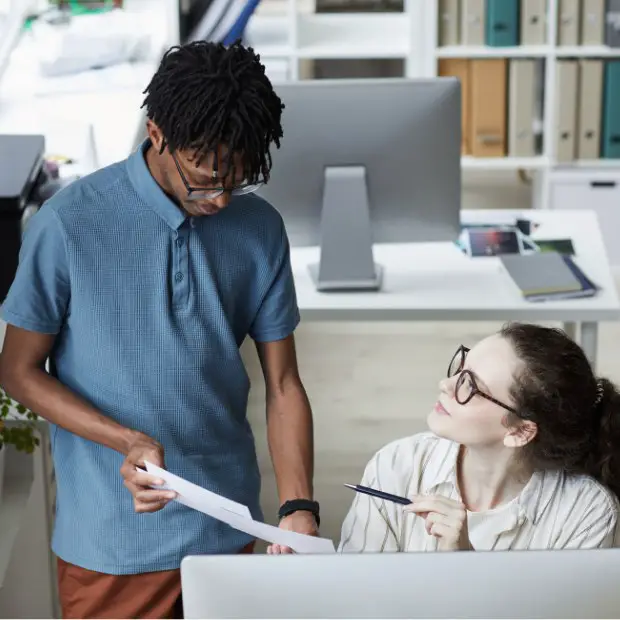 The vast majority of publishers need to make a profit to survive. But there are also many nonprofit publications founded to disseminate knowledge and education without the need to make money.
Usually, these publishers are supported by donors, philanthropists, or government organizations. They often publish books that touch on themes like social justice, environmental protection, science, and law, but they're also into creative fiction and nonfiction titles. Please enjoy this assemblage and check the submission guidelines if you're interested in contributing your manuscript. After this guide, consider exploring my handpicked collection of 3,000+ publishing houses.
Here's a list of the best nonprofit book publishers: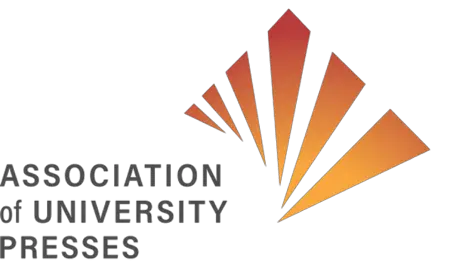 AUPresses represents a global society of university press publishers committed to the highest standards of scholarly, intellectual, and creative excellence. Unlike traditional commercial publishers, university presses operate as extensions of their parent academic institutions, emphasizing the generation of knowledge for the public good. While their core mission centers on releasing monographs—deep dives into niche academic subjects—many university presses also cater to a broader audience, offering narrative histories, poetry, and translated fiction. This distinct focus allows them to delve into underrepresented regions and topics often overlooked by commercial entities. Submission guidelines.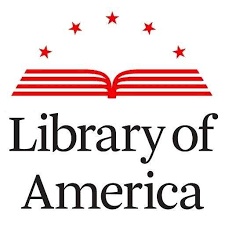 The Library of America is a nonprofit organization with a singular mission: to preserve and celebrate the words that have shaped America. Founded by literary critic Edmund Wilson, and brought to life by distinguished founders like Daniel Aaron and Jason Epstein, this organization serves as a guardian of America's literary heritage. Through publishing authoritative new editions of seminal American works, it champions the nation's greatest literary voices and ensures that neglected masterpieces and historically pivotal texts remain accessible to the public. Submission guidelines (N/A).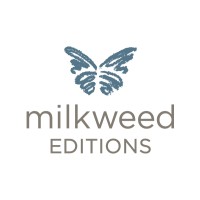 Milkweed Editions, operating as a nonprofit since its inception in 1980, is all about championing transformative literature, drawing its name from the metamorphic nature of the common milkweed plant. Focused on ushering debut and avant-garde writers into the literary sphere, Milkweed prioritizes meticulous editorial craftsmanship and a deep connection between authors and their readers. With over 350 books spanning literary fiction, nonfiction, poetry, and translation, and a commendable four million copies in circulation, their ethos rests on five pillars: artistic craft, fostering community, advocating for the power of literature, and stewarding a thriving literary ecosystem. Submission guidelines.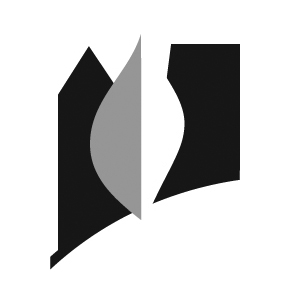 Founded in 2005, New Village Press is an influential publisher in the humanities and social sciences, specializing in trans-disciplinary works that delve into urban sociology, cultural development, and healthy city design. The press produces insightful titles that vividly capture the human essence behind policy-making and community-building, highlighting the role of artists, scholars, and citizens in reshaping public life. Catering to scholars, practitioners, and activists alike, New Village publications offer a look into the tangible efforts that drive societal transformation. Situated at 400 Central Park West in New York and operating as a 501c3 nonprofit, the press has partnered with New York University Press for distribution. Submission guidelines.

Founded in 2002, Noemi Press is a 501(c)(3) literary arts nonprofit, committed to sharing the voices of emerging and established authors, especially those historically marginalized by mainstream outlets. Since its inception, Noemi has embraced its identity as a brown and queer press, valuing daring publications that challenge the norm, nurturing authors through in-depth editorial collaboration, networking, and employing guerrilla tactics to leave a significant mark on the literary scene with limited resources. Their ethos thrives on the "extra"—celebrating works that resonate as too much, too loud, or too different. Submission guidelines.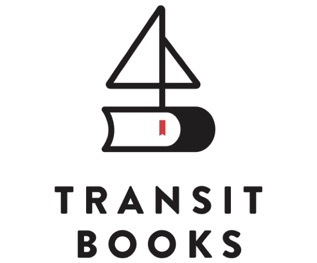 Transit Books, founded in 2015 in the San Francisco Bay Area, is a nonprofit publisher dedicated to transporting readers across borders and communities through a diverse collection of international and American literature. With an eye for unique stories and a commitment to raising awareness of distinctive voices, they offer a meticulously curated selection that spans literary fiction, narrative nonfiction, essays, and children's literature. Their portfolio shines with authors recognized by esteemed accolades like the National Book Award, the International Booker Prize, and the PEN Translation Prize, among others. Submission guidelines.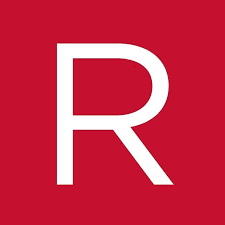 Founded in 2007, Radius Books is a celebrated nonprofit publishing organization that champions books of deep artistic and cultural significance. Radius is dedicated to fostering dialogues among writers, artists, and thinkers, producing meticulously crafted books that serve both form and substance. By structuring as a 501(c)(3) nonprofit, they've ensured each book's independent funding, while their Donation Program has magnanimously gifted over 75,000 copies to nonprofits and institutions in need. This dedication to education and the broader societal conversation is further enriched by their dynamic board and close-knit circle of artists—often referred to as the "Radius Family." Submission guidelines.

WWPH is a nonprofit, cooperative literary organization that has, since 1975, provided access to a platform for writers in the DC, Maryland, and Virginia region, releasing over 50 volumes of poetry and nearly a dozen volumes of fiction. Notable for its annual competitions featured in Poets & Writers, WWPH annually champions regional winners in poetry, fiction, and creative nonfiction, adding them to its roster. In recognition of their significant contributions to society, the press has been supported by prominent grants, including from the National Endowment for the Arts and the Poetry Society of America. With all their materials and endeavors aiming to reflect the region's literary diversity, WWPH, operates as an all-volunteer 501c3 organization. Submission guidelines.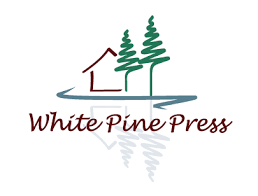 White Pine Press, established in 1973, is a nonprofit literary publisher committed to bringing the diverse stories of world literature to the English-speaking audience. With a legacy spanning almost fifty years, the press supports both the classics and contemporary voices, aiming to address pressing societal issues through literature. Their esteemed catalog boasts Nobel Prize laureates such as William Golding and Pablo Neruda, as well as renowned figures like Robert Bly and James Wright. The nonprofit's stance is clear: in an era of mainstream bestsellers, White Pine's dedication is to the exploration of ideas and cultures. Submission guidelines (N/A).

Graywolf Press is a leading nonprofit literary publisher dedicated to showcasing poetry, fiction, nonfiction, and translations. The professionals at Graywolf believe in the profound power of literature to uplift spirits and enrich society, emphasizing the importance of meticulous editing, compelling design, and innovative promotion. Financial support and dedicated efforts ensure the quality of their publications and the accessibility of their books, websites, programs, and processes to all, reflecting their unwavering commitment to inclusivity. Submission guidelines.

Open Book Publishers (OBP), established in 2008, is a scholar-led, award-winning nonprofit press based in the UK, dedicated to publishing peer-reviewed academic works without charging authors. OBP provides all its books in open-access formats alongside affordable print versions. Involved as a pivotal member of a global network advocating for a more equitable academic publishing landscape, the organization operates with a unique business model that eliminates author fees, sustaining itself through a balanced financial approach. Submission guidelines.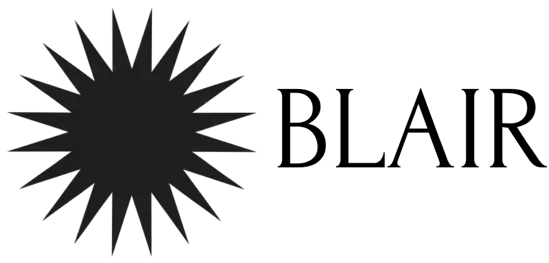 Blair, a Durham, NC-based nonprofit press, publishes ten to twelve books annually across fiction, nonfiction, and poetry genres. Dedicated to amplifying historically underrepresented voices, Blair focuses on authors of color, those with disabilities, LGBTQ+ writers, and voices from the U.S. South and beyond. Building on the legacies of John F. Blair and Carolina Wren Press, Blair offers titles that encompass culture, history, and travel from the Southeastern US, while also championing new, diverse literary voices. Submission guidelines.

Nightboat Books, a Brooklyn-based nonprofit founded in 2004, is dedicated to publishing works that defy convention and cross boundaries, merging poignancy with intellectual risk. Established by Kazim Ali and Jennifer Chapis, the press has since published over 130 titles that evoke the essence of their namesake: the night boat's journey, a symbol of exploration, mystery, and limitless potential. Just as a night boat navigates uncharted waters, the company supports writers as navigators of the creative process, individuals who thrive in the realm of the unknown. Through their expansive catalog of other books, including poetry, translations, and fiction, they illuminate the path for writers and readers to connect. Submission guidelines.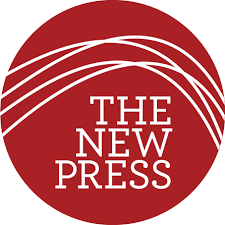 The New Press is a nonprofit public-interest publisher that's all about amplifying progressive voices for a more equitable and inclusive world. Founded in 1992 by André Schiffrin and Diane Wachtell, this trailblazing organization prioritizes diversity of perspectives, fostering public discourse on issues like racial justice, political access, and immigration. Unlike traditional presses, their primary motivation is to advance social change rather than commercial gains. Submission guidelines.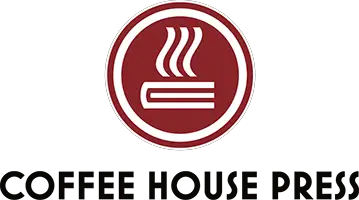 Coffee House Press, a foundation-driven nonprofit, is dedicated to redefining the landscape of literature by creating interactive spaces where artists and audiences engage. They publish literary fiction, nonfiction, poetry, and translations, excluding anthologies and children's literature. Advocating for a more inclusive literary world, they envision themselves as the nation's foremost independent literary publisher. Their unique approach is not only evident in their eclectic catalog but also in their off-the-page programs that seek to intertwine literature with real-world relevance. For aspiring authors, submissions are welcomed during open reading periods via their Submittable website. Submission guidelines.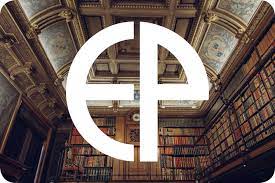 Evangelical Press, also known as EP Books, is a long-standing Christian book publisher, established in 1967 and based in the UK. Over the years, they have undergone significant reorganization, most recently in 2014. They have a diverse catalog of Christian literature, ranging from "Providing for Pastors" to "Stubborn Prophet, Faithful God". Notably, EP Books only accepts manuscript submissions digitally, welcoming a variety of formats like Microsoft Word, Apple Pages, and Markdown. Submission guidelines (N/A).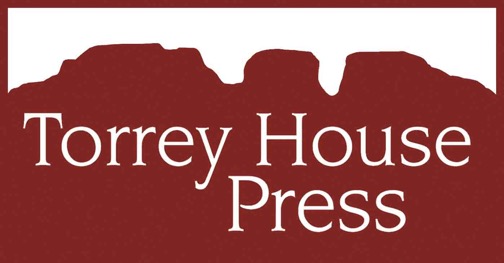 Torrey House Press is a publishing and media entity that curates books at the nexus of literary activity and environmental advocacy. With a mission that emphasizes human interactions environment, particularly concerning the American West and our planet's future, such publications endeavor to reshape and expand dialogues around environmental justice. THP actively protests against systemic prejudices like racism and white supremacy. By championing the works of writers from marginalized backgrounds, they provide consumers with vital literature that drives change, aiming for a more just world deeply rooted in place and ecological responsibility. Submission guidelines.

Fremantle Press, established in 1976, is a notable not-for-profit team dedicated to showcasing distinctly Australian narratives to a global audience. Renowned for its high-quality fiction, non-fiction, poetry, and children's literature, Fremantle Press has been instrumental in nurturing Western Australian writers and artists, amplifying their voices to a wider readership. They place a strong emphasis on supporting local creatives and contributing to the region's literary legacy. Submission guidelines.

The Feminist Press, founded in 1970, is among nonprofit publishers with a mission to amplify insurgent and marginalized voices that catalyze movements and societal change. They spotlight authors from across the globe and curate an array of genres, including groundbreaking fiction, activist nonfiction, literature in translation, and children's books. They are instrumental in creating opportunities for women and nonbinary writers of color through initiatives like the Louise Meriwether First Book Prize. Their commitment to diversity and inclusivity is further exemplified by Amethyst Editions, a queer imprint. Submission guidelines.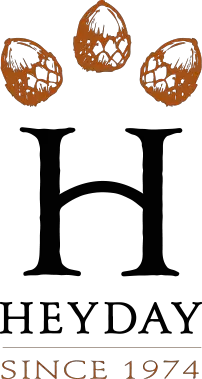 Heyday, established as an independent nonprofit publisher in 1974 in Berkeley, California, thrives as a vibrant group of writers, readers, activists, and thinkers. Rooted in a commitment to civic engagement, social justice, and celebrating the beauty of nature, Heyday passionately supports the renewal of California Indian culture and delves into the state's history, heritage, and influence. The company produces around twenty books annually, publishes magazines like News from Native California and Bay Nature, and actively participates in public education initiatives throughout the state. Submission guidelines.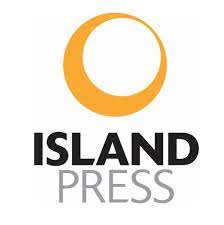 Founded in 1984 with a core belief in the power of knowledge, Island Press is a nonprofit organization dedicated to providing the best ideas and information for understanding and safeguarding the environment. By amplifying voices of change, shedding light on critical issues, and highlighting sustainable solutions, Island Press has cultivated a network of renowned authors, including E.O. Wilson, Sylvia Earle, and Gretchen Daily. Their catalog, shaped by expert authors and refined through a meticulous editing process, spans key areas like food systems, ecosystems, and the built environment, addressing pressing challenges such as climate change, water resources, and urban resilience. Submission guidelines.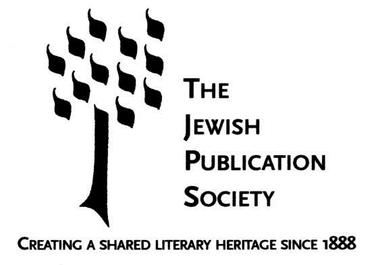 For over a century, the Jewish Publication Society (JPS) has stood as the leading not-for-profit publisher of books integral to Jewish life in the English-speaking world. Rooted in the mission of "accessible scholarship," JPS offers a collection of outstanding publications that blend rigorous Jewish scholarship with engaging accessibility. JPS's commitment to diverse voices is mirrored in its authorship, readership, supporters, and partner organizations. Submission guidelines.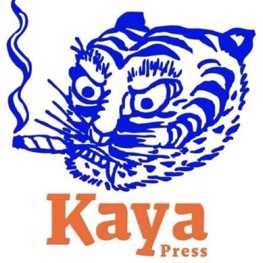 Kaya Press, established in 1994, is a collective of writers, artists, and book enthusiasts united in their dedication to supporting boundary-pushing literature emanating from the Asian and Pacific Island diasporas. The Press brings attention to overlooked or forgotten voices while encouraging readers to actively engage with the publishing process. Their influential history includes a range of awards and recognition, cementing their status as a premier publisher of cutting-edge Asian and Pacific Islander diasporic writers. The name "Kaya" harkens back to a historical Korean tribal confederation symbolizing learning, arts, and cultural connections. Submission guidelines.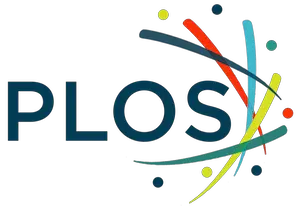 PLOS (Public Library of Science) is a nonprofit publisher committed to accelerating scientific and medical progress through Open Access. Since its inception in 2001, PLOS has been at the forefront of transforming research communication by advocating for Open Access alternatives to subscription journals and embracing inclusivity of articles from all research disciplines, regardless of novelty or impact. By empowering researchers to share their work openly and immediately, PLOS has been shaping a future where scientific knowledge is accessible to all. Submission guidelines.

Counterpath is a multifaceted cultural hub encompassing a publisher, exhibition, community space, and a free bookstore. Established in 2006, Counterpath has published over 80 titles and serves as a platform for interventions in contemporary global culture. With exhibition spaces in Denver and New York, Counterpath has hosted over 400 events and actively seeks out under-represented writers and artists. As a 501(c)(3) nonprofit, Counterpath is supported by grants, individual donations, and the sale of its publications, fostering a space for innovative and diverse creative work. Submission guidelines.
Conclusion
In a world where literature has the power to inspire, educate, and spark change, nonprofit publishers emerge as symbols of purpose-driven creativity. These publishers, rooted in a sense of mission and community, transcend the conventional boundaries of literary categories. From environmental advocacy to giving voice to marginalized voices, they are catalysts for transformation. Through their commitment to service, they amplify voices that might otherwise remain unheard, offering stories that reflect the diverse realities of our world. Their invaluable contributions are bolstered by the support of foundations and the collective belief that knowledge, disseminated with intention, has the potential to reshape society. Next up, you may want to explore a guide on publishing companies in West Virginia.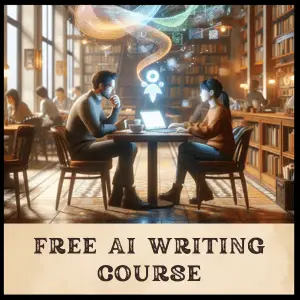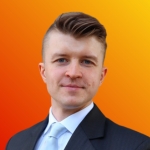 Rafal Reyzer
Hey there, welcome to my blog! I'm a full-time blogger, educator, digital marketer, freelance writer, editor, and content manager with 10+ years of experience. I started RafalReyzer.com to provide you with great tools and strategies you can use to become a proficient writer and achieve freedom through online creativity. My site is a one-stop shop for freelance writers, bloggers, publishers, and content enthusiasts who want to be independent, earn more money, and create beautiful things. Dive into my journey here, and don't miss out on my free 60-minute AI writing online course.