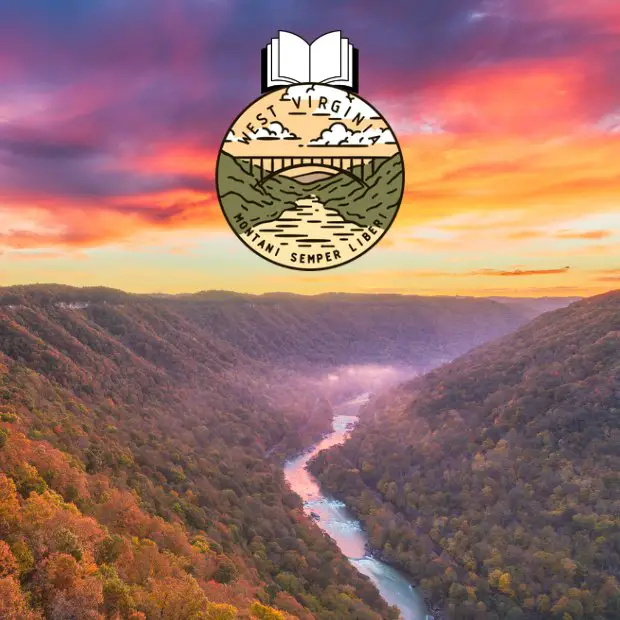 Nestled among the majestic Appalachian Mountains, West Virginia offers breathtaking natural beauty and harbors a flourishing literary community.
The Mountain State, with its inviting landscape, serves as a nurturing cradle for writers, storytellers, and dreamers, each burning with the desire to unfurl their stories into the world. If you're a budding author in West Virginia, on the hunt for a publishing ally to morph your manuscript into a bound marvel, you're in good company. In the lines that follow, we'll unearth eight leading book publishing firms in West Virginia, each leaving a distinctive footprint on the literary terrain. These companies have gained recognition for their dedication to nurturing local talent, preserving the unique Appalachian voice, and promoting captivating stories that resonate with readers from all walks of life.
Here are the best publishing companies in West Virginia: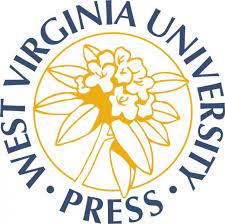 West Virginia University Press, also known as WVU Press, is a distinguished academic publisher proudly connected to its namesake, West Virginia University. It is the only university press in the state and is dedicated to disseminating high-quality scholarly works, medieval studies, regional studies, literature, and books on Appalachian studies, history, interdisciplinary books about energy, the environment, and higher education. As an academic publisher, West Virginia University Press focuses on publishing scholarly monographs, edited collections, and academic journals across a wide range of disciplines. Their catalog has a particular emphasis on fields such as history, literature, social sciences, sociology, environmental studies, energy, cultural studies, and more. They published manuscripts with varying styles and subject matters that hold appeal throughout the world. Submission guidelines.

Populore Publishing Company is a publishing house located in Morgantown, WV. Specializing in books that delve into popular culture, music, and related topics, the company aims to capture the essence of these subjects and provide readers with engaging and insightful content. Populore Publishing Company's catalog features a wide range of books covering various aspects of popular culture, including music history, artist biographies, art, film, television, fashion events, and more. By issuing works that celebrate the diverse and influential elements of popular culture, the company aims to deepen readers' understanding and appreciation of these subjects. Submission guidelines.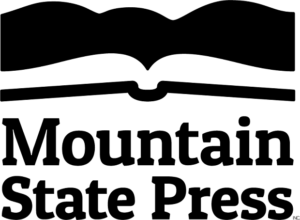 Mountain State Press is a reputable publishing company based in Huntington, West Virginia. With a focus on literature and works connected to and written by people throughout the region, the press is dedicated to promoting the appeal of cultural heritage, art, stories, and voices of the Mountain State. They actively seek manuscripts that celebrate the unique aspects of West Virginia, encompassing its landscapes, environment, traditions, history, and challenges. The company publishes a diverse range of literary works across various genres, including fiction, non-fiction, poetry, memoirs, and local history. Mountain State Publishing aims to provide a platform for both emerging and established authors with ties to the region, fostering a sense of community and supporting local talent. Submission guidelines.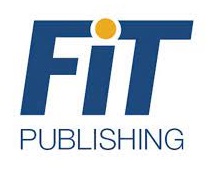 FiT Publishing, nestled in the heart of Morgantown, WV, is a respected publishing powerhouse specializing in academic and professional literature that delves into sports management, marketing, and sciences. It's an integral arm of the International Center for Performance Excellence (ICPE) within the College of Applied Human Sciences (CAHS) at West Virginia University. As a key resource hub, FiT Publishing caters to a diverse audience including academics, researchers, professionals, and students drawn to the business and management side of sports. Their bookshelves boast a broad selection of books, textbooks, and journals. These publications delve into areas like sports finance, higher education, sports law, sports analytics, and sports entrepreneurship, among others, painting a comprehensive picture of the multifaceted world of sports. Submission guidelines.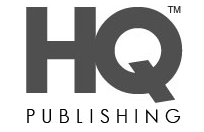 Founded in 1989 in Huntington, West Virginia, HQ Publishing Co. is a longstanding custom publishing company specializing in the production of educational materials and resources. With over three decades of experience, the company has established itself as a reputable publisher in the field. HQ Publishing Co. is dedicated to providing high-quality resources across various subject areas. While the specific focus of their publications may vary, they aim to meet the educational needs of professionals, students, and researchers. Their catalog may include textbooks, reference books, blog posts, journals, or other educational materials tailored to specific industries, fields, or academic disciplines. Submission guidelines.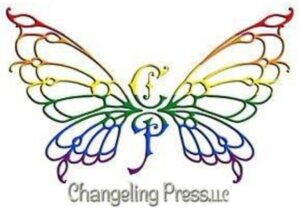 Changeling Press is an established publishing company in Martinsburg, WV, that specializes in the genre of erotic romance and fantasy fiction. With a focus on sensual and imaginative storytelling, the press offers a range of captivating books that cater to adult readers seeking tales of passion, adventure, and the supernatural. The company is known for its diverse collection of titles that explore various subgenres within erotic romance and fantasy, including paranormal romance, sci-fi romance, BDSM, shapeshifters, vampires, and more. Changeling Press aims to provide readers with engaging narratives that transport them to worlds filled with passion, intrigue, and otherworldly encounters. Submission guidelines.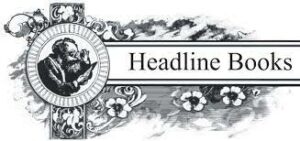 Anchored in Terra, Alta, WV, Headline Books is an acclaimed publishing entity that amplifies a diverse chorus of voices and spellbinding stories. Their reputation for publishing quality literature spans multiple genres, enveloping fiction, intellectually stimulating non-fiction, heartening memoirs, and informative works. At the heart of their operations lies a deep-seated collaboration with authors, ensuring each book's success through extensive editorial, design, and marketing support. To date, their titles have collectively garnered over 900 national book awards, a testament to their relentless pursuit of literary excellence. Headline Books persistently leaves a notable imprint on the publishing landscape, enticing readers with their compelling narratives and thought-inspiring content. Submission guidelines.

Diamond Media Press provides comprehensive publishing services and resources for independent authors. Located in Fraziers Bottom, WV, the press supports and promotes both local and international literary talents. They emphasize writing a range of titles and they offer many professional services to help authors bring their creative projects to life. The company provides services such as editing, proofreading, cover design, and formatting to ensure that manuscripts are refined and visually appealing. Whether authors prefer traditional publishing, self-publishing, or a hybrid approach, Diamond Media Press offers flexible options to suit their preferences. Submission guidelines.
Conclusion
As we reflect on the exploration of the eight best book publishing houses in West Virginia, we are reminded of the unwavering literary spirit that permeates the state's vibrant creative community. With their dedication to quality and commitment to preserving the region's essence, these book publishers are shaping the future of West Virginia's literary landscape. The publishing companies we have discussed offer a range of services tailored to meet the needs of writers at every stage of their journey. Each company presents unique opportunities to showcase your written titles and bring your books to life. Whether it's January or any other month of the year, these publishing houses are ready to collaborate with you and amplify your stories, ensuring that the literary legacy of the state of WV continues to thrive.
Rafal Reyzer
Hey there, welcome to my blog! I'm a full-time blogger, educator, digital marketer, freelance writer, editor and content manager with 10+ years of experience. I started RafalReyzer.com to provide you with great tools and strategies you can use to achieve freedom from 9 to 5 through online creativity. My site is a one-stop-shop for freelance writers, bloggers, publishers, content enthusiasts who want to be independent, earn more money and create beautiful things. Feel free to
learn more about me here.