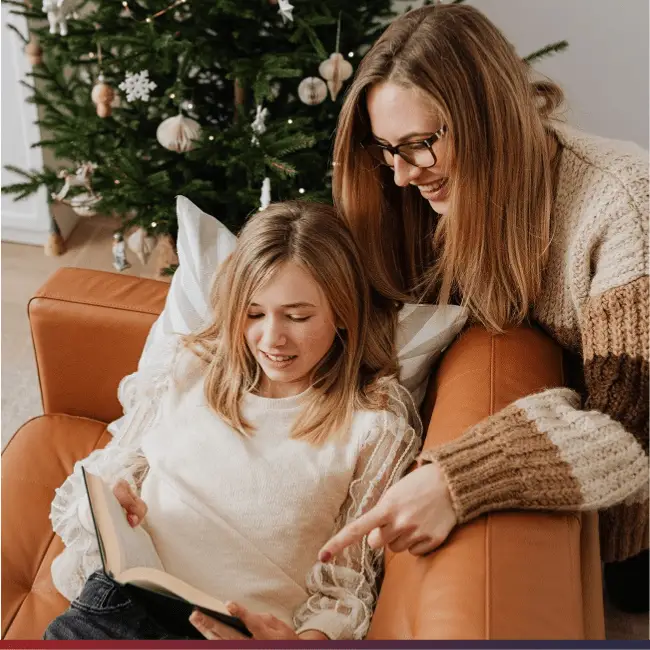 Writing a novel and getting it published is a big deal for many authors these days.
The time required is long a lot and the publishing procedures are also hectic. Therefore, a lot of new-age writers and authors resort to writing short stories to grab the attention of the impatient reader faster. However, the real struggle begins when you decide to self-publish a short story on Amazon. Walking up to the publishing house with your manuscripts repeatedly, following up on the progress, and waiting for months to get the publisher's call, are some of the possible scenarios. Now, publishing your short stories takes less time and energy, thanks to platforms like Kindle by Amazon. You can easily self-publish your short tales with the Kindle Direct Publishing website, make a fair amount of reader base, and sell several copies. In this article, I'll elaborate on the steps involved in publishing a short story on Amazon. Read on.
What You Need to Know About Publishing Short Story on Amazon
Before getting into the process, let's understand a few factors that will help you determine your interest in publishing short stories on Amazon.
1. Publish Short Stories In The Best Selling Categories
Short stories, according to Amazon's publishing norms, are the ones with less than 100 pages and comprising around 20,000 words. The reading time should be around 2 to 3 hours. The categories of content that sell best on Amazon include romance, thriller, literature, science fiction, fantasy, etc.
2. Why You Should Self-Publish on Amazon
Amazon is the most popular among the leading worldwide self-publishing agencies. While publishing houses like Barnes and Noble and Apple are gaining over 20% market shares in the eBook-selling industry, Amazon is leading ahead with a massive 80% to 85% shares. Besides that, Kindle Direct Publishing is one of the easiest websites to handle. You don't even need an expert to perform the publishing procedures for you. Hence, it is perhaps the best platform for self-publishing your short stories.
3. Content Guidelines for Amazon
While you are aiming to publish your short story on a platform like Amazon, make sure the content of your story abides by the norms and guidelines set by the Kindle and Amazon publishing authorities.
Here is all you need to look at:
Write original content.
Don't violate copyright rules.
Avoid abusive and offensive content.
Focus on content that will sell among customers.
Stick to the community guidelines.
Examples of Short Stories Published on Amazon
Many leading authors have published their short stories on the prestigious platform of Amazon. Nameless by Dean Koontz, Themes and Variations, a bestselling essay by David Sedaris, etc. are some leading short stories that are available on Kindle. These are all short-span reads that people all over the world have loved and appreciated.
A Step-by-Step Guide on How to Publish A Short Story on Amazon
Here is a quick guide for you to publish your short story on Amazon. There are two modes of publishing, one is in Kindle format and the other one is in hardcopy format. However, short stories sell better in the Kindle format.
Step 1: Upload the Book
a. Sign up on the Kindle Direct Publishing website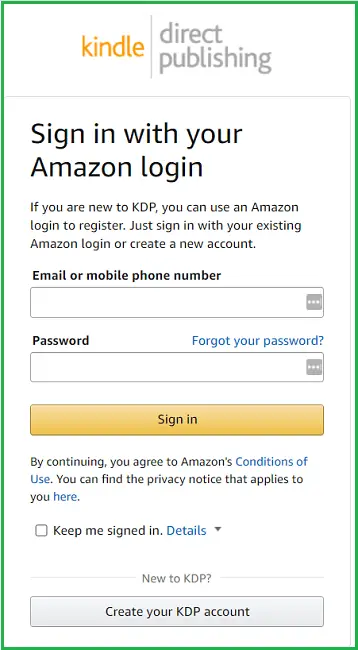 This step involves providing your personal and contact details. Once you have signed up and registered, you'll have to provide the necessary information regarding the book.
The title of the book.
A 4,000-character description of the book.
Name of the contributors (in this case, you're it).
The genre of the book.
A few relevant keywords that could be used for search engines (Amazon, Google, etc.)
b. Secure Your Copyrights
Here you need to ensure that your short story is not a public domain work. Therefore, you'll be able to sell your story directly to the customers through Amazon.
c. Decide the Size of Your Book
You'll only need to follow this step if you are self-publishing the short story in a hardcopy format through Amazon. Here you need to determine the standard paperback size.
d. Convert the Book to PDF or Kindle HTML
Here, you can convert your manuscript to any of the following text formats.
Microsoft Word document (.doc, .docx, etc.)
Adobe PDF
eBook format (HTML, ePub, Mobi, etc.)
However, it would be best if you convert the manuscript into the Kindle-appropriate HTML format to increase the chances of the selection of your short story.
e. Preview Your Book
After converting, check the preview of your manuscript to understand how it will look on Kindle.
f. Upload Your Book
Once the checking is over, you are now ready to upload your book file on the Kindle Direct Publishing website.
Step 2: Come Up With A Beautiful And Enticing Cover For Your Short Story
In this step, you can decorate your short story book design to attract relevant readers to the Kindle store and increase your sales. There are again a couple of steps involved.
a. Choose Your Cover
You can either find relevant cover designs and templates available on the Kindle store. Else, you can also download images online that fit the content of your story. However, the cheapest and the most original way is to design your cover, using your imagination and ideas. You can use Canva or Photoshop for that.
b. Edit Your Cover
Once done with choosing the image, you can use some image editing software to get the cover in the right size.
You need to place the title of your short story on the cover, too. The method is simple and will take not much effort.
Make sure to add appropriate colors and font types so that the subject of the story remains clear and appealing to the reader.
c. Upload Your Cover
Once all the checks are done, you are now all set to upload the cover of your short story on the Kindle website.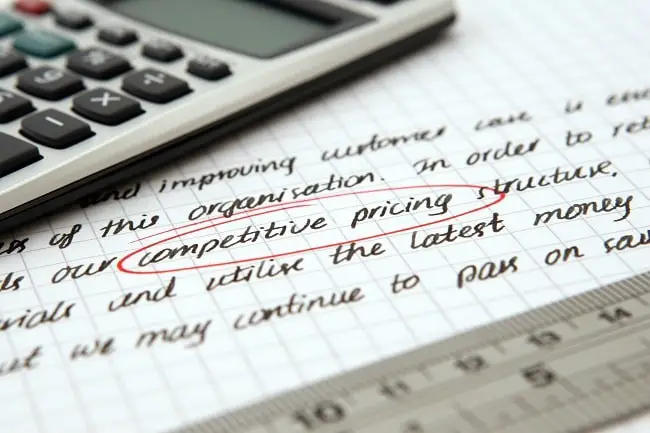 Step 3: Select Releasing Locations and Pricing
In this final step, you need to locate the territories where you want to sell your short story and claim rights based on that. Besides that, you need to sort out the pricing structure and royalty options in this step. We can distribute this last step into the following steps further.
a. Select Publishing Locations
In this step, you need to specify which territories of the world you want your story to reach. If you have a particular target audience of some specific locations, mention that. Otherwise, you can sell your short story to global readers. For that, you need to claim universal selling rights through Amazon.
b. Select Pricing
Now you need to understand the pricing system of Amazon. Here you can set customized pricing for various territories of the world, or you can choose the pricing that Amazon suggests. In any of the cases, you should choose the pricing plan that will leave you with a profit margin of almost 70%. This means that your royalty will be higher.
Conclusion
The above-mentioned process is simple, and you alone can handle the entire procedure. So, the next time, you choose to write a short story and self-publish it with Amazon, make sure to check out these steps to make your process seamless. Next up, you may want to explore a list of the top self-publishing companies.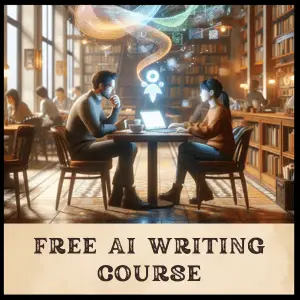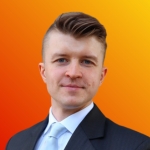 Rafal Reyzer
Hey there, welcome to my blog! I'm a full-time blogger, educator, digital marketer, freelance writer, editor, and content manager with 10+ years of experience. I started RafalReyzer.com to provide you with great tools and strategies you can use to become a proficient writer and achieve freedom through online creativity. My site is a one-stop shop for freelance writers, bloggers, publishers, and content enthusiasts who want to be independent, earn more money, and create beautiful things. Dive into my journey here, and don't miss out on my free 60-minute AI writing online course.