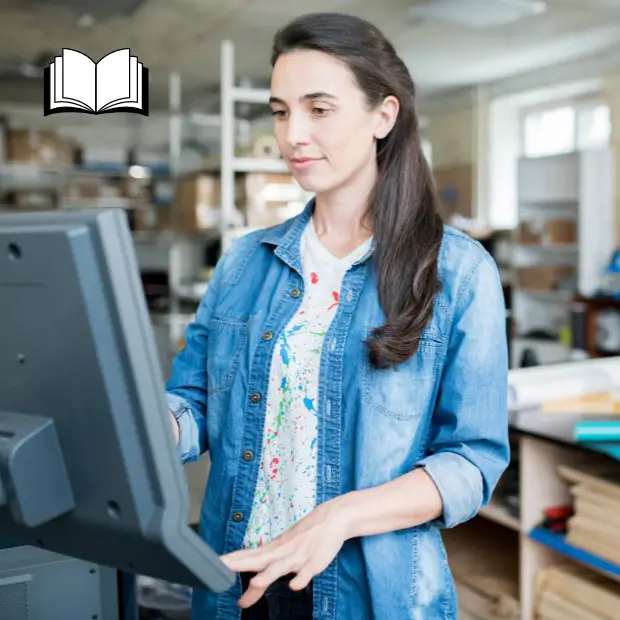 Hybrid publishing companies provide the best of both worlds to authors: the invaluable support of traditional publishers and the creative control afforded by self-publishing.
This innovative approach to publishing sparks an exciting literary revolution where writers can navigate through previously uncharted territories. If you're an aspiring author seeking the right hybrid publisher, look no further. In this article, you'll find some of the best hybrid publishing companies that meet the set criteria of the Independent Book Publishers Association (IBPA). These companies offer invaluable assistance in bringing your book projects to life, whether you're a neophyte or a seasoned writer.
Here are the top hybrid publishing companies: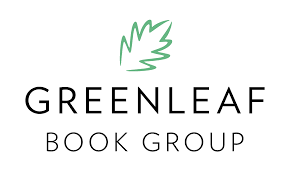 Greenleaf Book Group is a prominent hybrid book publisher in Austin, Texas. With a focus on quality and author collaboration, the company offers a unique hybrid publishing model that blends the benefits of traditional and self-publishing modes. They provide professional editorial services, including editing and proofreading, to ensure the manuscripts meet industry standards. Founded in 1997, Greenleaf Book Group has already produced thousands of titles from various authors, over 50 of which are certified New York Times and Wall Street Journal best sellers. The company operates on a selective basis, ensuring that it works with authors who have compelling stories and market potential. Submission guidelines.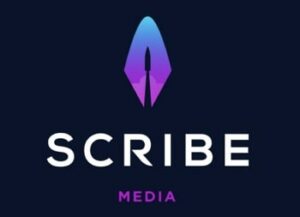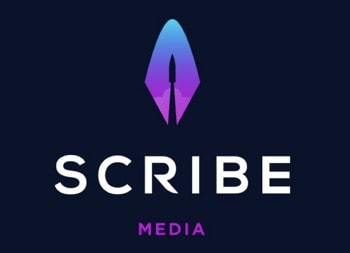 Scribe Media offers a wide range of hybrid publishing services to writers who have manuscripts to publish. Based in Austin, Texas, the company prides itself on its specialized publishing program for entrepreneurs, business executives, consultants, and other professionals with stories and ideas to share with a broad audience. Scribe Publishing carefully selects authors and manuscripts that demonstrate promise and potential. They provide professional editing services to ensure that the content is refined and polished, meeting industry standards and delivering a high-quality reading experience. Submission guidelines.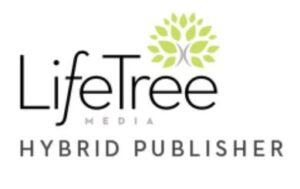 LifeTree Media is a reputable hybrid publisher in Los Angeles, California, specializing in non-fiction books. Founded with a mission to empower authors and amplify their messages, They have made a significant impact in the publishing industry since its establishment as a hybrid press. The company caters to a wide array of genres, encompassing self-help, personal development, wellness, business, entrepreneurship, and lifestyle. They aim to curate a thoughtful and meaningful list of titles that inspire, educate, and resonate with a wide audience. Submission guidelines.

Based in New York City, Manhattan Book Group is widely known for its diverse and extensive collection of literary works. They publish books encompassing fiction, non-fiction, memoirs, poetry, academic literature, and other genres. The company promotes both established and emerging authors, providing them with a platform to showcase their creative talents. With a dedicated team of editors, designers, and marketing experts, MBG collaborates closely with authors to deliver publications of the utmost quality. They take pride in maintaining a rigorous editorial process, which involves editing for grammar, syntax, and content coherence to produce polished and engaging books. Submission guidelines.

Open Book Publishers (OBP) is a pioneering academic publishing company in Cambridge, UK, that champions Open Access principles. Their diverse collection of high-quality scholarly works, textbooks, and monographs caters to a global audience. Embracing technological advancements, OBP offers both digital and print editions, ensuring widespread accessibility to academic knowledge while fostering a supportive and inclusive academic community. They have been a driving force in democratizing academic knowledge since its founding in 2008. Through its rigorous editorial processes, OBP maintains the integrity of its publications, providing valuable resources for researchers and students across various disciplines. Submission guidelines.


Black Rose Writing is an independent publishing firm based in Texas, United States. Established in 2006, the company's core focus is publishing and promoting an extensive selection of fiction and non-fiction works spanning diverse genres. As a small press, Black Rose Writing offers authors an alternative route to traditional publishing, providing opportunities for writers to have their works brought to the market for high book sales. They pride themselves on maintaining a personalized approach, working closely with authors throughout the publishing process to ensure their visions and voices are preserved in the final product. Submission guidelines.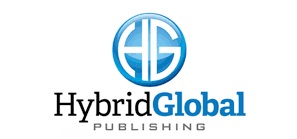 Hybrid Global Publishing operates in the highly competitive world of the book industry. This NYC-based company founded in 2012, has rapidly grown into a prominent player in the global publishing market, publishing hundreds of titles from over 200 authors. HGP is a purveyor of the "hybrid" model, which combines the best aspects of traditional publishing and self-publishing. This approach allows the company's business model to cater to a wide range of authors, from established writers to new and aspiring talents. Unlike traditional publishing houses that often require an agent and a rigorous selection process, the company accepts direct submissions from authors, making it more accessible to emerging voices. Submission guidelines.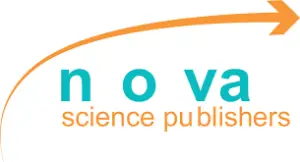 Nova Science Publishers is a prominent academic publishing company in Hauppauge, New York. Their extensive range of books and journals covers various branches of medicine, social sciences, science and technology, engineering, economics, and other subjects. NSP has been providing a platform for researchers, scientists, and academics to share their discoveries and insights with the global community since 1985. They are considered a vanity publishing house that bridges the gap between different scientific disciplines, fostering collaboration and knowledge exchange among experts from diverse fields. This approach has led to the creation of comprehensive and insightful publications that address complex issues from multiple perspectives. Submission guidelines.

Balboa Press is a division of Hay House, Inc., a well-known publishing establishment specializing in personal development, spiritual, and wellness literature. Balboa Press was specifically created to cater to authors who wish to self-publish their works, particularly in the genres of self-help, spirituality, and related fields. Authors who choose to publish with Balboa Press pay for the publishing services, and in return, they have the freedom to make decisions about the book's content, cover design, and overall presentation. This model differs from traditional publishing, where the publisher typically bears the financial burden of producing and distributing the book. Submission guidelines.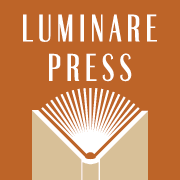 Luminare Press prides itself on offering one of the most comprehensive hybrid publishing sets of services. They provide a range of services, including manuscript formatting, custom cover design, editorial assistance, marketing and distribution assistance, and ISBN assignment. This Oregon-based publishing company allows authors to maintain creative control over their works while they handle the technical aspects of publishing. They help authors reach a broader audience through their expansive distribution channels. The company may also offer guidance on marketing strategies to promote the books effectively. Overall, Luminare Press serves as a resourceful platform for authors to bring their literary creations to life and establish their presence in the publishing world. Submission guidelines.

Archway Publishing is a self-publishing imprint of Simon & Schuster, offering authors a range of services to independently publish their books. With packages including editorial assistance, cover design, and marketing support, this publisher in Bloomington, Indiana, provides a platform for authors to retain creative control and reach a broader audience through both print and digital distribution. As part of the Simon & Schuster publishing family, Archway Publishing offers authors the potential benefit of association with a well-established and reputable publishing house. Authors can choose from various genres, and with a focus on author retention of rights, the company empowers writers to maintain ownership over their literary works while helping them connect with readers worldwide. Submission guidelines.

Nimbus Publishing is an independent Canadian publishing company that primarily promotes the works of Canadian authors and showcases the country's rich literary heritage. The company publishes a diverse range of books spanning various genres, including fiction, non-fiction, children's literature, and regional interest titles. Their collaborative approach with authors and illustrators ensures the preservation of each writer's unique voice and vision while maintaining the highest quality of publications. Embracing digital trends, the company also offers e-book versions of its titles, reaching readers through alternative formats. Nimbus Publishing also emphasizes environmentally sustainable practices, contributing to reduced ecological impact. Submission guidelines.

Founded in 1999 and based in Lawrence, Kansas, Sunflower Publishing quickly makes its presence felt in the literary industry. The company offers a diverse range of publications across various genres, catering to a broad readership. Sunflower Publishing produces various regional publications that feature engaging and thought-provoking short stories from indie authors. They also publish books in fiction, non-fiction, academic, and other categories, showcasing a wide array of literary works. With a team of skilled professionals, including editors, designers, and marketers, the company maintains the highest quality in its publications. This attention to detail ensures that the books and magazines they release are polished and well-received by readers Submission guidelines.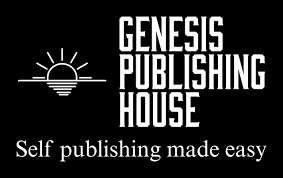 Genesis Publishing House is a prominent and well-respected hybrid book publisher in Tulsa, Oklahoma, that significantly impacts the literary world. The company has established itself as a leading force in the publishing scene, earning a reputation for its commitment to excellence and innovation. As a premier hybrid press, they produce a diverse array of books across various genres. Their catalog boasts a vast array of fiction and non-fiction works, comprising novels, biographies, self-help books, academic publications, children's literature, and more. With a commitment to quality and innovation, the establishment strives to publish works that inspire, educate, and entertain readers of all ages and interests. Submission guidelines.

Prodigy Publishing House is a dynamic publishing company in Atlanta, Georgia, USA. This English-language publishing house has consistently fostered creativity, embraced innovation, and upheld the highest standards of quality. With a mission to empower authors and enrich readers, the company has become a leading name in the literary realm. The company's dedication to maintaining editorial integrity, ethical business model, and transparency has garnered them the trust and respect of both authors and readers alike. It boasts a vast and diverse portfolio of books across multiple genres, including fiction, non-fiction, poetry, and more. Submission guidelines.

Inkstone Books is a small independent publishing company specializing in fantasy and science fiction genres, providing authors with a platform to publish their imaginative and speculative works. With a focus on personalized support and attention, the company assists writers throughout the publishing process, offering editorial guidance and cover design. Inkstone Books makes their published titles available in both digital and print formats, allowing authors to reach a wider readership while connecting with like-minded enthusiasts of speculative storytelling. Authors considering this press should review their submission guidelines and offerings to determine if the publisher aligns with their creative goals and aspirations. Submission guidelines.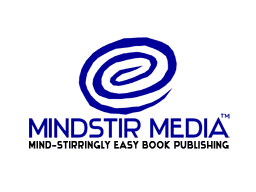 MindStir Media is a well-known self-publishing company in the United States. Founded in 2009 by WSJ's bestseller J.J. Hebert, MindStir Media offers a comprehensive range of publishing services for both new and established authors. The company's mission is to provide authors with a platform to bring their literary works to life and reach a wider audience. They also operate the traditional publishing model where the author pays to have his book published. This hybrid publishing model means that the author foots a significant portion of the publishing bill, taking on the financial risk. MindStir Media assists authors through every step of the publishing process, from manuscript editing and cover design to distribution and marketing. They offer various publishing packages that cater to authors' specific needs and goals, allowing them to choose the level of service that best suits their requirements. Submission guidelines.

She Writes Press is a hybrid publishing company in Arizona, USA, that focuses on empowering women authors. Their hybrid model allows authors to retain publishing rights and creative control while benefiting from professional editorial, design, and distribution services. The company's commitment to amplifying women's voices and fostering a supportive community has garnered recognition amongst hybrid presses, traditional publishers, and many writers. Through their hybrid approach, authors contribute financially to the publishing process, allowing them to maintain ownership of their books and receive higher royalties. With professional services, distribution to major retailers, and marketing support, SWP provides a comprehensive publishing experience and assisted self-publishing options. Submission guidelines.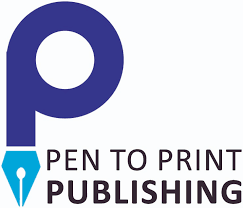 Pen to Print Publishing is a reputable New Delhi-based self-publishing house known for its commitment to discovering, nurturing, and promoting emerging authors and their literary works. Apart from publishing books in Hindi and English, this reputable hybrid publisher has books published in Sanskrit, Marathi, and other regional languages. Pen to Print's hybrid publishing work quickly gained recognition for its innovative approach to fostering talent. The company operates through an open submission policy, which allows aspiring authors to submit their manuscripts directly, eliminating the need for literary agents as an initial barrier. This inclusive strategy has enabled Pen to Print to discover hidden gems and diverse voices that might otherwise go unnoticed in traditional publishing channels. Submission guidelines.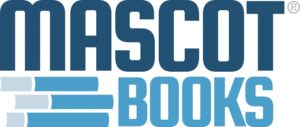 Mascot Books specializes in assisting authors, both new and seasoned, in bringing their literary creations to life. The company's name is derived from its early roots, where it primarily focused on publishing children's books centered around school mascots and sports themes. Over time, this hybrid book publisher based in Virginia, USA, has expanded its scope to encompass a diverse range of genres, including fiction, nonfiction books, young adult print books, and even cookbooks, while still retaining its commitment to producing high-quality children's literature. The company takes pride in its collaborative partnership publishing and transparent process. From the initial manuscript submission to the final stages of publishing, the company works closely with authors, valuing their input and ensuring that their creative vision is respected throughout the entire journey. Submission guidelines.
Final Thoughts
In today's ever-changing publishing landscape, hybrid publishing companies have emerged as an enticing alternative to both traditional publishing and vanity presses. By offering a combination of services like traditionally published authors, professional editing, cover design, and non-traditional business models, they empower authors to bring their first novel, and sample pages to life in a way that aligns with their creative vision and goals. For first-time authors or seasoned writers seeking greater control over their research, hybrid publishing bridges the gap between traditional publishers and self-publishing avenues. It allows authors to maintain ownership of their work while benefiting from the expertise of cover designers, distribution channels, and professional services.
Rafal Reyzer
Hey there, welcome to my blog! I'm a full-time blogger, educator, digital marketer, freelance writer, editor and content manager with 10+ years of experience. I started RafalReyzer.com to provide you with great tools and strategies you can use to achieve freedom from 9 to 5 through online creativity. My site is a one-stop-shop for freelance writers, bloggers, publishers, content enthusiasts who want to be independent, earn more money and create beautiful things. Feel free to
learn more about me here.