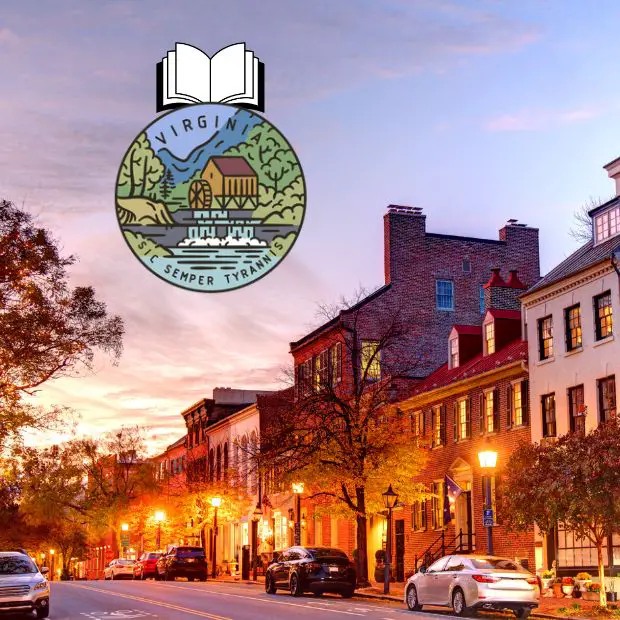 Virginia is a state brimming with a treasure trove of historical significance, vibrant culture, and a legacy of literary traditions, making it an enduring sanctuary for writers who aspire to unveil their tales to a global audience.
For budding authors in Virginia, navigating the sea of publishing options for your manuscript can feel like an uphill battle. To lighten your load, we've gathered a selection of the finest book publishing houses in Virginia, all of which are welcoming new submissions. Whether you're dipping your toes into the publishing world for the first time or are a seasoned writer, these companies serve as launching pads, ready to propel your literary dreams into reality.
Here are the best book publishing companies in Virginia:

The University of Virginia Press is an esteemed academic publishing institution closely affiliated with the renowned University of Virginia (UVA) in Charlottesville, Virginia. Established in 1963, it publishes scholarly works and disseminates knowledge in various fields. The press functions under the guidance and support of the University of Virginia Library and proudly holds membership in the esteemed Association of University Presses. The paramount objective of the University of Virginia Press is to propel and enhance the intellectual and cultural fabric of society through the publication of exemplary scholarly works. Its overarching goal is to cultivate academic brilliance, encourage interdisciplinary research, and make valuable contributions to the wider academic community. Submission guidelines.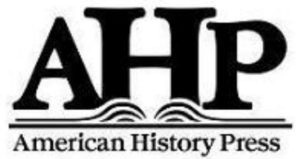 American History Press is an independent publisher with a specialty: diving into the captivating depths of American history. Their curated collection of historical narratives, biographies, memoirs, and other non-fiction works serve as a window to the past, offering readers a more profound grasp of America's complex history. Through its engaging and thoroughly researched publications, the company explores varied facets of American history. They uncover political episodes, social movements, cultural shifts, and the intriguing tales of significant figures, making American history not just understood, but truly felt. By showcasing diverse perspectives and shedding light on lesser-known or overlooked aspects of the past, these book publishers strive to contribute to a more comprehensive understanding of the American experience. Submission guidelines.

Cedar Creek Publishing is an independent publishing establishment that focuses on a diverse range of books, including novels, art publications, children's books, anthologies, and more. With a commitment to showcasing well-written literature and engaging storytelling, the book publishers bring forth a collection of works across various categories. Their catalog encompasses and publishes novels that captivate people with compelling narratives and immersive storytelling. From thought-provoking literary fiction to gripping thrillers and heartwarming romances, Cedar Creek offers a diverse selection of novels that cater to different reading preferences. Submission guidelines.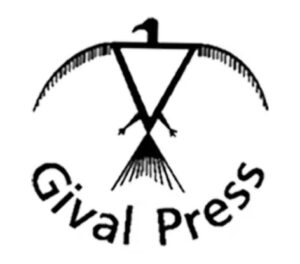 Gival Press is an independent publishing company that is committed to promoting literary excellence and supporting emerging voices in the literary world. Based in Virginia, United States, Gival Press sponsors various literary initiatives and programs to support and encourage the literary community. The book publishers produce works of fiction, nonfiction, young adult novels, and poetry that encompass various genres and themes. With a focus on fostering diversity and exploring unique perspectives, the book publishers aim to showcase works that challenge, provoke thought, and inspire their book lovers. Their catalog includes novels that transport readers to different worlds, nonfiction books that delve into intriguing topics, and poetry collections that evoke powerful emotions. Submission guidelines.

Koehler Books is an independent publisher based in Virginia Beach, Virginia. Founded in 2010 by John Köehler and Joe Coccaro, they talk about their passion for helping authors achieve their dreams. Koehler Books aims to publish and promote high-quality fiction and non-fiction works across various genres. The press focuses on supporting both established and emerging authors, providing them with personalized attention and comprehensive services. Koehler Books publishes a diverse spectrum of genres, encompassing literary fiction, mystery, thriller, romance, science fiction, fantasy, historical fiction, memoir, self-help, business, and an array of other captivating subjects. The press is open to both fiction and non-fiction manuscripts, seeking compelling narratives, well-crafted writing, and unique perspectives. Koehler Books aims to provide people with diverse and captivating stories across various genres. Submission guidelines.

Belle Isle Books is an independent publishing house in Richmond, Virginia. The book publishers specialize in historical fiction and non-fiction books. Belle Isle Books aims to publish engaging and well-researched historical works that provide insights into the past. The press is dedicated to promoting historical literacy and fostering a love for history through its publications. Belle Isle Books focuses on historical fiction and non-fiction books, offering book lovers a variety of narratives set in different historical eras. Their publications often delve into significant events, figures, and periods, providing people with immersive and educational reading experiences. The book publishers also provide self-publishing services to individuals and organizations who wish to sell a book on the market, as well as for authors who want to produce a more personalized book for family, friends, or the community, without wide distribution. Submission guidelines.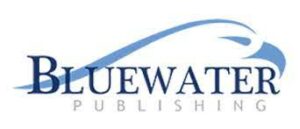 BlueWater Publishing has been publishing cruise books, DV items, and Achievement Certificates for the US Navy and the USMC for over 25 years. They provide limited edition keepsakes that document the legacy of service for military personnel and their families. BWP also prioritizes inclusivity by ensuring every Sailor or Marine has the opportunity to be featured and receive a book. The company utilizes innovative technology, team-based manufacturing, and exceptional customer care to deliver cruise books promptly and within budget. With a team of talented graphic artists, globe-trotting photographers for crew portraits, and a dedicated office staff, BWP helps create and preserve memories through high-quality prints that exceed the client's expectations. Submission guidelines.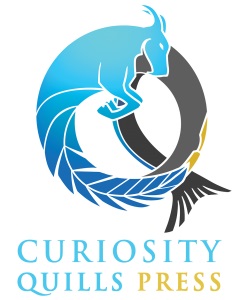 Curiosity Quills Press is an independent publishing company that specializes in a wide range of genre fiction. Based on their mission to bring unique and imaginative tales to book lovers, Curiosity Quills Press seeks out authors who push the boundaries of traditional storytelling and offer fresh perspectives in their work. The Press strongly emphasizes quality storytelling and works closely with its authors to write, refine, polish, and print manuscripts, ensuring that the final published works meet high standards. They strive to provide people with entertaining titles and thought-provoking literature that captivates the imagination and transports them into immersive storytelling experiences. Submission guidelines.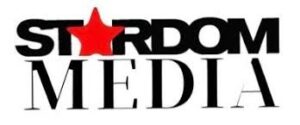 Stardom Media is a publisher that oversees the production and distribution of Stardom 1010 Magazine. The magazine focuses on the entertainment industry, offering its audience a diverse range of content related to music, fashion, film, and popular culture. As the publisher, Stardom Media is responsible for curating and showcasing content, highlighting emerging artists, entertainers, and industry trends. Stardom 1010 Magazine may feature interviews, articles, page reviews, and editorials that provide insights into the entertainment industry. Stardom Media likely collaborates with interested writers, photographers, and industry professionals to create engaging and informative content for the magazine. They may also have a team dedicated to writing, editing, design, and media production to ensure a successful high-quality media publication. Submission guidelines.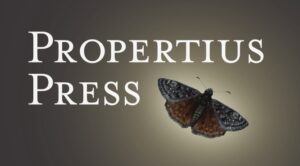 Propertius Press is an independent publishing establishment that focuses on producing literary works across various categories. With a commitment to boosting quality writing and supporting emerging and established authors, Propertius Press offers a platform for writers to share their unique voices and narratives with interested people. Propertius Press is known for publishing fiction, non-fiction, poetry, and hybrid works that push the boundaries of traditional storytelling. They embrace diverse perspectives, unconventional narratives, and thought-provoking themes to create a vibrant and engaging literary catalog for people of any age or interest. Submission guidelines.

Blushing Books is an independent publishing company based in Virginia. Specializing in romance and erotic fiction, Blushing Books offers a platform for authors to share their stories within the genre of spanking and domestic discipline. With a focus on consensual adult relationships, Blushing Books' publications explore themes of love, passion, and power dynamics. Blushing Books' publications cater to people who enjoy emotionally driven narratives that delve into power dynamics and include elements of BDSM and spanking. People need to approach their content with a knowledge of the specific themes and explicit nature of the material. Submission guidelines.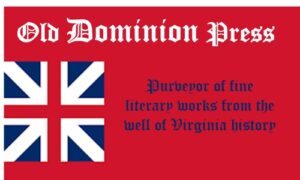 Old Dominion Press, based in historic Jamestowne, Virginia, is a distinguished independent publishing company deeply rooted in the heritage and literary traditions of the region. With a passion for preserving and promoting the rich history of Virginia and beyond, the ODP offers a diverse range of books that captivate readers with compelling narratives, scholarly research, and stunning visuals. Their catalog encompasses various genres, including historical fiction, non-fiction, biographies, and local interest titles. Committed to excellence, Old Dominion Press maintains high editorial standards, ensuring each publication is meticulously crafted and engaging. Collaborating closely with authors, they provide a personalized and attentive publishing experience. Submission guidelines.

Brandylane Publishers, Inc. is an independent book and ebook publisher in Richmond, VA that has been making its mark in the literary world since 1985. With a focus on celebrating diverse voices and compelling stories, BPI strives to amplify unique perspectives and engage the reading public. Their publishing spectrum is pretty broad, spanning historical fiction, non-fiction, poetry, memoirs, to children's books. There's a literary feast for every reader, with topics ranging from politics to history, mystery thrillers to self-help, and from the aesthetic realms of photography and art to countless other subjects. The dedicated professionals at their helm work hand in hand with authors, transforming visions into tangible, ink-filled realities. Submission guidelines.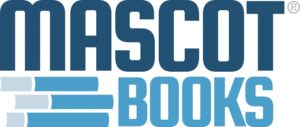 Mascot Books is a hybrid book publisher in Herndon, VA, that assists authors at every stage of their publishing journey. They create exceptional printed or digital books that align with each author's vision and offer a wide range of services, including editorial, design, marketing, production, and distribution. Mascot Books provides comprehensive support and offers some of the highest royalty percentages in the industry. They produce business titles, memoirs, biographies, self-help books, cookbooks, coffee table books, children's books, and many others. Whether you're working on your first novel, seeking to enhance your brand, or simply want to share a story, they have the expertise and resources to bring your narrative to life. Submission guidelines.
Conclusion
Each of these publishing companies has a unique focus and publishing specialties, ensuring a diverse range of opportunities for authors. From academic works to poetry, fables to nonfiction, from The University of Virginia Press, Koehler Books, and Old Dominion Press, there is a publisher on this list to cater to every literary niche. Submit your manuscript to these esteemed publishers and open doors to professional editing, expert guidance, and access to well-created distribution networks. As you explore their websites, review their submission guidelines, familiarize yourself with their published works and stories, and gain insights into their publishing philosophy. We wish you the best of luck as you embark on your submission journey!
Rafal Reyzer
Hey there, welcome to my blog! I'm a full-time blogger, educator, digital marketer, freelance writer, editor and content manager with 10+ years of experience. I started RafalReyzer.com to provide you with great tools and strategies you can use to achieve freedom from 9 to 5 through online creativity. My site is a one-stop-shop for freelance writers, bloggers, publishers, content enthusiasts who want to be independent, earn more money and create beautiful things. Feel free to
learn more about me here.