Do you have a strong opinion about English grammar and punctuation?
Do you believe grammar plays a crucial role in content writing and grammatical mistakes can ruin a good article? If you think you're great at finding problems in various types of content, then you're ready to start your editing business from home. While you don't require a formal degree to become an editor, you need a very good understanding of language, dialect, grammar, punctuation, spelling, and style.
Understanding the Different Types of Editing:
Before jumping into how to start an editing business from home, let's first understand the different types of editing. The editorial process is quite mysterious to most people. If you're a reader or a writer, you may not know how many review processes a book or a manuscript goes through before it goes into publishing. Sometimes editors wear a lot of different hats when they're editing a piece. While there are many variations overall, there are four major types of editing you need to know.
1. Developmental/Substantive Editing
This type of editing plays a deeper role in manuscript development and focuses primarily on helping an author develop an idea. This form of editing comes before or during the production of a manuscript and can apply to books, academic papers, articles, or research papers. A developmental editor might examine a piece in terms of its overall style, structure, plot, and characterization.
2. Copyediting
This type of editing involves finding inconsistencies in written content. Think of spelling, grammar, punctuation, terminology, jargon, and everything in between. The copyeditor focuses on enhancing the overall quality of the written content to improve readability. They typically make simple revisions to make sure the writing is clear accurate and free of grammatical errors.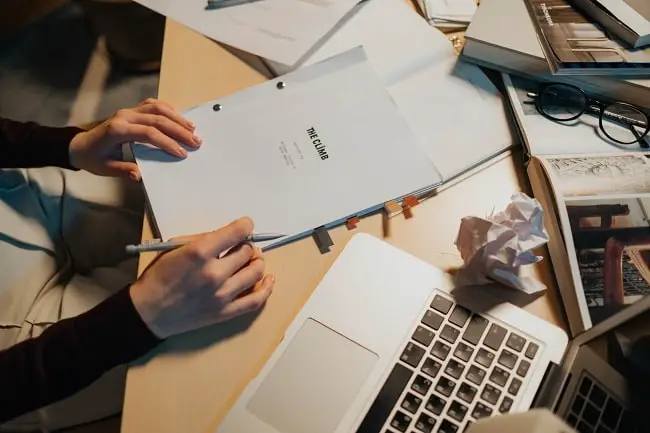 3. Line Editing
Also known as stylistic editing, this type of editing focuses more on stylistic changes. The line editor goes through the content line by line. They scrutinize every sentence, every paragraph, and every section to make sure the choice of words goes well with the content and tone. Unlike copyeditors, line editors have to do a lot more than just change word usage, spelling, and grammar.
4. Proofreading
This is the final step of the writing process, sort of like a final quality check before a piece of writing goes into publishing. It's the last chance to discover any typos or mistakes missed amid the copyediting and to ensure technical correctness. Proofreaders examine the written content carefully to find and correct any typographical errors, missing text, and mistakes in spelling, grammar, punctuation, and style. Now that you're familiar with the different types of editing, you can choose what best suits you, depending on your preferences. The good news about starting a home-based editing business is that it's quick and affordable; it doesn't take a lot of time or money to get started. I will guide you through the steps needed to navigate this part of the publishing industry and help you get started with your editing business at home.
Starting An Editing Business From Home (In 5 Steps):
1. Find Your Niche
The main categories of editing within the publishing world are vast. Publishers and clients have different definitions of what the different levels of editing entail. So, if you're a newbie wanting to pursue freelance editing, whether part-time or full-time, just make sure you know your niche(s). Content writing and editing is a very niche-oriented market. Having an in-depth knowledge of one or two niches can help you target a specific market or type of client. It will also help you position yourself as an editorial expert in your niche. So, invest some time to gain a better understanding of your niche(s). Then you can think about getting your first clients and setting up a formal business.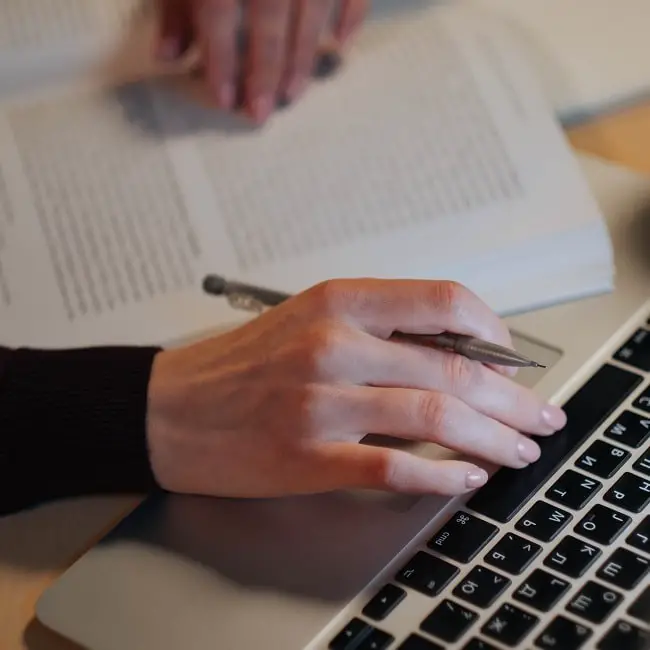 2. Join a Freelance Marketplace
Today, many individuals are opting to forego traditional careers in editing and start freelance operations. There's plenty of work and clients to be found if you wish to kickstart your editing business. It makes it easier if you just know where to look. Join a curated marketplace to understand if there is enough demand for your skills and how you can leverage those skills to stand out from the competition. A marketplace can be a great marketing tool for researching and approaching companies and industries that are looking for freelance editors. You'll want your portfolio to align with the companies you're reaching out to. Identifying a marketplace and showcasing your strengths to your potential clients can be very beneficial for your business.
3. Set up a Professional Website
A website makes your fledgling business look legit and professional. Although not an absolute necessity, having a website increases your business's credibility and makes you visible to potential clients. After all, you need people to see you so they can hire you. Without a website, you are invisible to most of these potential clients. A website is the professional identity of your business and a good online presence is a great way to gain attention and stand out from the competition. So, create a professional-looking website that clearly says who you are, what you represent, and what you stand for, to appeal to potential clients. Thankfully building a website doesn't have to be difficult. There are plenty of options out there that won't break the bank. Common options include using a drag-and-drop platform like Weebly and taking advantage of the business website builder options that some formation services offer as an add-on.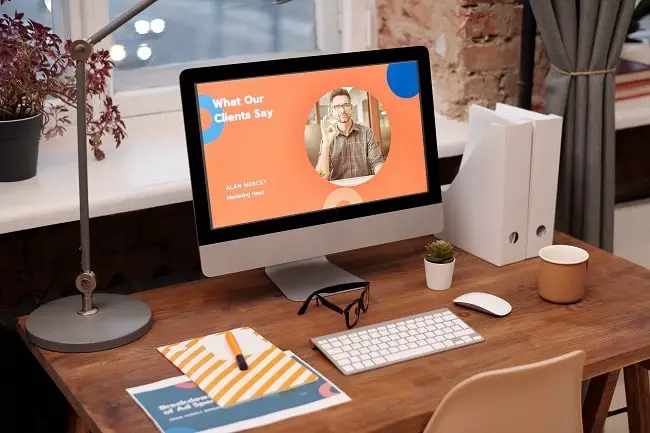 4. Set Your Editing Rates
Pricing is crucial in a freelance business and a home-based editing business is no exception. In the freelancing world, time is money. Setting your rates is one of the most important factors for success. And how much you should charge directly depends on what kind of editing you provide. Many editors charge hourly, which is good because when you're editing a piece, you don't know exactly how long it's going to take. You cannot just quote a fixed price based on your previous works, only to end up investing ten times as long. Remember, your past projects are not indicative of the rest of the editing work. You want to set rates that accurately match the skills and experience you bring to the table. Determine how fast you can edit and calculate your rates accordingly. Sample Application: Let's say you have to edit a 200-page book and you know you can edit 10 pages in an hour. Here, you can say it will take 20 hours to edit the whole book. So, if you charge, let's say, $35 per hour, the total price will be $700. But then, the time it takes for you to edit will vary on many factors.
5. Market Your Editing Business
Once you're all set up and running and getting clients, you need to market your business and drive more clients to your website, where they can read all about how you can help them. Promoting your business is an ideal approach to cater to a much wider clientele. And what's the best way to market your editing business than to build a strong digital presence? Social media is a great way to promote your business and connect with more clients. The best way to do this is to identify your target customers and try to attract them to your editorial services. Some of the best social media platforms you can focus on to promote your business are LinkedIn, Twitter, Instagram, Facebook, Reddit, Pinterest, and YouTube. These are the best apps for engaging with potential clients and marketing your business.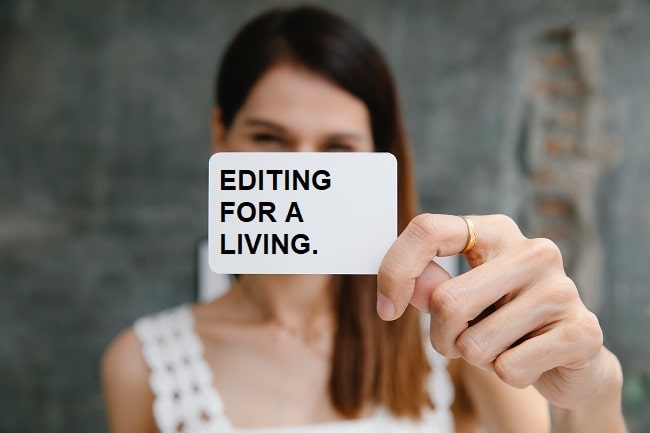 Final Thoughts
Probably the most intimidating part of starting your own small business is taking the first step. But I dare you to leap (and the net shall appear). The list above should help you start a home-based editing business in a few easy-to-follow steps. Remember, building anything worthwhile takes time. So be patient and keep polishing your skills and marketing your business, and you'll see some positive results soon. Next up, you may want to explore a guide on how to set up a service arbitrage business.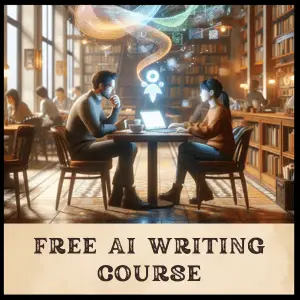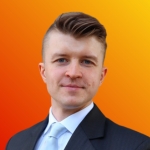 Rafal Reyzer
Hey there, welcome to my blog! I'm a full-time blogger, educator, digital marketer, freelance writer, editor, and content manager with 10+ years of experience. I started RafalReyzer.com to provide you with great tools and strategies you can use to become a proficient writer and achieve freedom through online creativity. My site is a one-stop shop for freelance writers, bloggers, publishers, and content enthusiasts who want to be independent, earn more money, and create beautiful things. Dive into my journey here, and don't miss out on my free 60-minute AI writing online course.