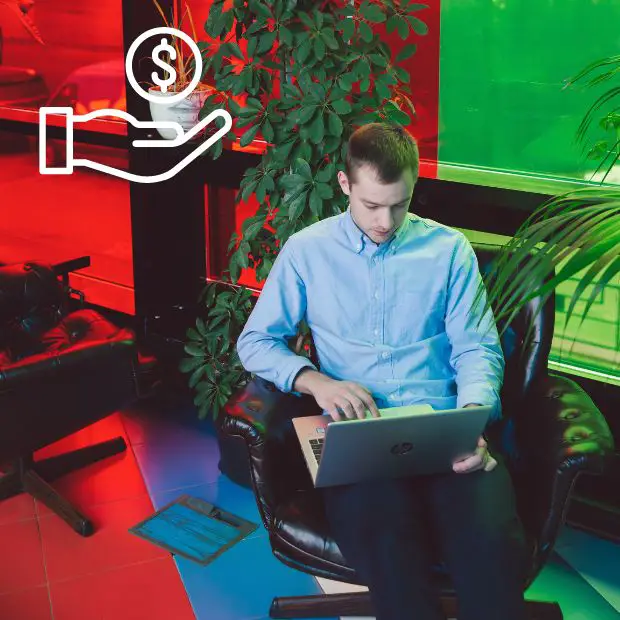 There are plenty of opportunities to set up your own digital business, but most of them need specialized skills.
If you have the time and dedication to work from home yet don't have exemplary skills in say, graphic design, web design, content writing, or programming, you can still market these services by establishing a service arbitrage business.
We will explore all the basic things you need to know about putting up this kind of online business, as well as its pros and cons. Perhaps this could be a viable way for you to earn income online?
What is Service Arbitrage?
You probably came across the term arbitrage before, as it is used to describe the process of buying and selling securities, commodities, and currencies across markets for profit.
The same basic principle of trading has been applied to online services and remote work, such as freelance writing. In this setup, an individual or agency simultaneously sources digital projects and hires online workers to do them, thus making a profit from the connection.
For example, as an arbitrator, you could find somebody who needs a logo designed. You will quote them a price and then find a designer who will provide the product cheaper, so you can pocket the difference.
This business model is similar to drop shipping, where individuals sell goods to consumers via a third party without buying, storing, and selling them directly. The main difference is that you will use this principle for digital products instead of physical ones.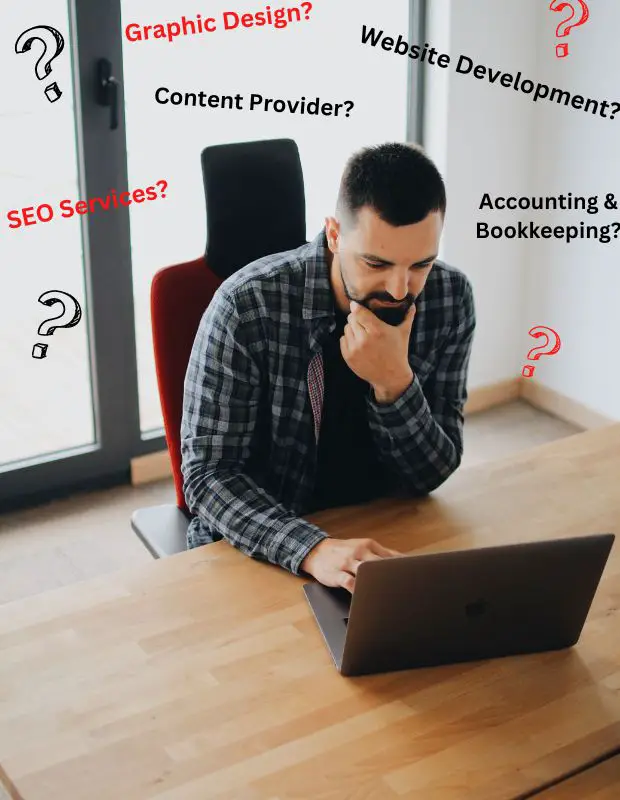 4 Basic Steps for Setting Up a Service Arbitrage Business
One of the most attractive features of this kind of business is that it can be both simple and affordable to set up. You can also immediately discern the profits you can make in every project.
1. Determine The Services You Want to Sell/Source
The first thing to do is decide what services you want to start sourcing and selling.
Think about the services you want to provide. While you don't need to be an expert (after all, you will be outsourcing the actual work), some familiarity will be necessary to land the projects you want to pass on. Among the most common services marketed by service arbitrage businesses are:
Web content
Graphic design
Website and landing page design
Website speed optimization
Web design and development
SEO
Many businesses outsource this kind of work already, so stepping in and becoming the middle-man won't require much more than a little knowledge and good interpersonal skills.
2. Choose the Platform(s) to Market the Services You are Selling
Your best bet, of course, is to create your own website or blog. This will give you the most credibility and would erase any perception from the customers' minds that you are just a fly-by-night business operator. But this would entail some expenses.
When starting out, you could use social media to market your enterprise. LinkedIn and Facebook Marketplace are some of the platforms you could use for free to jump-start your business.
Another option is to create a profile on a job site such as Legiit for service arbitrage, to source both projects and freelancers who can take care of the work for you at a great rate. Once you are confident in your abilities and have started making money, you could invest in your own website.
3. Look for Clients/Freelance Workers
For your service arbitrage business to work, you must act as a bridge between clients and freelancers.
It is important that you have ample exposure to the services you want to sell. This will give you a bit of a head start in establishing your business, as you've already known a few people or companies that could become your clients.
For example, let's say you worked for an advertising agency before and now you want to sell graphic design services. So, you already know who could be your clients, or at least you know what type of industries you can find prospective buyers in.
It is also safe to presume that you've already met a few artists who would accept freelance designing jobs from your stint at the ad agency. You can also look for freelance workers from popular job sites such as Upwork or Freelancer.com.
4. Register Your Business
While you can sell any services or products over the internet without a duly registered business, this will be a hindrance if you want to land corporate accounts.
Corporations would require you to prepare and submit an invoice for your services before they process your payment. Afterward, they might ask for an official receipt (OR) too after you collect. Often, you need to register a business name before you can print these types of documents.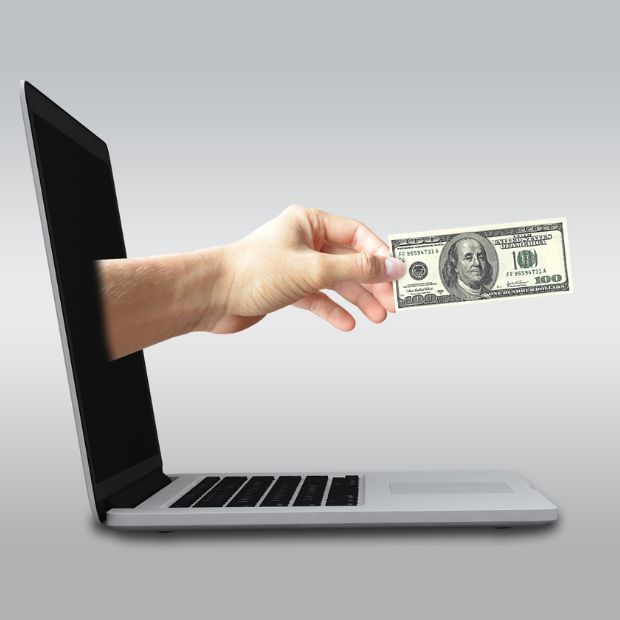 Pros and Cons of Starting a Service Arbitrage Business
When starting up a business online, there are going to be advantages and disadvantages, no matter what niche you choose. Here are some of the most important pros and cons of venturing into service arbitrage:
Pros:
This can be a one-man operation – you won't need help or to hire staff to get your business off the ground.
You can choose the amount you earn as you determine the markup.
Service arbitrage is a scalable business model.
You can make use of tools and AI to automate certain processes to make your job even easier (create sales funnels, automate customer service, and more).
It's affordable to start as there are no inventory costs, shipping fees, etc.
You can start your business with little to no experience.
Cons:
It's difficult to manage the quality of the products you provide.
It can be time intensive/frustrating when communicating with clients, as some can be difficult and demand a host of changes to the finished product.
You will be liable when product quality is low or if clients experience difficulties.
You will need to be proficient in marketing to get the most out of your endeavors. The better you are at selling your business and landing clients, the more money you'll earn.
Your success will also depend on your ability to choose worthwhile partners and collaborators that can provide great content with little fuss.
Is This Business Right for You?
As all the resources to start your own service arbitrage business are at your fingertips, the potential is there to make some serious cash.
You might quit your day job if you have the time to dedicate to acquiring and communicating with clients and freelancers. You also need to devote time and energy to ensuring the quality of the services or products you deliver, meeting deadlines, and building a great business reputation.
Rafal Reyzer
Hey there, welcome to my blog! I'm a full-time blogger, educator, digital marketer, freelance writer, editor and content manager with 10+ years of experience. I started RafalReyzer.com to provide you with great tools and strategies you can use to achieve freedom from 9 to 5 through online creativity. My site is a one-stop-shop for freelance writers, bloggers, publishers, content enthusiasts who want to be independent, earn more money and create beautiful things. Feel free to
learn more about me here.