Dive into the thriving literary scene of Baltimore, Maryland, where a dynamic array of publishing houses are making their mark.
From those specializing in financial wisdom to the promoters of medical advancements and breakthroughs to others who are revolutionizing the way we consume literature, publishing companies in Baltimore, MD, are steadily contributing to the city's intellectual landscape. Let's embark on a journey through these literary powerhouses, not just carving out Baltimore's cultural narrative, but also making waves in the global literary arena.
Here are the best publishing companies in Baltimore, Maryland:
The Johns Hopkins University Press is a renowned academic publishing house that has established itself as a leading authority in the dissemination of scholarly works, particularly in the field of healthcare and medicine. Founded in 1878, it is affiliated with Johns Hopkins University in Baltimore, MD, one of the United States' premier research institutions. The press is committed to producing high-quality publications across a wide range of disciplines, including the humanities, social sciences, and natural sciences, primarily authored by faculty members and other recognized medical and healthcare experts. With an emphasis on advancing knowledge and fostering critical thinking, it publishes books, journals, and digital resources that explore cutting-edge research and contribute to intellectual discourse. Its publications also span various subjects, including history, literature, political science, and more. Submission guidelines.

Paradigm Press, a subsidiary of the Agora Companies, is a renowned name in financial writing and publishing. It is based in Baltimore, MD, and it specializes in providing financial insights, analysis, and unconventional wisdom, enhancing its readers' financial literacy and empowering informed decisions. Among its influential voices is Nomi Prins, a renowned author and speaker, offering expert financial guidance. The author's book "Collusion: How Central Bankers Rigged the World," provides an in-depth exploration of global finance, providing an enlightening perspective on central banking's impact on our lives. This kind of commitment to expert analysis and comprehensive financial advice defines their reputation in the field. Submission guidelines.
Banyan Hill Publishing, a member of the Agora Companies, is among the leading publishers providing independent investment advice to over half a million daily readers. Based in Baltimore, MD, the publisher's expert panel offers insights into asset protection, investing, and entrepreneurship, providing practical strategies for wealth creation and preservation. Among Banyan Hill's notable contributors is Paul Mampilly, a former Wall Street hedge fund manager and the author of "Profits Unlimited," a popular investment newsletter. His expertise in technology and investment has provided invaluable advice to readers. In essence, the company's strength lies in its ability to offer well-rounded financial insight from seasoned professionals, providing readers with a wealth of resources to navigate the financial landscape. Submission guidelines.
As Maryland's oldest continuously operating small press, Brickhouse Books continues to be a beacon for seasoned and emerging voices in literature. Operating out of Baltimore, the press offers titles in a variety of genres, including poetry, fiction, and even creative non-fiction. One of the press's most popular publications is "The Nymph with the Broken Back," a poetry collection by John C. McLucas that weaves together mythology, science, history, and personal experience. BrickHouse's commitment to nurturing local talent and amplifying diverse voices, as well as its dedication to literary excellence, are what make it a cherished institution in Maryland's literary scene. Submission guidelines.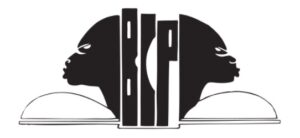 Based in Baltimore, Black Classic Press is a historical icon in African American publishing. Founded by W. Paul Coates in 1978, the press primarily focuses on republishing works that highlight the African diaspora experience, culture, and history that are often neglected by mainstream publishers. This publisher has been instrumental in making important works by African American authors accessible. One significant publication is "The Destruction of Black Civilization" by Chancellor Williams. This seminal book, highlighting 2000 years of African history, is representative of the press's interest in black history and culture. Submission guidelines.
Seven Figure Publishing is a renowned name in the financial publishing world. As a part of the Agora Companies, it offers readers a wealth of financial insight and inspiration, helping them build a secure future. It covers a broad range of topics, from cutting-edge technology trends to established market wisdom, all aimed at assisting investors to reach the eponymous seven figures. Among its highly acclaimed publications, Ray Blanco's "Technology Profits Confidential" stands out. This monthly advisory service informs about the most promising trends in the tech industry and guides them in making investment decisions. Through expert analysis and comprehensive guides, Seven Figure Publishing continues to be a valuable resource for those seeking financial growth. Submission guidelines (N/A).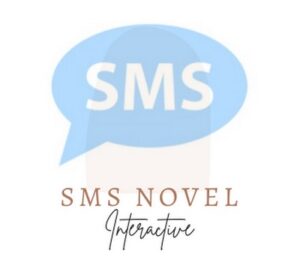 SMS Novel is a unique, innovative platform that seeks to revolutionize the way we consume literature. The Baltimore-based company delivers stories via text message or through one-on-one Zoom calls, providing a more interactive experience. One of SMS Novel's standout offerings is their "Live Role Play Books," where literati can engage with a live person in real-time to become a character in their favorite book or story. They also feature interactive mystery games and live audiobooks. This unique approach to storytelling combines traditional literature with modern technology, providing a new, immersive reading experience. Submission guidelines (N/A).
Apprentice House Press, based at Loyola University Maryland, is notable for being the first student-run publishing house in the country. Here, students learn about the industry through hands-on experience, managing all aspects of the business, from acquisitions and editing to design and marketing. The press's catalog spans a wide range of genres, including fiction, non-fiction, poetry, and young adult. Their published works often reflect the mission of Loyola University to learn, lead, and serve in a diverse and changing world. Apprentice House Press provides an essential platform for talented writers and an invaluable learning experience for students interested in pursuing careers in the publishing industry. Submission guidelines.
International Living is a publishing company that focuses on providing comprehensive guides for living and investing overseas. Based in Baltimore, MD, the company provides practical information about travel, retirement, real estate, and investment opportunities outside of the United States. One of its most popular publications is the "International Living" magazine, which is filled with real-life stories and advice from people who are living, traveling, and investing in foreign destinations. Their reports and guides offer in-depth information about the best retirement destinations and investment opportunities worldwide. International Living's mission is to help people live richer, fuller lives while spending less money, making it a go-to resource for individuals considering an international lifestyle. Submission guidelines.
Gemstone Publishing is a name synonymous with the world of comic book enthusiasts. Based in Hunt Valley, MD, which is a mere 20 minutes drive from Baltimore, MD, the company fulfills its mission of preserving the rich history of comic art. They are best known for publishing the "Overstreet Comic Book Price Guide," an annual publication that has become an essential resource for collectors and traders since its first edition in 1970. The guide provides a comprehensive list of comic books, along with their estimated market values, covering virtually every English-language comic book published in North America. Gemstone's dedication to the world of comics goes beyond the guide. They also re-publish dozens of classic Disney comic book stories, serving a vital role in keeping the joy and art of comic books alive for new generations. Submission guidelines.
Health Professions Press (HPP) is a publisher specializing in the fields of health care, medicine, and aging. With a wide range of resources, including textbooks, professional guides, consumer books, and more, HPP supports the professional development of those caring for senior citizens. Among HPP's notable works is the "Best Friends™ Approach to Dementia Care," a series of books that offers an innovative, person-centered approach to dementia care. As a leading voice in its field, Health Professions Press consistently delivers evidence-based, practical resources that directly address the challenges faced by healthcare professionals in their daily practice. Submission guidelines.
Paul H. Brookes Publishing is a reputable publisher in Baltimore, MD, that specializes in producing books, assessment tools, and training materials for various domains within the field of early childhood education. With a rich history spanning several decades, the company has established itself as a trusted resource for educators, professionals, and caregivers in the field. Their extensive catalog encompasses a wide range of topics, including systems of care for children's mental health, communication & language intervention, augmentative and alternative communication, and interventions for language and literacy in early childhood. These resources provide evidence-based strategies and practical guidance for professionals working with young children. Submission guidelines (N/A).
Laissez Faire Publishing, also under the Agora Companies umbrella, offers an impressive range of books, research, and thought-provoking ideas that challenge conventional wisdom. Headquartered in Baltimore, this publisher prides itself on delivering content that encourages intellectual curiosity and critical thinking. Among the notable works published by the company is Doug Casey's "Crisis Investing," a groundbreaking guide to profiting from periods of economic turmoil. With a daring approach that goes against traditional norms, Laissez Faire Publishing truly lives up to its name, providing audiences with fresh, unique perspectives on the worlds of finance, politics, social sciences, and lifestyle. Its forward-thinking stance has made it a valuable resource for those seeking to broaden their understanding of the world. Submission guidelines (N/A).
Lanahan Publishers Inc. is a prominent publishing company in Baltimore, MD, that specializes in the production of college textbooks for Politics & Government, and Psychology courses, as well as high school textbooks for teachers and students. With a strong focus on educational materials, the company has established itself as a trusted and reliable source of academic resources. The company's dedication to excellence is evident in its rigorous selection process for authors and contributors. Lanahan Publishers collaborates with esteemed scholars and experts in their respective fields to create textbooks that are comprehensive, accurate, and up-to-date. By incorporating the latest research and insights, these textbooks provide students with a solid foundation of knowledge and critical thinking skills. Submission guidelines: NA.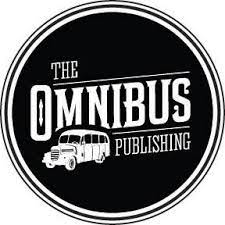 The Omnibus Publishing (TOP) is a dynamic book publisher in White Marsh, MD, just a few minutes drive away from Baltimore, MD. It offers both traditional publishing and self-publishing services to authors across various genres within the United States. The company's mission is to cater to authors who are often overlooked by mainstream publishing houses or have a desire to work outside the realm of major corporate publishers. Established in 1998 as a compendium for the arts and literature, TOP underwent a rebranding in 2014 to its current form. While their main focus is on children's books, picture books, middle-grade fiction, and young adult fiction, they are open to publishing all genres if they align with the company's vision. Submission guidelines.
Final Thoughts
Historically, Baltimore has been the home to influential authors like Edgar Allan Poe, known for his haunting tales and poems, and H.L. Mencken, a prominent journalist and satirist. More recently, the city has been associated with authors such as Ta-Nehisi Coates and Laura Lippman, who continue to shape the national literary conversation. Baltimore's publishing landscape is as diverse as it is dynamic, fostering everything from financial literacy to historical literature and cutting-edge digital storytelling. The book publishing companies in Baltimore, Maryland that we mentioned here have their unique specialties and offerings, contributing significantly to the city's thriving literary scene. If you want to know more about them, just click on the links we provided for each one for easy access to their respective websites.
Rafal Reyzer
Hey there, welcome to my blog! I'm a full-time blogger, educator, digital marketer, freelance writer, editor and content manager with 10+ years of experience. I started RafalReyzer.com to provide you with great tools and strategies you can use to achieve freedom from 9 to 5 through online creativity. My site is a one-stop-shop for freelance writers, bloggers, publishers, content enthusiasts who want to be independent, earn more money and create beautiful things. Feel free to
learn more about me here.