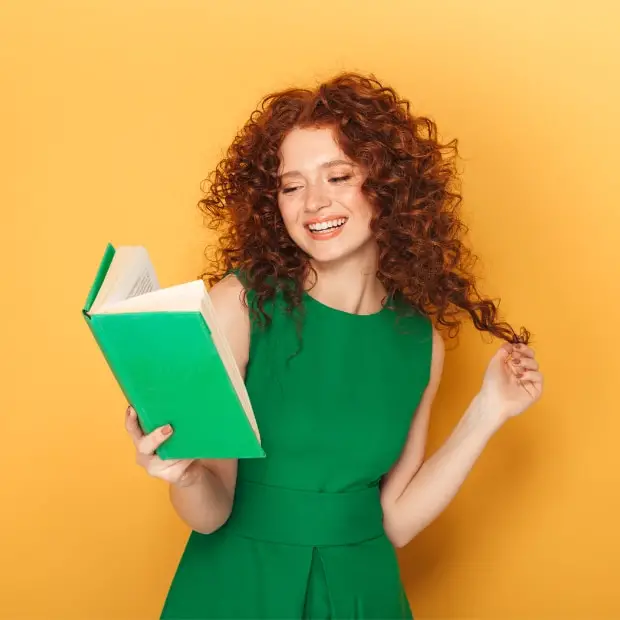 It seems challenging to motivate yourself to read a book that consists of hundreds of pages.
However, reading can lead you to a new way of thinking. Reading books won't only give you wisdom.
These are also a great source of information for learning new things. You can even read books that will make you rich.
Suppose you want some motivation for reading or know the 100 best-selling books in 2022. You're in the perfect place.
Here's a comprehensive guide on the importance of reading as well as some irresistible reading suggestions for this year.
Why is reading good for you?
For some people, reading books is a reward in and of itself. However, according to research studies, book reading can benefit you in multiple ways, from reducing stress to achieving career success. If you want motivation or a reason to start book reading, here is why you should go for it. Reading books can:
Promote wellness
Reading a book daily is effective in keeping the grim reaper away. This activity has wonderful benefits to increase your lifespan. Reading self-help books is effective in dealing effectively with mild to severe depression and other mental health issues. People who read books regularly enjoy happier and more satisfying lives.
Gain valuable knowledge
High quality learning is arguably one of the most important yet obvious benefits of reading. Books usually give you in-depth knowledge. It is vital to go beyond a subject's surface to earn success. Fortunately, reading books can help you do this.
So, to reach somewhere in life, read as many books as you can about the subjects that are pertinent to your current job or career.
Improve your focus
Improved concentration levels and focus are vital for our success and wellness. Reading books helps in developing the ability to concentrate without getting distracted. This practice can even help in mastering complicated information quickly. This will also improve your productivity more effectively.
Help with sleep
Reading books can help you improve your sleep, especially if you read right before bed. Therefore, consider reading a nighttime ritual. Reading something on screen isn't effective in this way because of the blue light that's being emitted, so opt for a traditional book instead.
There are a few ways in which reading helps you with sleep. For instance:
Reading before bed decreases muscular tension and anxiety.
It also helps you to relax and unwind before bed.
Reading can also help in pushing negative thoughts aside.
It can allow your consciousness to drift off.
All these things will eventually add up to ensure better sleep.
Boost your brainpower
Regular book reading can help you be smarter and improve your brainpower. Reading can also improve your memory function and give your brain an effective workout.
Regular reading can make your mind sharper. It is because the more you read, the more you learn about different things, the more neuronal connections you create.
Increase empathy
People who read literary fiction usually have a higher ability to understand the feelings and beliefs of others. This skill set is essential to building, navigating, and maintaining human relationships. However, indulging in a single session of literary fiction can't spark these feelings.
Instead, long-term fiction readers usually experience an increased ability to empathize.
Improve your vocabulary
According to researchers, students who get into regular book reading at a younger age gradually develop a rich vocabulary. The vocabulary size can influence various areas of your life, from higher test scores to better job opportunities.
Reading is the best way to enhance your exposure to new words, especially if you use Kindle, which has a built-in dictionary.
What to read this year?
Do you want to know some of the best books you should read in 2023? Here we have enlisted some great writing work that you must keep on your reading bucket list.
Homecoming
Homecoming is a book based on a historic saga mystery set in Australia. The story follows a journalist in London, i.e., Jess, when she is summoned back to Sydney to her grandmother's house. This is the place where a horrifying murder happened 60 years ago. It seems that Jess' family has connected with this case, and Jess did the best investigating work throughout the story as a journalist.
Overall, this book is one of the great works from Kate Morton that you can consider reading this year.
Good for a Girl
This book is about Lauren Fleshman, the most decorated distance runner in the history of the US. The book describes how she fell in love with the activity, sharing the trials of her journey. This book will give you an idea about competitive sports design for women and men. The book also shares information about the failures of females in sports, ranging from eating disorders to injuries and mental health problems.
More than a Glitch
Do you want to read a tech book that's actually exciting? "More than a Glitch" is here for you to read!. Almost every tech leader knows there's bias in modern technologies. If you want to understand human fallibility and the potential solutions to such problems, then you should read this title by Meredith Broussard. The book will help you explore the frameworks for targeting certain demographics by the almighty logarithms. Anyone who wants to build a more fair future should read "More than a Glitch."
The Last Tale of the Flower Bride
Here we are getting another horror mystery from the writer of the Star-Touched Queen. The story sounds pretty amazing, with some delicious twists along the way. Even a vague idea about this book will excite you, especially if you love reading mysterious horror stories. So, you must consider reading this book immediately.
The Half Moon
The Half-Moon is arguably one of the highly expected books of the year. Marriage in crisis is the subject of this book. The story revolves around Malcolm, a bartender and his wife, Jess.
The story takes a turn when Malcolm learns a secret about his wife. A blizzard struck and then a bar patron went missing. Do you feel the sense of mystery already?
Conclusion
Reading is one of the most engaging activities that offers a host of benefits. It's going to help you become inspired, love your life again, give a boost to your career, and enrich your vocabulary. Take your pick from some of the best titles available this year and start your fresh literary journey today!
Rafal Reyzer
Hey there, welcome to my blog! I'm a full-time blogger, educator, digital marketer, freelance writer, editor and content manager with 10+ years of experience. I started RafalReyzer.com to provide you with great tools and strategies you can use to achieve freedom from 9 to 5 through online creativity. My site is a one-stop-shop for freelance writers, bloggers, publishers, content enthusiasts who want to be independent, earn more money and create beautiful things. Feel free to
learn more about me here.