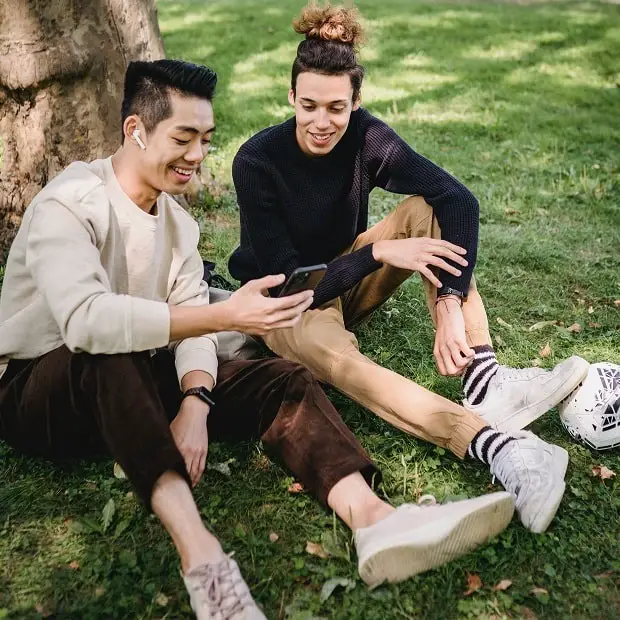 Do you often read words that make you want to grab a dictionary to learn what they mean? Do you wonder how a particular author uses advanced vocabulary to make their prose sound so compelling? If you want people to take notice of your speaking and writing skills, having an extensive vocabulary is essential. Mastery of the lexicon related to your field makes you sound smarter and more credible. It also helps you to reach a larger audience. What's one of the ways to expand your vocabulary? Check out the list of the best apps that will help you do just that.
How to find the best app to learn new vocabulary?
Technological advancement has touched the sectors of language learning too, so there are a ton of apps you can look for. You may lose interest in trying to learn new words just by reading and memorizing. Fortunately, there are interactive ways to help build your vocabulary much faster and more effectively. A wide variety of apps offer games – scrabble-type, to quizzes, which will keep you excited and motivated to keep on learning. Shall we take a look?
The best apps to learn vocabulary: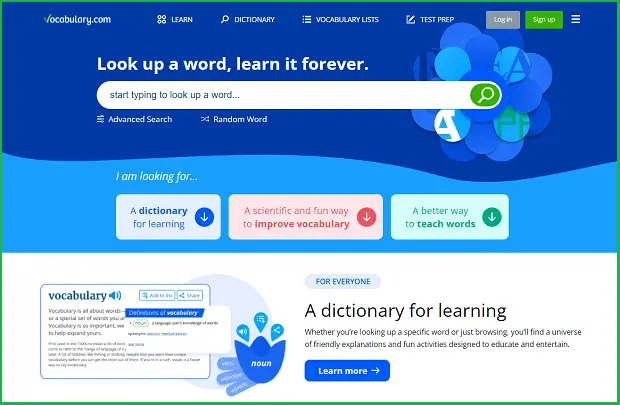 The name of the website says it all. Vocabulary.com is a well-rounded website designed to engage you in a fun learning experience. They use advanced algorithms to customize games, puzzles, and quizzes just for you to learn at your own pace. And believe me, you will! They also offer two learning methods – either you choose words to learn, or the app does it for you. They also have an Android app available so you can keep on learning even while you're on the go.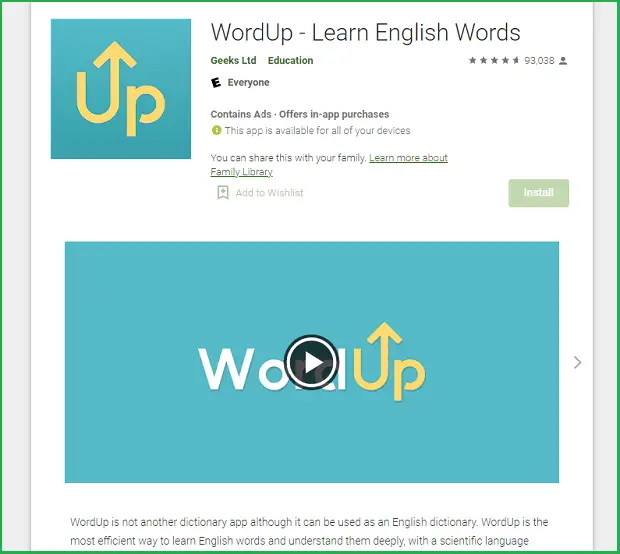 This app is one of my favorites, and in my opinion, is one of the best apps to learn vocabulary. It's so fun too! As the name suggests, this app promotes progressive learning. As we all know, there seems to be a dozen terminology for every English word there is. So, when Word Up teaches you a word, it will start with the most basic or commonly used term, and it progresses to its least-known synonym. But its coolest feature for me is that it will give you links to YouTube videos where the word it taught you is used. So, you get to see clips from famous movies and TV series where the dialogue is subtitled, and the word it is teaching you is highlighted. Word Up is also a persistent teacher like your mom! After you learn a word, the app will remind you periodically about its meaning and usage (after a day, week, month, or quarter). It will continue until it becomes natural for you to use that word in your speech and writing.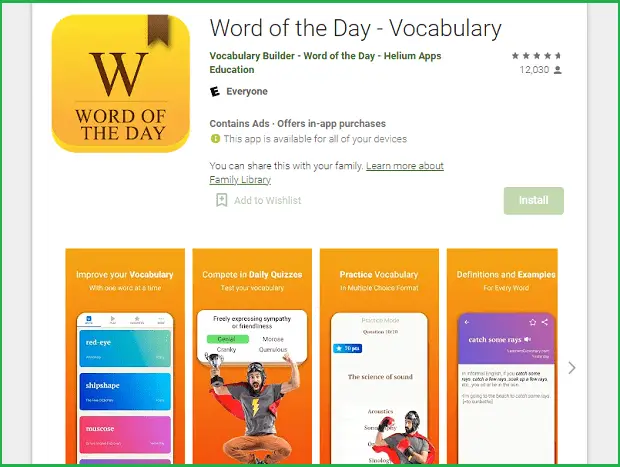 Word of the Day is a simple app that emphasizes the basics of learning an entire language or just particular words. The app works by selecting a word for you to memorize and apply in sentences. Sometimes school methods are the best, and this app sticks true to that. Hailed by many as the best app to learn vocabulary on the market, it is wise to give this one a shot. You'll learn a new word every day, inject it into daily conversations, and share it with your friends. You will also get daily word trivia and engage in interactive word quizzes to improve your knowledge.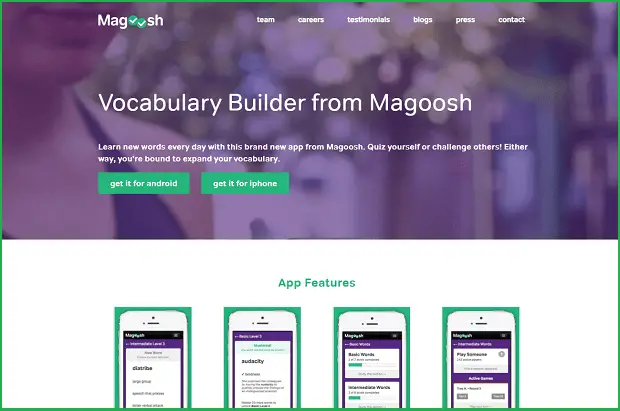 This app goes straight to the point of building vocabulary every day. It has a straightforward way of giving you a word, its meaning, and how to use it in sentences. It has a flashcard app feature, allowing you to choose the set of vocabulary you want to learn. You can also set the difficulty level at the beginning, then change it later as you progress. You will only need a few minutes to learn a new word, which significantly helps students who are always on the go. If you are preparing for GMAT, GRE, SAT, or TOEFL tests, this app would be hard to beat for that purpose.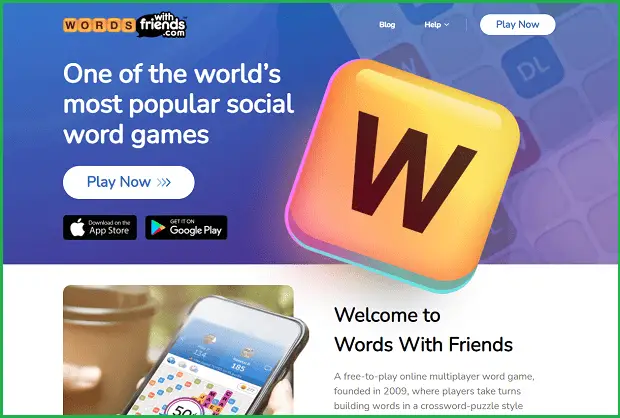 It doesn't matter how interactive an app can get, many of us still get bored if there is no competition involved. This app will not make you feel bored while staring at the screen but will make you excited about new challenges. Why? You can challenge your friends to beat your score! Words with Friends is a fantastic vocabulary-learning app that focuses on making rapid progress. When you challenge your friend to a one-on-one game, the app provides you with 50,000 new words in its social dictionary. You can further improve your mastery of the English language by playing crosswords, spelling bee, word search, and other word games. From daily personal goals to additional challenges, this app can stretch your vocabulary to its limits.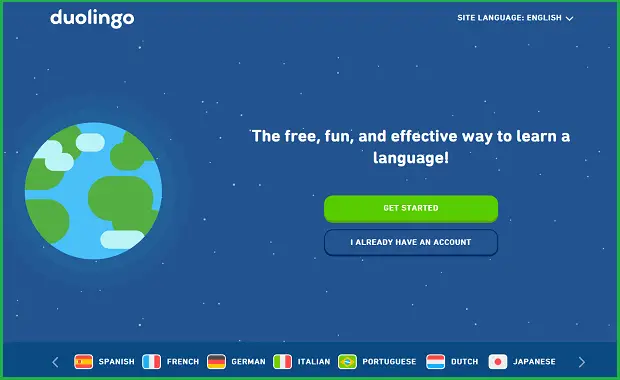 Duolingo may not be designed to focus solely on learning new words, but it is an unparalleled app for brushing up your Spanish, French, or any other language you're studying. We constantly use words that belong to other languages; learning a new language also allows you to use words to fit your native tongue and increase your vocabulary immensely. The app is available on Android and IOS and is super easy to use. You can learn any language of your choice by going through ten-minute interactive exercises. The ease of use and the convenience this app offers makes it a worthy choice among others.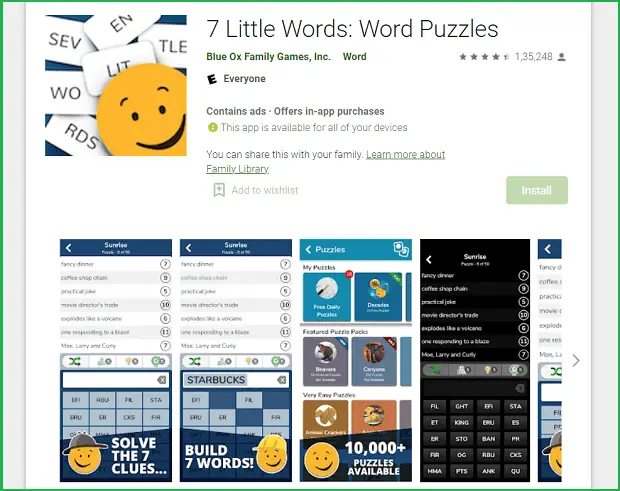 Every day, a new learning app comes up with some unique features. Seven little words are no different. It is one of the most creative word-learning apps you'll find. Available in Android and IOS, this app combines multiple features to keep you engaged. It will challenge you to find 7 mystery words within 20 letter groups. A clue will be given for each word, which you can use along with the definition, to uncover the mystery words. The app will test your command of the language by employing different game schemes such as puzzles and anagram riddles. It is a must-download for people who love having fun while expanding their word arsenal.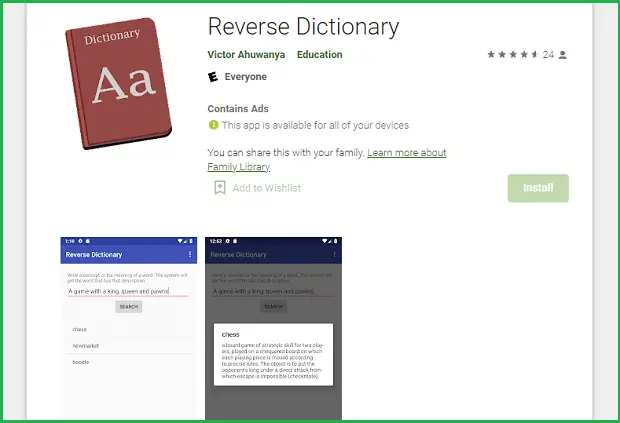 This app brings a new twist to the vocabulary-learning game. The app chooses a word for you and presents its meaning and examples. It will then be up to you to guess the word based on the definition. The app will suggest plenty of probable words, and you need to pick the one that correctly matches the definition. It's great for keeping your mind active and involved.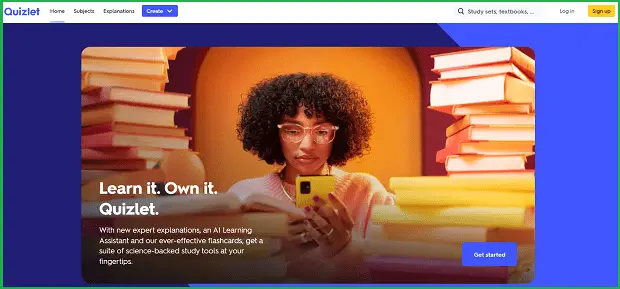 Quizlet goes beyond ordinary vocabulary-building features. It engages your basic senses to identify a new word. The app is quite popular, thanks to over 50 million downloads. It employs a flashcard method that shows you the word twice, allowing you to see and remember it. It also has a mode setting that includes word pronunciations from native speakers along with a word matching game. You can share your words with friends, too. You can even create your own set of flashcards by choosing various categories from the list. After learning the words, you can test yourself with customizable quizzes – a great learning experience for everyone.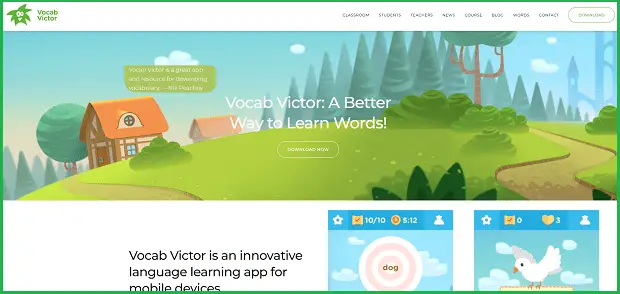 We all think about our childhood whenever we think of gaming arcades. If you miss playing those games, there is a vocabulary-learning app that simulates what classic arcade machines do. Vocab Victor is a word game that brings the nostalgia back with a fun take on general vocabulary games. The game features Victor, who lives in a castle, and whose words are all taken away by an evil dragon. Complete the exercises to retrieve the words one by one until Victor gets them all back. The quirky approach of the game attracts younger users to learn vocabulary and have a good time.
Conclusion
There you go. Those are the best vocabulary-building apps you can pull from the internet. Each app has something unique to offer, so there will always be one to suit every learner, regardless of their age. Who wouldn't like to have a great time while also learning something valuable? Now, it is up to you to choose the best app to learn vocabulary. Next up, you may want to explore a list of the most beautiful words in the world.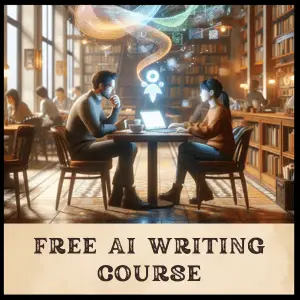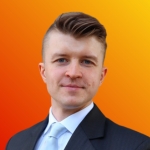 Rafal Reyzer
Hey there, welcome to my blog! I'm a full-time blogger, educator, digital marketer, freelance writer, editor, and content manager with 10+ years of experience. I started RafalReyzer.com to provide you with great tools and strategies you can use to become a proficient writer and achieve freedom through online creativity. My site is a one-stop shop for freelance writers, bloggers, publishers, and content enthusiasts who want to be independent, earn more money, and create beautiful things. Dive into my journey here, and don't miss out on my free 60-minute AI writing online course.