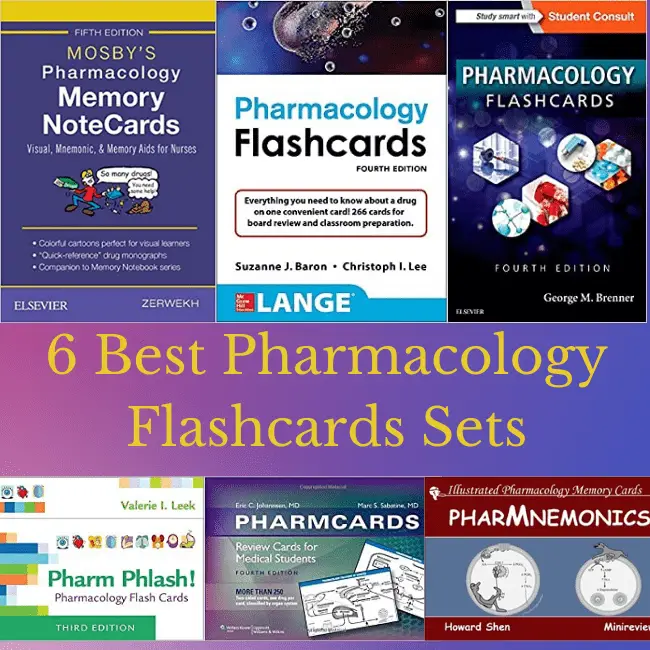 Whether you're a medical student, a nursing school graduate, or someone seeking higher education in biomedical sciences, you will face critical challenges while learning pharmacology.
Pharmacology is the most boring, time-taking, and terrifying subject. Memorizing names, indications, action mechanisms, contraindications, interactions, and other details of over 20,000 registered medicines is technically impossible.
But you can make it easier and simpler by using a few tricks and techniques.
One of the most effective ways to learn and memorize such intensive details about drugs is to use pharmacology flashcards.
Why Use Flash Cards to Study Pharmacology?
Flashcards improve your memory through a practiced information retrieval process.
It is an effective self-testing method that saves time and places the concepts in the long-term memory of human beings.
Here are a few reasons why you should use flashcards to study pharmacology:
Flashcards make the information easier to retain and recall.
They will make learning and memorization less boring.
Placing a single drug name with its effects on a card makes it too simple to memorize the medicines and their effects.
Flashcards will allow you to revise the medicine's names and corresponding information in a limited time while waiting for a bus, going to college, or doing certain other activities.
Flashcards stimulate a stronger neural connection in the brain that in turn enhances the learning process.
If you have a deck of pharmacology flashcards, you will be repeating the same card many times. This repetition will create permanent memories in your brain.
Flashcard engages you in meta-cognition practice. Your brain will urge you to respond correctly while seeing the question on one side of the card. This self-reflection will enhance your memory.
Look for the following while purchasing pharmacology flashcards:
Cards must be organized according to drug categories and classes.
Each card should contain exactly a single piece of information.
They should cover all the drug classes and all major and minor concepts.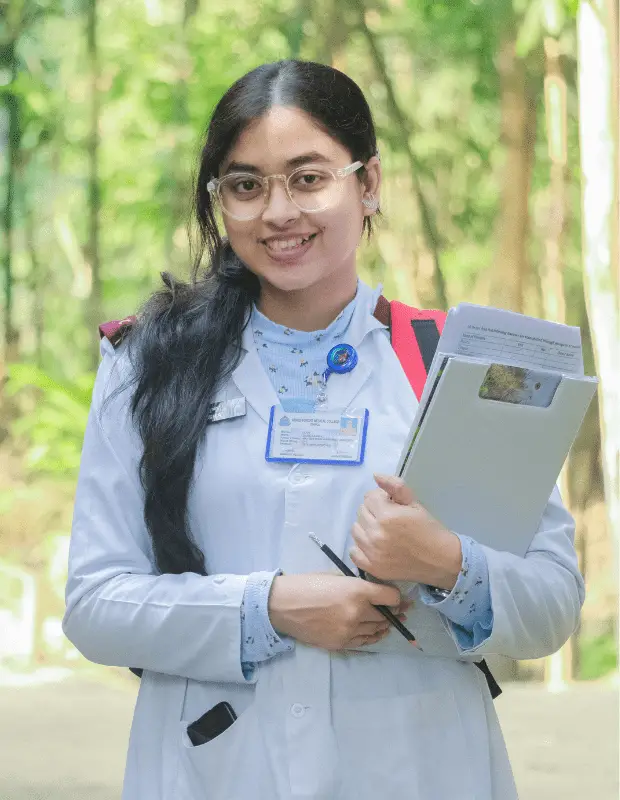 Here Are The Best Pharmacology Flash Cards Sets:
Mosby's Pharmacology Memory Cards set is at the top of the list.
It is composed of multiple learning methods like visuals, memory aids, and mnemonics. It explains the concept with humor, cartoons, and images.
Information contained:
Medicine name, side effects, nursing implications, life-threatening implications, and patient teaching skills.
Suitable for:
College exams
NCLEX examination
Clinical tests
Features:
Cartoons to illustrate a memorable presentation of drug specifications.
Colored tabs to quickly navigate to the desired topic.
Tested memory aids and coloring techniques used for easy memorization.
Monographs that concisely break down the information
Indicates nursing priorities over the same medicines.
Spiral binding, thick pages, and portable size.
Includes the 'Need to know' section to quickly review the key information.
Available in Kindle edition.
224 pages
Downsides:
Does not cover a few commonly used drugs.
Too optimized for easy memorization. Does not contain detailed information about drugs.
This is another most widely purchased set of pharmacological flash cards.
These cards are organized in groups according to the human organ system. They cover critical information about more than 400 commonly used medications.
Information contained:
MOA, side-effects, indications, usage, action, vital signs, laboratory assessment data, and such other information.
Suitable for:
Nursing school students
NCLEX exam preparation
Pharmacology test score.
Features:
Huge collection of cards
Classification of drugs according to the human organ system.
"Keep in mind" section to memorize key considerations
Tabs with color codes for quick reference.
468 different flashcards covering 400 generic drug categories.
Very simple and easy to follow the design.
Precise information.
100% accurate information as cards are based on the content from Davis Drug Guide for nurse
Index in alphabetical order
Cover all core concepts
Downsides:
Contains only basic information and definitions.
Not good for in-depth studies
Does not include information about certain medications.
Little text-heavy
Two medical school students designed these flashcards. They are closer to the student's needs and an excellent choice for a rapid cramming session or an instant review.
Information contained:
Medication name, indication, recommended dose, side-effects, and action.
Suitable for:
USMLE Step 1 preparation
Pharmacology course exams.
Features:
230 flashcards with drug names and essential details.
Well-designed color codes and photos.
Precise information.
Short, easy to read, and rapid content.
Contains tips about real-world
Core information about the drugs is highlighted for rapid review.
Reasonable price.
Downsides:
Some common drug categories are not included.
Not too detailed.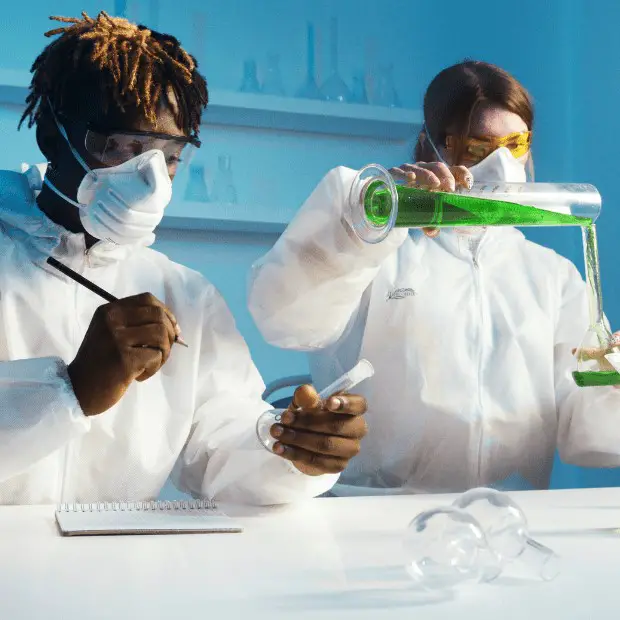 This set of flashcards has been designed by George M. Brenner Ph.D. Using his extensive knowledge and professional experience.
It is an ultimate learning tool for pharmacology students, specifically designed to make learning easier.
This set contains beautifully illustrated flashcards to demonstrate core pharmacology concepts.
Information Contained:
Medication name, drug class, pronunciation, MOA, adverse effect, special considerations, clinical use, interactions, similar drugs, and generic and trade names.
Suitable for:
Specially designed for USMLE step 1 preparation
A handy tool is for all med students, nursing school students, and medication professionals.
Features:
Interesting mnemonics help the reader memorize the drug's details for a longer time.
Fully colored cards covering common information about drugs.
Too short chapters
Very precise information.
The "Need to know" section references sources for detailed information.
No fluffy
Customizable content.
Downside:
These are very simple and well-designed Pharmacology flashcards to make pharmacology fun to learn.
Drugs and their corresponding details are linked and elaborated via humorous mnemonics. Action mechanisms are explained with detailed diagrams.
Information Covered:
Drug name, classification, effect, action mechanism, interaction, and adverse effects.
Suitable for:
Anyone who wants to learn pharmacology. It is more focused on illustrating concepts.
Features:
Easy to understand and memorize graphical illustrations.
Elaboration of concepts with tables and diagrams.
Minimum text usage.
"Dr. Bright hints" section explains key points.
Systematic organization. Each topic begins with an overview
Contains information about the latest drugs like GLP-1 and DPP-4.
Appendix listing widely used drugs trade names.
Excellent choice for pharmacology review.
282 pages
6x4x2 inches dimension
Aesthetically pleasing
Availability in the online version.
Specially designed to enhance the recalling of pharmacology concepts.
Organized in the mechanism of action order.
Downsides:
Too focused on the demonstration of concepts. Not a good choice for exams like NCLEX.
Mnemonics are too complicated
May help more in understanding rather than in memorization.
This set contains illustrated pharmacology memory cards. It illustrates the drug details in terms of interesting and funny mnemonics and images.
The graphical illustration makes memorization much easier and leaves a lasting visual impact on the human brain.
It provides both fundamental and organ-specific information about the range of commonly used drugs. The curriculum for this set is specifically designed by the National Board of Medical Examiners to include details about important drugs only.
Information contained:
Drug names, functions, action mechanisms, off-label usage, clinical cases, side effects, and interaction.
Suitable for:
2nd-year medical students preparing for USMLE Step 1
Pharmacology exams
Features:
Updated
Detailed and comprehensive information.
Color codes are used to emphasize the key concepts.
Web-based digital version available for quick review.
Interactive and fully searchable eBook availability.
Cards are organized in numerical order for easy categorization.
Easy to understand illustrations.
Downsides:
Too detailed information.
May is not a good choice for a rapid review.
Conclusion
Pharmacology is one of the most important subjects to remember throughout your medical career rather than just cramming it for exams or quizzes. But it is also a very diverse subject requiring a lot of memorization.
To reduce memorization time, improve your NCLEX EXAM test score, get good grades, and avoid medication errors throughout your medical career, use the best pharmacology flash cards.
Rafal Reyzer
Hey there, welcome to my blog! I'm a full-time blogger, educator, digital marketer, freelance writer, editor and content manager with 10+ years of experience. I started RafalReyzer.com to provide you with great tools and strategies you can use to achieve freedom from 9 to 5 through online creativity. My site is a one-stop-shop for freelance writers, bloggers, publishers, content enthusiasts who want to be independent, earn more money and create beautiful things. Feel free to
learn more about me here.