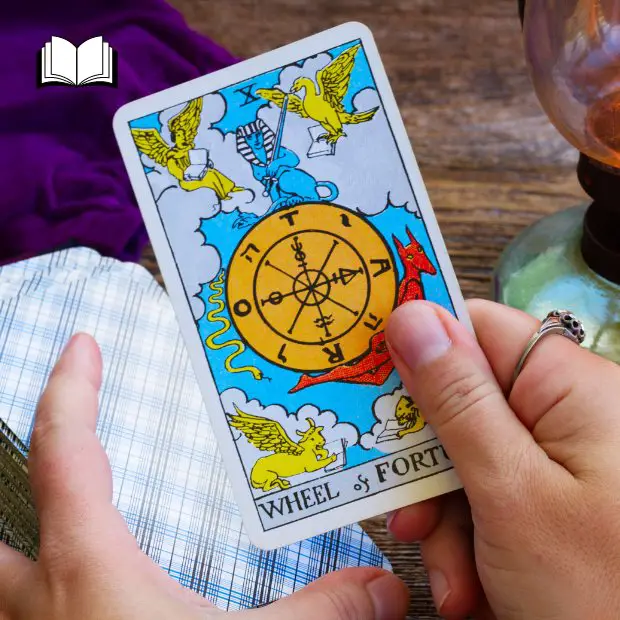 Tarot card decks have enthralled individuals for centuries, offering a profound glimpse into the realms of divination, self-discovery, and spiritual exploration.
Regardless of whether you possess extensive expertise as a skilled tarot reader or are embarking on your inaugural voyage into this mystical realm, the availability of exceptional tarot card decks holds the utmost importance. These tarot card publishers will serve as your guiding light, unveiling the profound mysteries of the tarot and ushering you into uncharted territories of wisdom.
Here are the best tarot card publishers: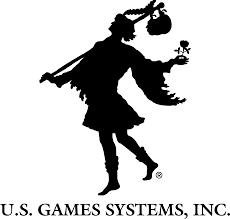 US Games Systems, Inc. is a premier publisher in Connecticut, USA, that produces tarot and inspirational decks. Established in 1968, the company has become a key player in the tarot industry, offering a wide selection of high-quality decks and accessories like the award-winning Pamela Colman Smith: The Untold Story. They also publish Rider-Waite-Smith decks and Crowley Thoth and the oracle deck selection, which includes Emily Balivet's Mystic Sisters, Melanie Delon's Elle Qui Oracle, Amy Brown's Fairy Wisdom Oracle, and Steve Hutton's Raven's Wand Oracle. The company takes great pride in its collection of tarot cards, which spans various themes, artistic styles, and interpretations. From classic decks rooted in centuries-old traditions to contemporary designs that push the boundaries of tarot deck artwork, their offerings cater to both seasoned tarot practitioners and newcomers seeking to scout this ancient divination practice. Submission guidelines.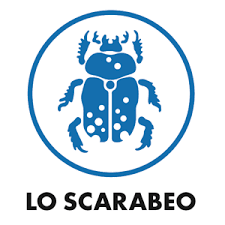 Lo Scarabeo is an Italian publishing company specializing in the production of tarot decks and related esoteric materials, they explore the world of Tarot, Spirituality, and Art, in the name of quality, tradition, and innovation. Founded in 1987 by Marco Marini, Lo Scarabeo has become one of the most prominent and respected publishers in the field of tarot cards. The name "Lo Scarabeo" translates to "The Scarab" in English, which is a reference to the ancient Egyptian symbol of transformation and rebirth. This symbolism is reflected in the company's mission to provide tools for self-discovery, personal growth, and spiritual exploration through the beauty of tarot. Submission guidelines.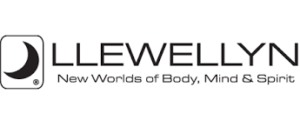 Llewellyn Publications is a distinguished publishing enterprise in Minnesota, USA. It specializes in books and resources related to metaphysics, spirituality, occultism, and alternative healing practices. With a history dating back to 1901, Llewellyn has become a trusted name in the field, offering a diverse range of titles and resources. The company has established a resounding reputation for its extensive collection of literary treasures, encompassing a diverse spectrum of subjects including astrology, tarot, divination, magic, witchcraft, sorcery, paganism, energy healing, crystal lore, and embracing a holistic lifestyle. Their publications cater to both beginners and experienced practitioners, providing valuable information, techniques, and insights to support personal and spiritual growth. Their books and decks are marketed through a network of traditional retailers, including bookstores, museum gift shops, metaphysical shops, etc. Submission guidelines.

Insight Editions stands as a renowned book publisher in the Bay Area, California, USA that excels in creating exceptional books, collectibles, and innovative products that relate to popular culture, entertainment, and the arts. They are known for their visually captivating publications, including coffee table books, creativity books, behind-the-scenes content, and official companion books that offer in-depth insights into various genres such as film, television, gaming, music, and comics. In addition to its extensive catalog, Insight Editions has expanded its offerings to include tarot decks. These decks are designed in collaboration with talented artists and creators, featuring original artwork, intricate designs, and thoughtful interpretations of traditional tarot symbolism. Submission guidelines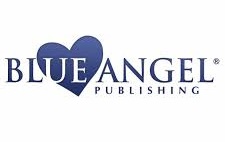 Blue Angel Publishing is a well-known publishing company in Australia. Founded in 1997, the company made a name for itself in producing books and decks related to spirituality, self-help, and personal growth. Since its inception, Blue Angel Publishing has been dedicated to providing resources that inspire and empower individuals on their spiritual journeys. The company's first major title, Universal Love Healing Oracle by Toni Carmine Salerno, is now part of an inspiring catalog of card sets, books, recordings, and more. Their tarot and oracle decks explore various themes, such as angels, fairies, goddesses, astronomy, and sacred geometry. These decks serve as conduits, facilitating a profound connection between users and their innate intuition. With each shuffle and draw, users embark on a journey of self-discovery guidance, and wisdom that grants them a profound understanding of both themselves and the world around them. Submission guidelines.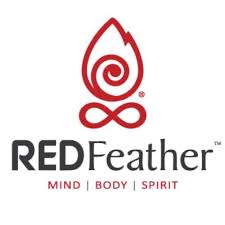 RedFeather is a notable publishing company in Pennsylvania, USA. The company opened its doors in 2017 and has since built a solid reputation as a leading publisher of metaphysical and spiritual literature and tools. With a focus on esoteric wisdom, self-discovery, and personal transformation, RedFeather has established itself as a trusted name in the field. It offers a diverse selection of books that cover a wide range of topics, including zodiac, tarot, energy healing, divination, shamanism, crystals, and spiritual practices from various traditions. Their publications provide in-depth insights, practical guidance, and transformative knowledge to support individuals on their spiritual journeys. Submission guidelines.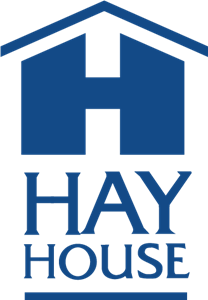 Hay House is a publishing company specializing in self-help, personal development, and spiritual literature. Founded in 1987 by Louise Hay, the company has become a renowned and influential publisher in the field of mind-body-spirit literature. Louise Hay gained recognition for her book "Heal Your Body" in which she discussed the connection between emotional well-being and physical health. This groundbreaking work laid the foundation for Hay House's mission to publish books that empower individuals to heal, grow, and transform their lives. The company produces books (print, electronic, and audio), card decks, card stock, calendars, streaming content, mobile apps, and more. From self-improvement to spirituality, health to business, metaphysics to memoir, diet to tarot, and children's books to crystals, we offer our audience a wide selection of real and inspirational resources in a broad range of formats. Submission guidelines.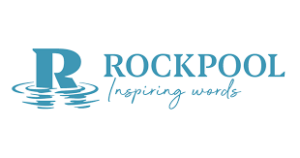 Rockpool Publishing is an Australian publishing company that specializes in producing books and card decks centered around spirituality, self-help, personal growth, and holistic living. The company aims to provide readers with empowering and transformative resources to enhance their well-being and enrich their lives. They offer a diverse range of publications that cover various topics such as mindfulness, tarot, crystals, dream interpretation, meditation, alternative healing modalities, and more. This tarot card deck publisher is particularly known for its collection of card decks that encompass oracle cards, affirmation cards, herbal tarot, and other divination tools. These decks are designed to provide guidance, inspiration, and intuitive insights to individuals seeking clarity, self-reflection, and spiritual connection. Submission guidelines.
Inner Traditions is an independent publishing company in Vermont, USA, owned by Ehud C. Sperling. It specializes in books on spirituality, metaphysics, alternative health, and esoteric wisdom. Founded in 1975, the company has established itself as a leading publisher in the field of esoteric literature and holistic wellness. Inner Tradition produces works that traverse ancient traditions, spiritual practices, indigenous cultures, and the intersection of science and spirituality. They embrace a diverse range of subjects, including but not limited to Eastern philosophy, Western esotericism, shamanism, herbalism, astronomy, psychology, and consciousness studies. Submission guidelines.

Shuffled Ink is a notable printing company specializing in the publishing and customization of playing cards and other custom-printed products. Established in 2013 and headquartered in Florida, USA, the company gained recognition for its high-quality printing and production capabilities. They are a member of the American Tarot Association (ATA) and its membership has improved its ability to serve as tarot deck publishers. Shuffled Ink offers a wide range of playing cards, including standard poker-sized decks, bridge-sized decks, and custom-sized cards for various card games and purposes. They employ state-of-the-art printing techniques and premium materials to ensure durability, clarity, and vibrant colors on their playing cards. Submission guidelines.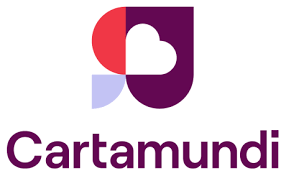 Cartamundi, an esteemed global corporation, has garnered widespread recognition for its expertise in the production and distribution of playing cards and board games. Established in 1765 and headquartered in Belgium, the company has flourished over the centuries, solidifying its position as a premier powerhouse within the industry. Cartamundi produces working decks, a tarot card deck that exemplifies their commitment to quality and craftsmanship, and also a wide range of playing cards, including traditional poker decks, custom-designed cards for casinos, promotional cards, and specialty cards for card games. They utilize high-quality materials and advanced printing techniques to ensure durability, flexibility, and optimal performance of their playing cards. Submission guidelines.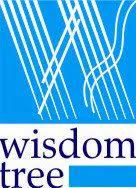 Wisdom Tree Publications is one of the traditional publishing houses in India. Specializing in educational self-help, spirituality, yoga, and health, they made a significant impact in the Indian publishing industry. They publish a wide range of books, and study materials for various levels. The company prioritizes the development of titles that align with the curriculum and standards in India. This publisher renders several services such as foil stamping, self-publishing, printing, drawing, and of course, tarot deck publishing. Submission guidelines.
Acelion is a notable publisher in Guandong, China, specializing in the production of custom playing cards. The company was officially established in 2017 by Shenzhen Shian Poker Co, Ltd. They offer a range of high-quality playing cards designed to cater to different preferences and occasions. From high-end playing cards to all cards to only tarot cards like the sacred animal tarot, the major arcana, and Poe tarot. Acelion focuses on creating custom playing cards that feature unique designs, intricate artwork, and premium finishes. Their cards are meticulously crafted with attention to detail, ensuring a visually appealing and enjoyable gaming experience. The company takes pride in its commitment to quality and aims to provide customers with durable and aesthetically pleasing playing cards. Submission guidelines.

Alchimia Publishing specializes in esoteric and spiritual literature, particularly in the field of alchemy. This English publisher aims to preserve and share the wisdom of alchemical traditions, as well as contribute to the understanding and exploration of this ancient art and science. They published titles like "The Creeping Garden", "Splendor Solis Tarot", and "Nutrition Brought to Life" a Practical, Personal Guide to Nutrition. Alchimia Publishing's catalog includes a range of books and resources related to alchemy, hermetic philosophy, symbolism, and related subjects. Their publications cover various aspects of alchemical practices, history, symbolism, and spiritual teachings, catering to both scholars and practitioners interested in this profound and intricate field of study. Submission guidelines.
Red Wheel/Weiser is a prominent publishing company in Massachusetts, USA, specializing in books on spirituality, alternative health, and metaphysics. The company was founded in 1926 by Samuel Weiser and has established itself as a leading publisher in the mind, body, and spirit genre. Red Wheel/Weiser publishes a diverse range of books, covering topics such as astrology, magic, meditation, psychology, esoteric traditions, tarot, and more. Their catalog features both renowned authors and emerging voices in the spiritual and metaphysical realms. They are committed to providing readers with insightful, thought-provoking, and transformative literature. Submission guidelines.
Final Thoughts
The tarot card publishers we explored here have demonstrated their commitment to delivering exceptional decks that inspire, guide, and captivate. As you delve into each company's website, you'll discover a treasure trove of ideas, each deck a unique project brought to life through the creative vision of talented artists and authors. Whether you are a seasoned professional or an aspiring tarot creator, these publishers provide the platform to turn your ideas into tangible realities. With links to printers, the process of seeing your deck in print becomes achievable, even for small-number projects. Once published, your deck may find its way into the wishlist of tarot enthusiasts, and the sales will soon follow. So, take the next step, decide to bring your tarot project to life.
Rafal Reyzer
Hey there, welcome to my blog! I'm a full-time blogger, educator, digital marketer, freelance writer, editor and content manager with 10+ years of experience. I started RafalReyzer.com to provide you with great tools and strategies you can use to achieve freedom from 9 to 5 through online creativity. My site is a one-stop-shop for freelance writers, bloggers, publishers, content enthusiasts who want to be independent, earn more money and create beautiful things. Feel free to
learn more about me here.