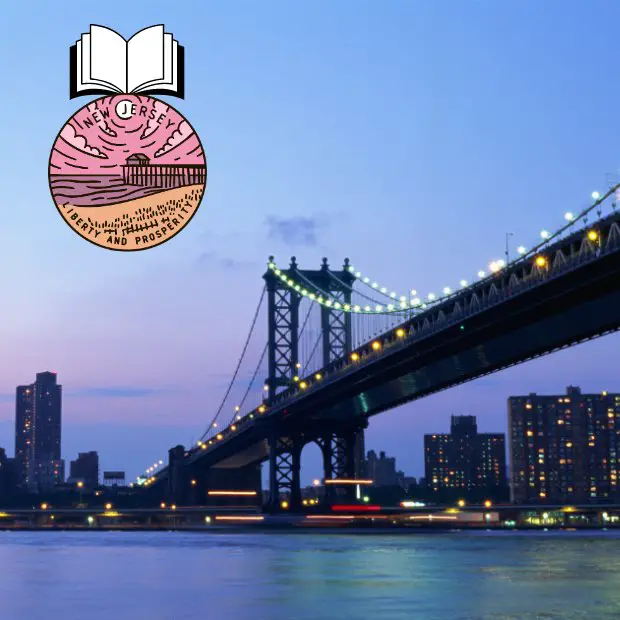 It's time to explore the book publishing companies based in the beautiful state of New Jersey.
From distinguished university presses to small independent publishers, there's something here for all book lovers. This list is often updated, and besides the links to home pages, you'll find links to the submission guidelines. Enjoy!
Here are the top book publishing houses in New Jersey:
John Wiley & Sons, Inc., colloquially known as Wiley boasts a history of knowledge dissemination that spans over two centuries. An epitome of diversity in publishing, Wiley caters to a wide spectrum of readers, from voracious bookworms scouting for general-interest books to healthcare professionals seeking textbooks and cutting-edge courseware. Their imprints, including the iconic "Dummies" series and the profound "Jossey-Bass" collection, aim to simplify and elevate learning. Beyond books, Wiley's prowess extends to an impressive arsenal of digital learning tools, research libraries with millions of articles, and expansive journals that serve as hubs for scientific discoveries. Submission guidelines.

Princeton University Press is a revered institution in the academic publishing world. Established in 1905 with intimate ties to Princeton University, this nonprofit publisher has a storied legacy that began modestly as the Princeton Alumni Press, operating from a rented space above a local drugstore. Over the years, the Press has positioned itself at the forefront of scholarly dialogue, pushing boundaries and pioneering dialogues through its portfolio of publications. With offices spanning from New Jersey to Oxford and Beijing, Princeton University Press's influence is undeniably global. And guess what? They're open to submissions. Submission guidelines.
Rutgers University Press, founded in 1936 and operating under Rutgers University in Piscataway, serves as a major academic publishing powerhouse in the state of New Jersey. Celebrating over 75 years of contributions to scholarly fields, the Press began with specializations in Civil War and European history (including Holocaust memoirs) and has since expanded to cover fields like sociology, anthropology, film studies, and regional studies about New Jersey and the mid-Atlantic. The Press has been acclaimed for publications that shape critical discourse, enrich academic teaching worldwide, and emphasize diversity, equity, and inclusion in both its publishing choices and operational ethos. Submission guidelines.

Fairleigh Dickinson University Press, now headquartered in Vancouver, British Columbia, has been a prominent publisher of scholarly books targeting the academic community since its inception in 1967 in Madison, New Jersey. With a legacy spanning over five decades, the Press has produced more than 1,500 titles, primarily focusing on the humanities, arts, and social sciences. FDU Press offers series in various domains, including Italian Studies, Communication Studies, and Modernist Studies & the Avant-Garde, to name a few. By maintaining close connections with Rowman & Littlefield, the titles are distributed globally, available in hardcover and electronic formats. Submission guidelines.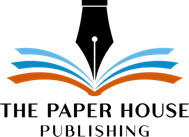 The Paper House Publishing is a publishing company dedicated to supporting independent authors in realizing their literary visions. They offer a comprehensive suite of services that encompass the entire book development process, from editorial to layout and cover design, all tailored to encapsulate the unique voice of each author. Their team, comprised of award-winning designers, has successfully delivered hundreds of projects across genres such as fiction, non-fiction, self-help, business, and children's books. Furthermore, they have recently incorporated a hybrid publishing model, catering to the benefits of both traditional and self-publishing. Submission guidelines.
Located in Red Bank, NJ, Newman Springs Publishing is a comprehensive book publishing company that offers a range of services for authors, from manuscript production to distribution and promotion. They emphasize a partnership with authors, taking only a 6% commission from net sales while ensuring authors retain 100% rights to their work. Their holistic approach to publishing, combined with a reputation for professionalism as indicated by author testimonials, makes them a viable option for authors seeking an all-in-one solution for their publishing needs. Submission guidelines.
Founded by Wade and Cheryl Hudson in 1988 after noticing a gap in the market for Black children's books, Just Us Books emerged from the couple's passion for providing content that authentically represents Black history, heritage, and experiences. They began their journey by self-publishing the "Afro-Bets" ABC Book, which achieved remarkable sales due to its unique Afrocentric approach. Recent ventures include collaborating with Crown Books in 2018 on the anthology "We Rise, We Resist, We Raise Our Voices." Celebrating over three decades in the industry, Just Us Books stands as a testament to the belief that representation matters and that good books and education truly make a difference. Submission guidelines.

Writers Republic LLC is a leading international self-publishing company with a focus on assisting authors in carving their niche in the literary landscape. While the company guarantees comprehensive protection and enhancement of the author's work, it also empowers authors with full control over the direction and destiny of their books. The emphasis on both digital and print formats, combined with their expansive online and leading publisher partnerships, ensures a book's widespread availability, making the dream of becoming a published author attainable for writers who want to publish their manuscripts. Submission guidelines.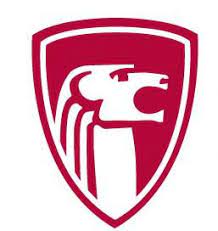 Behrman House, established in 1921, has been a cornerstone in Jewish education for nearly a century. Founded by Louis and Sara Behrman in New York, the family-operated institution has contributed seminal works to Jewish literature and has evolved to address the educational needs of Jewish communities. Under the leadership of David Behrman and Vicki Weber, the company continues to be recognized for its extensive range of educational materials, serving learners of all ages across North America and English-speaking countries globally. Submission guidelines.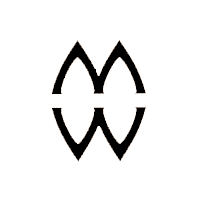 Markus Wiener Publishers, an independent publishing house, specializes in both academic and trade books with publications about World History, Latin American, Caribbean, Middle Eastern, and African History and Culture. Formed to spread knowledge about various subjects including Music, Religion, Science, Women's History, and Slavery, the publisher boasts a rich portfolio of both original and translated works. Recognized internationally, titles such as "Bitter Bonds" and "The History of Puerto Rico" have garnered significant acclaim, with several being designated as Outstanding Academic Titles by Choice Magazine. Submission guidelines.

Plexus Publishing, Inc., established in 1977 and currently based in Medford, southern New Jersey, is a distinguished publisher with a broad spectrum of offerings. Originally from Louisville, Kentucky, Plexus has grown to be a regional book publisher with an emphasis on New Jersey's cultural and environmental tapestry. Their collection covers history, nature, environment, travel, and a select range of nonfiction titles, highlighting the enchanting Pine Barrens and iconic Jersey Shore locales like Atlantic City. As the publishers expand their reach, they remain committed to their roots, catering especially to readers in southern New Jersey and the Philadelphia area. Submission guidelines.
12. Career Press (Red Wheel Weiser Imprint)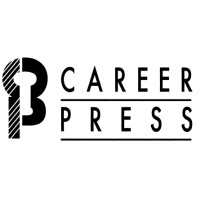 Red Wheel/Weiser's imprint, Career Press, specializes in publishing practical non-fiction content tailored to address the real-life needs of average Americans. Focusing on topics ranging from career management and job-hunting to financial guidance and personal goal-setting, Career Press aims to offer accessible, how-to knowledge. Whether you're navigating workplace challenges or honing entrepreneurship skills, this imprint helps with solving universal challenges by providing actionable insights and tools. Submission guidelines.

Lethe Press, an independent publisher established in 2001 by author Steve Berman, is known for its eclectic range of titles, emphasizing the strange, eerie, and uncanny. While initially focused on queer literature, the press has expanded its horizons to speculative fiction for a broader audience. Deriving its name from the Greek river associated with memory and oblivion, Lethe Press champions narratives often overlooked by mainstream publishers. With recognition from industry giants such as Booklist, Kirkus Reviews, and Publishers Weekly, and numerous accolades including the Lambda Literary and Shirley Jackson Awards, Lethe boasts a diverse catalog. Submission guidelines.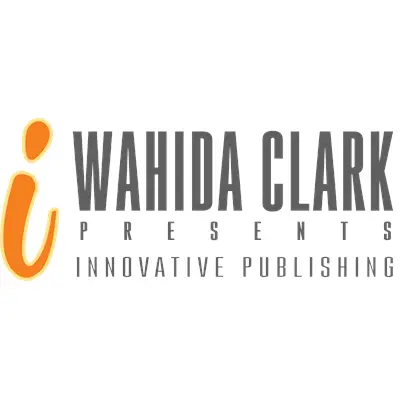 Wahida Clark Publishing, originally conceptualized as Wahida Clark Presents in 2008, is an independent publishing company created by the 4-time New York Times Bestseller and the proclaimed Queen of Street Literature, Wahida Clark. Clark's works have not only captivated readers but have also sparked essential dialogues about complex societal issues ranging from race and poverty to gender dynamics and identity. The diverse catalog includes classics foundational to the WCIP brand, enlightening non-fiction, tantalizing erotica penned with Clark's signature Urban Flair, fresh young adult titles, and an exciting section of Science Fiction Fantasy (SFF) that amplifies voices from melanated spaces. Submission guidelines.

CavanKerry Press is a not-for-profit literary organization that was started in 2000 by Joan Cusack Handler and Florenz Eisman. The press focuses on works that delve into the emotional and psychological contours of daily life. Its mission extends beyond traditional publishing, endeavoring to bridge literary art with various communities, especially the underserved. The company's prolific portfolio boasts over 105 distinct volumes, spanning diverse geographical, cultural, economic, and stylistic backgrounds. CavanKerry's community-centric ethos manifests through a myriad of outreach programs, such as "Families First Discovery Pass", "Presenting Poetry & Prose", and "GiftBooks", which have cumulatively donated over 35,000 books to beneficiaries like schools, hospitals, and libraries. Submission guidelines.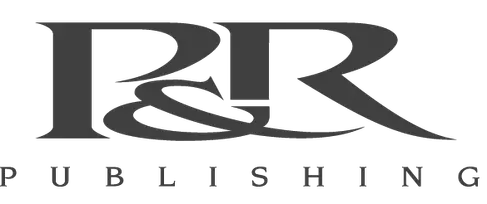 P&R Publishing, established in 1930 by Samuel G. Craig and J. Gresham Machen, is dedicated to producing insightful books grounded in the Westminster Confession of Faith and Catechisms. With a catalog boasting over 750 titles, the company promotes biblical understanding and godly living across various subjects, from theology to Christian living. Rooted in its Reformed tradition, P&R continues to serve Christ and His church by merging time-tested truths with contemporary applications. Submission guidelines.

Catholic Book Publishing Corp., established in 1911 by John V. Cavalero in New York City, has been dedicated to serving the Catholic community for over a century. Now based in Totowa, New Jersey, the company, under the third generation of the Cavalero family, has expanded its offerings and acquired other renowned Catholic publishing imprints. Recognized for its liturgical books, Bibles, prayer books, and an array of children's materials, Catholic Book Publishing remains committed to delivering quality Catholic resources to its community. Submission guidelines.

Enslow Publishing LLC, rooted in New Jersey, has been producing top-notch educational nonfiction books and modern media content tailored for children and young adults. Primarily available in school and public libraries, Enslow's distinguished titles have earned accolades from institutions like the American Library Association, NAACP, National Council for Social Studies, and the Society of School Librarians International. The collective ambition of the publishing house remains: to provide trustworthy and indispensable resources for young readers. Submission guidelines.
Conclusion
From Jersey City to West Creek, The Garden State is a hub for notable book publishers that seamlessly integrate digital platforms and other media into their repertoire. These publishers, while producing a diverse range of materials from scholarly texts to captivating picture books, uphold the timeless tradition of storytelling and disseminate scholarship to audiences both locally and globally.
Rafal Reyzer
Hey there, welcome to my blog! I'm a full-time blogger, educator, digital marketer, freelance writer, editor and content manager with 10+ years of experience. I started RafalReyzer.com to provide you with great tools and strategies you can use to achieve freedom from 9 to 5 through online creativity. My site is a one-stop-shop for freelance writers, bloggers, publishers, content enthusiasts who want to be independent, earn more money and create beautiful things. Feel free to
learn more about me here.