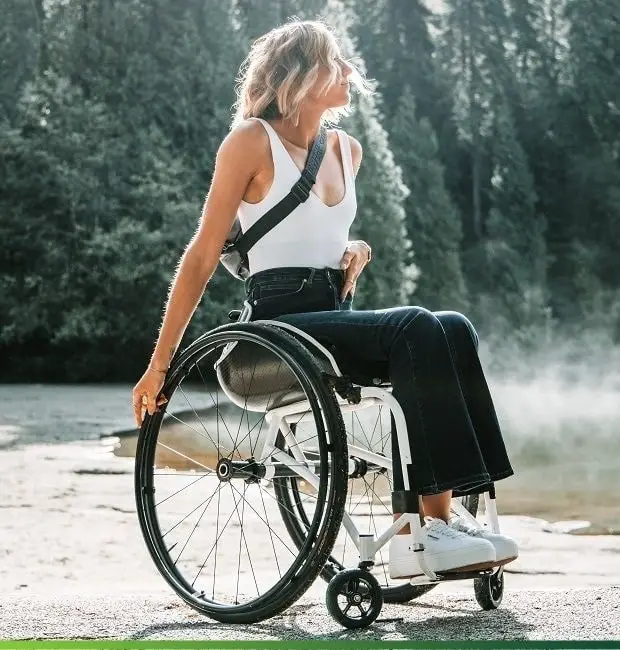 "Disability is only a matter of perception." How true is this quote?
The annals of history are replete with luminaries who, despite health setbacks, left an indelible mark on the world. Think Stephen Hawking, Christopher Reeve, or Daryl Mitchell – their stories underscore resilience. They didn't let their physical constraints define their destiny. Whether due to illness or an unforeseen accident, numerous individuals find themselves relying on wheelchairs. In the USA alone, around 3.3M people navigate life on wheels, with 1.825M of them being seniors. With this number on the rise and drawing from personal experience with my mom, I'm highlighting top career avenues for wheelchair users, ensuring they continue to shine and contribute meaningfully.
Wheelchair Users And The Job Market
Many companies have people-friendly policies and are renowned for their inclusive culture. These firms make their work environment easily accessible for people with special needs and have the right equipment. With honest support from employers, an employee with special needs can do any job easily. We all want a fulfilling and meaningful career that helps to develop our talents and keeps us financially secure. Yet, I understand how difficult it is to get a job in a good and inclusive company. If you're a wheelchair user and are unemployed in these trying times, don't worry. There are a plethora of opportunities available for you to help you earn money online.
Here Are The Best Jobs For Wheelchair Users:
1. Book Reviewer
If you are a bookworm who loves to spend hours reading books, this could be your dream job. Many websites pay you money for book reviews. While certain sites will offer you free books, others will even pay you if they approve your review. You could even start a book review blog that could generate revenue streams other than what is already mentioned. To get started, check out the sites for book reviews. Some of them are US Review of Books, Booklist, Reedsy, Online Book Club, Women's Review of Books, Publisher's Weekly, and Writerful Books.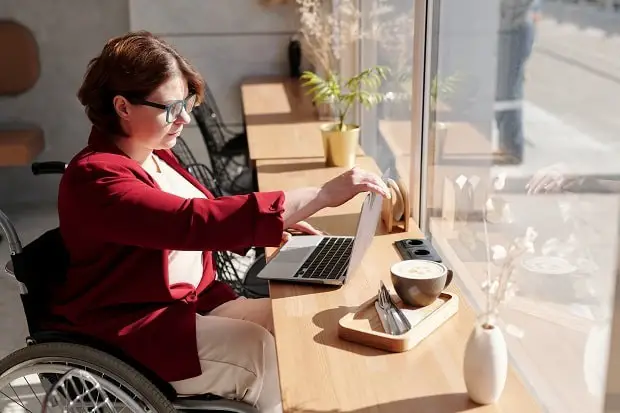 2. Virtual Assistant
If you want to challenge yourself, get a virtual assistant job. Here, you would have to manage your boss's schedules, answer emails, and possibly manage other employees who work under your boss. As an example, say you are hired as a virtual assistant by a popular influencer. You would be expected to manage her schedule, reply to emails, control her social media platform, and so on. You could look up websites such as Indeed Remote Assistant jobs, and Remote.co, Assistant Match, or Fancy Hands.
3. Freelance Writer
If you have a flair for writing and enjoy the entire process, you are best suited to be a freelance writer. Many companies and clients outsource their content requirements to freelancers. They pay you good money based on your experience, skills, and the quality of your content. Of course, these clients overlook your physical abilities. They will only judge you based on your productivity as a wordsmith. Many wheelchair users became successful bloggers. For example, Julie, the author of Have Wheelchair Will Travel is now traveling the world because of her commitment to writing. There are even books like Blogging While Disabled: How to Make Money Writing from a Wheelchair that is worth checking out. Join popular websites such as Fiverr, FlexJobs, Upwork, Textbroker, and SimplyHired to get started!
4. Customer Service Representative
If you have excellent communication skills, you could become a home-based CSR. Telecoms and high-end brands are always on the lookout for customer service representatives. You would need to build customer relations by managing their queries. You also have to promote the company's products, handle complaints, refunds, etc Look for jobs on FlexJobs, Toptal, Upwork, Indeed, SimplyHired, Fiverr, and Hireable.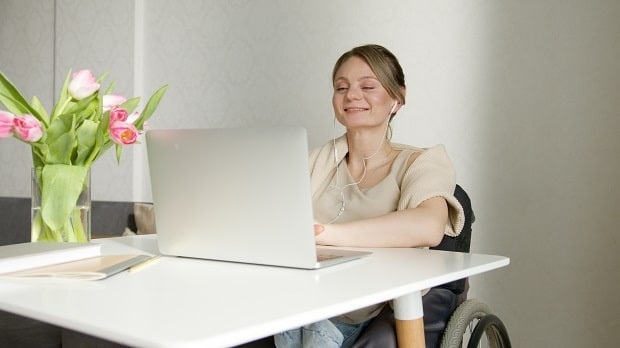 5. Proofreader
Are you flexing your grammar skills on a daily? Get an online proofreading job now. Clients would expect you to review their manuscripts, files, or documents to ensure they are error-free. It covers everything from grammatical, spelling, and formatting errors, or simple typing mistakes you can learn how to spot by taking a free proofreading test. You could find related jobs on Proofreading Services, Toptal, PeoplePerHour, Upwork, and FlexJobs.
6. Mobile App Tester
If you are a keen observer and have an eye for detail, this could be the job for you. You do not need any technical skills to become a mobile app tester. If you know how to install an app on your mobile device or open a web app on your desktop, that's enough to qualify you. Companies and developers expect you to provide feedback on apps and services that are unreleased after testing them. You would need to report issues, bugs, or problems with the features of the app. Clickworker, User Feel, User Testing, Test Birds, and Tester Work are some websites that you can check.
7. E-Books Author and Publisher
If you are a passionate writer who dreams of authoring a book, there is good news. Simply self-publish an e-book (electronic book). It does not always have to be a novel. You could write how-to guides, or short stories too. You could also publish your work covering your interest areas, for example, self-help, religion, and others. Begin by joining a platform for self-publishing. Lulu, Smashwords, Scribd, and Kindle Direct Publishing, are a few examples of great publishing platforms.
8. Online Tutor
It is rightly said that "knowledge increases by sharing, not by saving." If you are an expert in a subject or, say, a language, consider a job as an online tutor. There are a lot of online teaching opportunities you can explore. TESL (Teaching English as a Second Language) is one of the most in-demand jobs today. Based on your experience, you could also teach advanced subjects such as IT, finance, coding, etc. Gogokid, TutorMe, EF Education First, and Tutors are some sites where you can find jobs as an online tutor.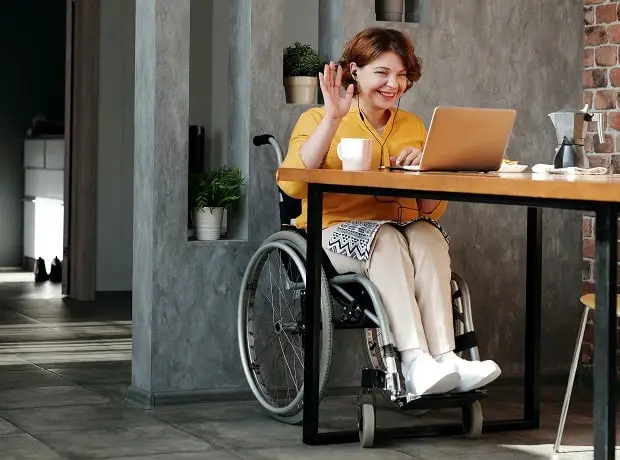 9. Voice-Over Artist
If you have a brilliant and expressive voice and are eloquent, you can become an online voice-over actor. Your primary task will be to dub the spiel or dialogue for audio and video files to connect to certain regions. Your voice recording could also be used in ads! A simple voice-over audition can help you land a job. Look for websites like Voices123, Bodalgo, Voices, and Fiverr.
10. Online Translator or Transcriber
If you are bilingual or multilingual, you can apply for a job as a translator. Companies and individual clients pay top dollar for translating content into another language. This is not limited to texts, as they could ask you to translate audio and videos as well. Unbabel, Translation Directory, Smartcat, and Translator's Cafe are some examples of sites with job listings for this particular job. You could also opt to become a transcriber. You would listen to audio or video files and convert them into text. This is an in-demand job, all thanks to the popularity of podcasts! Check out Way With Words, Transcribeme, Daily Transcription, and Scribie.
11. Affiliate Marketer
If marketing is something that interests you, you can work as an affiliate marketer and earn passive income online. The best part is, that you don't need to own any product or sell it directly! All you must do is recommend such products and services to other users. When they click on the product or service link and make a purchase, you earn a commission for such referrals. You can maximize your income by starting your blog. Promote millions of affiliate products (including books), through your blogs. You could join the affiliate programs of renowned shopping sites such as eBay Partners, Amazon, and Shopify.
12. Video Editor
If you are passionate about video editing, make it your full-time job! Audio and video editing is a lucrative job you can do in the comfort of your home. Your primary tasks would be to process and optimize raw videos and turn them into finished products. I mean, marketable content that matches your client's requirements. Your job could include editing dialogues, camera footage, or sound effects. Also, adding special effects, boosting the graphics, etc. Start by looking up websites like ProductionHUB, Workana, SimplyHired, Stage 32, or PeoplePerHour.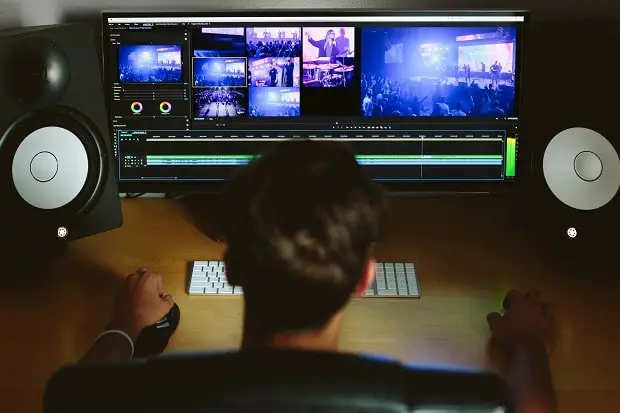 Now Earn from Home by Working Online
It was believed that remote work would be the new normal over the next five years, but recent world events have certainly changed things. Business leaders now believe that working from home, or at least a hybrid work model, is the future of work. If you're a wheelchair user, let nothing stop you from doing your dream job. Sit within the comfort of your home and opt for any of the jobs mentioned above.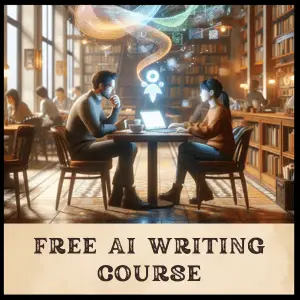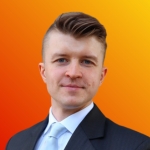 Rafal Reyzer
Hey there, welcome to my blog! I'm a full-time blogger, educator, digital marketer, freelance writer, editor, and content manager with 10+ years of experience. I started RafalReyzer.com to provide you with great tools and strategies you can use to become a proficient writer and achieve freedom through online creativity. My site is a one-stop shop for freelance writers, bloggers, publishers, and content enthusiasts who want to be independent, earn more money, and create beautiful things. Dive into my journey here, and don't miss out on my free 60-minute AI writing online course.