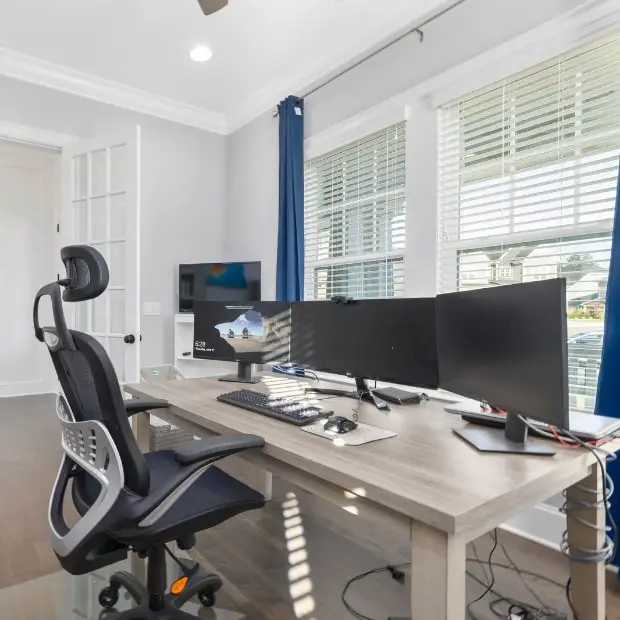 If the current industry trends are to be believed, the future of freelancing looks extremely promising.
As per a study conducted by McKinsey, 20-30% of professionals in the developed markets work as freelancers. Also, did you know that last year, the worldwide freelancing income marked close to $1.2 trillion? If you are a freelancer working from home, you know the importance of having a personal workstation. Investing in proper furniture setup, including items such as desks, tables, chairs, or lamps, is non-negotiable. The most important one on the list is undoubtedly the office chair!
As a freelancer, consider this before you invest your money in a home office chair:
1. Calculate the time spent in your home workspace
If you're sitting before your laptop for 8-10 hours at a stretch, it is imperative to have a comfortable office chair to sit on. If you are okay with investing a hefty amount on a couch where you hardly get time to sit, considering your workload, you must contemplate spending your money to buy the perfect office chair where you'd spend a large chunk of your day.
2. Check the comfort level
The chair you choose shouldn't be as comfortable as your couch, or too uncomfortable, where you can hardly sit straight for an hour. Choose a chair that has fairly padded seats with a proper backrest and armrests to not only increase your productivity level but also avoid chronic back pain or physical discomfort.
3. Assess the possible productivity boost
Compare your productivity level with the time when you sit on your bed with your laptop versus when you use a desk and chair to work. The latter will rank higher. Similarly, choosing the correct chair is important to keep a check on your efficiency. If the chair is uncomfortable, you will only look for reasons to take a break and get off that chair!
4. Look for maximum support
The most important thing to consider in an office chair is the support level that it offers. As you spend long hours sitting on the chair, if it isn't supportive enough, it will only lead to neck and back problems for you. Spend the extra bucks to invest in a good chair, lest you end up spending medical bills in the future!
5. Choose quality over price
Office chairs will last for at least 7-8 years, which means if you save up and buy a premium quality office chair, it will last for many years. A super comfortable office chair will prevent back and neck pain and have an array of other benefits. Do not buy an inferior quality office chair just to save a few bucks. Now that I hope I have convinced you to buy a good office chair, let me introduce you to six of my favorites that you can consider.
The Best Freelance Home Office Chairs On The Market:
1. Ergonomic chairs
While 'Ergonomics' is the study of how professionals work in each environment, 'Ergonomics' is related to or designed for comfort and efficiency in a working atmosphere. The ergonomic chairs are the most sought-after by professionals for working from home, as they are built in a way to promote your natural posture. They help to align your shoulders, spine, pelvis, and hip properly and come with adjustable features to customize the sitting posture that is most comfortable for you. This helps to reduce the strain that is put on your lower back while sitting on your chairs for hours at a continuous stretch. Best buy: RESPAWN RSP-110 Racing Style Gaming, Reclining Ergonomic Chair
2. Acrylic chairs
Easy to clean and known for their low-maintenance and contemporary look, acrylic chairs are in high demand, especially for freelancers who are engaged in fashion blogging or the like. It gives you the appearance of taking up less space, thanks to its see-through quality from which even sunlight passes very easily. The acrylic chairs are also UV-resistant, meaning the color will not fade out for a very long time. What more could you want from a chair that looks classy and is sturdy and durable at the same time? If you are someone who has a less-spacious room, an acrylic desk chair is your safest bet. Best buy: Urban Shop Acrylic Rolling Chair
3. Leather chairs
Executive office chairs made of fine wood and original leather are for freelancers who have a classic or, let's say, premium taste. They look prestigious! No doubt they are expensive, but would they be worth every hard-earned penny that you spend? Oh, absolutely! Leather chairs require only a bit of light dusting to be kept clean as compared to other fabrics, and it only gets better with age, just like wine! Just remember to keep the leather chairs away from direct sunlight to avoid the color fading away. A good quality leather office chair that is well-made will be highly durable and capable of supporting professionals to work for longer hours. Best buy: Amazon Basics Executive Office Desk Chair
4. Mesh chairs
With fully padded, comfortable seats, mesh chairs stand out from the rest because of their backrests that have a mesh stretched across the frame of the chair. In some variations, the chairs have a padded mesh seat, too, apart from a mesh back. These chairs are ideal for working in hot environments, as they promote airflow and proper ventilation thanks to the mesh. This keeps the heat from getting trapped in the chairs, thereby keeping the users cool, dry, and comfortable. Mesh chairs are more durable as compared to fabric upholstered chairs and are less prone to wear and tear. Best buy: Flash Furniture High-Back Mesh Swivel Ergonomic Executive Office Chair
5. Swivel chairs
If you are someone who does not prefer a wheeling chair that constantly moves around, then a swivel chair is what you need. These are chairs that have a seat that can turn around on its base in any direction that you wish to (360-degree), minus the wheels, of course! The best part is, once you're done working, you can easily keep this in your drawing room as it will hardly give you the "office feels". Best buy: Studio Designs Home Spire Contemporary Swivel Chair
6. Drafting chairs
If you're freelancing in architecture or art, your work would need you to move around more than sit. Standing for a long time negatively impacts your health, just like sitting. This is when you should pick a drafting chair. The height of the drafting chair is also adjustable, considering you'd be working on elevated spaces such as standing desks. It helps you to maintain a better posture and promotes improved mobility and accessibility. Best buy: Boss Office Products B1615-BK Ergonomic Works Drafting Chair
Final thoughts
These were my recommendations based on six different office chair styles, especially meant for freelancers who work from home. While purchasing office chairs, remember the mantra of choosing quality and comfort over price, always! Remember to look for maximum features such as adjustable height and backrests. Whether it offers lumbar support and has sufficient depth and width, as well as comfortable padding; look for adjustable controls; and last but not the least, the price! Next up, you may want to explore the top pillow holders for tablets.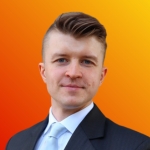 Rafal Reyzer
Hey there, welcome to my blog! I'm a full-time blogger, educator, digital marketer, freelance writer, editor and content manager with 10+ years of experience. I started RafalReyzer.com to provide you with great tools and strategies you can use to achieve freedom from 9 to 5 through online creativity. My site is a one-stop-shop for freelance writers, bloggers, publishers, content enthusiasts who want to be independent, earn more money and create beautiful things. Feel free to learn more about me here.