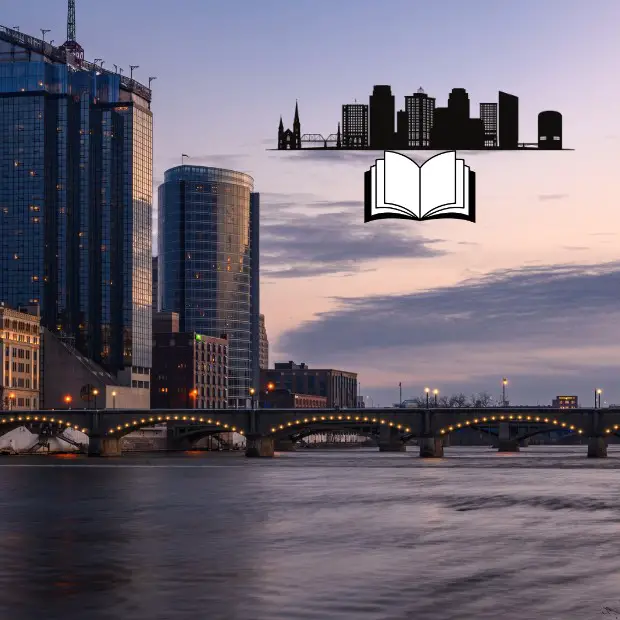 Grand Rapids, Michigan, stands as a thriving center for the book publishing industry.
The city boasts a vibrant community of companies dedicated to the art of bringing literature to life. It's a place where creativity, imagination, and the written word converge. In this article, we delve into the dynamic world of book publishing in Grand Rapids, and nearby cities, highlighting exceptional publishing houses that contribute to the rich and diverse literary landscape of the region. These companies, ranging from local presses to nationally recognized entities, offer a plethora of genres and perspectives, ensuring a literary experience that captivates readers of all tastes and interests.
Here are the best book publishing companies in Grand Rapids, Michigan
Baker Publishing Group is a renowned book publisher founded by Herman Baker. The company specializes in producing and distributing books in the Christian publishing industry. Established in 1939, the company has developed a strong reputation over the years for its commitment to providing high-quality Christian writings and resources that serve the diverse interests and concerns of evangelical readers. The company has other divisions like Baker Books, Bethany House, etc. Their catalog includes a wide range of genres, including writings that represent historic Christianity, fiction, non-fiction, theology, memoirs, devotionals, bible translation, children's books, and other Christian content. Submission guidelines.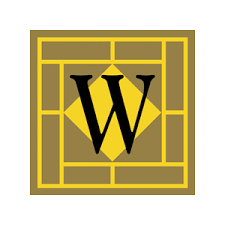 With its roots firmly planted in Detroit, Michigan, Wayne State University Press is much more than a publishing house—it's a beacon of scholarly enlightenment. Since its inception in 1941, this academic powerhouse has been steadfast in its mission to push the boundaries of knowledge, spark intellectual conversations, and widen the horizons of learning across varied fields. Diving deep into a vast ocean of subjects—from the humanities and natural sciences to fine arts and regional history—Wayne State University Press crafts books, journals, and digital resources that quench the thirst of curious minds. It holds a particular distinction in African-American studies, urban studies, and religious discourse. This leading publisher has gained recognition for its dedication to publishing books and promoting works that explore the complexities of urban life, regional culture, and social justice issues. Submission guidelines.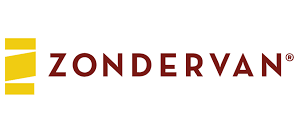 Zondervan Corporation, founded by Pat and Bernard Zondervan, also known as Bernie Zondervan, is a prominent Christian book publisher in Grand Rapids, MI. It published its first book, Women of the Old Testament, in 1931. Two years later, it is already playing a significant role in the Christian publishing industry, producing a wide range of books, Bibles, and digital content that cater to individuals and communities of faith. Zondervan is known for publishing resources that nurture spiritual growth, provide biblical insights, and offer practical guidance for Christians. They produce books across various genres, including theology, biblical studies, devotionals, inspirational literature, Christian fiction, and children's storybooks. Their catalog includes works by renowned authors, pastors, theologians, and thought leaders within the Christian community. They also partnered with Biblica as the North American publisher and licensee of the widely recognized New International Version (NIV) Bibles. Submission guidelines.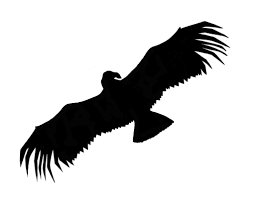 Condor Publishing, Inc. is a small publishing company in Lincoln, MI, a few hours away from Grand Rapids, MI, that specializes in producing children's books and traditional adult westerns. With a focus on these two distinct genres, the company aims to provide engaging and entertaining books for readers of different age groups. Condor Publishing, Inc. strives to create captivating and educational stories that cater to young readers. Their catalog likely includes a diverse range of genres, themes, and formats, designed to spark imagination, promote literacy, and foster a love for reading among children. They also embrace the traditional adult Western genre. They publish high-quality writings that capture the spirit of classic Western storytelling, featuring rugged landscapes, historical settings, and compelling characters. Visit any bookstore in the city to purchase a book from this publisher. Submission guidelines.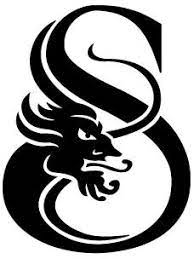 Subterranean Press is a renowned publishing company recognized for its expertise in crafting top-notch, limited-edition books, predominantly within the genres of science fiction, fantasy, and horror. It was founded in 1995 and is based in Burton, Michigan, about 1.5 hours drive from Grand Rapids, MI. The press has gained a reputation for its commitment to producing finely crafted books that appeal to collectors and fans of speculative fiction. Another focus of this publishing house is producing limited edition and signed editions of works by established and emerging authors in the science fiction, middle-grade novels, fairy tale studies, fantasy, and horror genres. Their publications often feature distinctive cover art, luxurious bindings, and additional content such as illustrations, introductions, and annotations that enhance the reading experience. Submission guidelines.
New Issues Press is a respected publishing house that focuses on works of contemporary literature, including poetry, fiction, and creative nonfiction. Established in 1996 and affiliated with Western Michigan University, New Issues Press has made significant contributions to the literary landscape. The company, which is based in Kalamazoo, about 45 45-minute drive from Grand Rapids, MI, is committed to discovering and promoting emerging and established voices in the literary world. Their publishing program showcases diverse and innovative works that push the boundaries of literary expression. They actively seek out manuscripts that demonstrate originality, artistic excellence, and a unique perspective. With a particular emphasis on poetry, New Issues Press has published numerous collections that explore a wide range of themes and poetic styles. They are dedicated to fostering the growth and recognition of talented poets by providing them with a platform to share their work with a broader audience. Submission guidelines.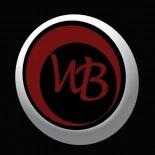 Willow Books is a notable publishing imprint that focuses on amplifying and promoting the works of writers from underrepresented communities, with a particular emphasis on Black writers. The company is located in Detroit, MI, a couple of hours' drive from Grand Rapids, and is an imprint of Aquarius Press. Willow Books is committed to publishing a broad range of literary genres, including poetry, fiction, nonfiction, and hybrid works. Their publications often explore themes of identity, culture, social justice, and the lived experiences of marginalized communities. By providing a platform for underrepresented writers, the publishers seek to challenge literary norms and contribute to a more inclusive literary landscape. Submission guidelines.

Kregel Publications is a prominent Christian publishing company with a rich history and a diverse range of books and resources. Founded in 1949 and headquartered in Grand Rapids, Michigan, Kregel Publications is committed to producing materials that inspire, inform, and nurture the Christian faith. As a Christian publisher, Kregel Publications offers a wide variety of titles across multiple genres, including fiction, nonfiction, academic works, reference books, devotionals, children's novels, and more. Their publications cater to readers of all ages and spiritual backgrounds, providing resources for spiritual growth, biblical study, ministry, and Christian living. For submissions, visit their bookstore or click the attached link. Submission guidelines.
Sheridan Publishing is a well-established company in Grand Rapids, MI, known for providing a range of services to support publishers, authors, and organizations. With a history spanning several decades, Sheridan Publishing has built a reputation for its comprehensive solutions and expertise in the field. The company offers a variety of services that cater to the diverse needs of the publishing community. These services may include content development, editorial services, design and layout, printing and production, distribution, and digital solutions. Sheridan Publishing assists clients at various stages of the publishing process, from manuscript development to the finished product. Submission guidelines.
Our Daily Bread Publishing is a Christian publisher that specializes in producing inspirational and devotional materials. It was established in Grand Rapids, MI, in 1956 as a publishing arm and an extension of Our Daily Bread Ministries, a global organization dedicated to spreading the teachings of Jesus Christ through various mediums. The company creates resources that aim to enrich and deepen the spiritual lives of individuals. Their wide range of publications includes books, devotionals, Bible study materials, and other Christian books. These materials are designed to provide guidance, encouragement, and biblical insights to readers, helping them to grow in their faith and develop a closer relationship with God. Submission guidelines.
Gemini Media is an online platform and business news publication that focuses on providing valuable insights and up-to-date information about the local business community in Grand Rapids, Michigan. As part of the Crain Communications network, Gemini Media serves as a trusted producer of resource materials for entrepreneurs, professionals, and executives. The publisher offers a wide range of content, including news articles, in-depth features, interviews, and opinion pieces. The media covers various sectors such as finance, real estate, healthcare, self-help, manufacturing, technology, and general audience books, keeping readers informed about important developments, trends, and events shaping the local business scene. Submission guidelines.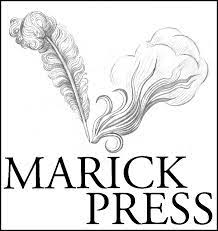 Marick Press is an independent publishing house specializing in poetry collections and literary works. It was founded in 2005 and is based at Grosse Pointe Park, Michigan. It is dedicated to promoting and showcasing the works of emerging and established poets. With a passion for the written word, Marick Press seeks to nurture and celebrate the art of poetry. They publish 6-8 titles annually in both hardcover and paperback covering a broad spectrum of topics that range from literary non-fiction, creative non-fiction, poem, fiction, and reprint of previously published titles. They carefully select manuscripts that exhibit exceptional literary quality, unique perspectives, and compelling voices. Marick Press releases poetry collections that explore a wide array of themes, styles, and poetic forms. From introspective and reflective verses to experimental and avant-garde poetry, their publications showcase the breadth and depth of poetic expression. They believe in the power of poems to inspire, provoke thought, and evoke emotions, and they strive to bring these transformative experiences to readers. Submission guidelines.
Nestled in the heart of Ann Arbor, less than two hours drive from Grand Rapids, MI, lies the University of Michigan Press. More than just a publishing house, it's an intellectual powerhouse connected to the esteemed University of Michigan. Since its inception, the press has been a driving force in the world of academia, diligently expanding the frontiers of knowledge and fostering thought-provoking discourse across an array of disciplines. The press staunchly supports BIPOC (Black, Indigenous, and People of Color) writers and intellectuals, and actively seeks to increase their participation in the growth of the state's publishing industry. They also have a strong presence in the world of digital publishing through their imprint, digitalculturebooks. As an academic publisher, the University of Michigan Press focuses on publishing scholarly books, journals, and digital resources that encompass a wide range of subjects. Their publications cover fields such as humanities, social sciences, natural sciences, arts, and more. The press works closely with authors, editors, and experts in respective fields to ensure the highest standards of academic rigor and integrity. Submission guidelines.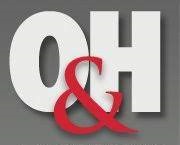 Olivia & Hill Press is an independent publishing house that operates through its website. Dedicated to providing educational resources for learners of foreign languages, the offers a range of language learning materials and textbooks. The company is located in Ann Arbor, MI, where they continuously develop textbooks, workbooks, grammar guides, vocabulary builders, and other study aids designed to facilitate effective language acquisition and proficiency development. Olivia & Hill Press places a strong emphasis on accuracy, authenticity, and cultural relevance in their language learning materials. They work with experienced authors, linguists, and language experts to ensure that their publications reflect the most up-to-date linguistic research and align with the cultural nuances of the target languages. Submission guidelines.
Wm. B. Eerdmans Publishing Co. commonly known as Eerdmans, is a reputable and long-standing book publisher specializing in religious and theological books. Established in 1911 in Grand Rapids, MI, the company has established itself as a significant player in the publishing industry, particularly in the realm of Christian books and academic resources. Eerdmans publishes a wide range of books that explore various aspects of Christianity, biblical studies, church history, spirituality, and ethics. Their catalog encompasses popular titles by renowned theologians, scholars, pastors, and religious thinkers from different traditions and perspectives. The company is committed to publishing intellectually rigorous, thought-provoking, and academically sound materials that contribute to the discourse and understanding of faith and spirituality. Submission guidelines.
Final Thoughts
Grand Rapids, MI, is a vibrant hub of book publishing. The dedication of these publishing companies to producing high-quality books, supporting authors, and engaging with readers is evident in their commitment to excellence, their focus on literary craftsmanship, and their contributions to the cultural fabric of the region. Through their efforts, they foster a love for reading, promote local talent, and contribute to the intellectual and artistic enrichment of the community. As readers, writers, and book enthusiasts, we have the privilege of engaging with the diverse offerings of these book publishing companies in Grand Rapids, MI. Whether it's discovering new voices, supporting local authors, or diving into literary works that capture our imagination, they offer a wealth of opportunities for literary exploration and growth.
Rafal Reyzer
Hey there, welcome to my blog! I'm a full-time blogger, educator, digital marketer, freelance writer, editor and content manager with 10+ years of experience. I started RafalReyzer.com to provide you with great tools and strategies you can use to achieve freedom from 9 to 5 through online creativity. My site is a one-stop-shop for freelance writers, bloggers, publishers, content enthusiasts who want to be independent, earn more money and create beautiful things. Feel free to
learn more about me here.