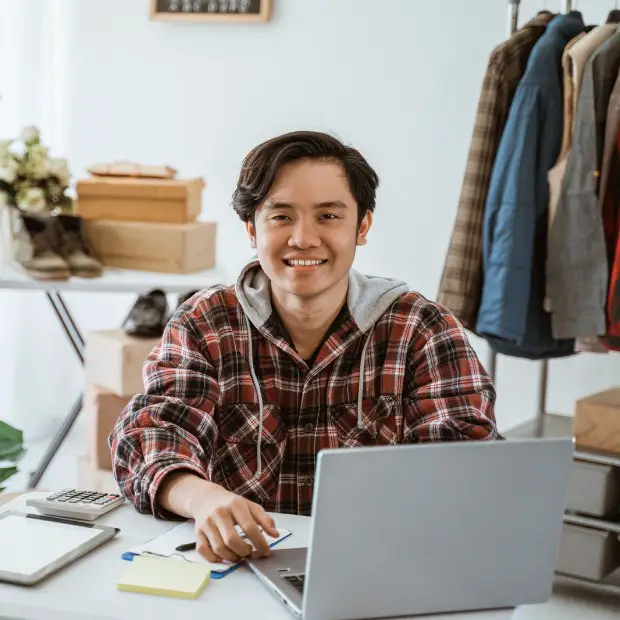 Have you ever wished to be the next e-commerce conqueror with a well-established online business? Are you enthusiastic about being an e-commerce entrepreneur but hesitant due to the complex considerations involved in the process?
Here's an encouraging fact: E-commerce sales for 2022 were around $5.717 trillion and are expected to reach more than $8 trillion by the end of 2026. Want to know about the top aspects to consider to kick start your e-commerce entrepreneurial journey? Read on to find out what it takes to set up a successful e-commerce venture.
What Does E-comms Entrepreneurship Require?
In today's digital era, many wish to have a well-established e-commerce venture, and emerging entrepreneurs need to learn and improvise in order to succeed in this competitive industry. Understanding the market and deploying effective strategies takes multiple technical skills and online platform knowledge.
E-commerce entrepreneurship is not as simple as it might seem to people who plan to enter this industry. As Harvard professionals highlight – it takes adaptability along with great resilience and hard work to survive in this industry while focusing on what the competition is offering as well as on emerging e-commerce trends and platforms. An e-commerce business requires a blending of creative and problem-solving skills to ensure optimal results.
Major Considerations For An E-commerce Entrepreneurial Venture
There are various components of an entrepreneurial e-commerce venture which are the essential considerations that all wannabe e-commerce entrepreneurs need to consider before starting their online businesses. These considerations can be fruitful for running a successful online venture in the e-commerce industry, enabling entrepreneurs to avoid simple mistakes.
1. Processing Setup
One of the major considerations for all entrepreneurs before starting an online venture is the production processing setup, which will be the foundation of the business. It's a challenging task for all wannabe entrepreneurs to have a smooth processing setup that ensures outstanding quality products and services that meet the needs of today's picky customers.
All rising entrepreneurs need to conduct thorough research before targeting a specific niche to ensure an optimized processing setup and stay ahead of the competition. It is a common myth that e-commerce businesses are online and do not require significant production processing. But nowadays, entrepreneurs can use advanced tools to improve the functioning of their online ventures, and make sure that the production line never stops and operates in a cost-efficient manner.
2. Data Collection & Analysis
Emerging entrepreneurs need to focus on proper data collection and analysis to study the latest trends, strategies, as well as consumer requirements to ensure they are incorporated into their businesses. Data collection includes listening to feedback from customers, focusing on the industry's best practices, and distinguishing your business to survive in the competitive landscape in the long term.
But why is all this so important? Data helps in the development of targeted marketing campaigns, optimizing the consumer experience, and exploring untapped opportunities in online marketplaces. Successful e-commerce ventures dedicate resources to data analysis to identify the aspects they need to focus on capturing more market share. If you truly aim for long-term growth, your primary focus should be adequate data collection and analysis. You can do it using business intelligence software, creating digital dashboards, and running weekly meetings during which you discuss the recent trends in the data you collect.
3. Improving Digital Visibility
Once you have identified a killer product that will disrupt the e-commerce marketplace, the next step is to improve the digital visibility of your online business. It involves espousing all aspects of digital marketing to ensure consumers know about your product, its features, value creation, and how it can contribute to a better lifestyle.
The art of digital marketing is a skill that holds immense importance for e-commerce entrepreneurs in this highly competitive age. Therefore, if you wish to have a strong online presence, digital marketing could be your best bet to achieve success. Usually, this involves building an email list, using social media channels, as well as building an organic presence in the search engines.
4. Targeting Customer's Pain Points
A critical consideration for all wannabe e-commerce entrepreneurs should be to target the customer pain points in order to address their needs better than anyone. The primary pain points of online customers include poor after-sales services, late delivery, limited payment options, delayed refunds & returns, and inconvenient website experiences.
Customer reviews have a strong effect on e-commerce businesses, and a greater level of satisfaction increases the chances of your website receiving positive reviews, which attracts a wider audience. Addressing the pain points through fantastic customer service could be the unique proposition for your consumer base.
5. Growing Your Team
If you want to avoid burnout and keep your e-commerce business in operation even while you're on vacation, invest ample time in creating a specialized team of e-commerce professionals. Every business needs to serve specific functions like marketing, production, fulfillment, finance, accounting, human resources, sales, and customer service.
You should map out these functions and make sure you have all the bases covered. Of course, at the beginning it's likely you will do most of these things by yourself, but you need to delegate these important functions to other people as soon as possible.
The Bottom Line
If you wish to unleash the growth potential of an ecommerce business, follow these tips to ensure desirable results. As all important things, it will take some time and effort (not to mention a tremendous amount of patience), but if you remain even keeled and adamant, you will see your dreams become a reality.
The most important thing is to stay focused on your main area of operations and monthly goals. It's so easy to get diverted by various shiny objects vying for your attention. Once you set a goal and create a plan for your e-commerce venture, resolve to see it through, no matter what.
Rafal Reyzer
Hey there, welcome to my blog! I'm a full-time blogger, educator, digital marketer, freelance writer, editor and content manager with 10+ years of experience. I started RafalReyzer.com to provide you with great tools and strategies you can use to achieve freedom from 9 to 5 through online creativity. My site is a one-stop-shop for freelance writers, bloggers, publishers, content enthusiasts who want to be independent, earn more money and create beautiful things. Feel free to
learn more about me here.