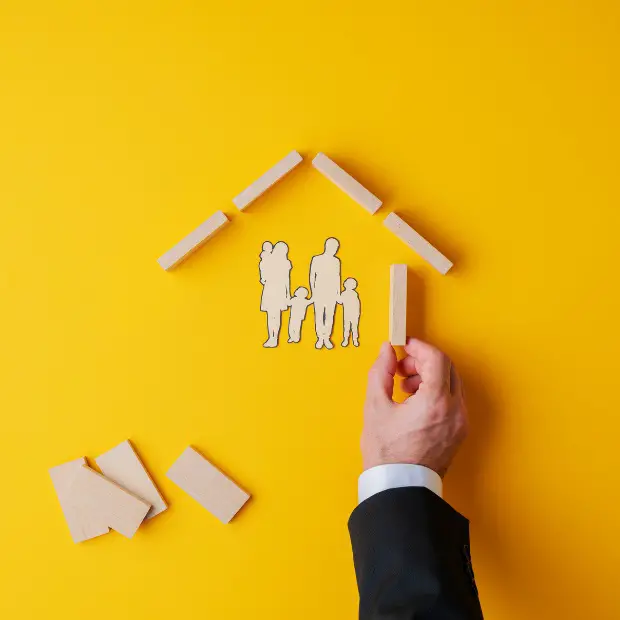 It can be quite difficult to navigate the complex world of insurance and make sure that you have the right coverage for your needs. Having an experienced insurance broker by your side can spell the difference between being protected and being left vulnerable.
With their expertise in evaluating coverage options and interpreting details of complex policies, brokers provide invaluable services that ensure you are getting precise coverage at a fair price. Many clients have recognized the value that brokers bring, so it's not surprising that the global insurance brokers market will grow to $105.3 bn in 2023.
In this article, we'll dive into the plentiful benefits of using an insurance broker for all your insurance needs.
If you are looking for insurance for your auto, home, life, or business, it is important to consider working with an insurance broker. This can help you make well-informed decisions to protect the things that matter most to you. Let's explore how these experts can help you in securing comprehensive coverage at competitive rates.
Benefits of hiring a reliable insurance broker when buying insurance policies:
1. Tailored Insurance Solutions
Everyone's insurance needs are unique, and navigating through all the policy options can be overwhelming with all the jargon and fine print. An insurance broker takes the time to understand lifestyle, potential risks, and budget, allowing them to present you with the best choices.
By analyzing multiple insurance options, they can find a plan that offers comprehensive coverage while remaining affordable to you.
For example, if you're looking for car insurance in Ottawa, CA, consulting experienced Ottawa car insurance brokers can save you time and effort. They can contact multiple insurance providers, compare policies, and identify the most affordable rates for your budget, potentially saving you hundreds or thousands of dollars over time.
By conducting a thorough assessment of your needs, they can help you get the best possible coverage without breaking the bank.
2. Price Transparency
A professional insurance broker understands the importance of clarity regarding policy costs. They will clearly state all costs upfront, without any hidden fees.
They will take time to explain all aspects of your policy, ensuring that there are no surprises down the line. Moreover, they will provide a comprehensive breakdown of all fees involved in your policy, leaving no room for hidden surprises in the fine print, thus giving you confidence and peace of mind in your decision.
Don't settle for an insurance provider who hides fees or provides vague explanations. Choose a broker who clearly understands what you're paying for and guarantees that no unpleasant surprises await you when you invest your hard-earned money in an insurance policy.
3. Claims Assistance
Making an insurance claim can be a stressful experience. However, having the proper assistance in making insurance claims can make all the difference. An insurance broker plays a crucial role in guiding and supporting you throughout the claims process.
They'll help you understand the policy documents, gather necessary documentation, and communicate with the insurance company on your behalf, ensuring a smooth, quick, and fair resolution. This level of expertise ensures that clients have a clear understanding of what they are entitled to under their insurance policies.
4. Continuous Care
An insurance broker's value extends far beyond the initial policy purchase. He or she will not only help ensure that you'll get the best policies for your needs, but also provide continuous customer care throughout the entire process.
Unlike buying insurance directly from a company, a broker acts as your advocate, continuously working on your behalf to find the most suitable coverage at the best possible price. They regularly review your policies to ensure they align with your evolving needs and recommend adjustments if necessary.
With their in-depth knowledge of the insurance market, they keep you up-to-date with any changes that may affect your coverage, such as new legislation or industry regulations.
5. Risk Assessment and Management
Any insurance broker worth his salt should excel at risk assessment and can identify potential gaps in your current coverage. They are trained to understand and explain to you your vulnerabilities and find solutions to manage and mitigate risks effectively.
Brokers normally stay updated on industry trends, regulatory changes, and new insurance products. They can leverage this knowledge to guide you in making decisions that align with current market conditions, thus shielding you from potential financial risks.
6. Time and Effort Savings
Shopping for insurance can be time-consuming and overwhelming, especially when comparing multiple policies and understanding their nuances.
An insurance broker handles the research and legwork for you, saving you precious time and effort. Their direct access to multiple insurance companies allows them to offer you a diverse selection of policies, ensuring you have more choices to find the best coverage for your unique situation.
Final Words
Hiring an insurance broker brings a host of benefits to individuals and businesses alike. Their expertise and industry knowledge help you find the best coverage options tailored to your specific needs.
With access to various insurers and their ability to negotiate competitive rates, insurance brokers prove to be invaluable partners in navigating the insurance landscape and securing the best offer, as well as peace of mind.
Rafal Reyzer
Hey there, welcome to my blog! I'm a full-time blogger, educator, digital marketer, freelance writer, editor and content manager with 10+ years of experience. I started RafalReyzer.com to provide you with great tools and strategies you can use to achieve freedom from 9 to 5 through online creativity. My site is a one-stop-shop for freelance writers, bloggers, publishers, content enthusiasts who want to be independent, earn more money and create beautiful things. Feel free to
learn more about me here.