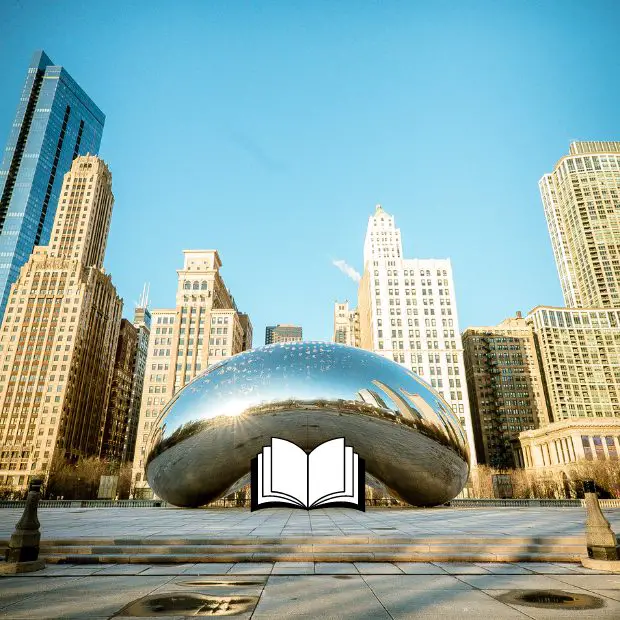 Are you looking for the most notable publishers in Chicago? You're in the exact right spot.
It took me many hours to find and detail each book publishing company, and I hope you'll like the result. The list is fully updated and comes with links to submission guidelines. Now dive in, explore each of these organizations, and make sure to support local publishers!
Here's a list of the top publishing companies in Chicago: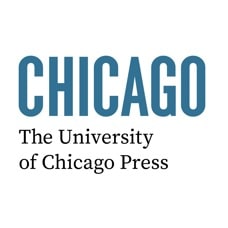 The University of Chicago Press, rooted in the city's academic heritage since 1890, is the top scholarly press in the city. Beyond its notable book titles, like "The Chicago Manual of Style" and "The Structure of Scientific Revolutions," the Press boasts a prolific Journals Division, which pioneered many firsts in academic publishing. With its Chicago Distribution Services, it extends its reach, providing a platform for scholars, professionals, and other not-for-profit entities to bring their works to a global audience. Submission guidelines.

The University of Illinois Press was established in 1918 and has a rich history of academic publishing, showcasing the intellectual depth of the university. Over the decades, under the visionary leadership of figures like Harrison E. Cunningham and Wilbur Schramm, the Press emerged as a vanguard in fields ranging from mass communications to psychology and anthropology. Notable publications like "The Mathematical Theory of Communication" and "Black Hawk: An Autobiography" have demonstrated their dedication to producing enduring classics. Submission guidelines.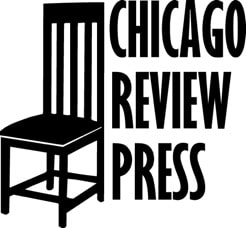 Chicago Review Press (CRP), established in 1973, is an independent publisher celebrated for its commitment to titles of enduring importance (including forgotten modern classics). CRP prioritizes inclusivity and diversity, and staunchly opposes all forms of prejudice. With a dynamic repertoire of over 1,000 titles, CRP continues to thrive, releasing approximately 50 fresh titles each year across its multiple imprints: Chicago Review Press, Lawrence Hill Books, Amberjack Publishing, Council Oak Books, Parenting Press, Zephyr Press, Chicago Review Press Childrens, Academy Chicago Publishers, Interlude Press, Duet Books, and more. CRP is also recognized for acquiring 100 notable backlist titles from Fulcrum in 2021. Serving a global readership, all of CRP's publications are seamlessly distributed by the Independent Publishers Group.

Founded in 2001 and named in homage to the 1886 Haymarket Martyrs, Haymarket Books is dedicated to publishing quality books that fuel the fight for social and economic justice. The company has contributed over 900 titles to the progressive landscape. Notably independent, Haymarket challenges the conventional, risk-averse ethos of corporate book publishing companies. The publisher boasts a roster of influential writers, including Angela Y. Davis, Arundhati Roy, Naomi Klein, Noam Chomsky, and many others, and is the trade publisher of the respected Historical Materialism Book Series. Beyond publishing, Haymarket spearheads community initiatives like the Haymarket House in Chicago, and the Haymarket Books Live event series and podcast. Submission guidelines.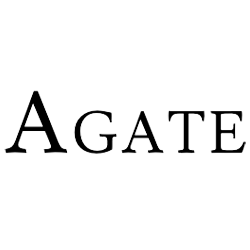 Founded in Evanston (a 30-minute drive from the center of Chicago), Agate Publishing is a privately owned publisher that focuses on a range of genres. Their imprints include Agate B2, concentrating on business-interest nonfiction to enhance workplace experience; Agate Bolden; Agate Digital; Agate Midway, emphasizing nonfiction by Midwestern authors or on Midwestern themes; and Agate Surrey, dedicated to food, cooking, and nutrition-related nonfiction. Agate titles are distributed by Publishers Group West (PGW), a traditional publisher, ensuring a wide reach across the reading community. For submissions, the publisher exclusively accepts email inquiries, with specific interests in food, business, and Midwestern nonfiction. Submission guidelines.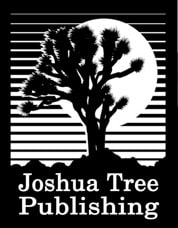 Joshua Tree Publishing has a long-standing history in the media and publishing industry, with its roots tracing back to 1985. Over more than three decades, the company has expertly assisted authors throughout the intricate process of book publishing. This includes steps ranging from initial manuscript preparation to editing, cover design, formatting, and eventual printing. Beyond the publishing process, Joshua Tree is also dedicated to the post-publishing phase, offering authors guidance on book promotion through access to specialized media lists, information on direct sales outlets, and designing and hosting websites for authors. The company also embraces the digital transformation of the industry, making its books available in popular e-book formats such as Kindle, iBooks, and ePub. Submission guidelines.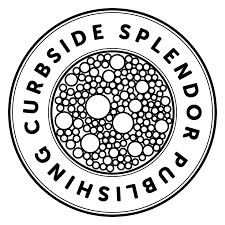 Curbside Splendor began its journey as a punk rock band in the early 90s, which didn't gain traction. Reborn as an independent press in 2009, they publish a blend of fiction, non-fiction, and poetry from distinctive voices that merge conventional styles and explore popular culture. In 2016, they expanded by opening Curbside Books & Records in Chicago's South Loop, the Midwest's first bookstore dedicated to indie titles. Through their various ventures, including an annual novella contest and hosting literary events, they aim to redefine the Midwestern publishing tradition. Their dedication and innovation have been recognized by notable outlets such as Bustle and CHICAGO magazine. Submission guidelines.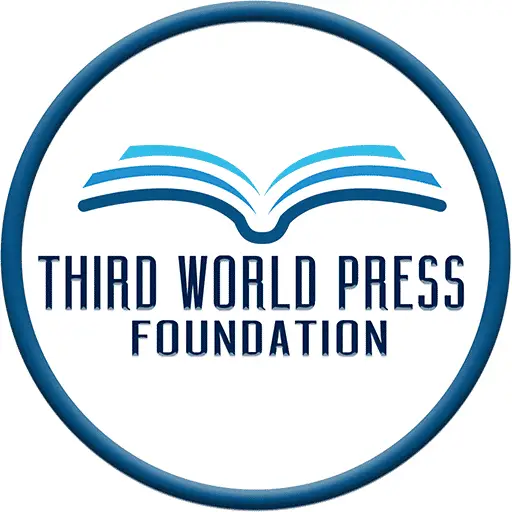 Founded in 1967 by Haki R. Madhubuti, the Third World Press Foundation is the nation's oldest independent publisher of Black thought and literature. Originating from Madhubuti's basement in Chicago with a mere $400 and a used mimeograph machine, the foundation quickly became a leading publishing company for African-American literature. Beyond publishing books, the foundation birthed many educational institutions in Chicago. Today, located in a comprehensive facility, it continues its dedication to publishing culturally and politically resonant works across genres. Submission guidelines.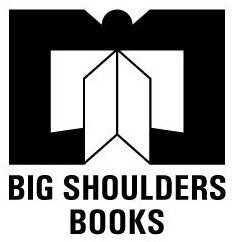 Big Shoulders Books, associated with DePaul University, is a unique publishing initiative dedicated to producing and distributing works that deeply connect with the Chicago community. Committed to amplifying the voices of Chicagoans often left unheard, the press offers its books free of charge, aiming to spark meaningful discussions about injustice and inequality in the city. Their endeavors are made possible through the generous support of the William and Irene Beck Charitable Trust, with additional contributions from institutions like the Steppenwolf Theatre Company, The Richard H. Driehaus Foundation, and various departments within DePaul. Submission guidelines (N/A).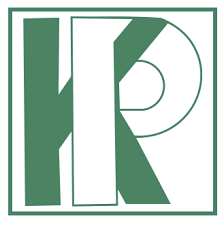 Kazi Publications, is North America's oldest Islamic publisher and distributor, with a vast range of titles that delve into 1500 years of Islamic history, covering diverse areas from Quranic studies to art and science. Their reputable Great Books of the Islamic World Series aims to educate the youth about their cultural heritage. Beyond books, which include works by esteemed authors like Seyyed Hossein Nasr and Laleh Bakhtiar, their store offers Islamic artifacts like prayer rugs and beads. Garnering international attention, their publications have been featured in major media outlets including the New York Times and BBC, with Bakhtiar's translation of the Sublime Quran notably receiving widespread acclaim. Submission guidelines.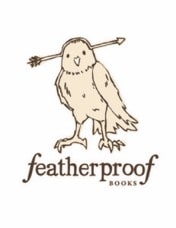 Featherproof Books is a distinctive publishing house known for its blend of strange and beautiful fiction, experimental nonfiction, and an array of post-, trans-, and inter-genre tragicomedies. Spearheaded by Jason Sommer, the Publisher and Editor-in-Chief, with support from Co-founder Zach Dodson, the company offers an eclectic mix of titles. Despite its small-scale operations, Featherproof has carved out a niche in the literary world with its commitment to originality. Distributing through Publishers Group West, Featherproof emphasizes the quality of content between book covers, ensuring each piece is crafted with care and dedication. Submission guidelines.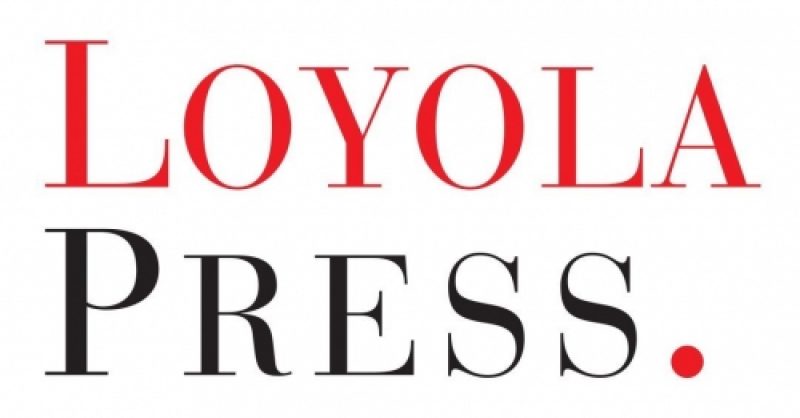 Loyola Press, established in 1912 by Father William P. Lyons SJ, is a non-profit Catholic publishing ministry associated with the Midwest Province of the Society of Jesus. Originally starting with a university newspaper, the press expanded its repertoire to publish textbooks and a range of resources that have served over 40 million individuals, helping them grow academically, personally, and spiritually. They've earned notable recognition, including two New York Times Bestsellers, and have a rich legacy of Ignatian Spirituality, emphasizing faith, dedication, and excellence in all their endeavors. Submission guidelines.
The American Bar Association (ABA) was founded in 1878 with a commitment to establishing legal and ethical foundations for the U.S. Today, the ABA remains dedicated to its mission of defending liberty and pursuing justice. As a membership organization, it emphasizes promoting high-quality legal education, ensuring competence and ethical conduct in the legal profession, eliminating bias, enhancing diversity, and advancing the rule of law both domestically and globally. With its roots in shaping the legal landscape, the ABA has played pivotal roles in initiatives such as law school accreditation, the creation of the Legal Services Corporation, and the promotion of the rule of law internationally. Submission guidelines.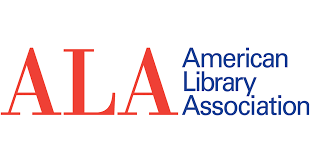 The American Library Association (ALA), established on October 6, 1876, stands as the world's oldest and largest library association dedicated to literary studies. Based in Chicago, ALA is dedicated to the development, promotion, and improvement of public libraries, information services, and the librarianship profession. ALA's strategic directions are framed around advocacy, information policy, professional and leadership development, and equity, diversity, and inclusion, with an overarching aim to bring about transformative change in libraries. Submission guidelines.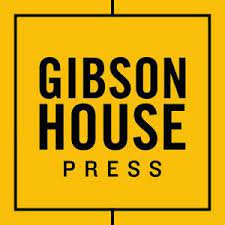 Gibson House Press is a traditional publishing house dedicated to bringing literary fiction to curious and discerning readers, with emphasis on novels penned by working musicians or those with a musical inclination. They prioritize works from voices often underrepresented in the literary world and accept submissions of adult literary fiction across all genres. Distributed by Publishers Group West, their books are available at various retailers and libraries. Writers are encouraged to submit full-length novels accompanied by a short bio and a synopsis. Submission guidelines.

For over six decades, Tyndale House has been dedicated to publishing Bibles in both English and Spanish and a diverse range of self-help books to bolster Christian faith. Founded in 1962 by Ken Taylor as a platform for his book, "Living Letters", the organization soon blossomed, thanks in part to an early collaboration with the Billy Graham Evangelistic Association. Today, Tyndale is one the world's premier independently owned Christian publishers, with its vision not only encompassing publishing but also global transformation. Submission guidelines.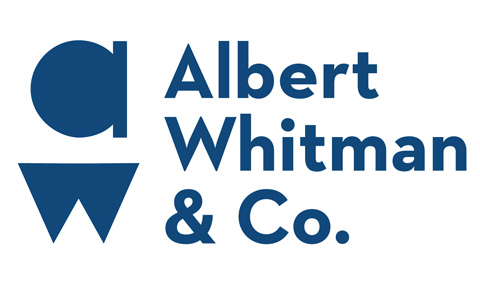 Albert Whitman & Company, an independent publishing company founded in 1919, has been dedicated to producing award-winning children's books that entertain, educate, and empower young readers. With a deep-rooted history spanning over a century, their mission is to treat readers with respect and care, aiding in their intellectual and emotional growth. Emphasizing values such as respect, inclusion, ethical decision-making, and collaboration, they have continued to evolve and make an impact in the literary industry. Submission guidelines.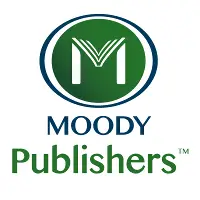 Moody Publishers, a nonprofit Christian publishing house established in 1894 by D. L. Moody, has maintained its mission of providing affordable and accessible Christian fiction and nonfiction to readers worldwide for over 125 years. Situated in Chicago, IL, Moody Publishers has distributed more than 300 million books encompassing a wide range of topics, from Bible commentary to personal and relational growth. Proceeds from their publications support the Moody Bible Institute of Chicago, dedicated to equipping students for Christian ministry. Submission guidelines.
Cozy Cat Press specializes in crafting engaging cozy mystery novels for adults, with an additional appeal to teens due to their puzzle-like plots and quirky characters. Founded by Patricia Rockwell, who is also a prolific cozy mystery author herself, the press offers two distinct series: the Pamela Barnes acoustic mysteries centered around a psychology professor using sound knowledge to solve murders, and the Essie Cobb senior sleuth mysteries featuring a spirited 90-year-old amateur detective. The dedicated team at Cozy Cat Press collaborates to nurture authors' manuscripts and bring out their fullest potential. Beyond books, the press also supports Pets For the Elderly, donating portions of receipts to provide pets to senior citizens in need. Submission guidelines.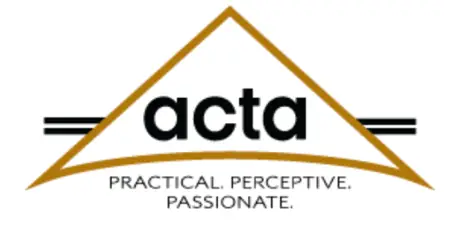 ACTA Publications, established in 1957, began as a publisher of religious education and spiritual development resources. Since then, its scope has expanded to include subjects like sports, social justice, caregiving, grief, novels, and high-quality children's books. With a commitment to all readers, ACTA publishes 8-10 new titles annually alongside a backlist of over 400 books and CDs. Their offerings are non-academic and designed for the average reader, often given as thoughtful gifts for various life situations. The company prides itself on delivering quality content, design, editing, and printing at reasonable prices, ensuring that each work published is honest, insightful, and engaging without being offensive. Submission guidelines.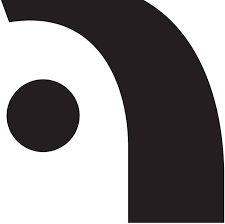 Amika Press, established in 2000, is an independent publisher based in Northfield (around 20 miles from the center of Chicago), with a strong belief in nurturing new authors and their stories. Offering professional editing and design services, Amika Press specializes in paperback and ebook publication, supporting various authors in refining their manuscripts and creating engaging book designs. With a unique business model, they provide authors with a more favorable royalty arrangement than traditional publishers, fostering a collaborative environment that empowers writers to share their experiences and perspectives through well-crafted books. Submission guidelines (N/A).
The Art Institute of Chicago, established in 1879, is a dynamic institution that houses an exceptional collection of artworks spanning various cultures, times, and identities. Centered on the vision of artists and makers, the institute fosters an inclusive understanding of human creativity and engages in the continual reinterpretation of art within its historical context. Dedicated to inspiring an equitable society, the institute values diverse perspectives and commits to confronting biases, advancing racial justice, and acknowledging the cultural traditions of Native Americans. Submission guidelines (N/A).
23. Arktoi Books (an imprint of Red Hen Press)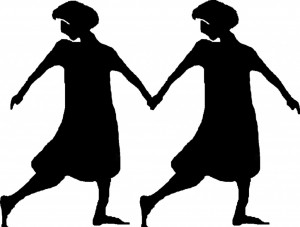 Arktoi Books, an imprint of Red Hen Press, is dedicated to amplifying the voices of lesbian writers by publishing exceptional literary fiction and poetry. Established in 2006 by Eloise Klein Healy, the imprint's mission is to provide lesbian authors with a platform for meaningful dialogue through published works. Open to submissions from both emerging and established writers, Arktoi Books releases a minimum of one book annually so feel free to send them your query letter. The imprint's name, inspired by the "arktoi" or "bears," harks back to young girls in the service of Artemis, reflecting its commitment to fostering literary exploration and expression. Submission guidelines.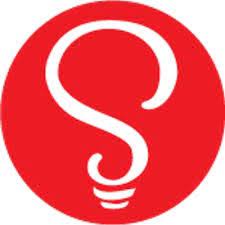 Sourcebooks is an independent, women-led publisher with a mission to enrich lives through books that ignite transformation. With a fervor for storytelling, Sourcebooks is dedicated to connecting authors and readers through innovative publishing services, fostering author voices, and embracing change. Over 35 years, Sourcebooks has evolved with the industry, utilizing data-driven insights and economic research to cater to readers' needs, launching new imprints, and supporting women's advocacy. Submission guidelines.

Kidsbooks Publishing is a children's book publisher crafting educational and entertaining books that captivate and enchant children of all ages. Their mission revolves around instilling a lifelong love for reading and learning by creating interactive parent-child experiences and building cherished memories. These books are distributed to various retailers, libraries, schools, and specialty markets, including well-known outlets like Costco, Barnes & Noble, and Amazon. While they're not directly selling books to individual customers, their focus on creating meaningful reading experiences resonates through their products and interactions. Submission guidelines.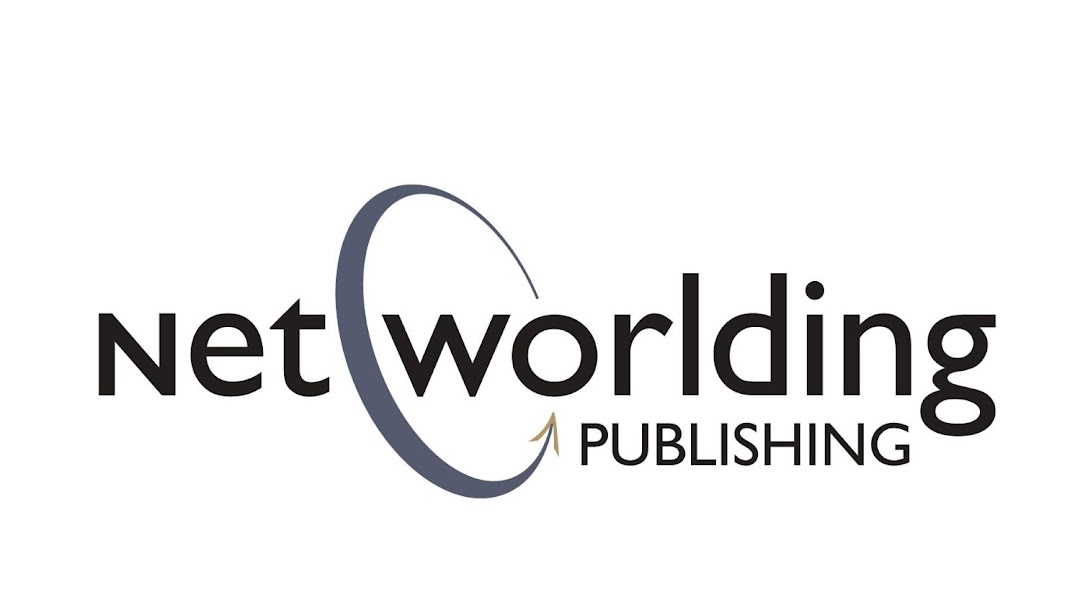 Networlding is a transformative platform built upon the bestselling book of the same name co-authored by Melissa G. Wilson and Jocelyn Carter-Miller, CMO of Motorola. The book's success led to over 5,000 industry leaders adopting its networking approach, fostering not just opportunities but "transformational opportunities." With over 20 years of experience, Melissa has guided more than 160 authors through successful book creation. Submission guidelines.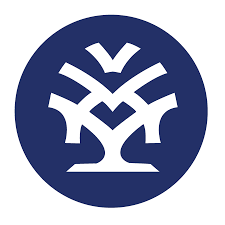 Phoenix Tree Publishing, a subsidiary of Beijing Language and Culture University Press (BLCUP), was established in 2011 as the North American extension of BLCUP. As the pioneer of its kind outside the Chinese-speaking world, Phoenix Tree Publishing is a leading publisher in providing educational resources. Over 1,000 schools and universities across North America have adopted their products, supported by collaborations with 26 distribution channels including Amazon, Barnes & Noble, and Ingram. Specializing in Chinese language learning materials and cultural products, Phoenix Tree offers textbooks, guided reading materials, and more. Submission guidelines (N/A).

InterVarsity Press (IVP), a prominent Christian book publisher established in 1947, is dedicated to crafting thoughtful Christian literature that enriches lives and engages with culture. Serving pastors, ministry leaders, professors, and Christian readers, IVP's diverse authors contribute to conversations that deepen faith, shape worldviews, and foster a team spirit. From its roots in InterVarsity Christian Fellowship, IVP has grown to become a respected publisher with a commitment to timeless truths and ecological stewardship. Submission guidelines.

Established in 2017, Fort Raphael Publishing Company is a Chicago-based audiobook production house specializing in creating and distributing audiobook projects. They offer a roster of narrators, music, and sound effects to enhance audiobook productions. Whether you have a novel, non-fiction, or how-to book, Fort Raphael's team of professional audiobook narrators, producers, and technicians can bring your project to life. Submission guidelines.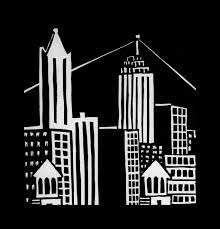 CityFiles Press is a dedicated independent publishing company committed to producing impactful projects that resonate emotionally and artistically. The company has crafted twenty-five books, each earning critical acclaim. Their passion encompasses every facet of the publishing journey, from authorship and design to production, promotion, and distribution. Collaborating with partners, they extend their creativity to exhibits, films, and music scores. Submission guidelines.
Conclusion
Within Chicago, there's an array of remarkable publishing companies that foster the city's literary growth. From established institutions focusing on classical studies or socialist issues to newer players shaping the modern publishing scene, Chicago's publishing ecosystem reflects a city deeply rooted in literary traditions while embracing contemporary ideas.
I hope that by reading this article, you gained a better understanding of the literary vibe in the city. Now it's time to take action and submit your work to one of these publishers.
Rafal Reyzer
Hey there, welcome to my blog! I'm a full-time blogger, educator, digital marketer, freelance writer, editor and content manager with 10+ years of experience. I started RafalReyzer.com to provide you with great tools and strategies you can use to achieve freedom from 9 to 5 through online creativity. My site is a one-stop-shop for freelance writers, bloggers, publishers, content enthusiasts who want to be independent, earn more money and create beautiful things. Feel free to
learn more about me here.