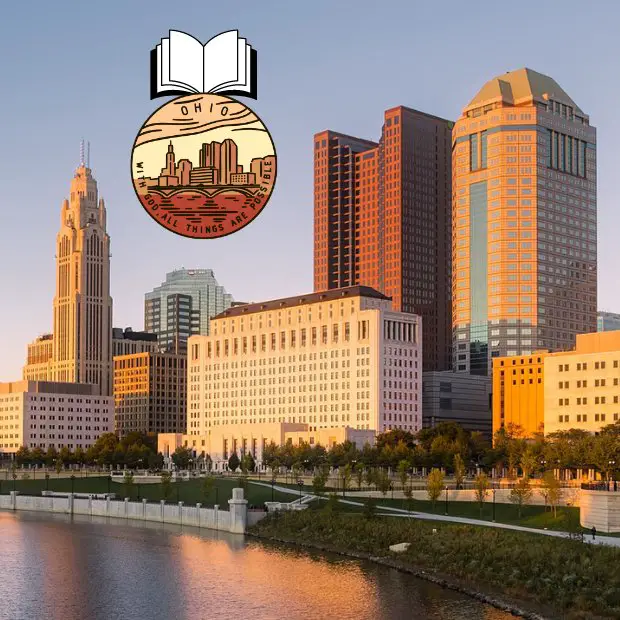 Ohio, often referred to as the "Birthplace of Aviation", has a rich literary history and a thriving publishing industry.
It is home to numerous esteemed book publishers that contribute to the literary landscape of the state and the country. In fact, Ohio is one of the states with the highest number of American University presses. In this article, we will explore some of the best Ohio publishers, highlighting their unique offerings and contributions to the world of literature.
Here are some of the top publishing companies in Ohio, USA

The Ohio State University Press is the publishing arm of The Ohio State University in Columbus, OH. This academic press is recognized for its scholarly rigor, critical analyses, and innovative publications, playing a pivotal role in advancing education across various disciplines. Their catalog spans a wide range of nonfiction titles in various subjects, including history, literature, philosophy, cultural studies, narrative theories, gender and sexuality studies, and various sciences. You can submit a manuscript to them or their imprints, Trillium (regional literature) and Mad Creek (creative works). Submission Guidelines.

The Kent State University Press is run by an editorial board composed of Kent faculty scholars, ensuring that each book that comes out of the press is highly researched, peer-reviewed, and of the topmost quality. They publish around 35 titles and 2 journals every year. As the publishing arm of a prestigious university, Kent State University Press helps advance and disseminate knowledge in various disciplines. It includes regional history, cultural studies humanities, literature, and Civil War history since 3 of the top Union Generals of the era are Ohio natives, namely Ulysses Grant, Phillip Sheridan, and William Sherman. Submission Guidelines.

Ohio University Press is the largest scholarly press in Ohio, churning out an average of 50 titles annually. It is affiliated with Ohio University in Athens, OH, and has a rich history of publishing scholarly works that advance exceptional education in various disciplines. Ohio University Press publishes high-quality trade and academic books that span a wide range of subjects, including history, anthropology, political science, literature, regional studies, and cultural studies. They are also publishing fiction such as mystery thrillers, as well as narrative non-fiction, poetry, short story collections, memoirs, and journals. Submission Guidelines.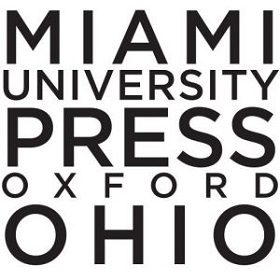 Miami University Press is a distinguished academic press affiliated with Miami University, located in Oxford, Ohio. Known for its commitment to scholarly excellence, the press publishes works of exceptional quality across a wide range of disciplines. They produce 2-3 new titles yearly and conduct annual literary contests judged by an editorial board composed of faculty members. They publish novellas, short story collections, poetry and poetry-in-translation, short fiction, and books about the university's history in print and digital formats. Submission Guidelines.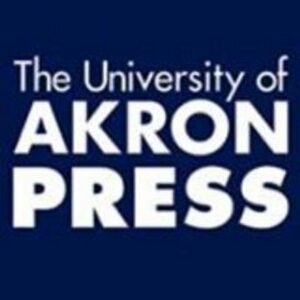 The University of Akron Press is a distinguished academic press affiliated with The University of Akron. Known for its commitment to scholarly publication, the press produces books that contribute to the intellectual discourse in various academic disciplines. The University of Akron Press regularly holds poetry contests where the annual winners get cash prizes and have their books published. They produce various series annually to support writers in various genres such as contemporary poetics, investigative journalism, and commentaries about Ohio politics and government, history, and culture. Submission Guidelines.

Cincinnati Book Publishing is a distinguished book publisher based in Cincinnati, OH, that promotes local authors and works with a strong connection to the city. They specialize in designing and producing commemorative books for corporations and other organizations that are celebrating milestones or corporate occasions. Cincinnati Book Publishing offers a range of services that include ghostwriting, editing, design, marketing, and distribution, as well as ensuring that each book receives the attention it deserves. The company also publishes children's books, biographies, memoirs, and tribute books such as Gathering Places of Greater Cincinnati by Erschell and Painter. Submission Guidelines.

Orange Frazer Press provides all the services of a traditional publisher but also offers custom publishing to local, regional, and international clients. They have been in the business for over three decades now and are currently headquartered in Wilmington, OH. Orange Frazer Press has gained recognition for its diverse and engaging publications that include fiction and non-fiction titles, as well as poetry and children's literature. They can help you research, write, edit, print, warehouse, and distribute, whether it's your first book or already has a string of bestsellers in your name. Submission Guidelines.

Oberlin College Press is a non-profit literary press that aims to give American and international poets a platform to get their voices heard by a wider audience. It is an affiliate of Oberlin College based in Oberlin, OH. Oberlin College Press has a particular focus on poetry and translations and is staffed by volunteers and students, most of whom are poets themselves. They also publish a quarterly magazine called Field: Contemporary Poetry and Poetics. Submission Guidelines.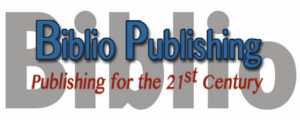 Biblio Publishing is an independent publisher in Grandview Heights, OH, that provides innovative book and ebook publishing services. It includes assistance in the editorial, design and digitization, production marketing, and distribution process. Biblio Publishing embraces both fiction and non-fiction works across various genres, fostering a diverse catalog of captivating and informative titles. They empower authors by offering personalized attention and a wealth of publishing resources. Submission Guidelines.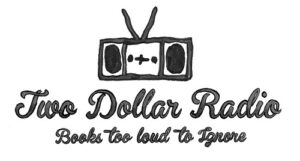 Two Dollar Radio is a family-run book publishing company that gained recognition for its commitment to supporting emerging and innovative literary voices. They are also actively involved in film production and hosting literary events in Columbus, Ohio. Two Dollar Radio offers a platform for writers who challenge conventions and push the boundaries of literature. They publish a diverse range of fiction, creative non-fiction, and essays, covering a wide range of topics that include cult classics, family dramas, coming-of-age, feminism, biography, addiction, and many others. Submission Guidelines.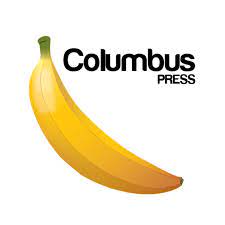 Columbus Press is a dynamic independent publisher in Zanesville, OH, that produces outstanding works of literary fiction and narrative nonfiction. The press is dedicated to publishing captivating and engaging works that entertain, inspire, and resonate with readers. They have helped turn many writers into published authors and covered diverse types of literature in the process. It includes novels, memoirs, inspirational books, trade guides, self-help books, and many others. Submission Guidelines.

Braughler Books is a hybrid book publisher in Springboro, OH, giving authors the customary support traditional publishing houses provide, while having total creative control that self-publishers enjoy. Braughler Books produces books in print (hardcover or paperback), ebook, and audiobook formats Braughler Books ensures that every piece that comes out of their press is a high-quality product, whether they are memoirs, business books, novels, or nonfiction titles. If you're interested in working with them, I suggest that you check out their list of services to find the one that fits your needs. Submission Guidelines: NA.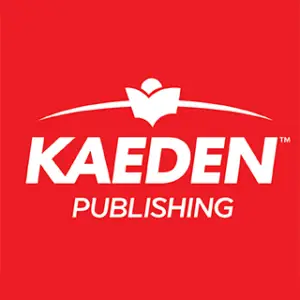 Kaeden Books is an innovative publisher that caters to the young minds of today. It is based in Westlake, OH, just a few miles away from Rocky River, OH. They specialize in producing engaging K-4 classroom and homeschool reading materials in print and ebook format. From beautifully illustrated picture books that ignite imagination to interactive books that promote literacy skills, their diverse collection appeals to a wide range of interests and abilities. It includes science, social studies, and other subjects in English and Spanish language. They don't accept any unsolicited manuscript submissions at the moment, but you can email them at contentdev@kaeden.com if you are interested in submitting content.

Coventry House Publishing is a book publisher in Dublin, OH that nurtures and promotes literary excellence. Established in 2012, they already published around 70 books to date written by 25 different authors. Their books are sold in over 50 countries. Their expert team of editors, designers, and marketers collaborate closely with authors. CHP's catalog boasts a wide range of books in various fields of knowledge, including business & economics, education & social science, history & academic texts, entertainment & lifestyle, and sports & recreation. Submission Guidelines.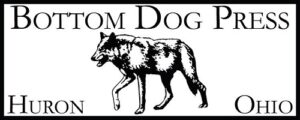 Bottom Dog Press is an independent book publishing company in Huron, OH, that is dedicated to unearthing raw, authentic voices in contemporary literature. They've been championing literary works of Appalachian and working-class authors for almost four decades now. Bottom Dog Press has been a beacon for emerging and marginalized writers, offering a platform to express their unique perspectives. They publish diverse book genres, including memoirs, poetry & literature in translation, anthologies, and books that celebrate the poetry scene of Cleveland. Submission Guidelines.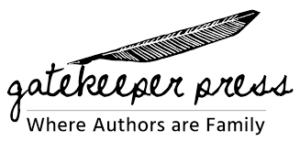 Gatekeeper Press is a forward-thinking self-publishing company in Columbus, OH, that empowers authors to bring their literary dreams to life. They provide a comprehensive suite of services, including editing, cover design, distribution, and marketing, all tailored to meet the unique needs of each author. Whether you are writing a science fiction, romance, horror novel, or whatever other genre you are interested in, they can help you create and share your work with the public or a select group of readers. Gatekeeper Press is in the business of guiding authors through the entire publishing process. Submission Guidelines: NA, refer to the list of services page on their website instead.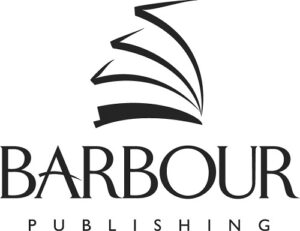 Barbour Publishing is a trusted and established name in Christian book publishing. With a rich history dating back to 1981, Barbour Publishing has been a beacon of faith-based literature, publishing over 200 titles every year that are sold globally. They publish a wide range of genres, including fiction, non-fiction, devotionals, and children's books, all with a focus on promoting Christian values and biblical teachings. Their 70,000-square-foot facility is located in Uhrichsville, OH. Submission Guidelines.

Gray & Company Publishers celebrates the vibrant stories and rich heritage of Cleveland and Ohio. Since its inception, the company has been a champion of local writers and regional narratives, offering a platform for voices often overlooked by mainstream publishing. They have a soft spot for authors doing research and writing about their beloved Cleveland, its people, travel destinations, sports teams, history, art, entertainment industry, true crime stories, popular culture, and trivia. The company ensures that each book is a testament to literary excellence and cultural significance. Submission Guidelines.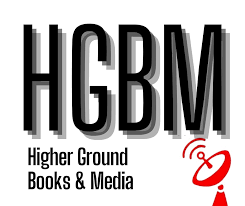 Higher Ground Books & Media is an indie publisher in Springfield, OH, specializing in motivational, educational, inspirational, and transformative books. It has an imprint called Bulletproof Books, which focuses on literature about patriotism, liberty, and the indomitable American spirit. HGBM curates a collection of books that explore the Christian faith, love for God and country, personal growth, spirituality, wellness, American values and ideals, and self-improvement. Their publications encompass a range of genres, including motivational books, memoirs, spiritual guides, and Christian ministry resources. Submission Guidelines.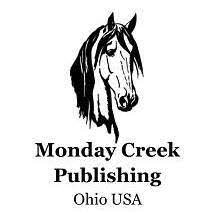 Monday Creek Publishing is a dynamic book publisher in Buchtel, OH, just at the foothills of the Appalachian Mountains. They offer publication, book review, editorial, and marketing & media promotion services to help authors ensure the success of their published works. Their diverse catalog spans genres, including historical fiction, biography, memoirs, journals, children's literature, poetry & prose, and books about horses. MCP works closely with authors to bring each story and idea to life. Submission Guidelines: NA, course your inquiry through their contact page.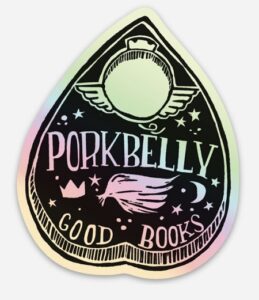 Porkbelly Press is an indie micro press in Cincinnati, OH, that champions the art of the small, the intimate, and the unconventional. They publish hardbound and softcover chapbooks and micro-collections that challenge traditional norms using only the finest papers and traditional bookbinding methods. Their carefully curated catalog encompasses a wide array of genres, including poetry, flash fiction, and hybrid forms, embracing diverse voices and experimental styles. They also publish themed anthologies and a couple of magazines, Sugar Water and Love Me, Love My Belly. Submission Guidelines.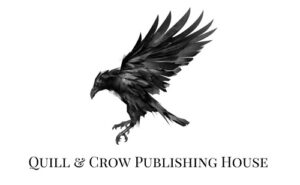 Quill & Crow Publishing House is a niche publisher in Brecksville, OH, specializing in horror, dark fantasy, paranormal, and gothic fiction. With a profound appreciation for the written word, Quill & Crow offers a platform for both emerging and established authors across various genres. If you are fascinated by reading and writing macabre tales that feature haunted places, paranormal occurrences, supernatural characters, dark art, and other nightmarish themes, Quill & Crow is the publisher for you. They embrace new narratives and perspectives with bony arms and clawed hands. Submission Guidelines.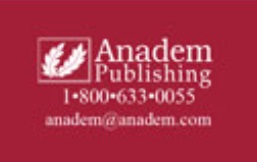 Anadem Publishing, Inc. of Columbus, OH, is a trusted provider of comprehensive information in healthcare, law, and business. They have a deep understanding of the intricate nuances of the said fields and have published resources to meet the evolving needs of professionals. Their offerings include authoritative books, insightful research journals, and up-to-date reference materials, all of which are meticulously crafted. They also purvey highly informative and peer-reviewed books in the fields of optometry, family medicine, and emergency medicine. Submission Guidelines: NA, course your inquiries through their contact page.

Highlights International is a renowned children's book and magazine publisher nestled in Columbus, OH. With a rich legacy spanning over seven decades, they are committed to igniting the love for reading in young minds. Their collection encompasses captivating tales, interactive puzzles, and educational content that nurtures both imagination and knowledge. From picture books for toddlers to engrossing novels for young adults, the company crafts literature that sparks curiosity and fosters a lifelong passion for storytelling. Submission Guidelines: NA, you can send them a message using their website's contact page.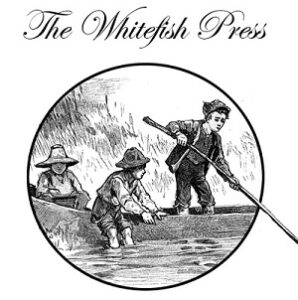 Whitefish Press is an esteemed publisher of books about fishing and other related subjects. It is based in Cincinnati, OH, where they work to preserve and celebrate the rich heritage of outdoor-themed literature. Their diverse catalog includes an array of genres, from gripping memoirs and engaging instructional guides to captivating stories of exploration and conservation. They take pride in selecting works that resonate with professional and hobby fishermen, or anyone interested in garnering new experiences and deeper connections with nature. Submission Guidelines.
Final Thoughts
Ohio is home to a vibrant and diverse publishing industry, with numerous book publishing companies contributing to the literary world. From academic presses to independent publishers, these companies exemplify the creativity, diversity, and dedication of Ohio's literary community. Whether you are a full-time or part-time writer looking to publish your manuscript, or an editor seeking employment in the state, these publishing companies in Ohio can help create an opportunity in the publishing world. They can help bring your novel, short story collection, memoir, poetry, or other literary gems to your target readers.
Rafal Reyzer
Hey there, welcome to my blog! I'm a full-time blogger, educator, digital marketer, freelance writer, editor and content manager with 10+ years of experience. I started RafalReyzer.com to provide you with great tools and strategies you can use to achieve freedom from 9 to 5 through online creativity. My site is a one-stop-shop for freelance writers, bloggers, publishers, content enthusiasts who want to be independent, earn more money and create beautiful things. Feel free to
learn more about me here.