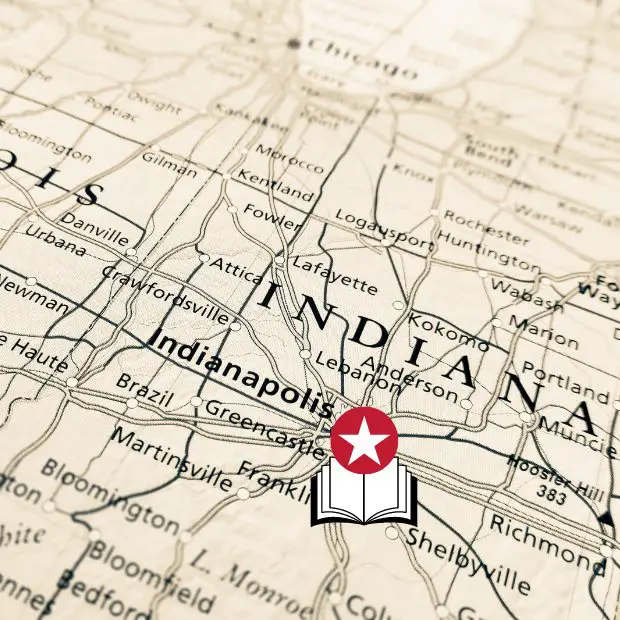 Indianapolis is more than just the famed "Crossroads of America" and a center of automotive glory, it's a thriving hub of culture and literature, a city where words matter and stories find fertile soil to grow.
Ensconced in the heart of the American Midwest, this bustling capital city of Indiana is home to the Kurt Vonnegut Museum and Library, honoring one of its most acclaimed sons and serving as a true inspiration for the city's vibrant community of readers, writers, and thinkers. Each publisher here has a unique tale to tell, just as they've helped countless authors tell theirs. Let's turn the page and delve deeper into the world of book publishing right here in Indianapolis and some of its neighboring cities.
Here are the top book publishing companies in Indianapolis, IN: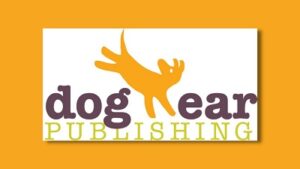 Dog Ear Publishing is a notable name in the Indianapolis literary scene. Known for its support of independent authors, Dog Ear was started by experienced professionals from the traditional publishing world. They offer a complete suite of self-publishing services, allowing authors to have a hands-on approach from manuscript development to marketing. Their catalog is as diverse as the authors they support, covering a broad range of genres and subject areas. Notable titles include "The Emergence of One American Nation" by Donald J. Fraser, and "Finding My Way: A Journey Along the Rim of the Grand Canyon" by Lynn Wiese Sneyd. Dog Ear's commitment to providing a supportive environment for self-publishing authors has made it an empowering presence in the publishing industry. Submission guidelines.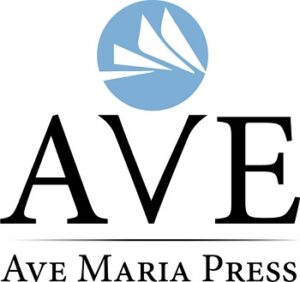 Ave Maria Press, though not based in Indianapolis but in nearby Notre Dame, Indiana, has made significant contributions to the literary world, particularly in the realm of Catholic and Christian publishing. Established in 1865 by Father Edward Sorin, the founder of the University of Notre Dame, Ave Maria Press is recognized as a pioneer in Catholic publishing. Known for their devotion to spiritual and religious enrichment, Ave Maria Press offers a diverse array of books that cater to a wide spiritual audience. They've published notable works such as "Walking with Mary" by Edward Sri, which takes readers on a spiritual journey through the life of the Virgin Mary. Also noteworthy is "Seven Last Words" by James Martin, a deeply insightful exploration of Jesus' final words. Ave Maria's commitment to providing spiritual literature has made it a cornerstone in religious publishing. Submission guidelines.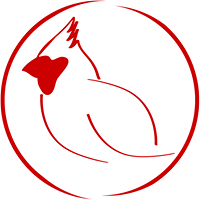 Cardinal Publishers Group, a company located in the heart of Indianapolis, serves as a full-service national book distributor. Since 2000, The company has been providing small and mid-size publishers with sales, warehousing, and fulfillment services, allowing these publishers to focus on what they do best – creating great books. Cardinal carries a diverse array of titles, with an emphasis on non-fiction, covering subjects like travel, health & fitness, sports, and many others. A notable example is "The Complete Guide to Sports Injuries" by Dr. Christopher M. Norris, a comprehensive resource for healthcare professionals and anyone seeking to understand and prevent sports-related injuries. With their dedication to making book distribution seamless for publishers, CPG plays an invaluable role in the broader publishing ecosystem. Submission guidelines.

Blue River Press is a dynamic Indianapolis-based publisher, well-known for its focus on the areas of sports, health, and fitness. Founded in 2004, it operates as an imprint of Cardinal Publishers Group, leveraging Cardinal's extensive distribution network to reach a wide readership. Over the years, Blue River Press has produced many popular and informative titles. For instance, they published "Tom Coughlin: Power, Principles, and Leadership," a biographical exploration of the esteemed NFL coach. Their dedicated emphasis on high-quality, insightful non-fiction has allowed them to carve out a significant niche within the publishing landscape online. Submission guidelines.
The Bloomington-based Indiana University Press is just an hour's drive from Indianapolis. It has been making substantial contributions to scholarly publishing since its establishment in 1950. Known for its focus on academic and cultural publications, it is a vital part of Indiana University and contributes to the university's mission of widespread research and knowledge. They publish books and journals that cover a broad range of fields, from African studies to philosophy, from music to history. They've published esteemed works such as "The Complete Dinosaur" edited by M.K. Brett-Surman, Thomas R. Holtz Jr., and James O. Farlow, a comprehensive resource on dinosaur science. With a strong dedication to academic rigor and a wide variety of scholarly fields, Indiana University Press stands as a beacon of intellectual exploration. Submission guidelines.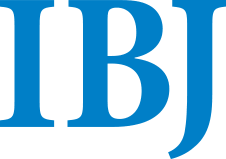 IBJ Book Publishing is an offshoot of the Indianapolis Business Journal. It mainly caters to the publishing needs of various businesses and organizations in and around the city. Their strength lies in their custom publishing services, which create opportunities for companies to tell their unique stories through high-quality, professionally designed books. Their portfolio reflects the diverse range of businesses they serve, from corporate histories to employee manuals, and even personalized children's and young adult's books. The tailor-made approach that IBJ Book Publishing offers has positioned them as a go-to resource for organizations looking to create their literature, helping to broaden the literary landscape of Indianapolis. Submission guidelines.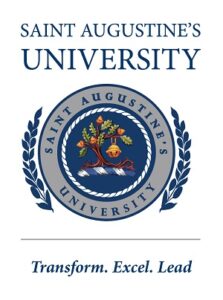 St. Augustine's Press, while based in South Bend, Indiana, is another noteworthy contributor to the state's literary scene. Established in 1998, the press is known for its distinctive focus on scholarly works that uphold the tradition of Christian and classical thought. Their publications largely revolve around philosophy, literature, political theory, and history, with an emphasis on translating and republishing classics often overlooked by other publishers. A good example of their work is the re-publication of "Leisure: The Basis of Culture" by Josef Pieper, a profound philosophical exploration of the concept of leisure. St. Augustine's Press continues to offer readers a chance to delve into classic and traditional scholarship, making it a truly unique presence in the publishing world. Submission guidelines.
Indiana Historical Society Press, based in downtown Indianapolis, plays a crucial role in preserving and promoting the rich history of Indiana. As part of the Indiana Historical Society, the press serves as a conduit for historical narratives, memoirs, and educational resources that highlight the state's diverse heritage. They publish a variety of books and periodicals, notably "Hoosiers and the American Story," a text that integrates Indiana history into the broader narrative of American history. Another notable publication is the "Indiana Magazine of History," a quarterly journal that delves into the intricacies of Indiana's past. The Indiana Historical Society Press is truly a treasure trove for those interested in exploring the historical tapestry of Indiana. Submission guidelines.

Pressgang, an imprint of Butler University located in Indianapolis, was founded in 2011 and quickly made its mark in the literary world. Pressgang's focus is on contemporary fiction, nonfiction, and memoirs, with a special emphasis on unique and interesting narrative voices. They're known for publishing works that are experimental and challenging, such as "The Guild of Saint Cooper" by Shya Scanlon, an innovative novel that blends post-apocalyptic fiction with elements of cultural critique. Through its commitment to pushing literary boundaries, Pressgang has positioned itself as a forward-thinking presence in the Indianapolis publishing scene. Submission guidelines (N/A).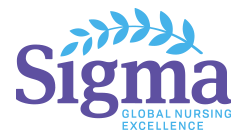 Books by Sigma is the publishing arm of the Sigma Theta Tau International Honor Society of Nursing. It is one of the leading providers of books and reference materials for registered nurses and nursing students. Located in Indianapolis, Sigma and its subsidiaries help enhance the health of people worldwide by advancing nursing scholarship, technology, and leadership by providing education to healthcare professionals. Sigma's publications mainly focus on promoting nursing excellence, covering a broad spectrum of issues in nursing education, practice, and research. Their highly-respected "Journal of Nursing Scholarship" and "Worldviews on Evidence-Based Nursing" are influential in the field, delivering cutting-edge research and thought leadership. Submission guidelines.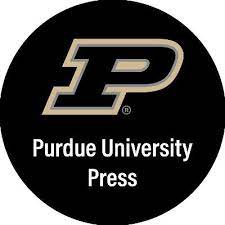 Purdue University Press, based in Lafayette, Indiana, is a well-respected academic publisher associated with Purdue University. Since its establishment in 1960, it has been playing an integral role in the university's mission to disseminate knowledge and information to a wider audience. Purdue University Press publishes around 25 books a year and numerous journals in a variety of fields, including business, technology, health, veterinary sciences, education, and many others. A notable title is "Spacewalker: My Journey in Space and Faith as NASA's Record-Setting Frequent Flyer" by Jerry L. Ross, a fascinating exploration of the author's experiences in space. In alignment with the academic excellence of Purdue University, the press is committed to publishing works of enduring scholarly and cultural value. Submission guidelines.
Final Thoughts
In the dynamic world of book publishers, Indianapolis and greater Indiana are homes to a rich tapestry of voices. As leading providers of print and ebooks, these publishing companies in Indianapolis and its neighboring cities help those with stories to share through writing reach a wide audience. Their catalogs boast a diverse spectrum of genres, from thought-provoking fiction to rigorous academic works. In this thriving landscape, Indianapolis stands as a testament to the power of the written word, engaging minds, and inspiring imaginations.
Rafal Reyzer
Hey there, welcome to my blog! I'm a full-time blogger, educator, digital marketer, freelance writer, editor and content manager with 10+ years of experience. I started RafalReyzer.com to provide you with great tools and strategies you can use to achieve freedom from 9 to 5 through online creativity. My site is a one-stop-shop for freelance writers, bloggers, publishers, content enthusiasts who want to be independent, earn more money and create beautiful things. Feel free to
learn more about me here.