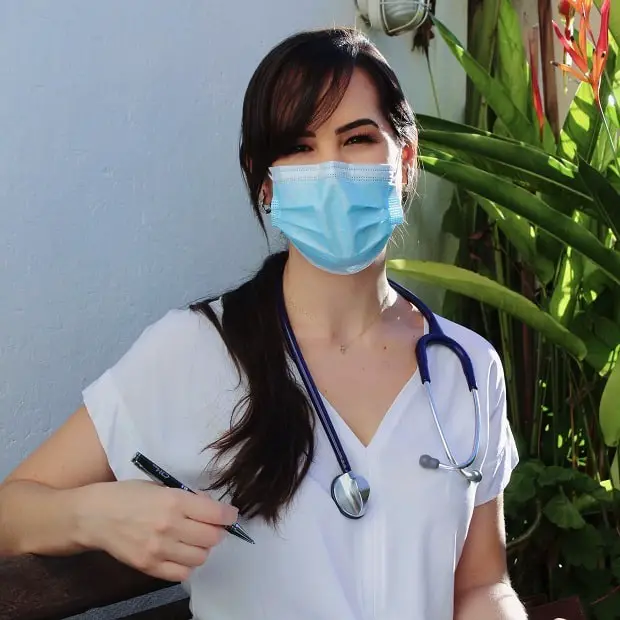 Are you a nursing professional with an interest in educating readers on medical and healthcare topics?
If yes, you could consider becoming a nurse freelance writer.
Given the rise in nursing and healthcare demand, nurse writing is a career option you can consider without a second thought.
On average, nurse writers earn between $18.5K to $128.5K a year!
I may have introduced the term "nurse freelance writer" to some of you, while others may have already heard about it.
In this article, I will tell you how you can become one.
What Does a Nurse Freelance Writer Do?
By using their communication skills, nurse freelance writers create various types of content. These include creating copies for websites, online magazines, blogs, social media content, etc.
Regularly, a nurse freelance writer must:
Write topics with the safety and well-being of patients in mind.
Use their own or a colleague's professional experience to develop informational content.
Communicate accurately and convincingly in writing.
Follow client/employer's instructions for the subject, tone, and content.
Proofread and edit as required.
Interview subjects for writing explicit content.
Provide detailed article sources.
Meet deadlines and focus on quick turnaround.
Occasionally consult or guide clients on the portrayal of nurses in movies, television, or books.
Now that you are clear about the expectations of a nurse freelance writer's role, I'll tell you how you can become one in 5 simple steps.
5 Steps on Becoming a Nurse Freelance Writer:
1. Work on your qualifications
a. Earn a nursing degree
Get a BSc degree in nursing. A diploma in nursing may not be a non-negotiable requirement but it opens you more job opportunities and higher potential earnings.
Getting into a nursing program requires you to submit various applications. That would include academic transcripts, essays, and letters of recommendation, among others.
b. Get a license
For you to become a registered nurse, you must pass the NCLEX-RN or National Council Licensure Examination for Registered Nurses.
The National Council of State Boards of Nursing conducts two exams. This is to test the competence level of Registered Nurses (RN) and Licensed Practical Nurses (LPN)/Licensed Vocational Nurses (LVN). You can learn more about the exam here.
c. Gain experience
Writing about the subject becomes easier if you have hands-on experience in the field. Therefore, if you're thinking about becoming a freelance nurse writer, I recommend you practice as a registered nurse first. It will give you a better perspective on real-life medical situations.
Some areas you could gain experience in are mental health and emergency. You could also try more specialized fields such as gerontology, pediatrics, oncology, etc.
d. Aim for a medical writing certification
Earning this certification isn't a mandate, but I suggest you become Medical Writer Certified (MWC®) professional. The Medical Writing Certification Commission gives this credential in collaboration with the American Medical Writers Association. It will help you in your career as a nurse freelance writer. Some of the eligibility criteria include:
Have a bachelor's or advanced degree in any subject
Two years of work experience (paid) in the medical communication field
2. Establish realistic goals and expectations
When you freelance, you'd be self-employed and have the freedom to choose your career path and what contracts to accept.
With nurse freelance writing, determine what you want to get out of it.
Ask yourself:
Do I want an increased income?
Do I need to pay off my student loan immediately?
Am I doing it out of passion?
Then, pen down your expectations in terms of nurse freelance writing:
Is it meant for you?
What are the costs related to freelancing and can I afford them?
Do I have the time to dedicate to freelancing?
If the workflow is less, can I manage with my current savings?
Am I self-motivated and disciplined?
Is this the right time to freelance?
Only when you have definitive answers to the above questions, should you think of beginning your journey as a nurse freelance writer.
3. Have a plan ready
a. Create a business plan
Once you've figured out your passion, move to create a successful business plan. Many freelancers do this to keep things organized and set measurable goals for their efforts. As an example, you could refer to the U.S. Small Business Administration site.
To stay away from any roadblocks, read and research potential tax and financial implications. You could also consider hiring a certified public accountant.
They can help you choose the business type. This includes Sole proprietorship, Limited Liability Company, S Corporation, and Partnership.
b. Pick your niche
As a freelancer for nurse writing, you are open to choosing across specialties. Focus on a niche that will help you build a more trusted brand and show your expertise in that field.
For example, you could choose to write:
Journal articles
Regulatory writing
Health journalism
CME
Content market writing, etc.
c. Market yourself
To earn potential clients, it's important to have a brilliant portfolio. Market your brand (nurse writing) through a website, blog, newsletter publishing, social media advertising, etc.
I highly recommend starting your own website, as it's one of the best marketing tools to promote self-brands. Posting online content will enable end-users and potential clients to see your work.
You should also sign up for freelance platforms such as Freelancer, Upwork, Fiverr, etc. to get work. Remember to link your website with each profile you have in those job portals.
4. Manage your finances and time
Nothing comes for free, and it applies to your freelance services, too.
Set up correct rates for client projects and do not fall for "low quality" clients. By that, I mean, clients who pay ridiculously low rates for heavy-worded articles or those with unverified payment records.
Set up a proper billing system for payment collection and create invoices to help you keep track of your receivables. This would also help for tax filing purposes. Here's a tip: use the free invoice template by Google Sheets!
When it comes to freelancing, time management is essential. If you do not have a daily routine, you're likely to get burnout in no time.
As a mandate, set up a time you would dedicate to freelancing. Indulge in self-care and have space for your personal needs and family obligations.
5. Ensure you have a proper work environment
For your creative juices to flow smoothly, you need space, peace, and a proper work setup.
A quiet space to work in with minimal distractions and proper furniture is ideal. This helps you become more productive and stoke your creative thinking.
Lease a room or opt for co-working spaces if working from home isn't an option for you.
Final Thoughts
A medical writer who uses his or her nursing profession's experience to write healthcare-based topics is a nurse writer.
If you cannot go full-time yet as a nurse freelance writer, do it as a side hustle first and work at your own pace. The important thing is to get started on this journey.
I hope these steps will help kick-start your career as a nurse freelance writer. Have I missed anything? Drop in your comments below.
Rafal Reyzer
Hey there, welcome to my blog! I'm a full-time blogger, educator, digital marketer, freelance writer, editor and content manager with 10+ years of experience. I started RafalReyzer.com to provide you with great tools and strategies you can use to achieve freedom from 9 to 5 through online creativity. My site is a one-stop-shop for freelance writers, bloggers, publishers, content enthusiasts who want to be independent, earn more money and create beautiful things. Feel free to
learn more about me here.