Looking for that perfect blend of form and function in a lamp for your home office?
Those long nights of writing, designing, or coding demand more than just good lighting. Modern lamps aren't just about illumination anymore:
They can juice up your phone, either wirelessly or via USB.
Tailor the warmth or coolness of the light to suit your mood.
Shift between different modes and colors to match your vibe.
So why settle for ordinary? Dive into this curated list of top-notch lamps that aren't just about lighting up your workspace but elevating it. Your home office deserves the best, after all!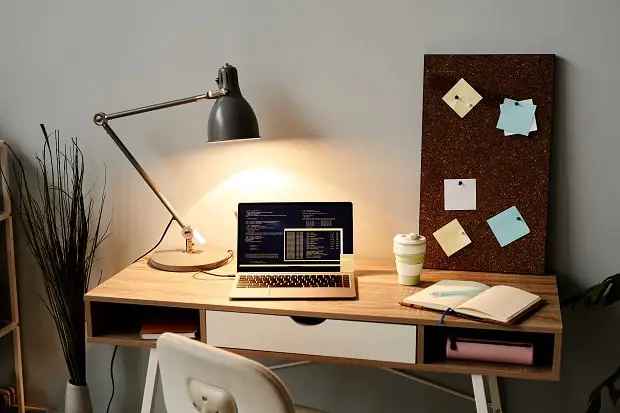 The 10 Best Lamps for Working at Home:
People primarily use lamps for desk jobs. However, you can use them for other activities too, like arts and crafts, for instance. They also help elevate your décor. With these things in mind, let's check the best lamps that money can buy:
This study lamp from White Crown comes with an adjustable neck, allowing you to always find the most favorable beam angle. The lamp is touch sensor-enabled and has a 7-inch mini cable for charging. You can adjust the light according to the ten levels of brightness and five lighting modes that come with it. It has a USB charging port for your smartphone and other electronic devices. The auto-off timer makes it great for reading at night. It could turn off by itself when you dozed off. It's a great complement to your home office setup.
LED lamps are good for your eyes' long-term health. This one comes with LED bulbs that produce bright yet soothing light, making it one of the best lamps for working at home. The lamp comes with seven brightness levels and five modes of lighting. You can adjust the color temperature and brightness using the touch sensor control. It is equipped with both a USB charging port and a wireless charging pad for your mobile phone and other electronic gadgets. It has a metal body and an adjustable neck for changing the beam angle.
This glare-free lamp comes from a reputable brand to ensure its quality. You can choose from cool, neutral, and warm lighting options. It is one of the best budget desk lamps on the market. It has a wireless charging pad and USB port that enables you to charge two electronic devices a mobile phone and a Kindle Fire simultaneously. This lamp is very energy efficient and uses only 6-watt of power and it comes with a one-year warranty. It has an LCD screen with a clock, calendar, and temperature display. The adjustable slim neck ensures you can position the light according to your preference.
If you want a lamp with a minimalistic design but very functional, this desk lamp is for you. It is battery-operated and comes with a rechargeable battery unit, so you can take it anywhere, even on camping trips. It has a touch-sensitive control for changing the brightness level. A quite powerful lamp, it produces 250 lumens of light at five watts of power. The body is made of plastic, and it has a gooseneck frame for easy focus adjustment. The lamp is rechargeable, saves energy, and lasts a long time.
This modern desk lamp has everything you can ask for. The lamp features a lightweight yet durable aluminum body with a movable arm to adjust the lighting angle. It offers soothing, flicker-free light that lasts up to 50,000 hours. The compact design features a button-switch control and comes with ten eye-caring lighting options. It is foldable and can be clamped securely on the edge of standard desks. The light matches the natural light of the sun at 4000k kelvin. This lamp is ideal for reading, office work lighting, and sleeping. The portable size of the lamp makes it easy to carry.
This trusted brand presents another great option for a working and reading lamp. It simulates the luminance of natural lighting and gives off eye-friendly brightness. It has 5 lighting modes and 5 levels of brightness you can choose from. With its high-grade materials like stainless steel and ABS plastic, it is unmatched for its price. It is fitted with energy-efficient LED lamps that are rated to last up to 40,000 hours. The lamp also has an auto-off timer and a USB port for charging your mobile phone, tablet, or other gadgets.
This lamp may look small, but it packs a lot of features. One of its most striking features to me is its base. It's like a power strip with 1250W total output. It has two outlets and a USB port, so you can plug in small appliances or chargers for your laptop, mobile phone, tablet with a stylus, or other devices. It is dimmable with 3 distinct options to control the brightness level and the lighting modes. It also has a 60-minute timer, so you don't have to worry about dozing off while reading in bed. This mini lamp's body is made of polycarbonate and can be folded to save space in your storage. The supplier also offers a 90-day money-back guarantee on top of the 24-month warranty.
Do you want to set up a study lamp for your kids but worry about the bright light that might hurt their eyes? Justice has brought a portable lamp that emits a soft light using 60 full-spectra LED beads. The light has a 160° bottom axis and a 225° flexible arm. It has 5 lighting modes that range from warm to cool white, as well as 10 brightness levels that you can select using a touch control system. That's 50 lighting options! This model also comes with a USB charging port and a wireless charging pad wherein you can charge your mobile phone just by placing it on top.
This super bright LED lamp offers one of the widest light beams at 18 inches long. It has a metal gooseneck frame and is equipped with 96 LED beads that can generate close to a thousand lumens by using just 18 watts of power. It has 3 lighting modes (warm, natural, and cool white) and has 6 levels of brightness. Despite its lengthy lamp head, this lamp is an absolute space saver as it will only take around 2 square inches of your tabletop. All you have to do is clamp this lamp on the edge of your desk, and voila! The clamp is silicon-padded so it will not scratch your desk's finish a bit. Artists, architects, and students would appreciate this lamp. It makes working, studying, and reading easy on the eyes.
Fugetek is a trusted brand in electrical appliances, and this lamp offers nothing less. The design of the lamp is very modern and minimalist. It is lightweight yet sturdy, with a black powder-coated aluminum frame that folds into two. It boasts of using a patented recessed LED design that makes it more retina-friendly. Its LED beads are long-lasting and have a dimming function with 5 levels of brightness to choose from. The lamp's base doubles as a charging station two ways – through a wireless charging pad and a USB port. You can use the lamp and charge two electronic devices at the same time. This makes a great desk accessory for any office.
Conclusion
All lamps mentioned above offer excellent value for money and unique useful features. Some of them are suited for various tasks, while others are also children-friendly. One of their common qualities is providing robust, long-lasting light that's also energy efficient. So, when you consider the best lamp for working at home, any of these models fit the bill. It's just a matter of filling in your requirements and preferences and a willingness to invest in your remote office.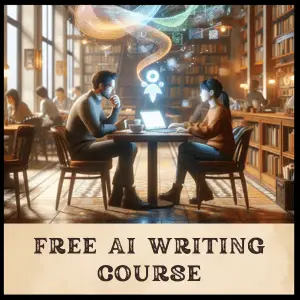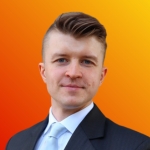 Rafal Reyzer
Hey there, welcome to my blog! I'm a full-time blogger, educator, digital marketer, freelance writer, editor, and content manager with 10+ years of experience. I started RafalReyzer.com to provide you with great tools and strategies you can use to become a proficient writer and achieve freedom through online creativity. My site is a one-stop shop for freelance writers, bloggers, publishers, and content enthusiasts who want to be independent, earn more money, and create beautiful things. Dive into my journey here, and don't miss out on my free 60-minute AI writing online course.