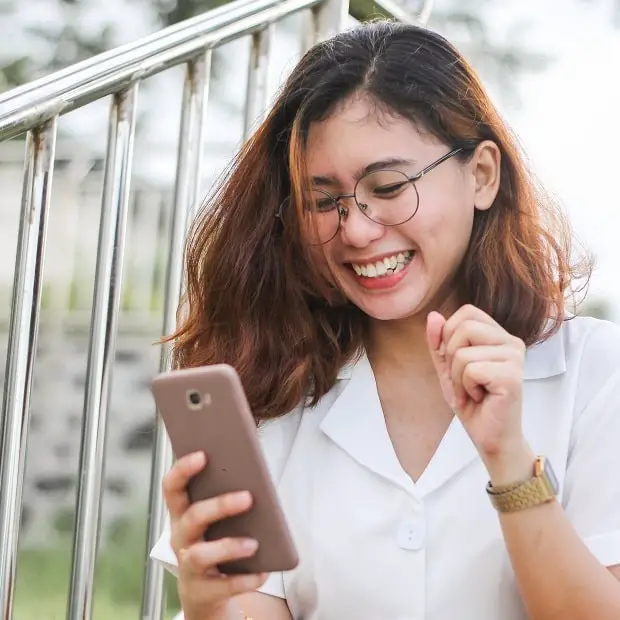 A mobile phone is a source of entertainment, an educational tool, a multimedia creator, and a link to the global marketplace.
It's also pretty good at making you money – if you know how to use it and what to look for!
In this article, I will tell you about the best jobs that allow you to work from home using only your mobile phone.
10 Jobs That Allows You to Work from Home Using a Mobile Phone
1. Online Tutor
When COVID-19 hits, schooling transitioned into an online mode more rapidly. This led to the sudden boom in online tutoring businesses.
Teachers, students, and even their parents shifted to devices such as computers, laptops, smartphones, tablets, and interactive whiteboards to collaborate and learn.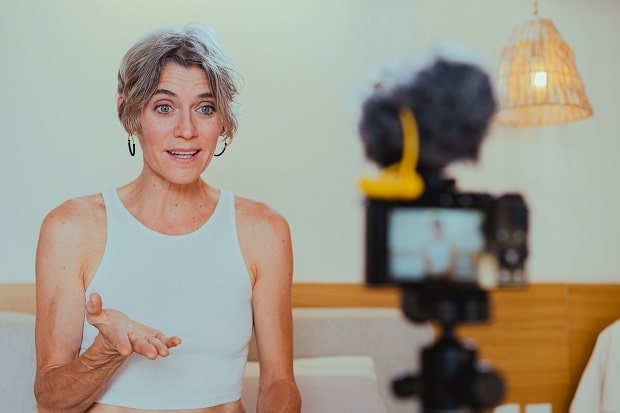 If you have the qualifications and passion for teaching, one job you can do at home using a mobile phone is online tutoring. You can sign up with Wyzant, an app that can help you set up a small online tutoring business.
Simply create a profile for potential students and their parents to look you up and see what you offer. Next, fix your hourly rates, and make a lesson plan and teaching schedule. You also need to make a system for tracking each student's progress and reporting.
You also need to have a billing and collection system to ensure you'll get paid for your tutoring services.
2. Rideshare Driver
Thanks to ridesharing apps, you can now use your car for picking up and dropping off passengers for a fee.
More and more people now opt for ride-sharing apps over taxi cabs. Not only it is more convenient, but safer too for both the driver and the passenger, as all transactions are recorded digitally.
It is also an eco-friendly way to travel as part-time drivers can choose passengers that are going in the same direction as he is. Like, when he's on his way to his day job or going home.
Ridesharing is so in demand right now. If you have a car, a valid driver's license, and of course, an internet-enabled mobile phone, you can sign up as a rideshare driver on Uber or Lyft.
Full-time rideshare drivers take home an average of $36,525 per year. Not bad, eh?
So, "Be your own boss–drive with Uber."
3. Food Delivery Service Driver
If shuttling people from place to place doesn't interest you or is not convenient for you, you have another option for earning with your vehicle and mobile phone.
I'm talking about being a food delivery service driver. While it works similarly to Uber or Lyft, here you do not have to taxi people. Instead, you will complete takeout orders.
You can sign up with the DoorDash Driver app. How often and where you work will decide how much you can earn here.
As per ZipRecruiter, you can make $17.58/hr. on an average, i.e., up to $36K annually, even as a student.
4. App Tester
If you are spending most of your day glued to your phone, switching from one app to the other, why not make money out of it?
Yes, you heard that right. You could earn by testing a few new apps on your smartphone.
Becoming an app tester is a legit job, and you can earn a handsome amount of money. App developers need constructive feedback when new apps are in their pre-launch phase.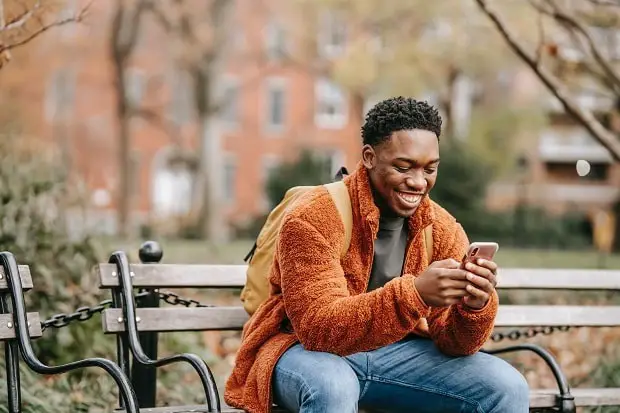 Here, you consult with the developers regarding the user experience and pinpoint the glitches. This helps them fine-tune the software, and in return, they pay you. This is one job that even wheelchair-bound individuals can fill up.
AppNana is a platform where you can get a gig as a smartphone app tester. In return, you get gift cards, free software, credits, and other rewards.
5. Babysitter
If you love children and do not mind looking after them while their parents are away, you could become a babysitter!
Where does your smartphone come in? There is an app called Bambino that helps connect parents with babysitters that live nearby.
With the app, you will receive babysitting requests and connect with parents directly. To start, you will only need a babysitting recommendation from a parent. They could be a past employer or a friend you did babysitting for.
When you receive a request, you'll get information such as the date, time, number of kids to babysit and their ages, and other details.
Once you accept the offer and complete the task, you can earn through direct deposit or Venmo for payment.
6. Instagram Influencer
With Instagram users growing rapidly, more people consume online content.
Product endorsement is no longer an exclusive domain of celebrities. We now see common folks like you, and I gain thousands or even millions of social media followers just by regularly posting content they are passionate about. For example, their cooking, baking, arts, or musical talent.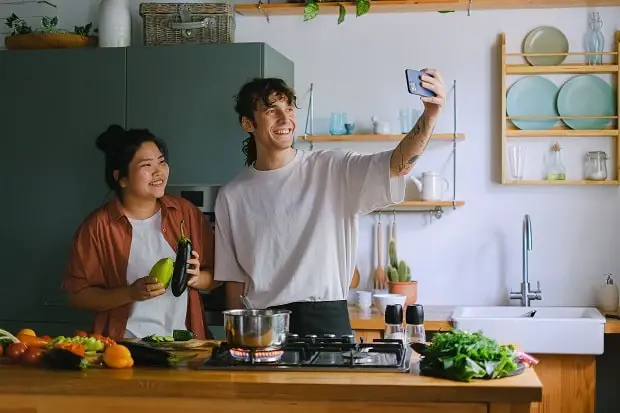 Trust me, many social media influencers today earn a substantial amount of money for just one post. Once you earn the tag "influencer" on Instagram or any other social platform, you can earn a lot through ads, affiliate links, and sponsored posts.
More and more companies now are including Instagram in their marketing mix.
If you have over 100K engaged followers, you can earn hundreds of dollars for sponsored posts. All you need is a smartphone and consistency in posting and engaging with your followers.
7. Photographer
Gone are the days when only professional photographers with expensive and high-tech cameras can make money from taking pictures.
Now, if you have a good mobile phone with a quality camera and a passion for photography, you can earn money by selling digital images online. There are a lot of platforms that can do that for you.
I suggest you register with the FOAP app where you can upload photos taken from your smartphone and sell them for up to $10/piece. The share between the FOAP app and you would be 50-50. So, you get to keep $5 per sale. Great deal, right?
They also have a category called "Missions" where you upload photos of specific subjects or products. You can earn anywhere between $100-500 with this.
While most missions announce only one winner, you are free to use FOAP coins to unlock Premium Missions. The latter rewards up to 60 winners.
8. Survey Taker
Who knew filling out surveys could help you earn money?
There are multiple survey-taking apps you can access through your mobile phone. These sites will compensate you for the time spent on completing surveys.
I'd recommend you to use Mindswarms, InboxDollars, Swagbucks, SurveyJunkie, or Pawns.app. Most of these apps help you earn in-app currency or points which you can trade for cash or credit cards.
As an example, with the SurveyJunkie app, you can earn up to 500 points for every survey you fill up. You can redeem these earnings for $5 (credited to PayPal) or gift cards.
While survey takers shouldn't expect to get rich overnight, they can count on earning a couple of hundred dollars/month if consistent.
9. Online Seller of Old items
We all have unused products at home that wouldn't make a difference to us if they were gone, isn't it?
Did you know there's an app that can help you earn money by selling old stuff?
I'd recommend the VarageSale app that allows you to sell old items through a virtual garage sale. It is free! All you need to do is download the app on your phone and connect it with your Facebook account.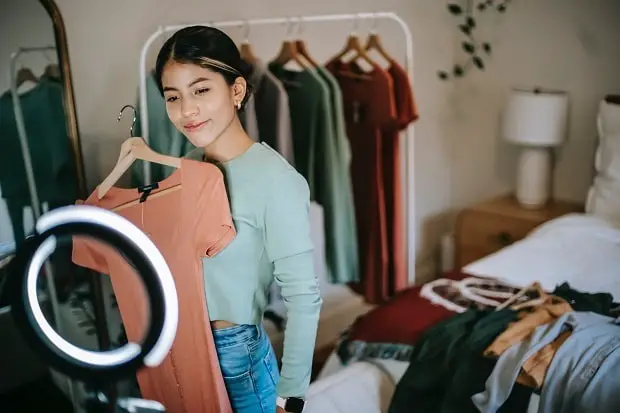 Once your account has been set up, you can join local communities and list your items at prices of your choice. That includes old clothes, books, crafts, appliances, toys, etc.
Local buyers can see your posted items and reach out to you if they're interested. Once they confirm the purchase, you can reserve the item for the buyer and arrange a meetup for the exchange.
10. YouTuber
The most followed website after Google is none other than everyone's go-to website/app, "YouTube".
It is a massive platform with a humongous opportunity to help you earn thousands of dollars.
Create your channel, and consistently upload videos taken by your mobile camera. Once you reach over 1K subscribers and over 4K watch hours, you can start monetizing your channel. This is through YouTube's partner program.
As a part of this program, you can earn money with advertisements and sponsored videos. The ads pay up to $18/1K views, while sponsored videos will help you earn $10-15/1K views.
Wrap Up
To earn decent money remotely, you no longer need a computer or a laptop nowadays. Now it's possible to work from home using a mobile phone.
Whether you want to do the job part-time or full-time, there's an array of opportunities available these days.
So, what are you waiting for? Get started now! Let me know in the comments section below if I missed anything.
Rafal Reyzer
Hey there, welcome to my blog! I'm a full-time blogger, educator, digital marketer, freelance writer, editor and content manager with 10+ years of experience. I started RafalReyzer.com to provide you with great tools and strategies you can use to achieve freedom from 9 to 5 through online creativity. My site is a one-stop-shop for freelance writers, bloggers, publishers, content enthusiasts who want to be independent, earn more money and create beautiful things. Feel free to
learn more about me here.