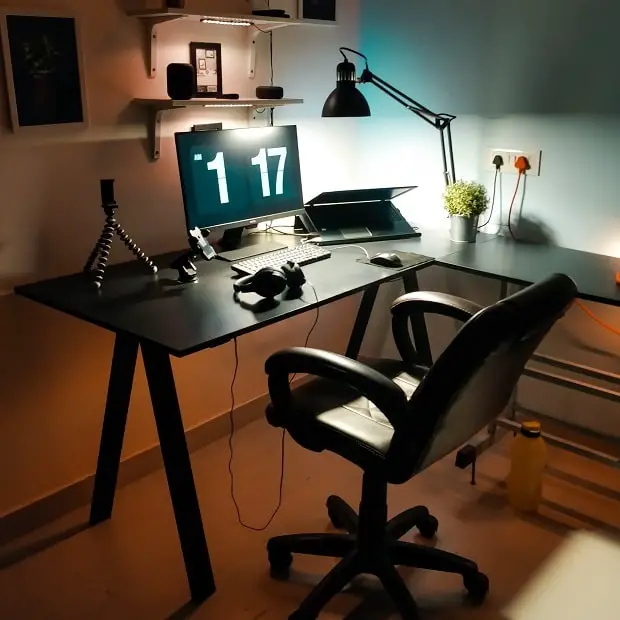 With work-from-home becoming more prevalent, a dedicated office space becomes a must in many houses.
Many of us have converted a rarely used corner in our homes into a permanent workspace. And before we know it, we are shopping for accessories to decorate and organize said space.
With that in mind, let me tell you about some amazing metal desk accessories that will keep you right on track.
These metallic items are both decorative and functional. They can make you more focused on your work, and some may even save you time!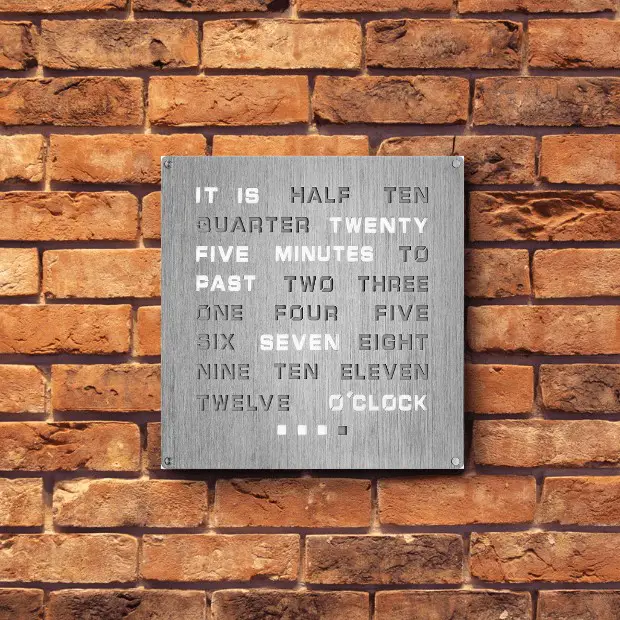 12 Metal Desk Accessories for A Productive Office:
This wall clock with a brushed aluminum face has a soothing display praised by many. It shows time in increments of five minutes, and instead of numbers, it displays words.
Looking like a modern-day sculpture, it is very easy to mistake it for a word search puzzle. This clock shows you time and will relax you while doing so. As it displays short intervals, it is very easy to stay focused on the task at hand.
This piece can be used as a functional desktop accessory or you can mount it on the wall. It also makes a great gift for graduation, Christmas, birthdays, and other occasions.
One of the biggest distractions while working is ambient sounds. A great pair of headphones can block out all kinds of noise.
This great pair by Anker Life helps you do just that! They are wireless and reduce ambient sounds by almost 90%, helping you focus better.
They also have 60 hours of playtime in standard mode and 40 hours of playtime in noise-canceling mode. Another awesome feature of these headphones is their ability to connect to two devices at once via Bluetooth. And then switch between them seamlessly.
For regular laptop users, this is one of the most useful metal desk accessories money can buy.
They are affordable and will improve your posture in the long term. It holds your laptop at an ergonomic angle, so you don't hunch over it.
This item by Soundance, is made of aluminum and is perfect for laptops measuring 10 to 15.6 inches. This stand is both sturdy and portable, letting you carry it around.
It also has rubber feet that prevent the device from slipping once placed on counters or tabletops.
There is no better way to wake you up for a productive start than a steaming cup of delicious, aromatic coffee! And you can enjoy it from this metal insulated coffee mug by Hydro flask.
It comes with a lid that has an opening that easily slides shut to trap the heat inside and prevent spills. It is very durable and can withstand daily use.
Its soft rubbery texture gives it a comfy touch while letting you sip on some hot coffee or tea. You must hand wash it and cannot use it in a dishwasher or microwave.
Things can get a bit confusing with so many wires. This next metal desk accessory means one less wire.
This cool wireless charger by Courant Catch 3 is sleek and made of high-grade aluminum. Its Italian leather top and braided nylon cord give it a luxurious vibe while charging.
It is a high-end product in terms of design and is easy to carry wherever you go.
It comes in many colors like Saddle, Cortado, and Ash. So go online and get yourself this simple yet highly efficient accessory today! You can click the link below to see the complete detail: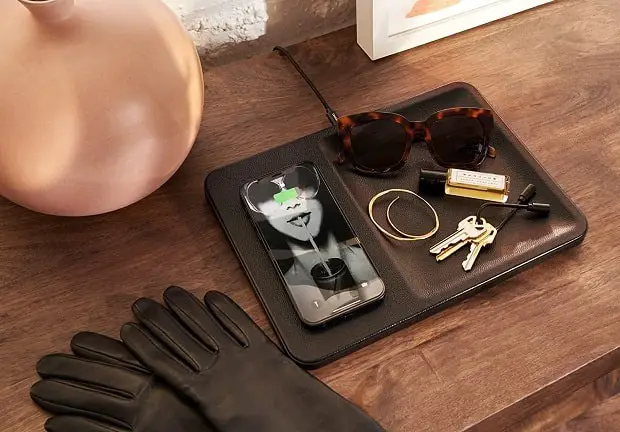 This simple yet cool contraption can make your work desk more ergonomic.
It is made mainly of durable yet lightweight aluminum alloy. It can be adjusted and rotated in various ways to provide maximum comfort to the arm you use for grasping the computer mouse.
It adapts to your arm's position and movements through a system of swivel joints.
Just clamp it on the edge of your work desk and tighten the screw with your hand. No tool is required. It helps relieve the pressure on your shoulder, arm, and wrist as it cradles your elbow while you work.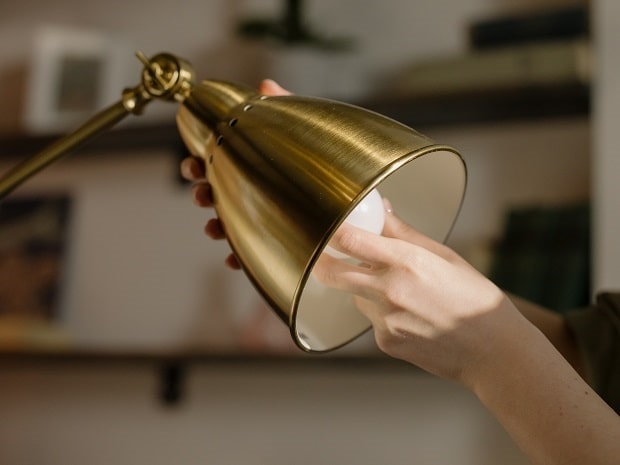 7. Metal Desk Lamp
Most offices have good solid lighting around. But sometimes you need dimmer lights or that extra lamp for certain tasks like late-night work.
Metal-framed desk lamps, or floor lamps, can give you excellent luminance for detailed desk work. There are desk lamps in many designs and aesthetics to suit your room's décor.
It can range from sober neutral or pastel shades. It could have a futuristic appearance or an industrial retro look. The possibilities are practically limitless.
Lamps add a lot of personality to the room too. They are useful not only for working but for a leisurely reading time as well.
One of the more practical desk accessories, a charger stand, will save you space by keeping your mobile device upright.
It is a useful accessory to keep cords untangled, charge batteries, and hold your devices. It helps reduce desk clutter that gets quite overwhelming.
It takes up less space, and it makes finding your charging cables easier. You can also view your device screens easily as they are upright.
It can dock tablets, smartphones, iPhones,  smartwatches, iPods, Apple MagSafe chargers, AirPods, and charging cables.
9. Metal scissors
Albeit highly underrated, a good pair of scissors is a very useful desk accessory.
Choose the ones that have a stainless-steel blade. They are more comfortable to use, cut more smoothly, and can last a lifetime.
You just have to sharpen them from time to time, so they'll stay strong and sharp for years to come.
Another useful but often overlooked desk accessory, staplers are useful in more ways than one.
Apart from stapling papers together, you can also use them to fix two sections and bind two or more surfaces together sometimes. They look good on desks and are easily portable.
This one by Ellepi Klizia is made of alloy steel and comes in different vibrant colors. It is easy to use, has a very sophisticated style, and is assembled with great care and craftsmanship.
Even though it's a completely optional item, it is great for organizing and storing your devices and little knick-knacks. The Deskbar organizer helps keep your desk neat.
This one by Yamazaki is made of powder-coated alloy steel. It comes in neutral black and white colors to go with all kinds of decor.
It has a base for storing all kinds of little things, like pens, watches, pins, and clips. The compartmentalized arm is great for hanging longer items.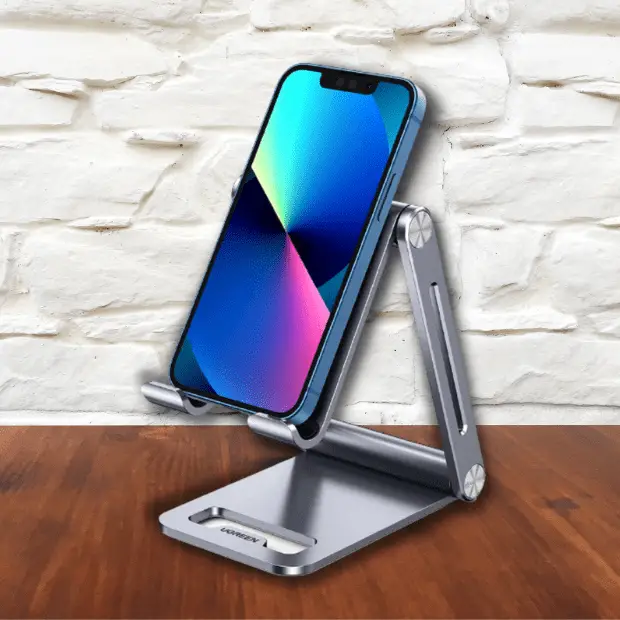 Great for those who are in constant meetings. A cell phone stand is another desk accessory to add to your collection.
Now, you can easily multi-task while taking calls and easily store your phone on display. This aluminum stand-by UGreen can be used for both Android and iPhones.
It comes in many cool colors to match your overall decor. You don't need to take the phone off the stand while charging. The hook is long enough to hold phones of varying thicknesses.
It also has silicon pads that prevent your phone from slipping.
Conclusion
Metal desk accessories are sometimes a necessity for keeping your desk clutter-free. They also facilitate greater focus and enable us to work more comfortably.
Many accessories come in varying colors and styles to suit various decors and personal styles. So, browse through the above list to get yours today!
Rafal Reyzer
Hey there, welcome to my blog! I'm a full-time blogger, educator, digital marketer, freelance writer, editor and content manager with 10+ years of experience. I started RafalReyzer.com to provide you with great tools and strategies you can use to achieve freedom from 9 to 5 through online creativity. My site is a one-stop-shop for freelance writers, bloggers, publishers, content enthusiasts who want to be independent, earn more money and create beautiful things. Feel free to
learn more about me here.