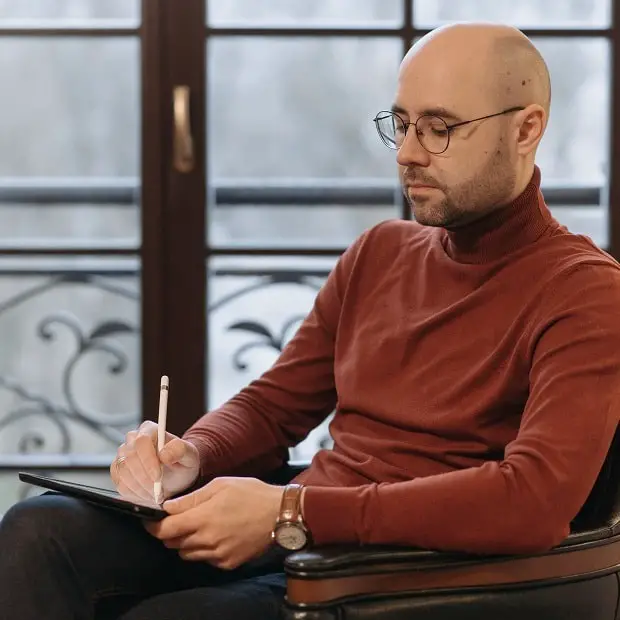 Modern writing tablets offer an exquisite stylus scribbling experience.
Another product that's worth considering is a lightweight laptop that also comes with a stylus pen. If you're looking for the best tablets with a stylus for writing and drawing, you've come to the right place. We're going to explore top picks that will make you feel like a Picasso and Hemingway – combined.
The 8 Best Tablets with a Stylus for Writing:
This chic tablet by Apple is better known as the iPad. This revolutionary product is for you if you are a creative person looking for a high-performing tab with a stylus.
Main features:
It is available in Wi-Fi and Wi-Fi + Cellular styles and comes with many size options.
The Apple M1 chip enables the tab to deliver a next-level performance.
It has a 12.9-inch liquid retina XDR display with a P3 wide color, True Tone, and ProMotion.
With Face ID, your iPad is secure.
The tab also has four-speaker audio and studio-quality microphones.
The iPad Pro supports Apple Pencil (2nd gen) to help you take notes, draw, and design.
This is one powerful tablet laptop where you can use a stylus. The Microsoft Surface Pro is the perfect choice for anyone looking for a high-performing laptop with the flexibility of a tab.
Main features:
It has a 13-inch touchscreen, a built-in kickstand, and a detachable keyboard.
Powered by Windows 11, the tab has new features and tools that make it highly efficient.
It runs on the Intel Evo platform that promises high performance, graphics, and longer battery life.
Get the feeling of writing on paper by using the rechargeable Surface Slim Pen 2 and Surface Pro 8. It can be safely stored in the Surface Pro Signature Keyboard.
It is sleek and compact.

A Samsung tab had to be on the list of best tablets for writing with a stylus. Apart from having brilliant features, you can use Samsung's flagship S Pen to pen down notes, tap, write, draw, or click.
Main features:
Available in several styles like Wi-Fi Tablet, Wi-Fi Tablet + keyboard, Wi-Fi Tablet + MicroSD.
Powered by Android Operating System with a memory storage capacity of 256 GB.
The 12.4inches display ensures a big screen with a big experience.
Use the stylus (S Pen) for a seamless writing/drawing/tapping function.
Inclusive of 1 Lithium-ion battery.
In partnership with Google, HP designed a hybrid device which is an all-in-one gadget for your needs. Chromebooks' demand has risen in recent years, and this one would be a good purchase in 2023.
Main features:
It has an 11-inch touchscreen and charges fast (goes from 0 to 45% in about 45 minutes).
The Chromebook has a Qualcomm Snapdragon 7c Compute Platform.
It has a detachable design with 8GB LPDDR4x memory.
The tab has a 64 GB eMMC storage capacity.
It includes an HP wireless USI rechargeable pen to help you tap, select, write, or design.
The Chromebook is battery-powered.
If you prefer Android 10 and are looking for an affordable option, this tablet with a stylus is the one for you. It has a keyboard case that can turn it into a compact PC.
Main features:
With a 12nm chipset (2×1.8GHz +6X1.6GHz) and 4GB RAM, this one is fast and strong which minimizes delay. You can multitask with ease or play your favorite games.
It has a premium feel and a metallic back cover.
Its 10.1-inch screen offers a brilliant display.
It has 5G Wi-Fi, Bluetooth, and GPS.
The device promises powerful performance and offers an immersive experience.
If you are looking for a cost-effective tablet with a stylus, you could opt for the XP-Pen Deco Pro.
Main features:
This tablet won the Red Dot Design Award in 2019 and the Good Design Award in 2018.
With an 11×6-inch display, it allows a large drawing area to play around with your imagination and creativity.
Equipped with a battery-free passive stylus, it helps you to be at your creative best.
This device is compatible with several applications, including Painter, SAI, Photoshop, Medibang, etc.
It is available for Windows, Android, and macOS.
A powerhouse tablet coupled with a stylus, the Huion Kamvas 22 Plus will not disappoint you in terms of design and functionality.
Main features:
Powered by Quantum Dot, the tab comes with a QD LCD screen. It offers true color accuracy with up to 140% RGB.
It has a laminated screen that aids in reducing the parallax to the lowest. It also gives you control of the cursor and ensures unwanted glare. This ensures you have a genuine feeling of drawing on paper as you use the stylus.
You can connect this device to your computer and it works with Mac/Android/Windows.
The Huion PenTech 3.0 has great sensitivity that ensures accuracy and no lag.
This tab offers the best value and comes with a stylus and has earned the name of a "drawing tablet". The artist in you would love this one!
Main features:
This tab comes in 16- and 24-inch styles.
It has the purest and most progressed pen performance from Wacom, with an eraser, and 8,192 levels of pressure sensitivity. It also boasts virtually lag-free tracking.
It has brilliant color accuracy, on-screen controls, and multi-touch gestures.
The etched glass screen ensures minimal glare and reflections to avoid any distractions while you draw.
Why do Tablets and Stylus Go Together so Well?
A tablet and stylus combo works on operating systems such as Android or iOS. It has a touchscreen display and an internal rechargeable battery. While a tablet offers several fantastic creative benefits, one common thing that most users look for is a stylus that comes along with the tab. A stylus resembles a pen and is an instrument you can use to make selections, write, or draw on the tablet. The touchscreen monitor of the main screen rig can accurately detect the position of the tip. How accurately? If you know what you're doing (take time to develop skills), you can write very proficiently, like in your regular notebook. Stylus writing apps also have an auto-correct function that further speeds up the writing process. If you want to start taking notes on your tablet, check the following benefits of owning such a device.
Main Reasons To Buy Writing Tablets with a Stylus:
1. It's a Productivity Powerhouse
Tabs have strong processors, memory, a graphics chip, and large storage space that can rival most laptops and smartphones. Not only that, but you can also edit writings/photos/videos, render 3D models, and process databases or spreadsheets.
2. Tabs Bring Out Your Best Creative Self
Partner your tab with a good stylus for completing several tasks. This includes drawing, illustrating, annotating, coloring, note-taking, etc. With a sizable screen size and unique features, tablets serve as fantastic tools for creative people. I will tell you in the later section about the best tablets with a stylus for writing.
3. Serves as a Brilliant E-reader
Your Kindle will not have the various properties that your tab would. Letting you read articles, comics, etc. is only one of the tab's features. It is also great fun for kids to read visually appealing digital stories/books.
4. Better than Old Laptops
In case you don't have to type a lot, remember that the tabs can handle a lot of content than your older laptops. You can also download several modern apps and fun games.
5. Useful for Presentations or Photo-sharing
Tabs are great for photo-sharing and are a boon for real estate, sales, or insurance agents. It also comes in handy for one-on-one presentations! Not to forget, you could use a tab for conducting/attending quick Zoom meetings.
6. Travel-friendly
Carrying your desktop/laptop is not feasible at all times. Here's how the tab becomes your travel buddy. They work with wi-fi or 3G/4g networks, and the large screen and storage help in your journey as you have access to maps, dictionaries, and so on.
7. Cheaper than New Laptops
Tabs are at par or more powerful than some laptops, which could cost up to $500. Go for a high-performing tab instead of a laptop if budget is an issue. Next up, you may want to explore a list of the best writing tablets for teachers.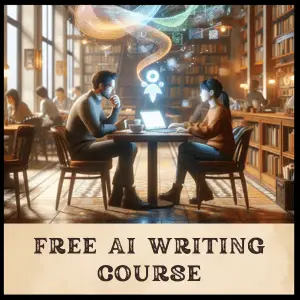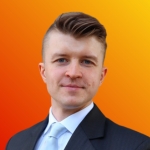 Rafal Reyzer
Hey there, welcome to my blog! I'm a full-time blogger, educator, digital marketer, freelance writer, editor, and content manager with 10+ years of experience. I started RafalReyzer.com to provide you with great tools and strategies you can use to become a proficient writer and achieve freedom through online creativity. My site is a one-stop shop for freelance writers, bloggers, publishers, and content enthusiasts who want to be independent, earn more money, and create beautiful things. Dive into my journey here, and don't miss out on my free 60-minute AI writing online course.