Welcome to the thriving literary landscape of Phoenix, Arizona, where creativity flourishes under the desert sun.
In this article, we embark on an exciting journey through the vibrant heart of Phoenix's book publishing industry. With the Grand Canyon as our backdrop, we'll explore some of the best book publishers in Phoenix, AZ, each with its distinctive character and commitment to literary artistry.
Here are the best book publishing companies in Phoenix, Arizona: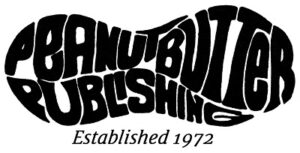 Peanut Butter Publishing is one of the oldest independent book publishers in the United States. It has offices across the country, including one in Phoenix, AZ. With a history spanning half a century, the company has become synonymous with quality publications and a commitment to supporting both emerging and established writers. Established in 1972, the company has consistently maintained a strong focus on promoting diverse voices and engaging storytelling. From captivating novels that transport readers to new worlds, to insightful works of non-fiction that explore intriguing topics, Peanut Butter Publishing offers a rich and varied catalog that caters to a broad readership. Submission guidelines.
Dead Star Press is an independent publishing company that has gained recognition for its unique approach to the literary world. Established by Joseph D. Newcomer, Dead Star Press focuses on promoting and publishing works that explore unconventional themes, alternative narratives, and thought-provoking ideas. Dead Star Press offers a platform for emerging authors, as well as established writers who seek to challenge the status quo. The press embraces diverse genres, including speculative fiction, mystery stories, experimental poetry, avant-garde literature, and transgressive works, which often defy categorization. They take pride in their meticulous selection process, ensuring that each publication reflects its commitment to quality, expertise, and innovation. Submission guidelines.
1106 Design LLC is a professional book design and publishing company located in Phoenix, AZ. They offer a wide range of publishing services to authors, publishers, and other organizations. Founded with a passion for delivering exceptional design and publishing solutions, the company has established a reputation for its ideas, creativity, and commitment to client satisfaction. The company specializes in providing comprehensive book design and publishing services, including cover design, interior layout, typesetting, editing, and formatting. They work closely with authors to understand their vision and produce visually appealing and reader-friendly book designs that effectively communicate the essence of the content. Submission guidelines: NA, refer to their list of publishing services instead.
Premium Source Publishing is a reputable publishing company based in Phoenix, AZ, known for its high-quality and diverse range of literature and learning materials for higher education. Established with a commitment to excellence, the company has gained recognition for its dedication to providing readers with informative and engaging material across various genres. With a rich and extensive catalog, Premium Source Publishing covers a wide spectrum of subjects, catering to different interests and demographics. Besides producing higher education course packs in print and digital formats, they also offer self-publishing services that encompass editing, cover design, custom book printing, ISBN registration, distribution, and print-on-demand services. They have published fiction and non-fiction literature, including novels, biographies, self-help books, academic works, and many others. Submission guidelines.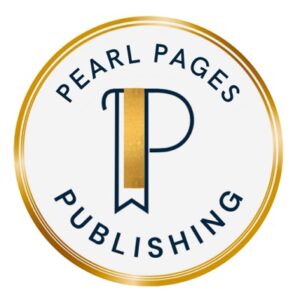 Pearl Pages Publishing is a reputable full-service publishing company in Phoenix, AZ, founded and operated by Goldine Johnson-Pompey. It has since become a prominent player in the field, known for its dedication to quality content and author support. The company's primary focus is on publishing books across various genres, including fiction, non-fiction, poetry, and academic works. With a team of experienced professionals, Pearl Pages Publishing offers a comprehensive range of services to authors, ensuring a seamless publishing process. These publishing services typically include manuscript editing, cover design, typesetting, printing, and distribution. The company values open communication and collaborates closely with authors throughout each stage, maintaining a transparent and supportive relationship. Submission guidelines.
Best Life Media is a renowned independent publishing company that is widely recognized for its dedication to promoting personal growth, holistic wellness, and spiritual development. Founded in Gilbert, AZ, just on the outskirts of Phoenix,  the company has established itself as a leading publisher of books and resources that empower individuals to live their best lives. They publish hardcovers, paperbacks, e-books, audiobooks, and multimedia resources. Best Life Media focuses on subjects such as self-help, mindfulness meditation, energy healing, and mind-body practices. Their publications offer practical tools, insights, and guidance to help individuals cultivate well-being, inner peace, and personal transformation. Submission guidelines.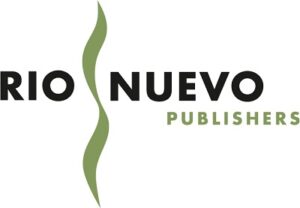 Rio Nuevo Publishers is a respected publishing house known for its focus on producing high-quality books that celebrate the rich cultural heritage and natural wonders of the American Southwest. Established in 1999, this independent publisher has become a leading voice in promoting the history, art, geography, and diverse traditions of the Southwest region. The company takes pride in its carefully published catalog, which features a wide range of titles exploring various aspects of the Southwest's history, education, archaeology, Native American cultures, regional cuisine, natural landmarks, and more. Rio Nuevo Publishers actively seeks out works that provide insightful narratives, stunning visuals, and in-depth research, ensuring an immersive reading experience for people of all backgrounds. Submission guidelines.
Remedia Publications is an educational publishing company that specializes in creating learning materials and resources for students with special needs and learning difficulties. Founded in 1978, the publisher has been providing effective and engaging instructional materials to teachers, parents, and therapists for over four decades. Remedia Publications focuses on developing materials that cater to the unique learning styles and needs of diverse learners. Their products are designed to help students who require additional support to succeed academically and develop essential skills. They offer a wide range of materials across various subject areas, including reading, writing, math, science, social studies, and many others. These resources often feature hands-on activities, visual aids, and simplified content to facilitate comprehension and skill-building. Submission guidelines.
Conclusion
The book publishing industry in Phoenix, AZ, has thrived from educational books to storybooks, thanks to the presence of top-notch companies specializing in editing, education, and other services. These businesses have not only filled a crucial gap in the market but have also provided lucrative job opportunities for editors and authors, contributing to the local economy. Furthermore, the impact of these companies extends beyond money and financial success. As they continue to write success stories for authors and empower individuals with knowledge, these book publishing companies are shaping a brighter future where education, editing, and businesses in the media community thrive together.
Rafal Reyzer
Hey there, welcome to my blog! I'm a full-time blogger, educator, digital marketer, freelance writer, editor and content manager with 10+ years of experience. I started RafalReyzer.com to provide you with great tools and strategies you can use to achieve freedom from 9 to 5 through online creativity. My site is a one-stop-shop for freelance writers, bloggers, publishers, content enthusiasts who want to be independent, earn more money and create beautiful things. Feel free to
learn more about me here.