Embarking on a career as a freelance education writer has become more lucrative than ever.
The changing landscape of the education sector has increased the demand for education writers. While this domain was once primarily reserved for professors and educators, the rise of information has broadened the horizon. With the emergence of new fields of study, a plethora of opportunities awaits freelancers. Dive into our comprehensive guide on how to become a freelance education writer and seize these exciting opportunities.
What is Education Writing?
Education writing encompasses a vast array of specializations. It includes writing textbooks, eBooks, academic journals, lesson plans, and developing an entire course curriculum. It also comprises writing about teaching dynamics, legislative issues in educational setups, online learning materials, and many others that affect education stakeholders like students, teachers, parents, and administration. From reporting incidents in educational setups to developing curriculums for online courses, freelance educational writers, write about everything that is education-related.
What are the Types of Freelance Education Writing?
There are different categories of writing in education. You may either be writing content courses or perhaps a legal advisory booklet for resolving teacher-student conflicts. The field is wide open. Since the education domain is so diverse, many freelance education writers don one or more hats.
Here are the common categories of educational writers:
Some of the above writing requires extensive knowledge of the subject, while others can be done with research and effort. The field is fertile, and opportunities are endless. Assess your capabilities and choose the niche wisely.
Here's How to Become a Freelance Education Writer:
1. Do Your Research
Before stepping into a freelance education writing career, you need these preparations:
Do your research to find out which type of educational writing services you can provide.
Know about the different educational content available online and decide which type you can write well.
Explore online education writing opportunities and shortlist the best ones. Here is one for your reference.
Learn and develop the skills required to become a freelance education writer.
From this research, you will know about what the education market demands, who are the clients, and what area you can work and excel in.
2. Earn Required Skills
Freelance education writing differs from general content writing. It requires a particular set of skills and deep knowledge about the domain. If you are interested in pursuing this career long-term, earn the required skills and certifications. You should also gain practical experience and mingle with the people involved in the education sector. This will enhance your perspective and enrich you with practical knowledge. Working in a single area of educational writing may or may not prove to be profitable in the long run. It is wise to learn new skills to get access to a wider selection of work prospects and to make more out of your time.
3. Create a Portfolio
Once you clearly understand what the educational writing market demands and what you can offer, the next step is to create an online portfolio. Showcase your skills, services, samples, and related qualifications. Explain how you can help the intended clients in achieving their goals through your writing services. Do you want to learn how to create a persuasive writer portfolio? Here is a complete guide. Tip: Work on your LinkedIn profile too. It must sound like you are a dedicated education writer. Polish your social media profiles as well, so you can build your brand in your chosen field.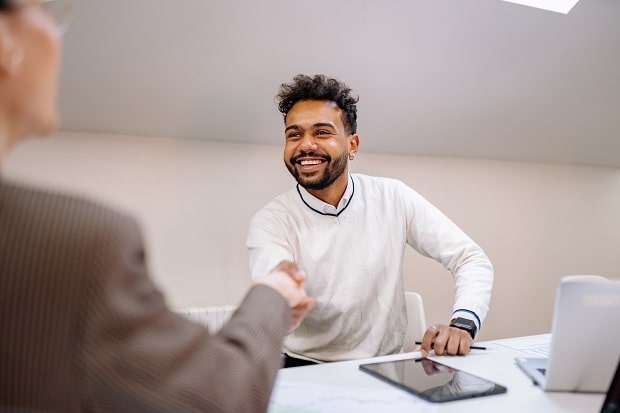 4. Look for Prospective Clients
Once you showcase yourself online as a freelance education writer, look for potential clients. Search for magazines, blogs, online learning platforms, and other sources that hire freelance writers. One of the best hunting grounds is online job portals like Upwork and Freelancer.com. Create your profile on multiple platforms and bid for jobs that match your skills. Here are the top freelancing websites to begin your search. Starting with these online platforms will boost your confidence and will provide you with solid proof of work to be shared with other clients. Tip: Make your portfolio SEO optimized and ask other people in your circle to link back to your portfolio so it will rank high on searches.
5. Pitch Your Services
Starting with an online freelancing platform is good, but pitching directly to potential clients is better. Prepare a few best samples of your work and build a contact list of potential clients to send your pitch to. Don't forget to include links to your online freelancing platforms in your proposal letters. Here is a comprehensive guide on how to write a landing pitch.
6. Expand Your Network
Besides getting involved in an online community of freelance writers, you must also expand your offline network. Contact people in your circle, like former classmates, teachers, or mentors. Someone may need your services to develop course material or write an innovative teaching strategy. Expanding PRs may also get you a permanent position as a freelance education writer in an educational magazine or an online tutorial.
7. Learn, Explore, and Hunt for Big Opportunities
Your learning journey as a freelance education writer never ends. The more skills you gain and develop, the more you will grow in this career. Keep on checking how online courses structure their content, how some video tutorials set out scripts, and how curricula, legislations, and strategies evolve in the education sector. Adapt to these developments. Write in the most updated manner and offer the most recent education writing services to your clients.
Thoughts to Ponder
Gear up your tools and skills and follow these steps one by one to move up in your education writing journey. By following this practical guide, you will eventually find your place under the sun as a freelance education writer. Perhaps you will become an expert curriculum developer or a fantastic education reporter. Remember: Mastering one skill is better than poking your nose into each one. Decide what service to offer in education writing and work hard to master it.
Most Asked Questions in the Field of Education Writing
1. How much do freelance education writers earn?
It depends on what you are writing and for whom. Some education writers earn more than $10K per month and others can hardly make $1000 per month. Curriculum and course material developers earn more than education report writers. Similarly, working directly with clients will earn you more bucks than working on freelance platforms. It's different for everyone. The effort, time, and networking strategies you apply will eventually pay off. On average, you can easily earn $30 per hour from your education writing services.
2. Education vs. Academics writing, what's the difference?
Most people usually think they are the same, but they are not. There is still a thin line that separates the two. Academic writing is about writing research articles, essays, personal statements, solving assignments, and backing up information with sources. Whereas education writing is about creating curriculum and course materials. It may also involve reporting and analyzing the current education system.
3. What to consider before leaving your current job?
If you are a schoolteacher or a college professor who is contemplating becoming a full-time freelance education writer, think twice! Although freelance education writing can be a profitable career, it is not a stable source of income. You may earn high at one time and zero at the other. Be ready to face those job security issues that accompany every freelancer. Put aside some savings as you will need them at the beginning of your freelance writing journey. Here is some expert advice to follow before becoming a freelance education writer.
Wrap Up
Freelance education writing can be a fulfilling career that'll bring in a good sum of money. Education writers normally get paid more than general content writers, but it also requires higher qualification criteria. You need to hone your writing skills and deepen your subject knowledge to embark on this lucrative career. Take the time to study and follow the step-by-step guidelines on how to become a freelance education writer we presented here. Now is the time to kick-start your career in this profession. Next up, you may want to explore a list of the top educational book publishers.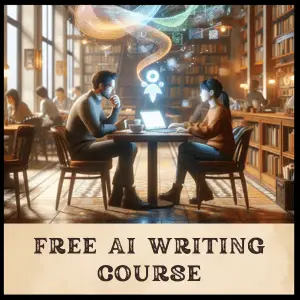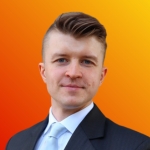 Rafal Reyzer
Hey there, welcome to my blog! I'm a full-time blogger, educator, digital marketer, freelance writer, editor, and content manager with 10+ years of experience. I started RafalReyzer.com to provide you with great tools and strategies you can use to become a proficient writer and achieve freedom through online creativity. My site is a one-stop shop for freelance writers, bloggers, publishers, and content enthusiasts who want to be independent, earn more money, and create beautiful things. Dive into my journey here, and don't miss out on my free 60-minute AI writing online course.