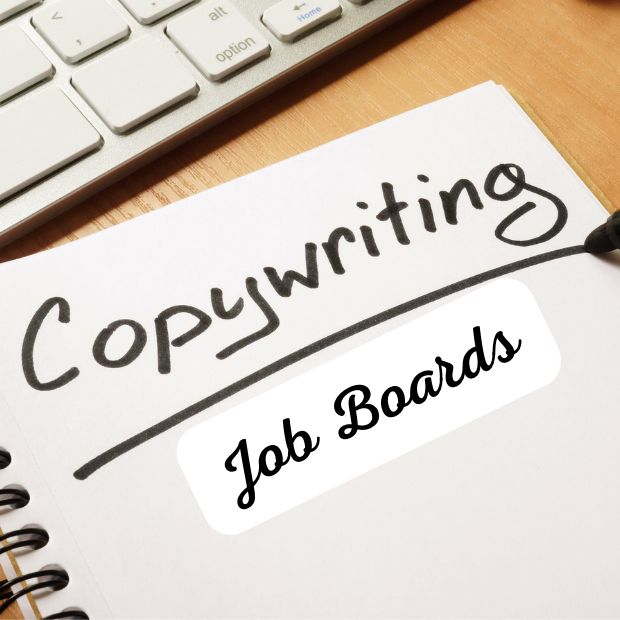 Did your search for copywriting jobs resulted in a gamut of job boards that made you even more confused?
Well, there are several online job portals you can try.
But choosing one platform to kick-start your freelancing journey is quite difficult.
To make things easy for you, I am sharing the best copywriting job boards available for writers right now.
This list will help you choose a reliable platform and earn a consistent income with your efforts!
The 10 Best Copywriting Job Boards Right Now
All these platforms offer a wide range of online jobs and are not exclusive to writers only. But let's zero in on one particular type of job: copywriting.
Upwork has become a popular copywriting job board in the past several years.
With so many jobs available in almost every field, writers get access to better and wider opportunities. This aspect makes it one of the best platforms for new writers.
With new jobs being posted every single day, there is always a prospect lurking somewhere. You can work on fixed-price and hourly contracts, depending on your preference.
However, Upwork also takes a commission of 20% from your earnings at the beginning of each project or employment. The Upwork fee will be lowered to 10% once your accumulated earnings for that particular employer exceed $500.
Secondly, you need to buy more "connects" once your initial allotment runs out. But that isn't an issue because you often get free "connects" for responding to interviews.
Using Upwork and applying for jobs on this platform is also easy, and you'll learn about it quickly. It's also a cool platform with freelance writing jobs for teens.
Many freelancers love SolidGigs because it's a legit and relatively easy-to-use platform for finding jobs.
It's much different from other job boards because the site does the research for you. It filters the top 1-2% of jobs, meaning that you don't have to go through dozens of job prospects to apply to one or two at the end.
Through SolidGigs, you get the most relevant jobs and can immediately start pitching to get more responses from potential clients.
However, you have to pay a flat price for using this platform. But apart from that, SolidGigs doesn't have any other charges, and you get full payments from clients.
Contena is perhaps one of the most amazing copywriting job boards for new writers.
Besides providing you with relevant job posts, Contena also gives you the training to compete in the freelance market. You also get access to powerful tools here to make things easier, making it the best job board for beginners.
This portal is also easy to use, and you get a complete guide to help you apply for jobs.
Contena is a paid job board, but it's worth it!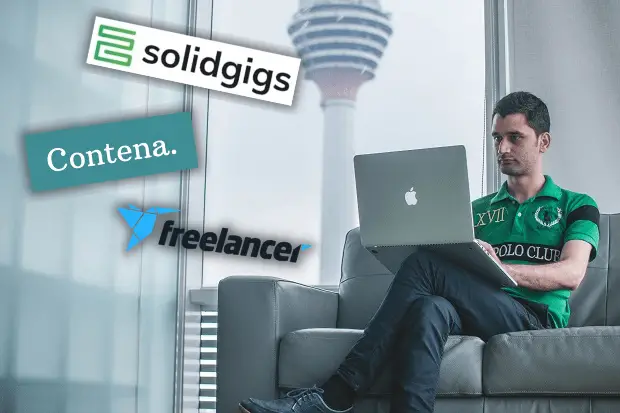 Freelancer.com is another great choice for people who want to start their copywriting career online.
The "Contest" feature is perfect if you want to land your first job quickly. In this feature, the clients will post their needs, and the freelancers are free to craft the content according to the criteria. Then, the client will choose the best one among them and pay the freelancer.
Because of the chances of not getting selected and paid, experienced freelancers with a well-established profile won't prefer this feature. But, it can be great for new freelancers. Apart from that, the overall process on Freelancer.com is quite similar to that of Upwork.
You also have to pay a certain fee to apply for jobs after your first 8 bids, and this site takes a 10% commission as well.
MediaBistro is another platform for freelancers to find decent-paying online jobs.
It includes great opportunities for copywriters and content writers, but the site often suffers from providing updated job posts.
What I like the most about MediaBistro is that several big companies rely on this platform to find freelancers, which is an amazing thing!
The platform is easy to use, and you can see jobs in your preferred category too.
For copywriters who don't want to fall into scams or get lower pay for their work, FlexJobs is the best option.
It is highly reliable and secure, both for clients and freelancers. The screening process ensures secure payments, and that you get paid for your work.
Also, FlexJobs has a wide number of part-time and full-time jobs, which makes it suitable for all kinds of freelancers. You can also select your preferred categories and find the best jobs accordingly.
However, FlexJobs doesn't charge you for each contract. Instead, it has a monthly subscription you need to pay to get continuous access to this job board.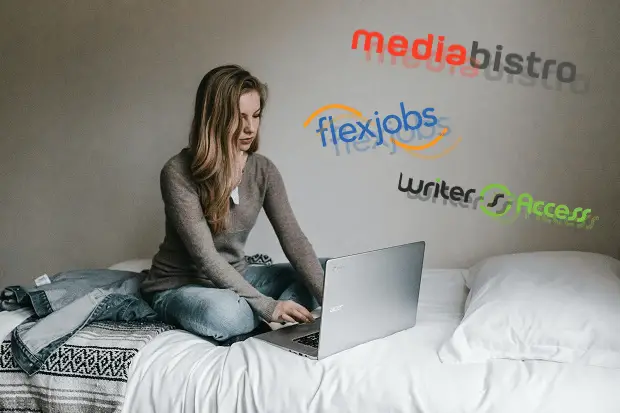 WriterAccess has become a trusted platform for clients who want to get the services of reliable copywriters. That means you get an amazing opportunity here to start your freelancing career.
The best thing I like about WriterAccess is that it notices professional freelancers and makes sure potential clients reach and hire them. It saves a lot of time for both the freelancer and client as you get the right recommendations in applying for jobs straight away.
When it comes to payment, the platform decides how much you can earn depending on the reviews left by clients.
This job board is a great place to start your freelancing career because the pay is reasonable, and the platform has easy-to-use features.
For those who just starting their copywriting career, Freelance Writing has proved to be an amazing source of consistent income.
The best thing about this platform is that it's free to use. You can find remote, full-time, and part-time jobs here as well. Apart from that, it regularly updates the job posts so you can quickly apply to the ones most suitable for you.
While new copywriters may find it difficult to find jobs here at the beginning, the effort will be worth it in the long run.
The only thing you need here is a professional-looking portfolio. That's because this platform automatically sends job invitations, based on how good your portfolio is. This feature is highly beneficial for experienced freelancers.
Contently also allows you to work with big brands and those that offer larger contracts and better pay. This is a huge plus, as you don't have to look for new clients every day.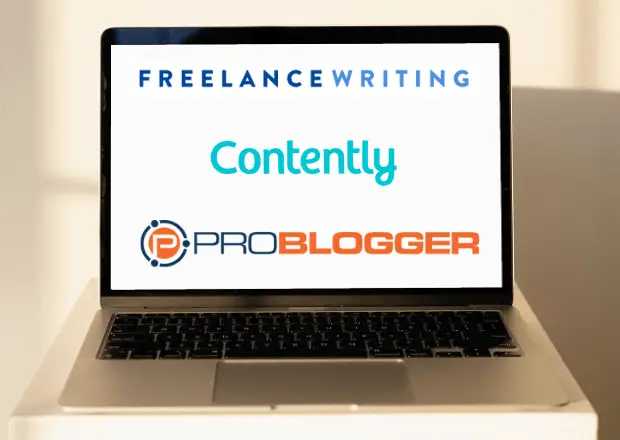 As the name suggests, ProBlogger is primarily designed for bloggers. But the platform also includes job opportunities in different fields, making it a good place to start for new copywriters.
ProBlogger also features part-time, full-time, and remote jobs in various categories, which you can filter to find your desired one.
This platform charges clients $70 for every job post, so every potential employer here not only has a better budget but also means business. They will not pay good money here if they don't have the strongest intention to hire freelancers.
The best thing about this platform is that several famous content writers and copywriters love it, making us trust it instantly.
Related Reading: 50 Best Freelance Writing Job Boards (In 2023)
Final Words
Finding the best copywriting jobs is directly associated with choosing the right platform to showcase your skills. In this way, you can get the most out of what you can offer while getting the pay you deserve for your hard work.
Being new to the industry, things can be difficult. That's where my list of the best copywriting job boards for new writers will come in handy. It'll help you land your first job and build a successful career in this field.
Rafal Reyzer
Hey there, welcome to my blog! I'm a full-time blogger, educator, digital marketer, freelance writer, editor and content manager with 10+ years of experience. I started RafalReyzer.com to provide you with great tools and strategies you can use to achieve freedom from 9 to 5 through online creativity. My site is a one-stop-shop for freelance writers, bloggers, publishers, content enthusiasts who want to be independent, earn more money and create beautiful things. Feel free to
learn more about me here.