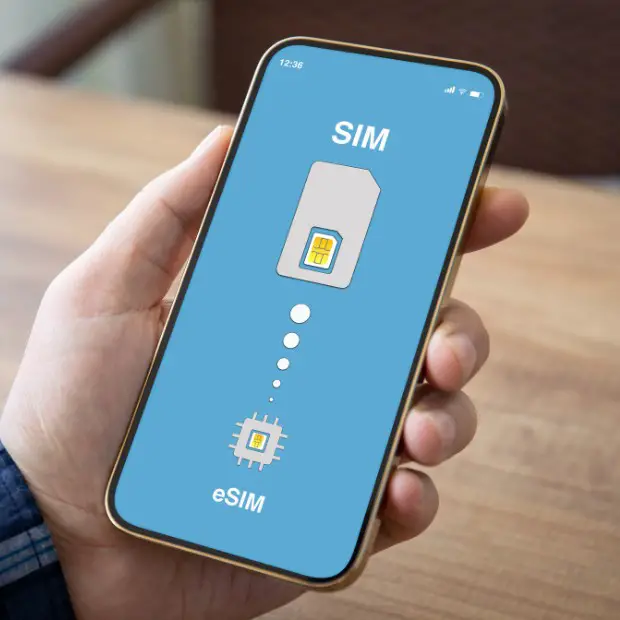 Remote work is extremely popular nowadays. You no longer have to go to the office and you don't have to be attached to a particular place.
It's wonderful news for travel lovers. You can work and earn money wherever you are. Successfully combining remote work and traveling is a dream of many freelancers, including myself. For this reason, more and more people keep choosing a flexible schedule in order to travel and explore the world.
However, such a lifestyle is definitely not perfect. There are a lot of difficulties, stress, and challenges. For example, remote work requires being always connected to the internet and keeping in touch with your colleagues. But this can become problematic and cause unpleasant situations if you just landed in a new country.
In this guide, you will find useful tips that will help you to adapt better to work while traveling, experience less stress, and feel more comfortable abroad. Let's start by saying that getting an international SIM is a perfect solution for traveling freelancers. For instance, the USA number will give you the opportunity to make calls, send messages, and use the internet while exploring one of the most popular countries among travelers.
But there's much more to it, so let's move on to the tips experienced remote workers use to stay connected and safe while traveling.
A digital nomad's guide to eSIM:
Get eSIMs
Sadly, Wi-Fi can't be found everywhere, roaming is pretty expensive, and getting a local SIM card is not convenient at all because it often involves extra paperwork. ESIMs are meant to become a solution to these problems. Getting a digital eSIM is actually easy. You just have to download an app you like and get your digital number.
You can use this unique digital number across various countries and sign up for different applications and services with ease. ESIM providers usually create plans that are very convenient and affordable for travelers. Just choose the one that matches your preferences.
The best thing about eSIM is that it allows you to stay connected everywhere and you don't have to depend on Wi-Fi anymore. The number of eSIMs is unlimited and you can use different numbers for different countries.
Choose cities that are suitable for remote workers
You must choose a location very precisely. Must-haves for freelancers traditionally include fast Wi-Fi, housing, a nice company or community that'll allow you to meet new friends, and security, especially if you are a solo traveler.
The list of the best places for digital nomads currently includes Mexico City, Chiang Mai and other spots in Thailand, Lisbon, Perth, Rome, Hanoi, Bali, Belgrade, Dubai, and Berlin.
Nevertheless, if your desired destination is not on the list, don't worry. Before making a decision, be sure to check the website called Nomad List. All cities of the world are represented there in the form of a ranking for digital nomads and freelancers. The cities are ranked based on the cost, the internet connection quality, fun, and safety.
Accommodation is also extremely important. As a digital nomad, you'll spend a lot of time there. Study the reviews to find out the quality of the internet or ask your apartment host about that.
Practice slow traveling
Workcation is a relatively new term in the world of freelance work. Even if this lifestyle seems really tempting, it is still huge stress even for experienced freelancers, not even mentioning beginners.
To feel comfortable, explore a new country and work efficiently, you'd rather choose the philosophy of slow traveling. This idea consists of a long and relaxed trip and exploring the city for at least 2-3 months. This philosophy has several obvious advantages.
For example, you can create a routine, get to know the place gradually, get used to the new working atmosphere, save on housing, visit all the places of interest, have some extra time to get to know the locals and much more.
No haste will get much more pleasure from the work and traveling format. Maybe you will fall in love with some city and slow traveling will make it easier for you to move there.
Managing time while staying on the road
The biggest challenge you will face is finding a balance between productive work, exploring the city, socializing and having a quality vacation. You'll have to befriend time-management. Try to create an approximate plan for a week or a month to be more organized and be able to do more things.
Stay focused while you work and set your working schedule precisely. Avoid destruction. There will be many of them during traveling. Remember that the better you plan your day, the less stress you experience.
Moreover, working conditions are also incredibly important. As a digital nomad, you need a quality internet connection. Look for a comfortable place to work in advance. Check out popular cafes and restaurants which are friendly to freelancers. Visit internet forums to get more information.
Check time zones
Always check the time zones! Many countries switch to winter/summer time. Also, warn your co-workers or customers in advance if the time and schedule of your work changes. Make a special memo so that you and your team feel comfortable working.
After all, there is nothing worse than missing an important deadline or a video call. There are a lot of time converters in the AppStore and Google Play.
Conclusion
Traveling as a digital nomad can be complicated. However, it is definitely worth it because of the high engagement it provides. Use the above tips to make your experience both comfortable and productive, and use a an eSIM to stay connected wherever you are.
Rafal Reyzer
Hey there, welcome to my blog! I'm a full-time blogger, educator, digital marketer, freelance writer, editor and content manager with 10+ years of experience. I started RafalReyzer.com to provide you with great tools and strategies you can use to achieve freedom from 9 to 5 through online creativity. My site is a one-stop-shop for freelance writers, bloggers, publishers, content enthusiasts who want to be independent, earn more money and create beautiful things. Feel free to
learn more about me here.