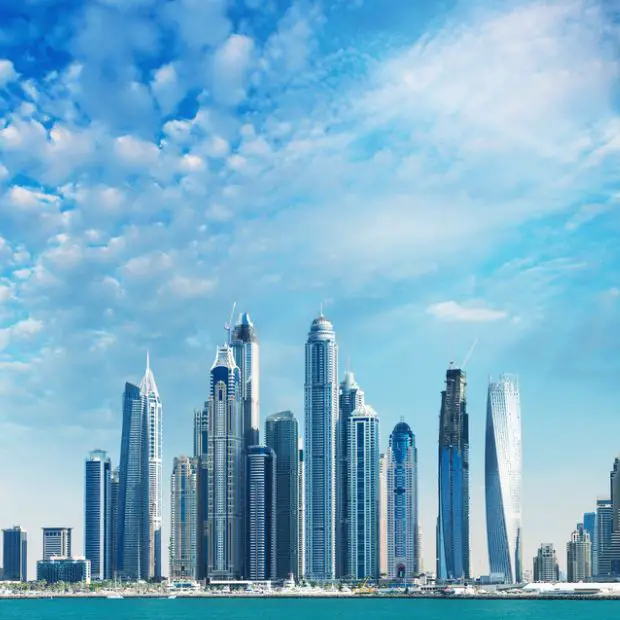 Despite the turbulent economic situation, the UAE's government is trying to offer favorable financing rates for foreigners interested in the acquisition of real estate in Dubai.
Because of this, it has become easier to buy a penthouse in Dubai, as most banks are ready to cooperate and provide financing that can cover 50% – 80% of the cost of luxurious lodgings.
In this article, we will look at how you can quickly and easily buy a home in Dubai and how to apply for a mortgage with attractive terms.
Dynamics of the real estate prices in the UAE
The demand for real estate in Dubai reached incredible heights in 2022. A similar impetus was only noticeable in 2009, after which the prices declined to reach a local minimum in 2011. Since then, the prices were steadily increasing to reach a peak in 2015.
Even during the pandemic, apartments in Dubai were in unprecedented demand, as the prices dropped dramatically. The main reason for this consumer behavior besides the price drop was favorable credit conditions that allowed investors and digital nomads alike to get a hold of beautiful pieces of real estate. The good news for prospective investors is that the prices are still quite low compared to 2014 and 2015. If we compare prices of apartments for sale in Dubai in 2022 and 2014, they are now 30 – 40% lower. And according to statistical data for 2022, 40% of all real estate transactions were paid for with borrowed funds.
Programs supporting the purchase of a real estate in Dubai
During the pandemic that negatively affected the world economy, the Central Bank of the Emirates reduced the amount of the down payment required for mortgage application to only 5%. The mortgage approval system itself has been simplified as well. Depending on the particular property, legal residents can pay for real estate in Dubai with up to 80% in borrowed funds. For citizens it's up to 85%, and for a non-residents it's up to 50%.
The rules for obtaining a residence permit have also changed. "Golden visas" for 10 years have become available, and the minimum cost threshold for obtaining them has decreased. Freelancers have the opportunity to become digital nomads and gain many benefits by working remotely from the UAE. This includes advanced infrastructure for remote work, high internet speed, great weather, modern means of transportation, and zero tax rates (however, you still need to pay your taxes in the country where your business is registered).
Moving to Dubai for permanent residence has also become easier and more affordable for foreign pensioners. And when it comes to obtaining citizenship, the authorities also made it easier, providing outstanding personnel and online systems that can help make it happen.
Mortgage eligibility requirements in Dubai
Requirements for obtaining a mortgage in the UAE differ depending on which bank you choose, but here are the common points to keep in mind as a property buyer in Dubai:
Eligibility: Both UAE nationals and expatriates can apply for a mortgage in Dubai. You will need to provide proof of your identity, residency status, and a stable income to show that you can repay the mortgage.
Property type: Mortgages are available for both completed (ready) properties and off-plan (under construction) properties.
The age of the borrower is from 21 to 65 years for salaried applicants and up to 70 years for self-employed applicants (when approaching the retirement age, the amount of monthly payments increases.)
The ratio of income and mandatory payments should be provided, because it serves as an assessment of the client's solvency,
The financial obligations to the bank must be within 50% of monthly income (plus, after paying all the debts, the family must have at least $950 of disposable income per month),
Legally binding confirmation that the buyer of real estate for sale in Dubai is able to pay the required down payment,
Providing an income statement that will prove that you can cover the monthly mortgage cost,
Confirmation of the location of the non-resident investor.
After checking all the documents, the bank decides to issue a loan. After that, you can buy a property in Dubai to live in or resale at some later point in time. You can check more information about residential complexes on the website https://www.axcapital.ae/. There, you'll find the latest information from a trusted real estate agency in Dubai, so start your real estate search now.
Pros of investing in Dubai real estate
There is a new wave of real estate purchases in the Emirates. It's a great opportunity to save and increase your real estate investments, especially while the prices in other places around the world are surging. Let's consider why Dubai is attractive to migrants and investors and what benefits it provides.
Migrants buying apartments in Dubai receive:
A high standard of living (education, medical services, transportation, career growth opportunities).
A pleasant climate that has a positive effect on health (not to mention that there are pools everywhere in Dubai).
An opportunity to practice English and become a member of the international business community.
Many potential business opportunities. Getting a job and starting a business in Dubai is easy compared to other places around the world.
Ease of visa processing. You get a resident visa when buying an apartment worth $204,000 or more.
Pros of earning on housing in Dubai:
A constantly growing market filled with options in various price categories.
Ease of registration of housing.
High confidence in the local credit system, the possibility of obtaining a mortgage for 50% of the cost of housing.
High potential income from renting an apartment.
No real estate taxes in Dubai. A 5% tax is charged only on the income of more than $100,000 per year.
Possibility of remote payment when buying real estate.
Purchasing penthouse for sale in Dubai
Dubai is quite a diverse and exciting city. There are high-rise skyscrapers here, but also beautiful villas hidden among undulating palm trees. Many people moved here just for this richness. The developed infrastructure lets you quickly get from one part of the city to another. Cafes, restaurants, and recreation areas create a pleasant atmosphere and help to relax.
You are creating a secure future by choosing the UAE as your future home or investment destination. You can start your property selection and quickly compare prices by area today with a real estate agency in Dubai.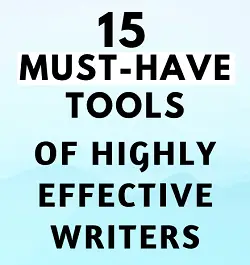 Free resource: Download your free PDF and learn about the top tools used by freelance writers.
Download here
Rafal Reyzer
Hey there, welcome to my blog! I'm a full-time blogger, educator, digital marketer, freelance writer, editor and content manager with 10+ years of experience. I started RafalReyzer.com to provide you with great tools and strategies you can use to achieve freedom from 9 to 5 through online creativity. My site is a one-stop-shop for freelance writers, bloggers, publishers, content enthusiasts who want to be independent, earn more money and create beautiful things. Feel free to
learn more about me here.