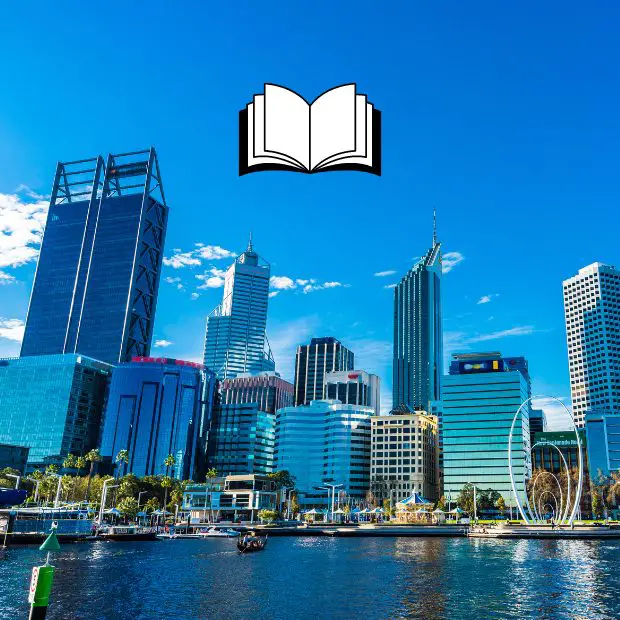 Welcome to our exploration of Western Australian publishers, where we will take a closer look at the diverse publishing landscape in Perth.
Whether you're an aspiring author seeking guidance from literary agents, a seasoned writer considering self-publishing, or an avid reader always on the lookout for new releases, this article is for you. Come along with us on a journey to discover the tales of Australian publishers in the region, the services they provide, and the amazing books they bring into existence.
Here are the top book publishing companies in Perth, Australia: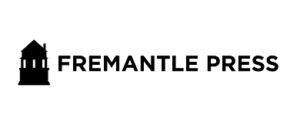 Fremantle Press, a non-profit publishing organization established in 1976, is a wellspring of Western Australian literature. It takes pride in discovering emerging authors and broadcasting their uniquely Australian stories to the world. The company's catalog spans fiction, non-fiction, poetry narrative non-fiction, and children's literature, reflecting its wide-ranging publishing scope. Fremantle is deeply respectful of Australia's First Nations peoples and their storytelling traditions. Their recent publications exhibit this diversity, with titles like "Spore or Seed" by Caitlin Maling and "Old Boy" by Georgia Tree, illuminating their adult fiction range. "One Wrong Turn" by Chenée Marrapodi and the "S. Tinker Inc. Series" by James Foley, on the other hand, add depth to their children's book selection. The thought-provoking "The Archipelago of Us" by Reneé Pettitt-Schipp, and the historic "The Silk Merchant's Son" by Peter Burke, epitomize their dedication to compelling storytelling. In summary, Fremantle Press continues to enrich the literary world with its diverse, uniquely Australian offerings. Submission guidelines.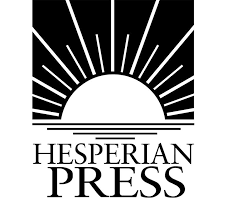 Hesperian Press, headquartered in Carlisle, Western Australia, is a non-profit publisher that has been curating and sharing the Australian narrative since 1969. This publisher's vast catalog of over 900 titles spans a variety of subjects and genres, from Australian and military history to explorers, prospectors, and life in the bush. Their standout titles, such as "A History of Dressage in Western Australia" by Marion Hercock with Zoe Harrison, and "A Short Walk in Paradise" by Peter W. Board, demonstrate Hesperian's commitment to covering diverse aspects of Australian life. Whether it's exploring the development of a sport or recounting personal adventures in the bush, these publications embody the authentic, unique, and historical narratives that Hesperian Press seeks to document and share with the world. Submission guidelines.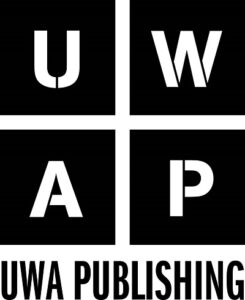 UWA Publishing (UWAP) has been a prominent source of literature and scholarly works since 1935. As the publishing arm of The University of Western Australia, it serves as a conduit between academia and the wider world. UWAP shares stories, research, and education that provoke thought, inspire action, and forge connections with engaged and interested communities. A prominent figure associated with UWAP is Dorothy Hewett, an acclaimed Australian writer whose works have had a profound impact on Australian culture. Hewett's daring narratives, which garnered her numerous accolades, including the Order of Australia (AM) and the Western Australian Premier's Poetry Award, resonate with UWAP's philosophy of pushing boundaries and challenging norms. As part of its ongoing mission, UWAP currently accepts submissions of scholarly works, children's manuscripts by First Nations authors and illustrators, and fiction and poetry. UWAP plays a crucial role in promoting narrative exploration and intellectual discourse through its ongoing contributions to literature. Submission guidelines.
Writing WA acts as a supportive bridge in the literary landscape of Western Australia, working to create opportunities for authors, publishers, and other practitioners in the writing sector. Their focus isn't just on aiding practitioners but on enhancing the social value of great writing for individuals and communities. Recognizing the power of writing to unite, challenge, inspire, entertain, and educate, Writing WA celebrates all forms of written expression, from traditional books to evolving digital formats. They strive to make the writing industry an opportunity-rich space with sustainable professional practices. As an advocate for writers, Writing WA serves as a vital source of information about literary activities in Perth and Western Australia. Their resources aid writers in understanding the publishing environment, connecting with peers, and achieving their writing goals. They also provide valuable guidance on crucial stages of the publishing journey, including finding a publisher or a literary agent and understanding the manuscript submission process. Submission guidelines.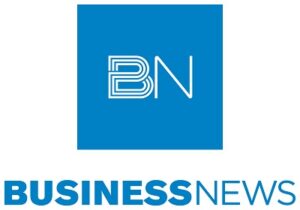 Business News, originally WA Business News, is an independent business media organization based in Perth. Founded in 1992, it provides a digital news service and a fortnightly business magazine, reaching 45,000 email addresses and a readership of over 28,000. In 2002, this newspaper moved from being freely distributed to a subscription-based model, which shows its commitment to adapting and evolving in the ever-changing media industry. Business News also delivers essential business listings through its annual Book of Lists publication and engages the community with events like the 40under40 and Rising Stars Awards. Furthermore, its Success & Leadership breakfast series offers insights from top Western Australian business leaders. The 2013 digital expansion offers subscribers full access to the site, an article archive, and a comprehensive database of Western Australian businesses and leaders. Submission guidelines (N/A).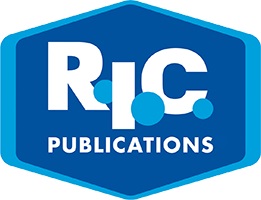 Founded in 1986 by three teachers in a backyard shed, R.I.C. Publications is now the largest supplementary resource publisher in Australia. The company aims to solve daily classroom challenges by creating relevant educational resources. It has broadened its operations to other countries including the UK, Ireland, South Africa, Malaysia, and New Zealand. Over the years, R.I.C. Publications has produced and published an array of bestselling series. Their list includes "Australian Curriculum Health," "Reading for Me," "New Wave English Skills Practice," "Australian Curriculum Science," "Comprehension Through Cloze," "Design and Technologies," "New Wave Mental Maths," and many others. They strive to continually adapt and provide high-quality, current educational materials that cater to the changing needs of today's classrooms. Submission guidelines.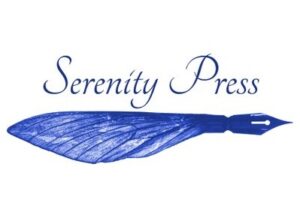 Established in 2012, Serenity Press is an independent publishing house based in Perth, Western Australia, driven by a mission to create beautiful books. Founded by Karen McDermott, the company emphasizes stories from literary folklore-fairy tales that inspire, empower, awaken, and inform readers. Karen McDermott, a renowned speaker, mentor, and multi-genre author of over 20 books has built Serenity Press on the principles of inspiring and nurturing writers' journeys. Under her leadership, the company won Bronze in the 2017 Ausmumpreneur Awards. McDermott's vision for Serenity Press is to create beautiful books that resonate deeply with authors and readers alike. They're accepting unsolicited manuscripts so if you want to publish your book, check the guidelines and get started. Submission guidelines.

Scotts is a dynamic design and printing company that stands out as one of the best in Perth, Australia. Boasting over 90 years of experience, this family-owned business is managed by the third generation of the Scott family, John and Tim Scott. The duo is committed to perpetuating the company's success by evolving with modern times and maintaining the finest standards in the design and printing industry. They can help you self-publish your manuscript, even in small quantities. Scott Print offers a diverse range of award-winning print solutions. From digital and offset printing to large format printing, distribution, and creation of corporate documents, their services cater to a broad clientele. Their expertise includes the production of books, annual reports, yearbooks, and marketing collateral. Despite its international reputation for operating according to ISO14001, FSC®, ISO9001, and ISO12647-2 standards, Scott Print retains its familial essence, ensuring a personalized approach with the capacity to handle larger, more complex projects. Submission guidelines.
Conclusion
As we come to the end of our informative exploration of Perth's publishing companies, we now have a thorough comprehension of the various routes a manuscript can follow before it is received by its target readership. We've explored how traditional and online platforms have embraced everything from novels to short stories, scholarly works to children's tales, and how they have navigated the transformation of the industry with the rise of e-books. In a rapidly evolving digital world, these publishers have shown remarkable adaptability and innovation. They have nurtured an array of voices and stories, fostering a vibrant literary community. Whether you're penning the next great Australian novel or crafting poignant short stories, remember that there's a wealth of opportunities right here in Western Australia. Keep writing, keep dreaming, and remember, every story matters.
Rafal Reyzer
Hey there, welcome to my blog! I'm a full-time blogger, educator, digital marketer, freelance writer, editor and content manager with 10+ years of experience. I started RafalReyzer.com to provide you with great tools and strategies you can use to achieve freedom from 9 to 5 through online creativity. My site is a one-stop-shop for freelance writers, bloggers, publishers, content enthusiasts who want to be independent, earn more money and create beautiful things. Feel free to
learn more about me here.