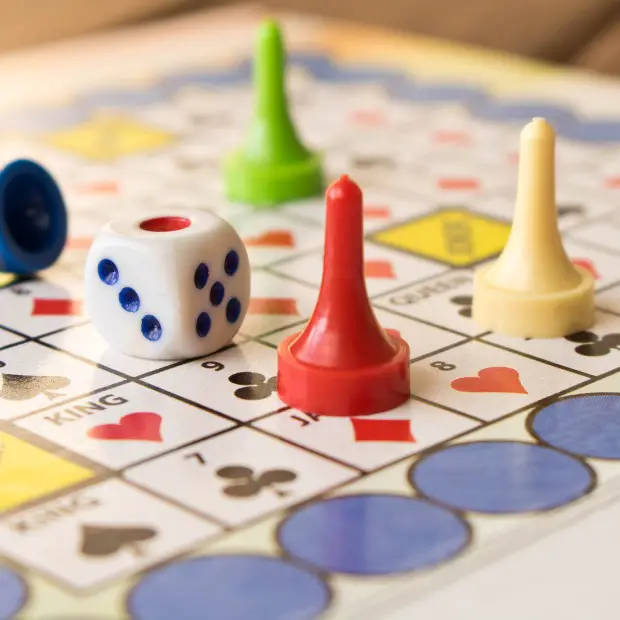 Board games take us to a realm of imagination, strategy, and shared experiences. The resurgence of interest in tabletop gaming in recent years has led to a vibrant community of creators and players alike.
If you're a board game designer with a brilliant idea or a completed game ready for publication, finding the right publisher can be crucial in bringing your creation to life. To help you navigate this journey, we've compiled a list of the 20 best board game publishers that are currently accepting submissions.
Here are the top board game publishers on the planet: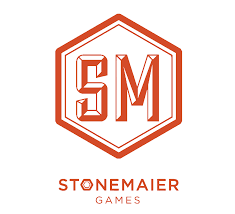 Stonemaier Games is an independent board game publisher known for its innovative and high-quality tabletop games. Their brands include Viticulture, Euphoria, Between Two Cities, Scythe, Charterstone, My Little Scythe, Between Two Castles of Mad King Ludwig, Wingspan, etc. These games feature well-balanced mechanics, strategic depth, thematic coherence, and high-quality components, such as well-crafted game pieces, artwork, and packaging. This attention to detail contributes to their games' overall enjoyment and value. If you have a game idea, they are open to submissions and pitches.

Fantasy Flight Games (FFG) is a Roseville, Minnesota-based publisher of board games, card games, role-playing games (RPGs), and miniatures games. They also trademarked Living Card Games in over thirty languages. Founded in 1995 by Christian T. Petersen, the company became widely recognized for its meticulous attention to detail, high-quality components, and engaging narratives that enhance player engagement. FFG's games often feature richly developed fictional worlds, drawing inspiration from various genres such as fantasy, science fiction, horror, and historical settings. Check out their submission guidelines.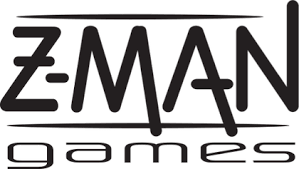 Z-Man Games is known for producing a diverse array of engaging and innovative tabletop games. Founded in 1999 by Zev Shlasinger, the company has established itself as a prominent figure in the board gaming industry. Their specialties are Euro-style games and thematic games. Euro-style games often prioritize strategy, resource management, and efficient decision-making, while thematic games place a strong focus on storytelling, immersion, and player engagement. Z-Man Games strikes a balance between these two design philosophies, offering a diverse range of gameplay experiences. Check their contact page to inquire about their submission guidelines.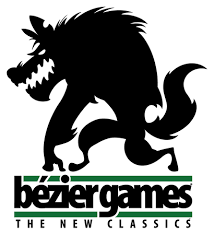 Bezier Games is a well-known board game publisher in California, USA. Founded by Ted Alspach in 2003, it became recognized for its engaging and social gaming experiences. Their award-winning products Golden Geek, Mensa Select, Spiel des Jahres nomination & recommendation are available in retail stores across the United States. Bezier Games focuses on party games that encourage player interaction, communication, and deduction skills, making them ideal choices for gatherings and social events. For game designers and other interested parties, check out their submission guidelines.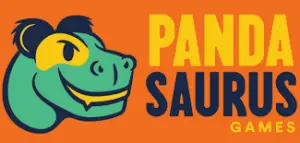 Pandasaurus Games is a hobby and mass-market board game publisher in Austin, Texas. Founded in 2012, the company has made a significant impact on the board gaming industry with its unique game designs and commitment to delivering enjoyable and memorable gaming experiences. Pandasaurus Games' catalog includes worldwide smash hits like Machi Koro, Dinosaur Island, and The Mind. The company is always on the lookout for amazing game designs and graphic art from other designers. To know more, go to their website's submission guidelines.

Renegade Game Studios is a board game publisher and design studio in San Diego, CA. Founded in 2014, the company has gained recognition within the board gaming community for producing a diverse range of high-quality tabletop games that are fun, challenging, and unique. Renegade Game Studios collaborates with various game designers and artists to bring their unique visions to life. Their game catalog spans a wide array of genres, including strategy, deck-building, social deduction, family games, and role-playing. Interested parties can check out their submission guidelines.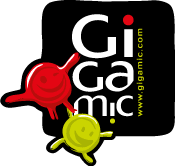 Gigamic is a renowned French board game publisher and distributor with a rich history in the tabletop gaming industry. Founded in 1991 and headquartered in Wimereux, France, it quickly built an impressive catalog of French titles that include Amigo, Zoch, Huch, Drei Magier, Eggertspiele, Granna, and more. One of Gigamic's signature games is "Quarto," an abstract strategy game that challenges players to align pieces with shared attributes while preventing their opponents from achieving the same. For individuals who want to submit games, carefully read their submission guidelines.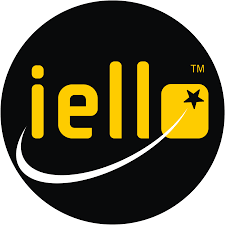 Iello is a French board game publisher, founded in 2004. Originally a distributor, they now publish games such as King of Tokyo and Decrypto. The company name reflects the company's commitment to creating innovative and engaging games that foster a sense of enjoyment and connection among players. IELLO's game catalog encompasses various genres, including strategy, party, card, theme, and family games. The company collaborates with both local and international game designers, resulting in a collection of games that showcase diverse themes, mechanics, and artistic styles. To know more, see their submission guidelines.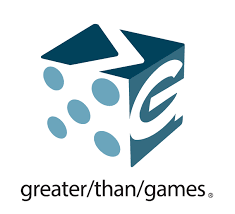 Greater Than Games is a board game publishing company in St. Louis, Missouri, that made a significant mark on the tabletop gaming industry. Founded in 2011, the company is recognized for its dedication to producing immersive and thematic games that engage players through storytelling and strategic gameplay. They collaborate with various game designers and artists to create unique gaming experiences, producing award-winning games like Tak, Kill Doctor Lucky, Bottom of the 9th, Spirit Island, Medium and so much more. To pitch a game to their Game Development team, please read their submission guidelines.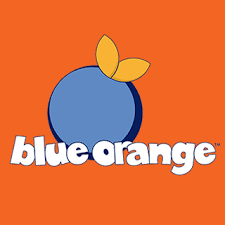 Blue Orange Games is a prominent board game publisher in San Francisco, California. Known for creating engaging and family-friendly games that cater to a wide range of players, they make sure every game is easy to learn, fun to play, and engaging for everyone. Blue Orange Games's catalog covers a variety of subjects and activities, including strategy, memory, math, logic, cooperation, dexterity, party, pictures, and cooperative games. The company places a strong emphasis on the quality of components and artwork in its games. Use the contact page on their website to inquire about their submission guidelines.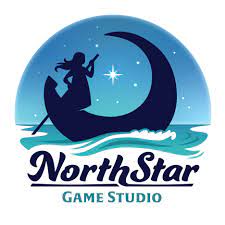 North Star Games is an award-winning board game publisher in Maryland, USA, that creates accessible and engaging games that encourage social interaction and laughter. Founded in 2003 by Dominic Crapuchettes, the company has established itself as a player-friendly company within the tabletop gaming industry. Most, if not all of the games they produce are easy to learn and teach, and with simple rules, making them suitable for players of all skill levels. The company's catalog includes a variety of party games and light strategy games. If you have a game to pitch, check out their submission guidelines.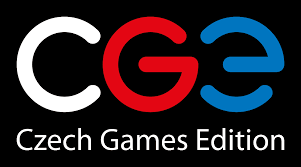 Czech Games Edition (CGE) is a renowned board game publisher based in Prague, Czech Republic. Established in 2006, the company released in the market its first titles the following year. These are Galaxy Trucker by Vlaada Chvátil and the League of Six by Vladimír Suchý. CGE actively collaborates with both local and international game designers, resulting in a diverse and compelling game catalog. They create games with strong thematic elements, engaging narratives, and intricate gameplay mechanics. Go to their contact page to inquire about their submission guidelines.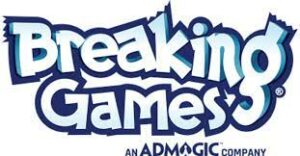 Breaking Games is a promotion, marketing, and publishing company in New Jersey, USA. It is well-known for its diverse range of games that offer innovative mechanics, creative themes, ideas, and engaging gameplay. They also produce custom games and participate in the creation of the games at the designer's request. The company's dedication to inclusivity and supporting game designers from diverse backgrounds is evident in their game portfolio. Game designers and other interested parties should read their submission guidelines.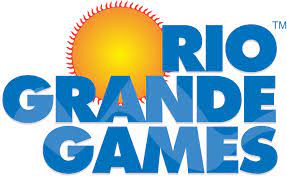 Rio Grande Games is an American board game company, celebrated for its vast and diverse collection of tabletop games, most of which promote social activity for family and friends. With a strong focus on Eurogames, their catalog encompasses a wide range of themes and complexities, appealing to both casual and serious gamers. Rio Grande Games actively engages with the gaming community through events and social media, underscoring their dedication to player feedback and community involvement. You can reach out to them to learn their submission guidelines.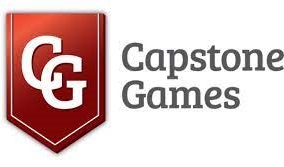 Capstone Games is a Cincinnati, Ohio-based publisher of contemporary board games that are renowned for their intricate and dynamic gameplay. Some of their most notable releases include Ark Nova, Watergate, Terra Mystica, Gaia Project, Pipeline, Irish Gauge, and more. Capstone Games produces titles that span from quick pop-ups to in-depth adventures, ensuring that there's a perfect match for every gamer within the diverse and captivating world of each board game. Use their website's contact page to inquire about their game submission guidelines.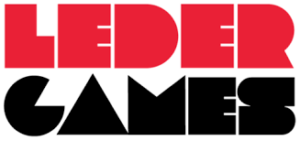 Leder Games is a board game publisher dedicated to crafting captivating and player-centric designs, like the asymmetrical strategy game, "Vast: The Crystal Caverns". The release of "Root" in 2018 further solidified its reputation in the industry, garnering international acclaim and numerous gaming awards. Leder Games' essence revolves around creating socially conscious games that thrive with repeated play and exploration, offering enduring enjoyment. Check out the links on their contact page to learn more about their submission guidelines.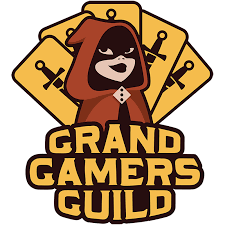 Grand Gamers Guild is an independent board game publisher known for its diverse portfolio of innovative tabletop games. Founded in 2016 by Marc Specter, the company offers a wide range of game genres and themes, engaging both casual and hardcore gamers. Their titles often feature unique gameplay mechanics and boast high production values. Several of their games, including "Endeavor: Age of Sail" and "The Artemis Project," have won prestigious awards. Grand Gamers Guild's commitment to quality, diversity of themes, and ongoing support for its titles solidify its reputation in the board gaming industry. You need to sign up to see their submission guidelines.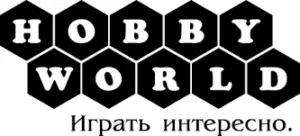 Hobby World is the largest Russian board game and tabletop gaming company. Their international presence is marked by localized game editions in multiple languages. It includes highly acclaimed titles like "Spyfall" and "The Crew: The Quest for Planet Nine,", which are known for their innovative gameplay. Hobby World prioritizes quality components and supports local hobby stores, fostering a strong sense of community. If you're interested in collaborating with them, send them a message and ask for their submission guidelines.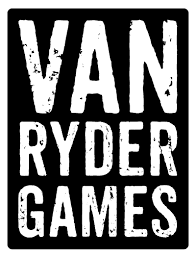 Van Ryder Games is a tabletop game publisher in Spring Hill, a few miles south of Nashville, Tennessee. Their specialty lies in crafting narrative-driven games that transport players into captivating imaginary worlds. The company pioneers blending graphic novels with tabletop gaming, thus offering unique graphic novel adventure games and gamebooks where players' choices shape the story's progression. Some of their most noteworthy games include the award-winning Final Girl, Hostage Negotiator, Detective: City of Angels, and many more. Explore their site's contact page to find out details of their submission guidelines.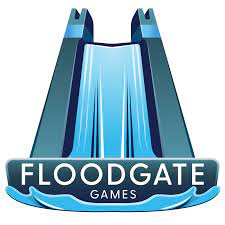 Floodgate Games is a prominent figure in the board game industry, celebrated for its diverse and innovative game portfolio. Their commitment to delivering engaging tabletop gaming experiences shines through in their range of titles, which cater to various player preferences. Known for inventive game mechanics and collaborations with talented designers, they've earned accolades for games like "Sagrada" and "Vault Wars." With accessible titles appealing to both newcomers and veterans, Floodgate Games maintains a strong reputation for excellence in board gaming. If you have a game concept to pitch, check out first their submission guidelines.
Conclusion
The top board game publishers we discussed here are open for possible project engagement with the right candidates. But before you rush to write that email or fill out that submission form, take a moment to consider what each publisher is looking for. It's important to note that while luck can play a role, the process of getting your game published is often more about skill, persistence, and preparation.
Each publisher has its submission process, so be sure to follow their guidelines to the letter. And remember, while rejection is always a possibility, it's not the end of the road. Use feedback to improve and come back even stronger. The rest is up to fate, and with persistence and dedication, you may just find your board game on the shelves, ready to sell and bring joy to players around the world. Good luck!
Rafal Reyzer
Hey there, welcome to my blog! I'm a full-time blogger, educator, digital marketer, freelance writer, editor and content manager with 10+ years of experience. I started RafalReyzer.com to provide you with great tools and strategies you can use to achieve freedom from 9 to 5 through online creativity. My site is a one-stop-shop for freelance writers, bloggers, publishers, content enthusiasts who want to be independent, earn more money and create beautiful things. Feel free to
learn more about me here.