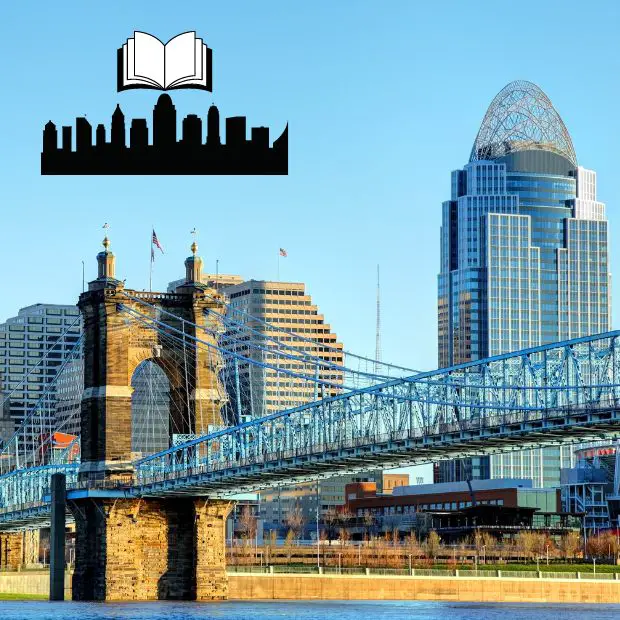 Beyond its status as a vibrant center of commerce and culture in Ohio, Cincinnati shines brightly on the map of American literary heritage, bustling with a dynamic publishing industry.
This city, once the third-largest producer of published works in the U.S., owes its reputation to an eclectic mix of renowned publishers. Each has carved a niche, fostering local literary talents, and elevating Cincinnati's influence in the literary world. We're set to embark on a literary tour of Cincinnati and its surroundings. Along the way, we'll spotlight key publishers that have indelibly contributed to both the American and international literary scene. From the Public Library's nurturing initiatives to the thriving independent bookstores, the city's literary influence on authors like Harriet Beecher Stowe, to its lively book festivals – we'll capture the pulse of Cincinnati's literary scene. Buckle up for an engaging exploration of Cincinnati's imprint on the book industry.
Here are the top book publishing companies in Cincinnati, Ohio:

Cincinnati Book Publishing is a renowned publishing house in Cincinnati, OH, that specializes in a diverse range of genres, including fiction, non-fiction, poetry, children's books, memoirs, and tribute books. They offer a wide range of services from editorial to design, marketing, and distribution to ensure the success of each book that comes out of their presses. Cincinnati Book Publishing also specializes in producing commemorative books for corporations, foundations, and other organizations through its imprint called Corporate History Press. They mobilize creative writers, editors, photographers, and graphic designers to help their clients immortalize important corporate occasions and milestones in print. Submission Guidelines.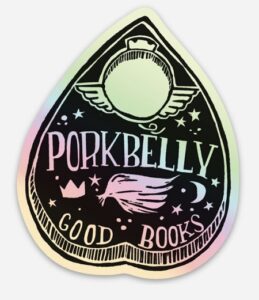 Porkbelly Press is an independent micro-press in Cincinnati, OH, specializing in producing chapbooks, small and open edition handbound books, and micro chapbooks. They pride themselves in publishing unique and intimate pieces of literature broadside, and other printing jobs using only the finest materials and traditional techniques. Their catalog includes themed anthologies, creative nonfiction, poetry, flash fiction, and hybrid literature. Pork Belly Press also publishes two multi-edition magazines. One is called Love Me, Love My Belly, which promotes body positivity, and the other is Sugared Water, an art & pop culture publication. Submission Guidelines.

The University of Cincinnati Press is the publishing arm of the University of Cincinnati. It was founded in 2017, making it one of the youngest American university presses. Its primary mission is to disseminate high-quality scholarly journals and books across various disciplines. The press publishes books and journals that contribute to the advancement of knowledge in humanities, social sciences, natural sciences, and other fields of study. They have produced various peer-reviewed books on a wide range of subjects, including architecture, economics, history, education, medicine, political science, language arts, religion, and juvenile nonfiction titles. It is a proud member of the Association of University Presses, which also includes The Ohio State University Press and the University of Akron Press in its roster. Other members from Ohio include Kent State University Press, which is run by Kent faculty scholars, and The Ohio University Press, the largest scholarly Press in the state. Submission Guidelines.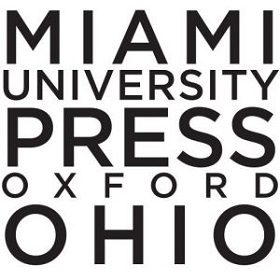 Miami University Press (MUP) is the publishing arm of Miami University, a prestigious academic institution in Oxford, OH, a mere 45-minute drive from Cincinnati, OH. The press has produced two to three poetry and poetry in translation collections every year since it was founded in 1992. MUP is also continuously publishing fiction, novellas, and short story collections in print and digital formats. They source new materials for publishing by hosting annual literary contests judged by an editorial board composed of faculty members and accomplished writers. These contests also enable them to discover new talents and voices regularly. Submission Guidelines.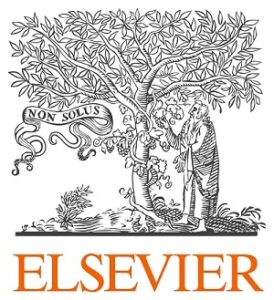 Elsevier is a prominent and globally recognized publishing company that specializes in academic and scientific literature. It has over 50 offices spanning more than 20 countries, including 15 locations in the United States. One of which is in Miamisburg, OH, a mere 50-minute drive from Cincinnati, OH. The company collaborates with researchers, scholars, authors, and institutions worldwide to publish high-quality, peer-reviewed journals, books, and reference materials that contribute to the progress of science, technology, and medicine. They provide healthcare professionals with valuable insights and up-to-date clinical information. Submission Guidelines.

Hanser Publications, LLC is a premier publisher of books about plastic technology and metalworking. It is based in Liberty Township in Cincinnati, OH, and operates as a wholly-owned subsidiary of Carl Hanser Verlag GmbH & Co.KG, which was founded in 1928 in Munich, Germany. It remains to be one of the biggest names in book publishing in the German-speaking world. The company's widely read publications have served as the cornerstone of the plastics and manufacturing industries, catering to both professionals and educators. Their comprehensive range of technical books and training materials caters to industry, science, education, and general business needs related to manufacturing. Submission Guidelines.

Did You Know Publishing, Inc. is a book publisher in Cincinnati, OH, that promotes cultural competency in schools, places of work, and local communities through a range of educational books and reference materials that conform to the 21st Century collection of knowledge. Their products include a series of books and curricula that support Pre-K to college-level education for teachers and professors. They also have a lineup of customizable training materials used by HR managers of many corporate organizations around the world to promote a culture of learning and critical thinking in the workplace. Submission Guidelines: NA, you can course your inquiries through their contact page.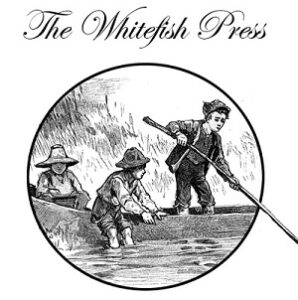 The Whitefish Press has established itself as a reputable publisher of books about fishing and related topics, including comprehensive guides and historical narratives. Their published works celebrate regional literature, including those that touch Cincinnati's history, culture, and natural landscapes. Their catalog also includes memoirs, biographies, essays, fish species catalogs, and other works that appeal to professional fishermen and outdoor adventure enthusiasts. They welcome original manuscripts that conform to their literary niche and offer generous royalties to authors. Submission Guidelines.

Blue Manatee Press is dedicated to children's literature, offering beautifully illustrated and engaging books for young readers. Their commitment to promoting early literacy and fostering a love for reading has garnered them a loyal following within the Cincinnati community and beyond. It was founded in 2011 with a mission to create timeless and meaningful books that bring parents and children closer to each other. They want to help children build essential skills and broaden their imagination while nurturing relationships and establishing healthy routines within the family. Submission Guidelines: NA.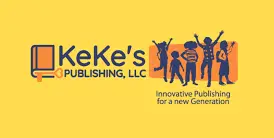 Keke's Publishing is a minority-owned and women-owned publishing house dedicated to producing children's literature and learning materials that celebrate diverse cultures and personalities. The company lives by the dictum motto "Unlocking Potential and Opportunity through Creativity". The Cincinnati-based Keke's Publishing also offers tutoring services and authors' speaking engagements. They are known for their personalized approach, working closely with writers to bring their visions to life while maintaining a high standard of literary quality. Submission Guidelines: NA.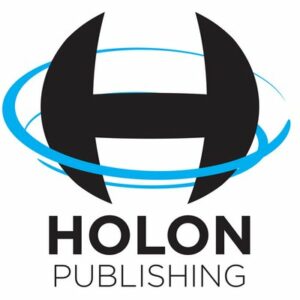 Holon Publishing is a cutting-edge book publisher in Cincinnati, OH that offers a wide range of publishing solutions to authors, whether they are publishing their first book, or have been around the block several times. Besides full-service publishing, they also provide coaching and consulting services. This publisher helps first-time authors no matter what literary genre they want to specialize in such as horror, science fiction, fantasy, romance, spy thriller, trade books, or experimental fiction. They will partner with you every step of the way, from the writing phase to editorial, design, production, marketing, and distribution. Submission Guidelines: NA, refer to their publishing solutions page.

Resource Edge Publishers is dedicated to non-fiction works, with a focus on educational and self-help genres. They strive to publish titles that provide valuable resources and insights to readers, covering topics ranging from personal development to business strategies. The company is a forward-thinking player in the Cincinnati book publishing industry. They combined old-fashioned values with a modern approach in producing their books and ebooks. Resource Edge Publishers also offers writing services to companies and individuals who want to enhance their online presence with SEO content. Submission Guidelines: NA, visit their contact page, instead.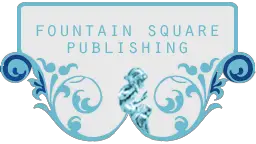 Named after a famous plaza with an iconic century-old fountain in downtown Cincinnati, Fountain Square Publishing aspires to produce titles that will someday become timeless classics. They focus not only on the written words but also on featuring the beauty and strength of the human spirit. They have published award-winning and bestselling children's stories, as well as other literary genres such as historical fiction, poetry, and coffee table books. One of their most notable published works is Littsie of Cincinnati and its sequel Littsie and the Underground Railroad. Both are illustrated novels for kids 8-12 years old. Submission Guidelines: NA.

Acre Books is a literary imprint of The Cincinnati Review, a prestigious magazine. They specialize in publishing contemporary literary fiction, poetry collections, hybrid forms, and creative non-fiction. The company has gained recognition for its discerning editorial choices and commitment to promoting outstanding works of literature. They are currently publishing an average of 5-6 books a year but they are envisioning to increase this volume in the coming years. For that, they are interested in discovering new literary talents and are open to accepting manuscripts from time to time. Submission Guidelines.

Orange Frazer Press has a rich publishing history spanning over three decades. It was founded and is still based in Wilmington, OH, which is less than an hour's drive from Cincinnati. They offer both traditional publishing and custom publishing services. The company publishes a wide range of books including memoirs, biographies, short stories, and regional interest books. They also produce various high-quality books that cover topics such as fine arts, sports, business, culinary arts, children's literature, and coffee table books. Submission Guidelines.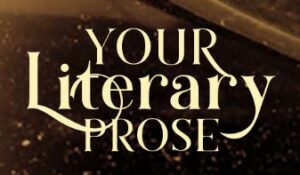 Your Literary Prose is a dynamic book publisher in Cincinnati, OH, that specializes in helping professionals and entrepreneurs become published authors and voices of authority in their respective fields. They provide publishing solutions as well as up-to-date resources for business owners, coaches, public speakers, and other self-publishers. The company fosters a collaborative and personalized approach, working closely with authors to ensure their vision is brought to life. As a local publishing company, Your Literary Prose actively contributes to the vibrant literary community in Cincinnati, supporting and championing diverse voices in the literary world. Submission Guidelines: NA, just check out their author services page.

Braughler Books is located in Springboro, OH, which is about 40 minutes away by car from Cincinnati. It is a hybrid publisher, which means they will support you through the entire publishing process, without the need for you to relinquish creative control in publishing your book in print or digital formats. The company will help you not only in the editorial process to ensure that your manuscript is well-written and formatted, but also in the other nitty-gritty of publishing, including marketing and distribution. Whether you have the knack to create fictional tales or can beautifully narrate events in written words, they have appropriate services for you. Submission Guidelines: NA, you may refer to their list of services, instead.
Conclusion
Cincinnati, Ohio, boasts a vibrant literary scene, supported by a diverse and accomplished group of book publishing companies that played a vital role in shaping the literary landscape of the city. If you expand the scope of your search for publishing companies that can help turn your manuscript into a hardcover or paperback book, or even an ebook or audiobook, the state of Ohio still has a lot to offer. Many progressive publishers such as Ohio University Press, Oberlin College Press, Two Dollar Radio, Kaeden Books, Biblio Publishing, and many others can provide you with some assistance. But if you prefer to work with local publishing companies in Cincinnati and other nearby cities, we trust that you will find the list we provided here truly helpful.
Rafal Reyzer
Hey there, welcome to my blog! I'm a full-time blogger, educator, digital marketer, freelance writer, editor and content manager with 10+ years of experience. I started RafalReyzer.com to provide you with great tools and strategies you can use to achieve freedom from 9 to 5 through online creativity. My site is a one-stop-shop for freelance writers, bloggers, publishers, content enthusiasts who want to be independent, earn more money and create beautiful things. Feel free to
learn more about me here.