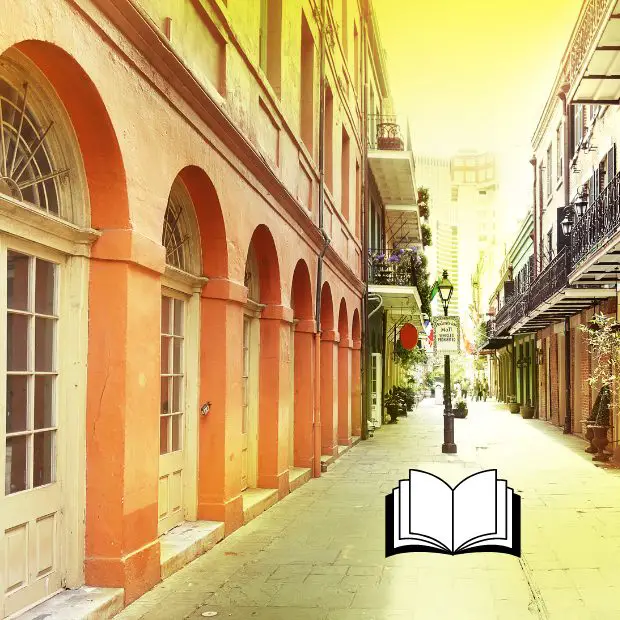 New Orleans, a metropolis immersed in rich literary heritage and cultural dynamism, has perennially served as a haven for book lovers and aspiring authors.
The Big Easy has been a dwelling place of renowned authors like Tennessee Williams, Truman Capote, and Anne Rice. The city's unique blend of French, Spanish, African, and Native American influences, its past of pirates and voodoo, and its resilience in the face of natural disasters have made it a perfect spot for publishing houses that share captivating stories. These book publishers are at the forefront of the industry, breathing life into countless authors' dreams and shaping the literary landscape of this captivating city. So, let's dive into an adventure of discovery and get to know the top book publishing companies in New Orleans, Louisiana, that can turn your manuscript into a masterpiece.
Here are the top book publishing companies in New Orleans: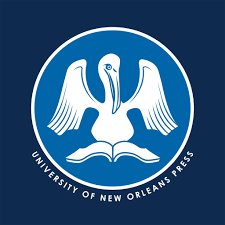 The University of New Orleans Press, more often called UNO Press, is the publishing arm of the University of New Orleans. With its inception dating back to the year 2003, this distinguished press embraces an unwavering commitment to championing and proliferating a diverse spectrum of literary creations. Its all-encompassing repertoire spans literary fiction, poetry, creative non-fiction, scholarly research, and regional studies, providing a platform for an array of unique voices to be heard. The UNO Press operates within the larger academic community of UNO and plays a vital role in supporting and showcasing the intellectual and creative achievements of both UNO faculty and the broader literary community. The press has gained recognition for its commitment to publishing diverse voices, particularly those that reflect the cultural richness and unique heritage of the Gulf South region. Submission guidelines.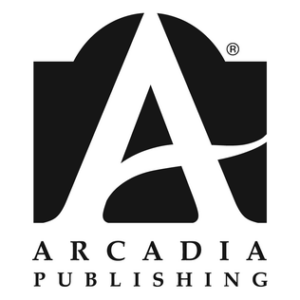 Arcadia Publishing was established in 1993 and has quickly gained recognition as one of the nation's leading book publishers of regional and local interest books. The company specializes in producing pictorial books, often known as the "Images of America" series, which feature historical photographs and accompanying narratives. The company's extensive catalog covers a wide range of topics, including local history, art, architecture, culture, industry, military, sports, and more. Their other popular book categories are Haunted & Paranormal, African-American Literature, and Roads & Routes Guides and History. They collaborate with local authors, historians, and organizations to ensure the accuracy and authenticity of the content presented in their publications. Submission guidelines.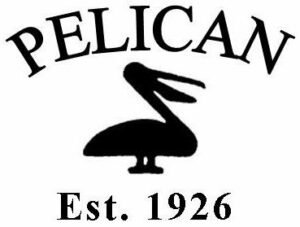 Pelican Publishing Company was founded in 1926 and it continues to etch its name deeper in the annals of literary excellence as it draws closer to its centenary year. It boasts a long and illustrious heritage of crafting impeccable books spanning a multitude of genres, showcasing literary works that pay homage to the distinctive culture, heritage, and storied history of the illustrious Southern United States. Since publishing William Faulkner and William Spratling's "Sherwood Anderson and Other Famous Creoles" marking its first trade publication, Pelican Publishing Company continued pushing the perception of regional books while remaining focused on stories of local interest to generations of readers. They explore various topics, ranging from art to architecture, history, culinary arts, holiday celebrations, children's literature, and many others. The company prides itself on its commitment to excellence and its mission to provide a platform for both emerging and established authors. Submission guidelines.

Gulf Coast Legal Publishing, LLC specializes in publishing books about federal and Louisiana law such as Civil Code & Procedure, and Criminal Code & Procedure.  It was founded in 2015 by Nicholas M. Graphia, a licensed attorney in the state of Louisiana. The firm produces and distributes books, journals, and digital resources used by legal practitioners and students. The company provides comprehensive and up-to-date information on all areas of law and constitution. It includes federal and state criminal law, corporate law, civil law, divorce law, intellectual property rights, and many others. Their books often contain case analyses, practice guides, legal commentaries, and other relevant resources to equip practicing lawyers, students, and even common citizens so they can protect and fight for their civil rights. Submission guidelines.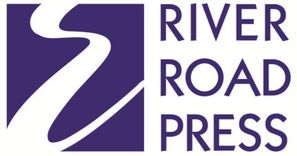 River Road Press LLC is a boutique publisher founded in 2014 in New Orleans, Louisiana. It aims to help local writers to launch their careers in the world of book publishing. It was acquired by Arcadia Publishing in 2020 and merged its title listing with Pelican Publishing Company, another imprint of the publishing group. Named after the famed River Road that winds along the Mississippi River, the publisher recognized the historical value of the region and committed itself to celebrating Southern culture and heritage through high-quality literature. They produce almost every known literary genre including fiction, non-fiction, poetry, and children's books, while paying tribute to Louisiana and its surrounding region, as much as possible. River Road Press remains committed to promoting unique regional stories and the distinct voices of the Southerners. Submission guidelines.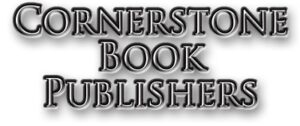 Cornerstone Book Publishers is an independent publishing house founded by New York Times Bestselling Author Michael R. Poll. The press is one of the leading publishers of books about Freemasonry and Scottish Rites, from classic reprints to new Masonic literature. They are also big on publishing books about Louisiana, highlighting unique Creole and Cajun culture, history, and heritage. The company also produces a wide range of literary works that inform, entertain, and inspire readers, including fiction and non-fiction titles that explore topics such as outdoor and bushcraft guides, young adult novels, paranormal and supernatural, science fiction, and many others. They continue to seek new literary talents who push out the boundaries of conventional storytelling and offer unique perspectives on relevant issues and narratives. Submission guidelines.

Garrett County Press is an independent book publisher in New Orleans, LA, that has been operating since 1997. They produce thought-provoking books of various genres, including literary fiction, creative non-fiction, and poetry. They publish novels, pop culture literature, investigative journalism, and other books that challenge conventional narratives and offer fresh perspectives. The press exercises a discerning editorial approach, meticulously selecting manuscripts that exhibit outstanding literary merit and contribute to the broader literary landscape. Its catalog encompasses works by both emerging and established authors who push the boundaries of storytelling and delve into subjects of social, cultural, and personal significance. Submission guidelines.

Portals Press is a small publishing company located in New Orleans, Louisiana. The press specializes in publishing poetry collections, anthologies, short story collections, and literary novels, but they are open to work across a wide range of genres, catering to diverse reader interests. The press actively seeks out manuscripts that offer innovative storytelling techniques, pushing the boundaries of literary conventions. They accept new manuscripts but they have specific instructions when submitting your proposal and work sample. For instance, you need to send 5 poems for a poetry collection, and 2 stories if you intend to publish a short story collection. As for novels, you need to send in around 20 consecutive pages of your manuscript. Your book's title must be clearly stated at the beginning of the query letter. Submission guidelines.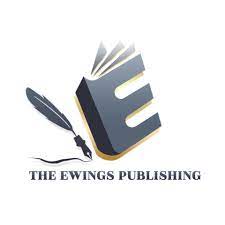 The Ewings Publishing is a hybrid publishing company known for its commitment to producing and marketing high-quality books across various genres. With a passion for storytelling and a focus on literary excellence, The Ewings Publishing aims to help new authors become successful self-publishers. The company provides valuable services that cater to every author's uniqueness. The publishing house prides itself on its dedication to supporting both established and emerging authors, providing a platform for them to share their works with the world. The Ewings Publishing publishes a wide range of genres, including fiction, non-fiction, memoirs, poetry, and works that explore various topics of interest. Submission guidelines.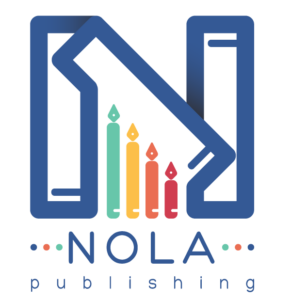 NOLA Publishing House is an esteemed children's book publishing house located in New Orleans, Louisiana. Founded by Tia Clarke with a passion for sharing stories, inspiring children, and making the dreams of independent authors a reality. The press does not take any royalties from book publishers. The company guides authors through the self-publishing process from start to finish, providing a dedicated team that will work with them every step of the way. NOLA Publishing House publishes a series of books focused on a girl cartoon character named Riley. These books teach children to be confident, healthy, happy, and organized. Submission guidelines.
Final Thoughts
Besides being home to many publishers, New Orleans is also the host of the Tennessee Williams & New Orleans Literary Festival – an annual five-day event that attracts writers, actors, musicians, and academics from around the globe. As you embark on your writing journey, remember that finding the right publishing company is essential. Consider your genre, writing style, and publishing goals to ensure a harmonious match. Keep in mind that the publishing landscape is ever-evolving, and it's wise to stay updated by visiting the websites of these publishing houses for the most current information.
Rafal Reyzer
Hey there, welcome to my blog! I'm a full-time blogger, educator, digital marketer, freelance writer, editor and content manager with 10+ years of experience. I started RafalReyzer.com to provide you with great tools and strategies you can use to achieve freedom from 9 to 5 through online creativity. My site is a one-stop-shop for freelance writers, bloggers, publishers, content enthusiasts who want to be independent, earn more money and create beautiful things. Feel free to
learn more about me here.