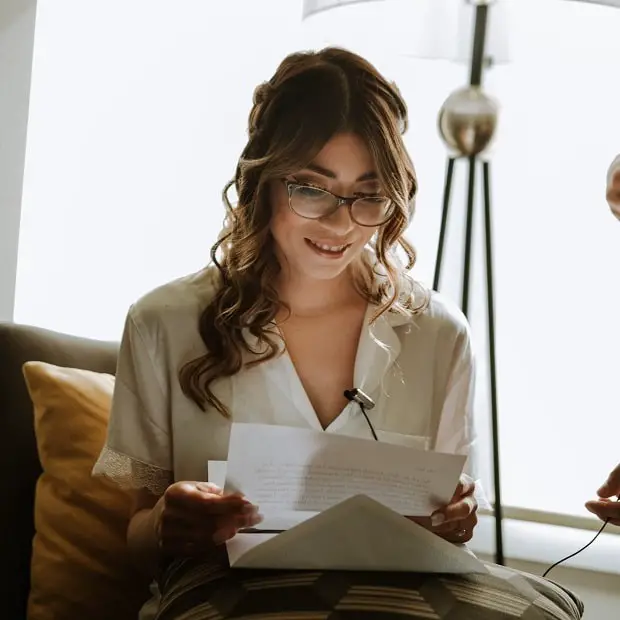 "First impressions last a lifetime."
Nowhere is this truer than in the world of freelance writing, where your cover letter is often the first introduction a client has to your professional capabilities. A compelling cover letter can be the gateway to securing coveted projects. However, even seasoned writers sometimes falter when it comes to crafting an engaging cover letter that succinctly captures their skills and enthusiasm. Fear not! I'm here to guide you through the nuances of creating that perfect first impression. Stick around, and I'll also provide a sample to get you started on the right foot.
How To Write A Freelance Writer Cover Letter
The best rule to follow while writing a cover letter is to keep it simple. You don't have to get into fancy details and take things out of the way. Clients don't want to waste their time reading irrelevant information. Let's talk about the best things to include in your cover letter.
1. Greet the client
What do you do when you first meet someone? You greet them! Although professional greetings typically include addressing the other person "mam" or "sir", that's not the case with freelance writer cover letters. For cover letters, you can neither be too casual nor too formal while greeting the client. However, it's still necessary to keep your tone professional as you're talking to someone for the first time. You cannot go like, "Hey, what's up?". Such sentences will spoil the first impression, as it is extremely casual. So, the best idea is to greet the client with "Hey" or "Hi" and mention the client's name as well. This will help build a personal connection.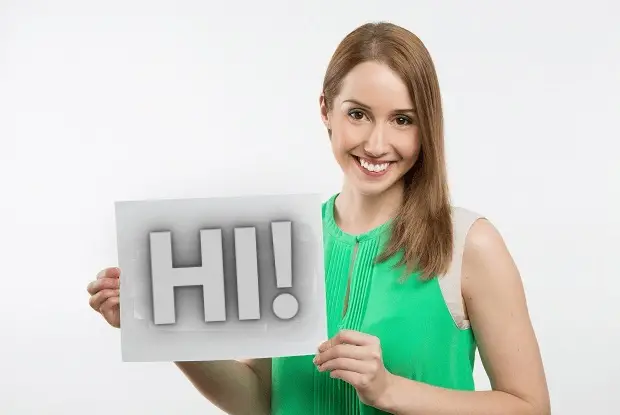 2. Make the client feel the job is for you
When writing a cover letter, use a confident tone and make the client feel you're the best candidate for the position. To do this, you can start the cover letter with a personable and conversational sentence. A casual tone might do the job here. This first line should tell the client that you're the one they're looking for. Also, make it your goal to establish a rapport with the client early on.
3. Introduce yourself
A short introduction is enough to tell the client about you. If they're interested in knowing more, they'll ask you in the interview process. Therefore, the introduction should comprise a line or two, specifically about your career as a freelance writer. Going out of the way and including your education, age, location, etc., will sound sloppy unless required. You can introduce yourself as a content writer and tell the client how you came to know about their job post if the situation calls for it. A line or two will do the job!
4. Share your experience
Letting the client know about your experience is one of the most important aspects of a freelance writer's cover letter. After all, they need to know about your expertise and professionalism to consider you for the position. Mentioning your track record in the cover letter helps you stand out among the pool of applicants.
Here's what might count when touting your work experience:
How long you've been in content writing
The number of articles you've written
The type of content you specialize in
Your published content
Although technical skills aren't that necessary in content writing, it's still better to include your experience with keyword research tools and other implements that come in handy for freelance writing.
5. Stay in line with the job requirements
Even though you already have a great cover letter, it pays to customize it according to your client's requirements. You might need to make a few edits to make the client feel as if you've written the cover letter specifically for them. You can leave a few spaces blank in your general cover letter and fill them in when applying for specific jobs. For example, if the client wants a writer in the pet niche, you can use the blank space in your general cover letter and add "pet niche" while applying for that job. Also, if the client wants a specialist, say in a medical niche, you'll have an edge against the competition if you're a doctor, or at least, have an educational background on the subject. All these tricks will help the client think you're the right match with every line they read!
6. Don't forget any extra skills!
While your experience is the first thing to make you stand out in the market, your specialized skills that apply to the job come next. If you have some extra skills like keyword research or creative abilities like basic graphic design and lay-outing, it's best to mention them too. These skills will increase your chances of getting hired as the clients will trust you more.
7. Hook the client with your words
Well, being a professional writer, keeping the readers hooked by the right words won't be a difficult task, right? With every line the client reads, they should get a value that'll persuade them to hire you. If they see benefits in what you offer, they'll take the step forward.
8. Keep it short and to the point
Many writers think cover letters should be verbose with several paragraphs. But they're wrong. Cover letters are supposed to be concise and direct to the point. You should limit your cover letter to 3-4 paragraphs only. Just think of it this way: clients have probably hundreds of job proposals in line. With so much work already on their list, do they have time to read tediously long cover letters? So, it's better to make things easy for your client as well. While many people might opt for long cover letters, you should not follow suit, unless it's required by the client, which rarely does. For example, the client might want to know about the applicant's detailed experience. In that case, you can make the cover letter longer by adding a few more things. But generally, keep it short and to the point.
9. Wrap it up
As you end up, you can establish a friendly relationship with the client. Start by thanking them and letting them know that applying for the job is a good experience for you and you'll be happy to get this role. Then, express your willingness to answer whatever other questions they may have, and leave your contact details or how they can reach you.
10. Proofread it!
Proofreading your cover letter is essential. You might come across mistakes you previously overlooked. As a content writer, any grammatical or spelling errors will impede your chances of getting hired. So, make sure your cover letter is free of mistakes. As a practical application of what we discussed above, I prepared a freelance writer cover letter sample for you!
Freelance writer cover letter sample
Dear [client's name],

I was excited to come across your content writing opportunity, and I believe my 5+ years of experience in the field aligns perfectly with your requirements.

Throughout my writing journey, I have consistently produced high-quality blog posts, website content, and affiliate reviews. My proficiency doesn't just stop at creating compelling narratives; I am also well-versed in SEO and utilize state-of-the-art keyword research tools. My articles have consistently achieved top rankings on Google, resulting in a traffic increase of up to 25% for numerous clients.

Understanding the ever-evolving digital landscape, I ensure that my writing remains conversational and engaging, keeping readers hooked and conveying the intended message effectively.

I am enthusiastic about the prospect of leveraging my skills to drive results for your company. Thank you for considering my application. I am eager to discuss how I can be an asset to your team.

Warm regards,

[Your Name]
Final words
Creating a freelance writer cover letter may seem difficult because of the need to convey substantial information in just a few paragraphs. I trust that the comprehensive guide I presented here, along with a free sample at the end, will help you! Next up, you may want to explore a guide on how to create a freelance writer bio.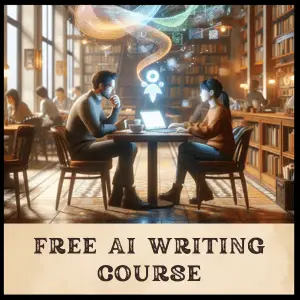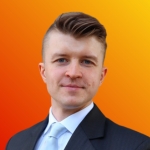 Rafal Reyzer
Hey there, welcome to my blog! I'm a full-time blogger, educator, digital marketer, freelance writer, editor, and content manager with 10+ years of experience. I started RafalReyzer.com to provide you with great tools and strategies you can use to become a proficient writer and achieve freedom through online creativity. My site is a one-stop shop for freelance writers, bloggers, publishers, and content enthusiasts who want to be independent, earn more money, and create beautiful things. Dive into my journey here, and don't miss out on my free 60-minute AI writing online course.