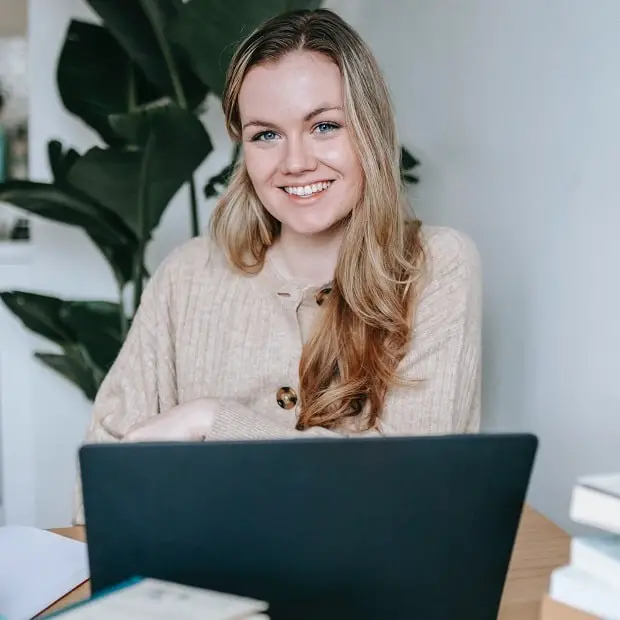 As the freelance market gets stiffer, writers need to use strategies that set them apart from the competition.
For this, a professional freelancer's resume can come in handy. While many people may not realize its importance, a good resume can help you win better jobs. So, I have compiled the best ideas on how to create an impressive freelance writer's resume to help you out if you don't have one already. You'll also get 2 free samples at the end!
How To Create a Freelance Writer Resume?
The purpose of a resume is to showcase your skills and expertise precisely so prospective clients or employers can evaluate your eligibility. Therefore, it should consist of sections that explain your skills. Let's discuss these, shall we?
1. State your name and contact details
Place your name in the resume header, written in a larger font, and highlight it. It will be the first identifying mark of your document, whether printed or in digital form. Below that, you can include your location and contact number. You can also add an email address to make it easier for clients to reach you. This brief introduction is more than enough for the client, especially if you're applying for a remote job. After all, your skills and work experience matter the most, and you need to focus on them.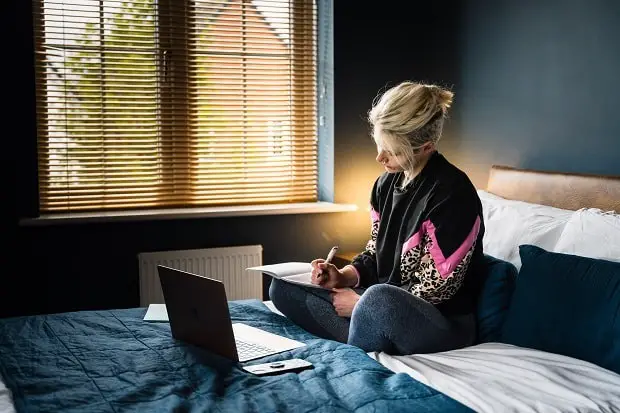 2. Set your format
If you're writing the resume yourself, you need to focus on the formatting to give it a clean and professional look. If your resume is sloppy in the first place, you'll automatically lose the job.
Here's what to do:
Use a word processor like Google Docs or Microsoft Word.
Set 1-inch margins on the sides.
The font size should be 10 or 12 points.
Choose the font or fonts that are commonly used in business communications, like Arial or Calibri. Nothing too fancy.
3. Write a summary or objective
A resume summary will be the first thing to add. It will briefly introduce you to the client as a person and not just a name. As the summary should be no more than 2-3 lines, it's important to use the fewest words possible to describe your experience and expertise. The client should immediately know that you're the person they're looking for once they read it. Writers may also opt to write an objective or mission statement that will include a broad range of credentials and other things like membership rates, traffic rates, etc. if you're a blogger too.
4. Expound on your work or project experience
While adding your experience to the resume talks about your professionalism, going out of the way can make you lose the job. For example, don't put too much emphasis on the odd jobs you did when you were in college. Instead, highlight any jobs you did that are relevant to the client's requirement and their business niche. If you're currently writing for blogs and magazines, make sure you add the brand name too. It will be a huge plus!
5. Flaunt your skills
For a content writer's resume, writing is not the only skill you need to mention. Many other skills or qualities can be mentioned to increase your chances of being hired. Apart from writing plagiarism-free and grammatically correct content, here are other skills of content writers that many clients appreciate:
Comfortable working with tight deadlines
Excellent Time-management
Research diligence
Creativity and multi-tasking ability
Attention to detail
Knowledge in Search Engine Optimization (SEO)
Keyword research expertise
Communication and teamwork
Data analysis
Motivation to work and stay focused
These are just some of the soft skills that I think clients love to see in their writers. They might not directly relate to writing per se, but they play a significant role in getting the work done right. Apart from this, if you have any technical skills like email marketing tools and keyword research tools, don't forget to mention them. They can help you stand apart from other writers, even if you don't have enough experience.
6. Highlight your achievements
If you've done content writing work in the past, make sure to add that too. Past work is an excellent way of winning clients while pitching for jobs in a competitive market. However, you might have many accomplishments you are proud of, but you need to stay in line with the job requirements. After all, the client only wants to read what applies to their job post. If you add irrelevant things, it'll just take up more space, and the client may lose interest. Another great and effective idea is quantifying your achievements. For example, you can add the number of articles you've written in the past and the percentage increase in website traffic you were able to accomplish.
Let's take a few examples:
Researched and wrote 1000+ articles in different niches for international and local clients.
Wrote and published over 500 pieces in the past year with 1M+ views.
Increased website traffic by 20% through my extensive skills.
Such achievements will prove your credibility in the fewest words possible, and you'll increase your chances of getting hired.
7. Include your education
While your education may not necessarily help you win jobs, it can show your certification and capability to some extent. Including your educational attainment can be beneficial. For example, most clients need an expert when writing health-related articles, and if you're a doctor or a nurse, mentioning your education can be the best idea! So, it's better to describe your education and the school you've graduated from, especially if your degree is relevant to the job requirement.
8. Make your resume printable and visually appealing
With so many online templates available, it would be foolish not to make your resume attention-grabbing. Some of them can be downloaded for free, while others would require a minimal fee so you can get a high-resolution copy of your resume. You can customize these templates to your heart's content to make them uniquely yours. Besides the texts and images, you can also alter the colors, re-arrange the layout, and add or subtract objects in the templates. Besides Canva, you can also check out resume.io, which is one of my favorites, as it has a feature wherein you can connect your social media profile to automatically use the info you already have there. Saves you a lot of typing time. You can also check out zety.com, and cvmaker.com. Many others offer these services but you can already view or access hundreds of templates from the sites I've mentioned.
Freelance Writer Resume Samples
You have several options for building a content writer resume. While you can build a resume on Microsoft Word, Google Docs and Canva are also better options. Here are 2 samples you can pattern for your resume.
Sample #1
Amanda Caroline
Freelance content writer (+64)-000-000 | yourname@email.com | United States
Summary:
A freelance content writer with 2+ years of experience and crafted 1500+ articles in different niches. I specialize in keyword research and digital marketing and can deliver 30 articles every month. Currently seeking a position in (company name) as a marketing expert to increase organic traffic.
Experience:
Freelance writer The Content Master, 2018 – present
Researched and wrote 50+ articles in different niches, including healthcare and beauty.
Discussed projects with the team and completed them according to the guidelines.
Guided other writers with the work.
Increased the traffic from 35% to 50% in less than three months.
Content writer Craft Your Ideas, 2019 – 2021
Collaborated with different websites to provide them with high-quality content.
Proofread and corrected grammatical mistakes in the articles.
Implemented SEO techniques and keyword research to rank the articles.
Created content for different clients in different niches.
Skills:
Time management
Keyword research
Email marketing
Search Engine Optimization
Ability to work under strict deadlines
Creativity and focus
Achievements:
Got my article featured in Forbes in 2019.
Published my articles and handled a blog.
Increased the traffic to the website by 25%.
Completed a freelance writing course in 2016.
Education: Bachelor of Arts | University of California, 2014.
Sample # 2
David James
Experienced content writer (+94)-001-001 | myname@myemail.com | NYC, New York
Summary:
Experienced copywriter and content writer with 4+ years of experience crafting content in the digital marketing and email marketing niche. I have SEO and keyword research knowledge and am enthusiastic about adhering to deadlines and producing compelling articles in various niches.
Experience:
Guest Writer The Online Community | 2017 – 2018.
Crafted more than 300 articles in different niches.
Proofread and corrected several articles.
Worked under tight deadlines but still focused on quality.
Used SEO and keyword research skills to improve traffic.
Content writer Write The Blogs | 2019 – Present
Completed job proposals and set up contracts with new clients.
Discussed projects with the team and assigned the tasks to others.
Researched and wrote compelling articles that increased traffic to the site.
Wrote 500+ blog posts and product reviews.
Promoted the articles on social media platforms and through emails.
Skills:
Publishing experience
Proofreading
Copywriting
Research and Creativity
Writing and SEO
Education:
The Online University | 2020 – Present
Final Words
Once you have a detailed guide to writing a content writer's resume, crafting a job-winning one isn't that difficult. I have explained a complete guide to help you with it. You can also use the provided samples or a resume builder like Google Docs or Canva for a professional-looking resume. Next up, you may want to explore a guide on how to create a freelance writing portfolio.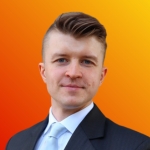 Rafal Reyzer
Hey there, welcome to my blog! I'm a full-time blogger, educator, digital marketer, freelance writer, editor and content manager with 10+ years of experience. I started RafalReyzer.com to provide you with great tools and strategies you can use to achieve freedom from 9 to 5 through online creativity. My site is a one-stop-shop for freelance writers, bloggers, publishers, content enthusiasts who want to be independent, earn more money and create beautiful things. Feel free to learn more about me here.