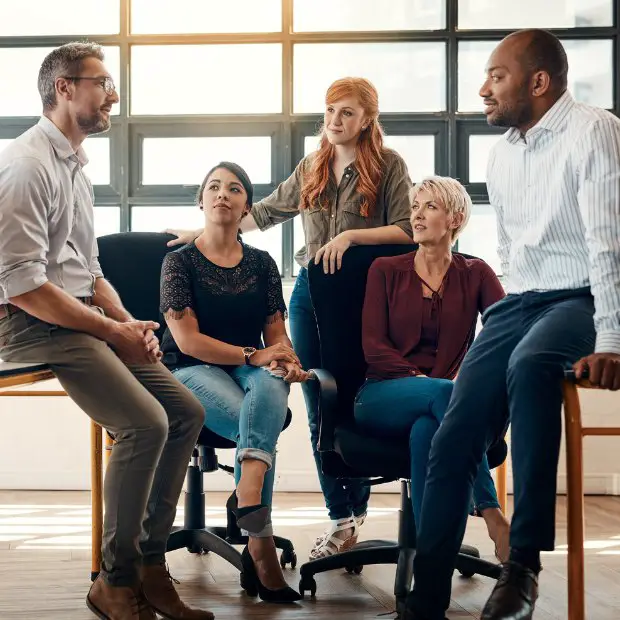 In the world of entertainment and the arts, talent agencies play an important role in helping aspiring actors, musicians, models, scriptwriters, and other creative individuals realize their dreams.
These agencies are the gatekeepers to opportunities in the industry, connecting talent with casting directors, producers, and brands. Emerging talent must know which talent agencies are currently accepting submissions. In this article, we'll explore the 20 best talent agencies, providing valuable insights for those looking to break into the entertainment and creative industries. To further your knowledge, I've compiled a resource of over 3,000 publishing houses you might find valuable.
Here is a List of 20 Best Talent Agencies Accepting Submissions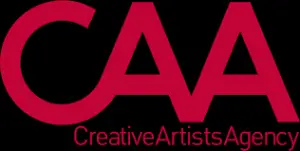 Creative Artists Agency (CAA) is a renowned global talent and sports agency founded in 1975. Headquartered in Los Angeles, and with offices worldwide, CAA represents actors, directors, musicians, athletes, and other creative professionals. They negotiate contracts, endorsements, and media deals, shaping careers in television, music, and sports. They also facilitate branding, licensing, and corporate advisory services, helping clients navigate the entertainment and sports industries. Their influence extends to innovation ventures and technology initiatives. Click here for applications and submissions.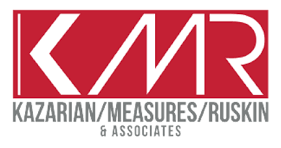 KMR Talent is a well-respected talent agency operating in the entertainment industry. Founded by prominent agents Mark Measures, Paul Ruskin, and Michael Kazarian in 1959, this agency has built a strong reputation for representing a diverse range of artists and professionals in the fields of television, theater, voiceovers, and commercials. KMR Talent is headquartered in Los Angeles, California, and has a long history of success in connecting talented individuals with opportunities in the world of entertainment. Their clients are mostly by referrals, but you can reach out to the agency's theatrical and commercial departments for applications and submissions.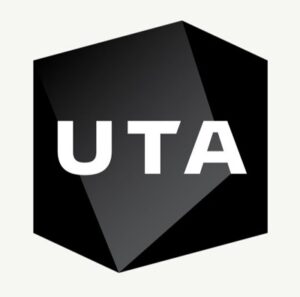 United Talent Agency (UTA) is a premier talent and entertainment agency that represents visionaries who shape culture and lead us into the future. Founded in 1991 and based in Beverly Hills, the agency has a diverse clientele spanning artists, creators, athletes, and brands. UTA's extensive expertise and versatile capabilities empower talent and companies to navigate their journeys with unwavering confidence, with services for music industry talents encompassing concert bookings and record deals. They facilitate career growth and global reach for artists, secure opportunities for creators, and foster the success of athletes and brands. You can click on this link if you are seeking representation or a career.

Paradigm Talent Agency is a global powerhouse in talent representation founded in 1989, dedicated to a diverse and dynamic roster of artists and content creators across various entertainment realms. From television and motion pictures to theatre, digital media, print and digital book publishing, content finance, and brand partnerships, Paradigm offers comprehensive global representation. The agency's worldwide team operates with unwavering discipline, passion, and focus on generating substantial opportunities for its clients and partners. If you are into book publishing, you can check out their submission guidelines.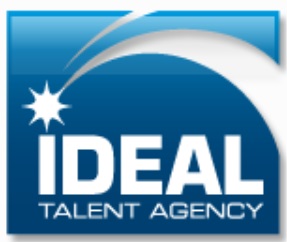 Ideal Talent Agency, founded in 2010, is a top-tier boutique talent agency in Southern California, that is renowned for its personalized representation services. Catering to a diverse clientele of celebrities and emerging talents, they excel in TV, film, and commercial representation. Moreover, the agency extends its support to writers, directors, and casting directors, actively nurturing their creative pursuits. Currently, they are actively seeking bilingual Hispanic talents under 30, children aged 6 to 15, athletic males aged 15 to 25, diverse actresses aged 15 to 22, actors under 40 with extensive multi-cam credits, especially those aged 26 to 34, and comedians under 35 with strong character reels. Click here to access their submission guidelines.

The Gersh Agency, often referred to simply as Gersh, is a respected talent and literary agency within the entertainment industry. Founded in 1949 by Phil Gersh, the agency maintains twelve full-service departments: Talent, Literary, Film Finance, Books, Comedy, Theater, Production, Alternative, Digital, Branding, Commercial Production, and Commercial Endorsements. They work diligently to secure roles, contracts, and opportunities for their clients in various entertainment sectors. The agency also represents writers and content creators, assisting them in securing publishing deals and adapting their works for various media platforms. The company does not accept unsolicited materials, but you can click here to access their submission guidelines.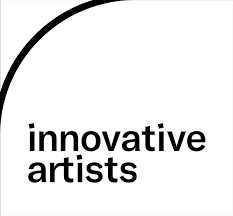 Innovative Artists is a prominent talent agency that operates primarily within the entertainment industry, encompassing television, theater, and other related fields. Established in the early 1980s, the company has grown to become a respected player in the world of talent representation, operating in their LA and NYC offices. Innovative Artists represents a diverse array of talented individuals, including directors, writers, and other entertainment professionals. They help clients secure opportunities for roles in movies, television shows, commercials, voice-over work, and more. The company does not accept or review unsolicited creative material of any kind, including concepts, pitches, demo reels, scripts, artwork, photographs, etc. For more details, click their submission guidelines.

The APA Talent Agency is one of the largest diversified talent agencies in the world with offices in Los Angeles, New York, Atlanta, Toronto, and London. Founded in 1962, the agency has established itself as a powerhouse in talent representation, offering a wide range of services to artists, musicians, writers, and other creative professionals in the movie, television, music, sports, and publishing industries. APA's dedicated team of agents and professionals work tirelessly to connect talent with the right projects, negotiate contracts, and provide strategic guidance, all while advocating for their clients' artistic and financial interests. Click this link to connect with them.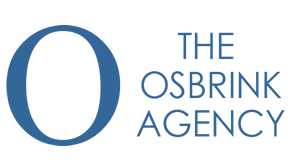 Osbrink Talent Agency is a highly regarded and well-established talent agency in the entertainment industry. With a history dating back to 1979, the company has earned a stellar reputation for representing a diverse range of talent, including actors, models, influencers, and voiceover artists. Their team of experienced agents leverages their industry expertise and extensive network to help talent achieve their career goals. Osbrink's commitment to professionalism, ethical practices, and transparency in contract negotiations has made it a trusted partner for talent and industry professionals alike. If you're interested in working with them, fill up and submit the agency's online submission form.

The Kohner Agency was founded in the late 1930s, in Los Angeles. The agency's roster boasts some of the most industrious and accomplished actors in the realms of television and theater. Their clients have garnered a multitude of prestigious accolades, including Golden Globe, SAG, Emmy, Tony, and Independent Spirit Award nominations and wins. It's essential to note that the Kohner Agency upholds a strict policy whereby neither the agency nor its agents or employees accept or review unsolicited materials. This policy applies across all means of submission, whether it be via mail, fax, resume in PDF version, or e-mail.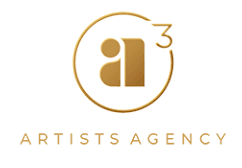 A3 Artists Agency is a talent agency operating at the forefront of the entertainment industry. Located in New York City, as well as in Los Angeles, the company is recognized for its comprehensive representation services, covering a wide spectrum of talent, including musicians, comedians, authors, and speakers. With a global reach and offices in major entertainment hubs, A3 is well-equipped to connect talent with diverse opportunities across the world. The company leverages technology and digital platforms to maximize exposure and create new avenues for its clients' success. To inquire about their services, you can reach out by clicking on their contact information page.

BRS/Gage Talent Agency is a renowned American talent agency that specializes in representing a diverse roster of talent, including actors, actresses, models, and voice-over artists. They provide services to both emerging talents and established stars. BRS/Gage works closely with clients to secure opportunities in the media and live performances. Their dedicated team of agents possesses a wealth of experience and industry knowledge, enabling them to navigate the complex world of entertainment and negotiate favorable contracts on behalf of their clients. Click here for full contact details.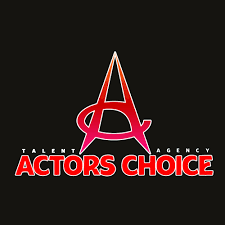 Actors Choice Talent Agency is a dynamic and full-service talent agency in Denham Springs, Louisiana, USA, with a passion for connecting talent with exciting opportunities across various sectors, including film, commercial, television, promotional, print, and voice-over. The agency aims to help artists unlock their potential and pursue their dreams within the entertainment field. They recognize each artist's unique goals and aspirations and tailor their services to the individual needs of the artist. If you are interested in collaborating with them, click on their submissions link.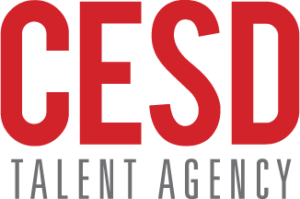 CESD is one of the nation's most prestigious and influential talent agencies, encompassing a wide spectrum of talent representation. With headquarters in both New York City and Los Angeles, the agency exerts its dominance in the entertainment industry. CESD offers comprehensive representation for a diverse array of performers, covering on-camera and voice-over commercials, digital content, print and fashion, beauty, dance, animation, television, radio, affiliate marketing, gaming, hosting, puppeteers, promos, trailers, and narration. To reach out to them, just click on this contact info page.

Don Buchwald & Associates is an influential talent agency founded by Don Buchwald in 1977. They represent a diverse spectrum of talent, including actors, comedians, writers, directors, and other creative professionals. With its headquarters in the bustling heart of New York City, Buchwald has extended its reach, establishing a significant presence in Los Angeles as well. They offer full-service representation across the entire entertainment industry, spanning commercial, broadcast, theatre, television, literary, feature film packaging, personal appearances, syndication, branding/digital, and emerging talent. Click here for contact information.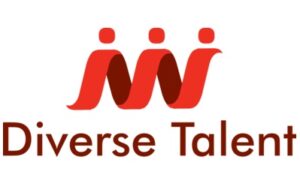 Diverse Talent Group shines as a beacon of diversity and inclusion in the entertainment industry. Founded with a mission to champion underrepresented voices, this agency proudly represents a diverse array of talent, including actors, models, artists, and creatives from various backgrounds and demographics. Diverse Talent Group's key attributes include personalized service, industry expertise, and a global reach, allowing them to connect clients with opportunities worldwide. Ethical practices, advocacy, and unwavering support are central to their mission. Here is a quick-access link to their website's contact information.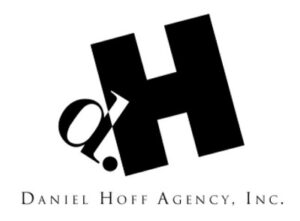 The Daniel Hoff Agency is a respected talent agency in LA, California, that handles a diverse and talented roster of talents. They excel in guiding their clients toward success in various sectors of the entertainment world, including television, theater, voiceovers, and digital media. With a reputation for professionalism and integrity, the Daniel Hoff Agency continues to be a trusted and influential force in the ever-evolving entertainment landscape, contributing to the success and growth of its clients. Click here for the company's contact details.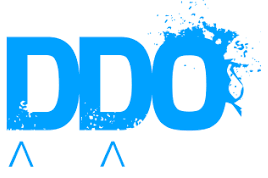 DDO Artists Agency was founded in 1969 by Dorothy Day Otis. It is a prominent talent agency with a focus on representing the youth of Hollywood. The agency is based in LA, California, and specializes in representing actors, dancers, and voiceover artists. DDO is known for its commitment to nurturing talent and fostering career growth. Individuals interested in submitting their materials for review can mail a headshot, resume, and cover letter detailing their experience and department of interest. The agency does not accept phone calls and drop-off submissions. Here is the link to their comprehensive submission guideline.

Clear Talent Group (CTG) is a highly regarded talent agency with offices in LA and New York City. Founded in 2003, the agency made a splash in the industry by representing a diverse range of artists, including actors, dancers, choreographers, and social media influencers. They provide their clients with helpful tools and advice allowing them to realize their goals. CTG is a member of the Association of Talent Agents (ATA) and franchised with both the American Federation of Television & Radio Artists (AFTRA) and the Writers Guild of America (WGA). You can click on this link to connect with them.

Avalon Artists Group is a full-service talent agency focused on representing actors across the United States of America. They have offices located in LA California and New York, with representatives in Miami, Chicago, and Atlanta. Avalon Artists Group offers hands-on personalized representation and guidance to its clients. Their team of experienced agents works closely with artists to secure opportunities in television, theater, commercials, and digital media, tailoring their approach to the unique needs and goals of each individual. Here is the link to the agency's submission guidelines.
Conclusion
These carefully selected talent agencies have shown a commitment to discovering and nurturing talent from various backgrounds. As the entertainment industry continues to evolve, these agencies remain at the forefront, embracing diversity, innovation, and emerging trends. Finding success in the entertainment world often depends on talent, determination, and finding the right agency to represent your unique abilities. So, take the plunge, submit your portfolio, and embark on your exciting journey toward stardom and creative expression. Next up, you may want to explore a guide on music publishing companies in Los Angeles.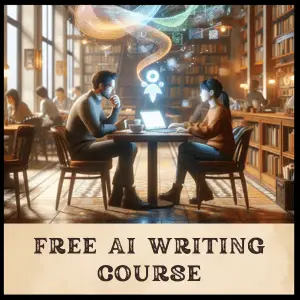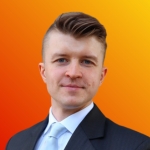 Rafal Reyzer
Hey there, welcome to my blog! I'm a full-time blogger, educator, digital marketer, freelance writer, editor, and content manager with 10+ years of experience. I started RafalReyzer.com to provide you with great tools and strategies you can use to become a proficient writer and achieve freedom through online creativity. My site is a one-stop shop for freelance writers, bloggers, publishers, and content enthusiasts who want to be independent, earn more money, and create beautiful things. Dive into my journey here, and don't miss out on my free 60-minute AI writing online course.