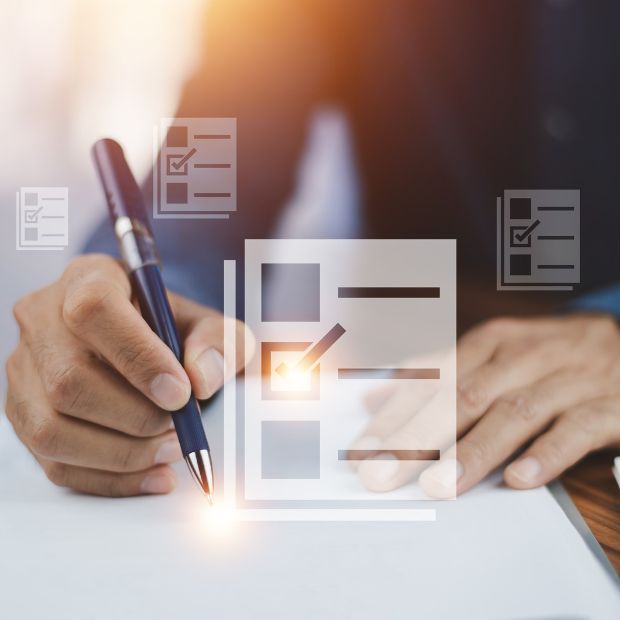 Don't you find it annoying that it takes ages just to find a document you've written ages ago on your computer?
As a content writer, chugging out two to eight articles a day should be very common to you. And after a few months or so, it's no surprise that you will have thousands of documents in your folders or on your desktop.
Right now, you're here because you want to learn about document management as a content writer or ways to improve your current workflow. Either way, knowing how to do it effectively can save time, improve productivity, and increase your chances of success. To get started, continue reading.
Things you need to know about document management for content writers:
File Naming Conventions
Use a consistent file naming convention to make your documents easy to find. Include the title, date, and version number. If you're a tech whiz, you can leave out the date since your computer already saves timestamps when a file is created, accessed, and modified.
If you need to include a date, use a standardized format like 'YYYY-MM-DD_Title_Version.' A format like this will keep your files organized chronologically and prevent confusion. For example, '2023-06-01 Document Management v1.0.'
Meanwhile, save your text documents using a single file type. For example, if you mostly have Word files (i.e., DOC and DOCX), you may want to convert them to PDF to add them to your archive. To do so, use an online tool like Word to PDF | Convert Your Doc to PDF Online for Free and others.
Folder Organization
Once you have a good file naming convention, it's time to create a proper folder structure on your computer or cloud storage system. Use meaningful and descriptive names for your folders to find specific files later quickly.
To start, you can sort and organize your folders by project, client, or content type. For example, you could create a folder for each client you work with and then create subfolders within each client folder for different projects. Or, you could create folders for different types of content, such as blog posts, articles, and white papers.
You could also create a folder structure based on when you wrote or submitted the articles. For example, you could create a folder for each month and then create subfolders for different articles.
The best way to create a folder structure is to find a system that works for you and your needs. Experiment with different ways of organizing your files until you find a system that makes sense and helps you find the files you need quickly and easily.
Version Control
Thankfully, most text processors—both online and offline—have built-in versioning features. With them, every significant change you make to a document is saved automatically, and you can access an older version of your file with just a few clicks.
However, sometimes, you may need to make backups or forks—new versions or copies of a document. They're handy if you're doing split tests when writing materials for advertisers or publishing a blog post to see which version is more effective.
To manually maintain different versions of your documents, indicate the version number in the file name. You can also modify the title name to give you more context. For example, you could have '2023-06-01 Document Management for Writers' and '2023-06-01 Document Management for Editors.'
Backup and Recovery
In addition to versioning and manually creating duplicates of your documents, you should consider your backup and recovery process. Many free and premium backup and recovery services are available online, offering automatic versioning and syncing.
With these services, you don't have to worry about doing anything yourself, and you can easily recover your data if something goes wrong (e.g., your computer breaking down, accidental deletion of files, et cetera). This is truly one of the keys to keeping your system secure.
If you want even more protection and file redundancy, you can use external storage devices like pens and hard drives. Fortunately, you don't need a high-capacity device since most of your text documents would be relatively small, even if you have thousands.
Document Security
As a writer, you may have access to sensitive information often included in briefs, job orders, and documents with confidential business information. Because of this, it's essential to ensure all your files are secure. Depending on the sensitivity of your content, you should password-protect or encrypt some of your files.
Also, you should be mindful of data protection regulations and implement appropriate security measures. So, always create strong passwords, use two-factor authentication, and subscribe to secure cloud storage. After all, unauthorized access to your documents could lead to you losing your job or being sued.
Collaboration and Sharing
In today's digital age, document sharing, and collaboration have become increasingly crucial. When working with a team, you might need to share your files with your peers for feedback or collaboration.
The cloud-based document management systems offer secure sharing and real-time collaboration, where multiple authors can work on a document simultaneously. They also feature commenting and suggestion tools, helping you to keep track of the changes and input from your team.
Document Lifecycle Management
Understanding the document lifecycle can help you manage your content better. It usually includes creation, review, publication, archive, and deletion. At each stage, different actions are needed.
For instance, you might want to have several versions during the review stage and archive the document after publication. Proper document lifecycle management can make your work more organized and less cluttered.
Integration with Other Tools
Many document management systems offer integrations with other content creation and management tools, which can further streamline your workflow.
This includes grammar and plagiarism checkers, SEO tools, and project management software. Such integrations not only make your work easier but also improve the quality of your content.
Choosing the Right Document Management System
Choosing the right document management system depends on your specific needs and work style.
While some may prefer local storage, others might find cloud storage more suitable. When deciding, consider factors such as ease of use, cost, scalability, security, and the ability to collaborate.
Conclusion
By following the tips, you can establish an efficient file system to help you stay organized. Remember, as a writer, effective document management can help you save time, improve your writing productivity, and avoid losing or misplacing important files.
You should also remember to clean your folders regularly, use templates to ensure consistency, and frequently back up your work.
With a little effort, you can create a document management system that works and helps you find the files you need in minutes or even seconds. As your content portfolio grows, you'll find these practices not only beneficial but indispensable.
Your work as a content writer is more than just writing; it's about managing your content effectively to boost your productivity and maintain high-quality output.
Rafal Reyzer
Hey there, welcome to my blog! I'm a full-time blogger, educator, digital marketer, freelance writer, editor and content manager with 10+ years of experience. I started RafalReyzer.com to provide you with great tools and strategies you can use to achieve freedom from 9 to 5 through online creativity. My site is a one-stop-shop for freelance writers, bloggers, publishers, content enthusiasts who want to be independent, earn more money and create beautiful things. Feel free to
learn more about me here.