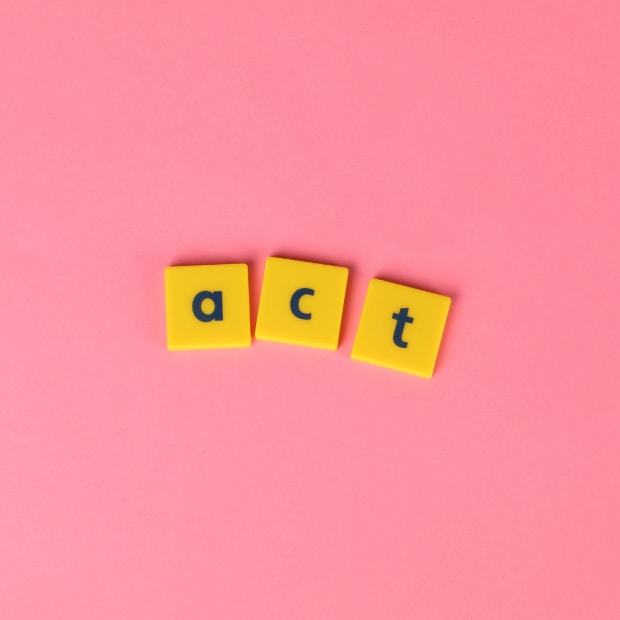 Passing the ACT is a major step towards getting into your dream college.
It's a big milestone in your life, period. So you're probably wondering if it's worth it to take one of the ACT prep courses available online.
There are a couple of reasons this is a good idea:
1. Students who take a prep course, score on average 1.7 higher than their peers. 1.7 out of 36 is not a lot, but then again, that's the average.
2. The ACT courses are great for online self-prep, and allow you to save valuable by studying in any place you want.
3. By signing up, you'll get access to performance reports and statistics, so you'll know exactly the areas where you need to improve.
4. You'll get access to a mobile app you can use to study on the go.
5. You'll be able to complete hundreds of practice questions and up to 15 full-length practice tests before attempting the real exam.
6. You'll learn valuable test-taking strategies that will allow you to decrease the amount of stress associated with the ACT.
7. You'll know exactly how to pick the best test date, learn the format of the test, and know exactly what to expect in each section.
Before deciding on an ACT prep course
Think about your preferred learning style. Many students like to work with a tutor or sit in a live prep class. If that's you, then maybe a course will not be the best investment. But if you're fine with cracking the books on your own, and don't mind following an online self-prep study plan, then courses can be of great help.
How much are ACT courses? Do they have to be expensive?
There's an elephant in the room – price. You must be thinking that taking a course is quite expensive and ultimately not worth the investment. But that's simply not true.
There are many great but inexpensive options available online:
These companies have been in operation for many years and know the needs of students. Usually, they'll give you access for 6 to 12 months, which is more than enough the prepare for the exam. There are also many premium courses available, but these usually start at around $599. These courses give you up to 24 hours of live online time in a mobile classroom where you can work directly with the teacher. This is not a bad idea, but you'll increase your score with live online courses to the same degree as you would with the self-paced ones. That's because what leads to improved scores is doing practice questions and full-length tests repeatedly. But with premium courses, there's one that might be a good investment. It's called "ACT 31" from the Princeton Review. It's quite pricey, but you get a guarantee of at least 31 points on ACT, which is quite cool. And if you don't get that score, you simply get your money back.
Two other benefits that make online ACT courses worth your while
It's proven that test prep leads to an increased score on the ACT. If you're planning to go to a more selective college, a 1 to 4 difference in score can mean a huge deal. So how valuable is getting into the right school for you? Would it be worth it to spend $99 – $199 on a course that might help you get into college? Think about it and consider the fact that college tuition is counted in thousands of dollars per semester. You should also think about the merit-based scholarships you'll be eligible for if you get a high enough score on the ACT. These scholarships allow you to pay lower tuition or even study for free in certain cases. There are also many $5000-$10,000 scholarships you can take advantage of and reduce your college debt dramatically. But it all starts with a good ACT score. Now, how much do you think a good score is worth? Ah yes, and did I mention that a high score will also enable you to skip one or two classes of your freshman year?
Cheaper online ACT courses and books as an alternative
The other viable alternatives are free online courses like the one from Khan Academy. You can also buy one of the highly-rated ACT prep books available on the market. These books contain great test-taking strategies and they give you access to online practice questions as well. Then you're looking at spending only $20 – $40 on your prep. But remember, never be cheap with your education! There's also the official ACT website where you can find some extra info, such as what to take to the test, how to register, and how to plan your college admissions process. They also have hundreds of official sample questions available. You should complete them before the exam.
Conclusion
There's a multitude of ways in which you can prepare for the ACT. You're not limited only to free options such as Khan Academy or materials from ACT.org. Study in a way that'll be most effective for you. If it means buying a couple of books, so be it. It might also mean working with a private tutor or taking a prep course. It all depends on your style and current level of preparation. But in the end, taking a course leads to a higher score in 90% of the cases. Next up, you may want to explore another guide on ACT prep classes.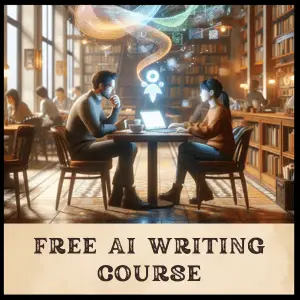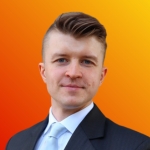 Rafal Reyzer
Hey there, welcome to my blog! I'm a full-time blogger, educator, digital marketer, freelance writer, editor, and content manager with 10+ years of experience. I started RafalReyzer.com to provide you with great tools and strategies you can use to become a proficient writer and achieve freedom through online creativity. My site is a one-stop shop for freelance writers, bloggers, publishers, and content enthusiasts who want to be independent, earn more money, and create beautiful things. Dive into my journey here, and don't miss out on my free 60-minute AI writing online course.