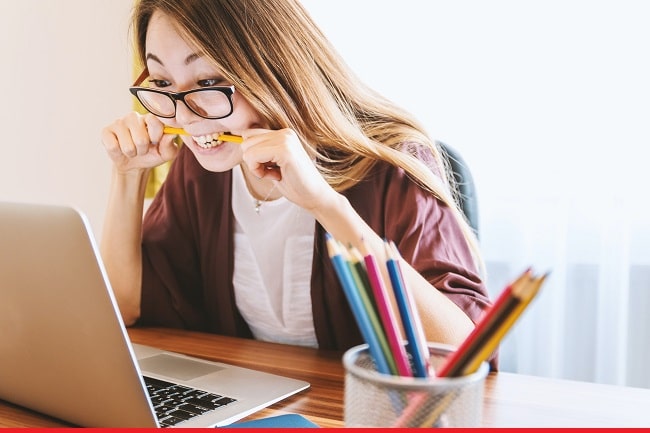 Getting into a good college is harder than ever, and with the rise of learning from home, we're left to our own devices when it comes to testing prep.
I'm here to help you get on the right track with your test prep.
Today, I'll be discussing the similarities and differences between two programs often used for SAT and AP test prep: PrepScholar vs. Khan Academy.
There are so many ways now to study online. From YouTube to sites that offer online courses to other internet resources that help you master new skills or prepare for a test.
The abundance of learning materials is great news – but can make you waste time too. Choosing a test prep program that suits you is your best bet so let's see what PrepScholar and Khan Academy have to offer:
Overview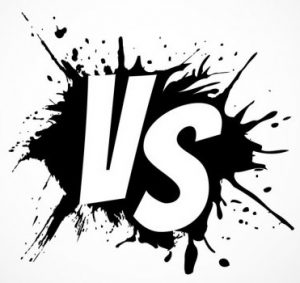 Designed and launched by Allen Cheng and Fred Zhang (both Harvard alumni and experienced test-takers), PrepScholar was made with the intention to make tailor-made education a reality.
The development team behind PrepScholar worked hard to create a platform that understands each user and adapts to his or her particular needs.
They achieved this by implementing a rich knowledge base and developing an algorithm that can detect the student's weak spot, all in order to create personalized study plans that hit the right spot.
Here's how it works. As soon as you start a PrepScholar account, the site will take you to their diagnostic page.
After a short test, the program estimates your current performance on the test you chose. Then, PrepScholar goes ahead to create a study plan that adapts to your needs.
They offer plenty of materials to choose from. From rich video lessons, and full-length practice tests, to 1-on-1 tutoring for almost any test out there, PrepScholar is devoted to getting you to truly and thoroughly understand the required concepts.
EXTRA TIP:
At PrepScholar, they understand that Rome wasn't built in a day. Instead of making you cram for the test, the algorithm divides the materials you need to cover into bite-sized chunks. They help you build long-lasting habits by sending you reminders when it's time for your study session. After all, the best way to build something big is by doing a little every day.
Established in 2006 by Sal Khan, Khan Academy is an American non-profit that vows to make high-quality education available to everybody in the world.
With their web and phone app, Khan Academy gives educators and students (whether children or adults) access to their rich online education tools completely free of charge.
While it started as an adult-focused course website (akin to Coursera and edX), today Khan Academy offers a wide set of functionalities for online classrooms and home-schooling parents.
With thousands of exercises, instructional videos, and practice tests in many academic and life skills, this website provides anybody in the world with accessible education. From personal finance to programming, they offer it all.
No matter where you come from, Khan Academy has got something for you. The site is available in more than 40 languages and it covers the curriculums used in more than 10 countries.
EXTRA TIP:
If you're preparing for SAT, definitely check out their test prep program, because they joined forces with The College Board to create an official SAT prep course – free of charge. That includes full-length, official practice tests, thousands of questions for test prep, and video explanations for each unit with tips and tricks.
Offered Tests:
PrepScholar
PrepScholar is focused on getting you ready for your test in time.
Apart from the personalized study plan with their pre-made materials, you can also get 1-on-1 tutoring and college admissions consulting if you need more help. The site can get you ready for:
SAT
PSAT
ACT
AP
GMAT
TOEFL
Khan Academy
Khan Academy offers a very wide variety of courses, but not all of them are focused on test prep.
You can learn about art history, programming, psychology, and personal finance (and much more) on the site, or focus on test prep. Here are the tests they offer preparation for:
Unfortunately, Khan Academy doesn't offer any official ACT test prep, but you can use their resources to get ready for your college admission test.
Quality Resources
Both Khan Academy and PrepScholar offer thousands of quality video lessons with thorough explanations of all the concepts you'll need to ace your test.
However, some users claim that PrepScholar has more in-depth explanations that may be easier to understand.
In addition, both sites also take an initial diagnostic test into account to create a personalized learning plan for each student. But only PrepScholar offers 1-on-1 tutoring to help clear up difficult concepts.
When it comes to SAT, Khan Academy takes the win as the only official partner of The College Board with exclusive rights to their authentic SAT practice questions. PrepScholar, Magoosh, and all other test prep sites only emulate the questions, while Khan Academy gives you access to the real deal.
You can even directly link your PSAT score instead of doing the diagnostic test on the site.
Both Khan Academy and PrepScholar send you email reminders when it's time to study or take a practice test. In that regard, both are good at helping you build healthy, productive study habits.
Supported Platforms
You can access PrepScholar through an internet browser. Khan Academy is a bit more flexible, as they have a smartphone application in addition to the website.
Pricing:
PrepScholar
PrepScholar is definitely the more expensive option of the two.
If you opt for PrepScholar, you can get memberships that last one year or forever.
Preparing for ACT or SAT on the site will cost you $397 for a full year, but you can also get a package that covers both tests for $597.
The prices for other tests vary, with TOEFL prep going as low as $189 for a year, or $75 for an hour of AP 1-on-1 tutoring.
Khan Academy
Khan Academy is completely free for everybody. It contains no hidden fees or access restrictions for free users.
PrepScholar vs. Khan Academy – The Verdict
Both Khan Academy and PrepScholar offer amazing materials with personalized study plans and practice test assessments for each student that signs up for these platforms.
Both offer thousands of hours of video explanations, though only PrepScholar has the 1-on-1 tutoring option for students.
While some claim that PrepScholar has explanations that are easier to understand, that fact alone may not be enough to justify the high price point for a yearly subscription (at least compared to the completely free Khan Academy).
As an official partner of The College Board, Khan Academy is the perfect place to go if you're preparing for SAT, even if you just want to take the official practice test. But for all other tests – PrepScholar is the right way to go.
Rafal Reyzer
Hey there, welcome to my blog! I'm a full-time blogger, educator, digital marketer, freelance writer, editor and content manager with 10+ years of experience. I started RafalReyzer.com to provide you with great tools and strategies you can use to achieve freedom from 9 to 5 through online creativity. My site is a one-stop-shop for freelance writers, bloggers, publishers, content enthusiasts who want to be independent, earn more money and create beautiful things. Feel free to
learn more about me here.