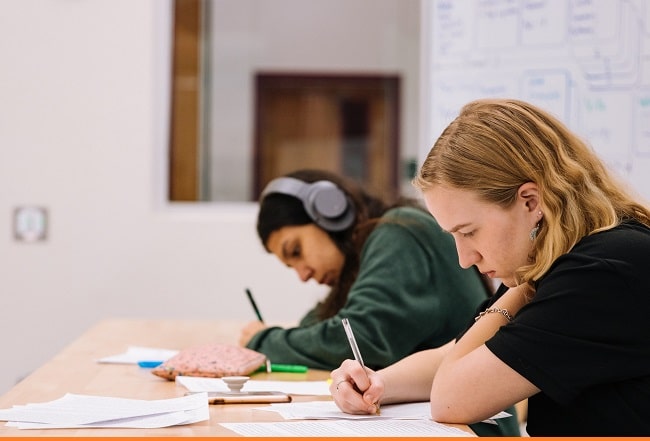 Taking an exam is never easy. Whether you're taking your SATs or you're preparing for an MBA program admission test, being well-prepared for the test is the key to success.
But with the pandemic and lower elite college acceptance rates, it can be difficult to navigate the world of test prep. Today, we will do a point-by-point comparison of two amazing platforms that can make preparing for an exam a breeze: PrepScholar vs. Magoosh. Both programs offer in-depth study materials, personalize your study plan and schedule, and let you take practice tests in a safe environment. So, what is the difference between PrepScholar and Magoosh? Read on to find out!
Overview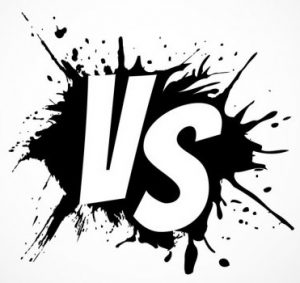 Launched by a Harvard alumni duo, PrepScholar is a project that seeks to eliminate the one-size-fits-all approach to education. The co-founders Allen Cheng and Fred Zhang joined forces to build a platform that adapts to its users. Today, PrepScholar offers each user a huge knowledge base and an advanced algorithm that pinpoints their weak spots and creates actionable study plans. PrepScholar assesses your knowledge from the get-go. As soon as you sign up, you can take their smart diagnostic test that gives you a performance estimate. Once you're ready to sit down and study, you get access to rich lesson materials and full-length practice tests. If you watch the lesson and it's still unclear, they also offer 1-on-1 tutoring – get help from an actual prep test pro! The way it works is simple. Instead of cramming everything into a few sleepless nights, PrepScholar holds you accountable to log in every day and study for an hour or two. PrepScholar holds you accountable to log in every day and study for an hour or two. That way, it makes you build lasting productivity habits, and ultimately, helps you ace any test that's ahead of you!
Magoosh has been helping students prepare for their exams online since 2009. The team describes themselves as "a bunch of nerds who get super stoked about helping students achieve their academic dreams", and that's exactly what they achieved with their platform. Whether you're preparing to become a teacher or just finishing high school, Magoosh covers a wide variety of tests. Once you get started, you'll get access to an intuitive dashboard that lets you take the next lesson, browse their in-depth study material database, and see your performance reports. Using their detailed performance analysis, Magoosh personalizes your lesson materials and practice quizzes to get the most out of your study time. Magoosh reminds you to log in every day, helping you build sustainable study habits that will last for a lifetime.
Offered Tests:
PrepScholar
PrepScholar offers test prep for a wide range of standardized knowledge tests. Along with automatized test prep, they also offer services like 1-on-1 tutoring and college admissions consulting.
From college placement to highly specialized tests, you can find study guides and materials on PrepScholar for:
SAT
PSAT
ACT
AP
GMAT
TOEFL
Magoosh
Magoosh makes test prep easier for everybody, no matter if you're a middle schooler or an adult. Even big organizations like high schools can make learning easier for all students by implementing Magoosh into their systems.
The site offers study curriculums for a variety of placement and professional tests, including:
SAT
ACT
GRE
GMAT
Praxis
TOEFL
IELTS
LSAT
MCAT
Quality Resources
The bulk of the content provided by PrepScholar and Magoosh is similar. Each study unit comes with a rich and well-made explainer video. Both PrepScholar and Magoosh invested in high-quality video lessons that cover all the basic concepts that may show up on the test. Once the student understands the lesson, they can go on to do related practice questions or put their knowledge to the test. In addition, both programs let the students move through lessons at their own pace. Magoosh gives you the option to customize your own practice sets and do them in either quiz or practice mode. The feature that sets PrepScholar apart is the option to get 1-on-1 tutoring for pretty much any test you're prepping for.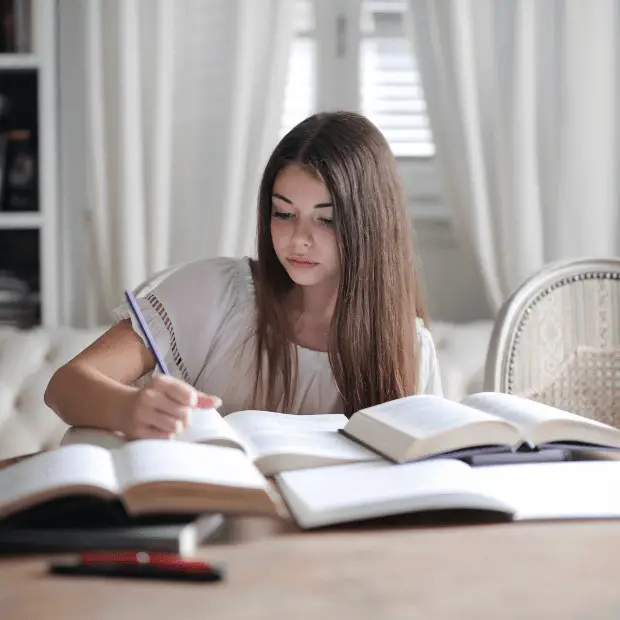 Personalized Study Plans
Both PrepScholar and Magoosh give a lot of personalization options and analytics. These are designed to keep you on track when studying, but also to minimize the time you waste repeating the lesson units you already know well.
PrepScholar
PrepScholar gives you a diagnostic placement test on account creation. Along with the placement test, you also need to survey the details regarding your test date and target score. Using this info, the platform calculates your ideal curriculum and the work you need to put into it to reach your goal. The platform will always display study strategies and progress tracking on your dashboard, helping you stay on top of your studies all the time.
Magoosh
Magoosh doesn't give you a practice test on account creation, so your profile will be less personalized right off the bat. However, the platform keeps track of your prep quizzes and the lessons you marked as done to personalize your study plan. Each time you log in, Magoosh will recommend a good way to advance your studies for the day, but you can always pick and choose from its rich study materials.
Options for Parents
It can be hard for parents to keep up with their child's performance at school, especially when it comes to testing prep outside the classroom. Both PrepScholar and Magoosh have systems in place to give parents peace of mind.
PrepScholar
PrepScholar records hours spent on the platform to track the student's progress. Only the time spent learning counts – the system recognizes browsing Instagram or playing games in the background. Every week, both the student and their parent automatically get a progress report. This helps students evaluate and reach their study goals and keeps parents in the loop regarding the time their kids spend learning.
Magoosh
Magoosh also sends out weekly report cards for parents to track their child's progress on Magoosh. Magoosh will prompt you to enter a parent email address when you first set up your account. This way, you will receive progress reports for the first three months of your subscription – the average time students typically use the platform for test prep. If you stopped receiving your updates and want to extend the option, just send an email to help@magoosh.com, and the team will give you a custom student link for easier progress tracking. Currently, Magoosh can only send one student report per parent email. If you want to receive email reports for two or more children, you'll need to use a few different email addresses. It's a clunky feature that Magoosh will hopefully fix in the future!
Supported Platforms
Magoosh takes the lead in this category. You can use Magoosh through the internet browser on your computer or download their mobile app for your Android or iOS devices. On the other hand, you can only access PrepScholar by browsing the internet on a computer.
Pricing:
PrepScholar
With PrepScholar, you can get two types of memberships – either one-year or lifetime access to test prep materials. If you're a student taking an SAT or an ACT exam, you'll need to pay $397 for one-year access to the PrepScholar platform. Students who need to take both tests can get a Dual SAT + ACT membership for $597. TOEFL students can get one year of access to all study materials and practice tests for $189. Alternatively, get TOEFL lifetime access for $385. When it comes to AP tutoring, prices go as low as $75 per hour for 1-on-1 tutoring.
Magoosh
Magoosh focuses on short-term membership options, with pre-made packages for 1, 3, or 12 months. Whether you'll take SAT or ACT, you'll need to pay $100 for a month's worth of test prep. For students who want to purchase a few months at a time, Magoosh often offers incredible deals like a full year for $129. If lesson materials and practice quizzes just don't cut it, get a 12-month membership with an additional 16 hours of interactive virtual live instruction for $399. TOEFL students can get one month's worth of test prep and one graded assessment for $129, or add $20 for a 6-month membership with four graded writing assignments.
PrepScholar vs. Magoosh – The Verdict
It's nice to know there are cheaper, high-quality alternatives to live lectures when getting ready for that big exam. Both PrepScholar and Magoosh can make online test prep much easier for students – and both achieve that with intuitive dashboards and high-quality study materials. It doesn't matter if you're getting ready for your college entrance exam or you're a foreigner looking to relocate to an English-speaking country, both of these online platforms are a great way to organize your study materials, keep yourself accountable, and track your progress. So, which one did you choose? What test prep platform suits you perfectly and why? Next up, you may want to explore the top assignment help websites for students.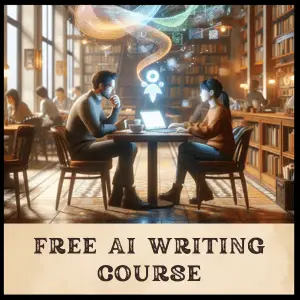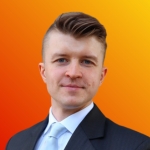 Rafal Reyzer
Hey there, welcome to my blog! I'm a full-time blogger, educator, digital marketer, freelance writer, editor, and content manager with 10+ years of experience. I started RafalReyzer.com to provide you with great tools and strategies you can use to become a proficient writer and achieve freedom through online creativity. My site is a one-stop shop for freelance writers, bloggers, publishers, and content enthusiasts who want to be independent, earn more money, and create beautiful things. Dive into my journey here, and don't miss out on my free 60-minute AI writing online course.