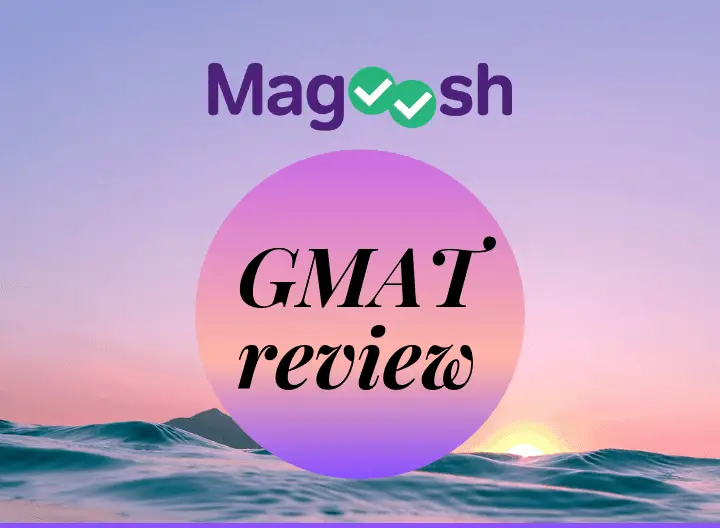 Are you looking to prepare for the GMAT with Magoosh?
In this Magoosh GMAT review, we'll see if it's worth your time and money. The course is cheaper than the competition. But each GMAT attempt costs $250 so you need a thorough prep that will allow you to reach your target score on the first attempt (ideally).
Is Magoosh GMAT Such a Course?
Well, the quick answer is that it's a low-cost, yet effective way to prepare for the GMAT. It gives you access to loads of useful materials, along with detailed study schedules. If you are willing to apply yourself and have enough discipline to study on your own, it's a viable option that will enable you to boost your baseline score by around 50 points. That's why the overall course review score is 4,5 out of 5. But what are the major features, pros, cons, and student reviews of this prep course? Let's take a closer look!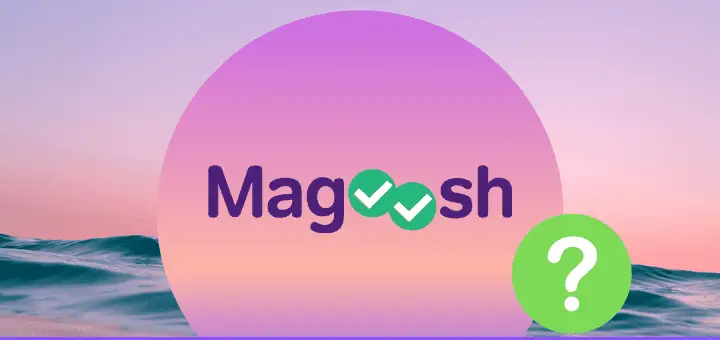 Is the Magoosh GMAT Course Good?
There is, in fact, a lot of evidence suggesting that the course consistently helps to improve students' GMAT scores. You can check the stories on the GMAT Club forum to find out that the average rating for the course is 4.6 out of 5 based on more than 300 reviews. Most students have only positive things to say about the course, recommended for anyone aiming for a score of 700 or above. Magoosh asks each student who completed the course to submit their opinion and score improvement. By scrolling through these reviews (there are dozens of them) you'll quickly realize that most students improved their overall score by 50 to 100 points. This is quite an improvement from a service that costs only $250. And there are a couple of reasons why it's so effective. Let's take a look at some of the top features you will get.
The Main Features of the Magoosh GMAT Course
Alright, so what exactly can you expect to get for your money? The short answer is that you'll receive a lot of materials to work with. Let's take a look at the highlights:
1. Over 1,300 practice questions with short video explanations
This is the number one reason I would recommend Magoosh over the other test prep options. Normally, you would only get text explanations, even for the most difficult questions. But here the designers of the course go out of their way to provide you with a video explanation for every single question. This is almost like working side by side with an experienced tutor. These explanations will allow you to see the logic behind each answer and help you deal with similar problems in the future.
2. Over 340 video lessons
These lessons cover every area tested on the GMAT – math, verbal, IR, and AWA. They are really fun to watch and you can absorb them from your mobile device as well. It's a perfect solution if you want to get some additional knowledge while on the go. And what I like about this option is that you can speed up the video (like on YouTube) and save yourself a little bit of time when studying. Additionally, the videos are far from boring, especially if you consider the subject matter.
3. Detailed study schedules tailored to your unique situation
Different students have different deadlines for their test prep. Maybe you're going all out and have only one week to prepare for the GMAT. Or maybe you're taking your time and want to gradually improve your knowledge and skills over 6 months. Either way, Magoosh will have you covered and will provide you with detailed instructions for each day and the week leading up to the test. Moreover, you will find tons of timing-related content on their blog.
4. Practice with a timer and see how you perform compared to other students
Practicing with a timer is one of the best things you can do to improve your score. As you know, the GMAT is a computer-based adaptive test that gives you only 1,5 – 2 minutes to answer any given question. So you have to learn how to work under this type of time pressure. Magoosh will help with that a lot, as it will show you your average response time per question. You'll also be able to see how's your progress compared to other students completing the same questions. This is super helpful because it will allow you to measure your performance more accurately and know how to time your answers on the real-world exam.
5. The app will be able to predict your actual score with the "score predictor" technology
Magoosh leverages big data coming from all the students completing the practice questions. Then it compares your performance to others, and through an algorithm, it's able to predict your future score. It's not 100% accurate yet, but It'll give you a good estimate of your future score based on your current level of performance. Allow for a 3-to-5-point margin of error. What I like most about this technology is that it clearly shows you if you are at a level that allows you to apply to your MBA program of choice. This kind of prediction may help you to save loads of time and money.
The pros and cons of the Magoosh GMAT course
I'm doing my best to share a balanced review of this course. Nothing is perfect, and you'll need to consider both the advantages, as well as the disadvantages of going forward with a budget self-prep option like Magoosh.
The Pros:
1. The super affordable price and lots of value for the money
This is the primary advantage you get from signing up with Magoosh. Most other GMAT courses cost around $1,000, and the only other cheap prep course is the one from PrepScholar which comes at ($250). But when it comes to value for the money, nothing can compete with the number of materials you will get from Magoosh. Of course, there are no prep books or tutoring (unless you want to pay extra), but nowhere else you get such a comprehensive test preparation at such a low cost.
2. The video explanations for each practice question are great
This is the main strength of this course and the main reason why I recommend it. You will have access to over 1,300 practice questions and every single one of them comes with a video explanation. These explanations usually take 1 to 3 minutes and watching them feels like working with a private tutor. You will learn the logic behind each question and with time, learn to recognize the patterns. Then you can apply this knowledge easily during the real-world exam.
3. You'll be able to study anytime and on any device
Nowadays, many students want to be able to learn from any place around the world. Magoosh gives you this flexibility as the only thing you need to start studying for GMAT is your mobile phone, a tablet, or a laptop. This is perfect for students who already work full-time and don't want to come to a live class. Also in many places around the world, prep classes are simply not available (for example, in Asia), due to low demand. But this shouldn't stop you from getting a proper education. Now you have a great solution to work in your time, and at your own pace.
4. You can easily follow one of Magoosh's personalized study plans
It doesn't matter if you have 7 days, 1 month, or 6 months to prepare for the exam. The designers of the course took the time to prepare a study plan for any type of situation imaginable. You can go to their GMAT blog and print out one of the study plans that match your needs and then follow it rigorously until you reach the performance level you desire. What I like most about Magoosh is that they are not only selling their services. What they care the most about is your actual final score. That's why they don't shy away from recommending prep books and apps from other companies that may be helpful to you as well.
5. You can try the course for free for 7 days and you also have the 50+ point score improvement guarantee
In marketing, this is called risk reversal. By signing up for the course, you risk nothing and in fact, you can only gain. You can sign up for 7 days for free just to take the course for a test drive, and if you don't like it you don't pay anything. Moreover, the designers of the course are so confident that they promise you an improvement of at least 50 points from your baseline. Of course, you have to meet certain conditions to be eligible for this kind of guarantee. But it's still a nice gesture from the company and it shows they are confident in their materials.
6. You can take the tutoring option if you need it
Magoosh is known for its self-prep courses for many different types of standardized tests. But when it comes to the GMAT, there is also a tutoring package you can choose from. Of course, you'll have to throw in around $500 extra to get the deal. But if your math skills are rusty and you haven't been to school for a couple of years, this is well worth the investment. In the package, you'll get 6 hours of 1-to-1 tutoring over Skype. This allows for flexible scheduling, you should be paired with a professional instructor within one week or less.
7. You can practice with one of 5 GMAT apps from Magoosh
Magoosh offers not one, but 5 different apps you can use to further your GMAT prep. You have the Magoosh GMAT Pre & Practice, GMAT Math Flash Cards, GMAT Idiom Flashcards, GMAT Official Guide, and English Grammar Practice. These apps get great reviews both on Google Play and iTunes, and they will greatly enhance your learning and experience, especially if you get into a habit of using them in your spare time and completing a couple of questions on the go.
8. The course is known to consistently improve student's scores on the exam
As mentioned before, by taking this course you are almost guaranteed to predict your final score and reach the level you need to apply to a business school. Use the score predictor to see how far you still need to go and make sure you know everything about the application process to your school of choice. Learn what kind of score exactly will you need. Once you know that, you can simply work your way through the online materials until you reach the desired level of performance.
The Cons:
1. You will most likely need to buy some additional study materials
While the course designers do their best to give you a comprehensive study package, you'll probably need to invest in one or two more prep books. Magoosh doesn't offer a separate GMAT book at this moment, and the online course only has 2 full practice tests. That's why you'll need a supplement like the 6 GMAT Practice Tests from Kaplan (around $30).
2. You won't get live guidance from a professional GMAT instructor (unless you choose the tutoring option)
The basic course package only includes email assistance. That's nice, but it may not be enough for students who like to work in a live setting, working with a qualified teacher. If you prefer to study in this way, you'll need to invest in the "Tutoring + Premium" package which is considerably more expensive, costing $799.
3. There are not enough practice tests to cover all your needs
The Premium Magoosh course option only gives you access to two computer-adaptive practice tests. This is simply not enough to get thoroughly prepared for the exam. That's why you'll need to buy some extra prep books that contain more practice exams. So you'll need to add $20 – $50 more to your initial investment in the course and invest in something like the GMAT Official Guide from GMAC.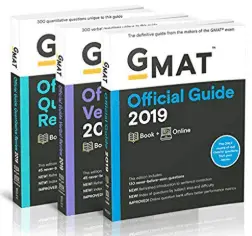 More Screenshots from the Magoosh GMAT Course
After absorbing all of this information you must be curious about how exactly the course looks on the inside. Here you'll find a couple of screenshots from the learning dashboard as well as from the mobile learning app: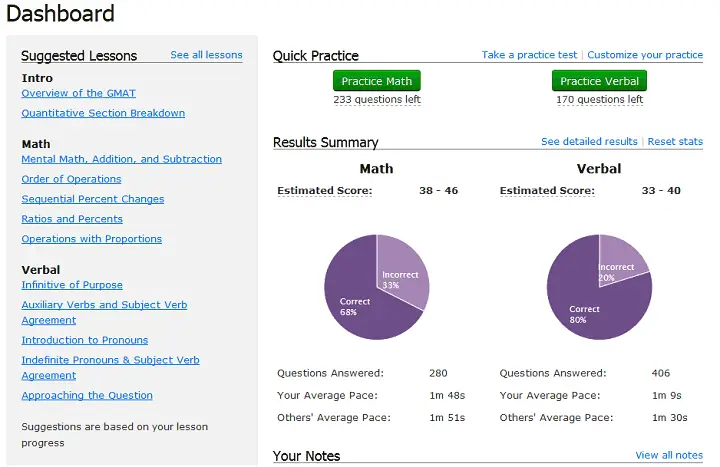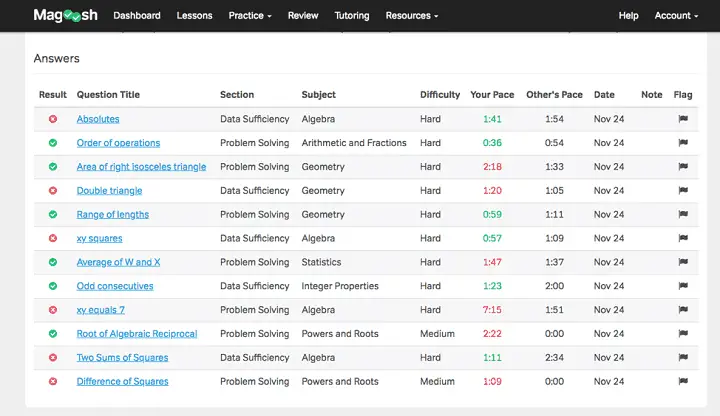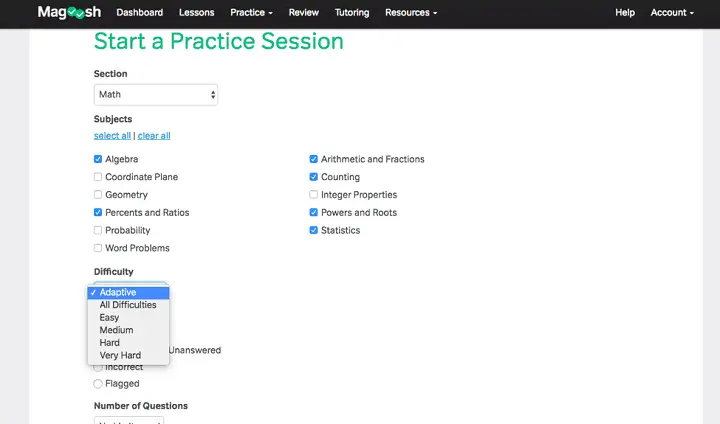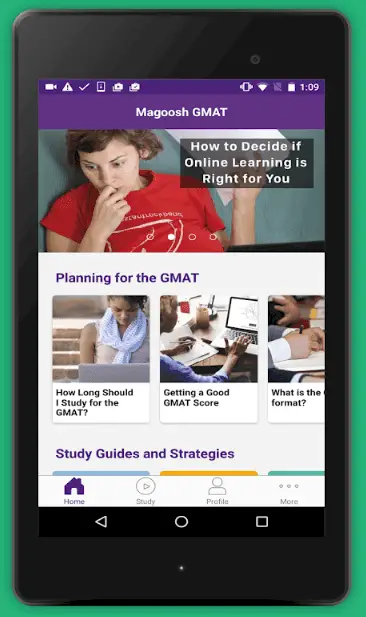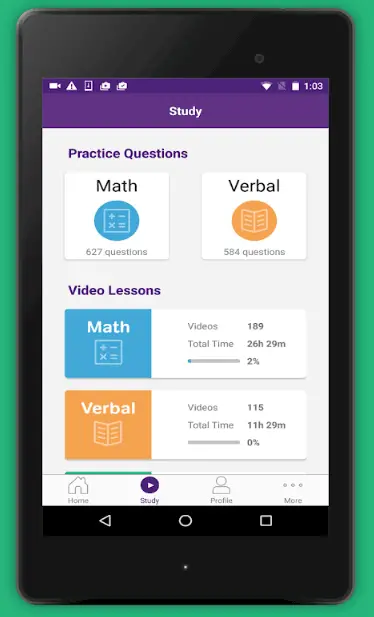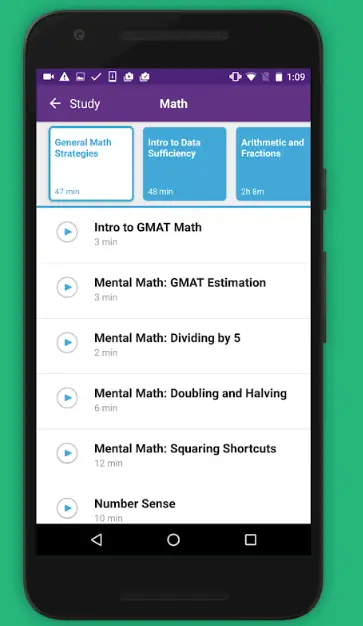 Who is This GMAT Course For?
This course is great for a future MBA student who's constantly on the go and is maybe already working full-time. Studying with Magoosh gives you a lot of flexibility. You can study on your own, at your own pace, and use one of the numerous study plans provided. It doesn't matter if you only have one week to prepare for the exam, or if you're planning six months. You'll get the right type of study plan and access to some extra materials as well. To succeed in this course you'll need high amounts of self-discipline because no one will make you do your homework. That's why it's a good option for people who are independent, self-starting, and goal-oriented. Magoosh also receives a lot of praise from non-native English students who need to brush up on their verbal skills. It seems to be especially popular among pupils from Asian countries such as India, Pakistan, or China. All in all, this prep option is good for someone looking for a reliable way to improve their score without breaking the bank.
What Students Are Saying About Magoosh?
Here are a couple of reviews coming from real students who went through the Magoosh GMAT course:
I started using Magoosh last month, and the videos have been extremely helpful. It feels as if you're in a classroom with a real teacher. I would recommend it to anyone aiming for a 700 or above. – Kmakim
Really clear explanations of problems. Very well-structured agenda for a 4-week timeline. Loved the links to relevant lessons in the questions, and seeing how I was pacing. Just a terrific website! – Anonymous
The structured layout of Magoosh was very helpful in keeping me on track. You can track your progress, watch videos, and get explanations for questions right away. 10/10 would recommend. – C. Myers
Conclusion
There are numerous GMAT prep courses available online, but Magoosh consistently stands out as one of the best options to pick, especially if you're on a budget. For around $250, you can get a range of useful features that will enable you to practice in your own time and also get extra support if you need it. This is a top pick in terms of value for the money, and it's great for people who don't mind studying on their own. Next up, you may want to explore a guide on becoming a mathematics major.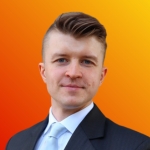 Rafal Reyzer
Hey there, welcome to my blog! I'm a full-time blogger, educator, digital marketer, freelance writer, editor and content manager with 10+ years of experience. I started RafalReyzer.com to provide you with great tools and strategies you can use to achieve freedom from 9 to 5 through online creativity. My site is a one-stop-shop for freelance writers, bloggers, publishers, content enthusiasts who want to be independent, earn more money and create beautiful things. Feel free to learn more about me here.