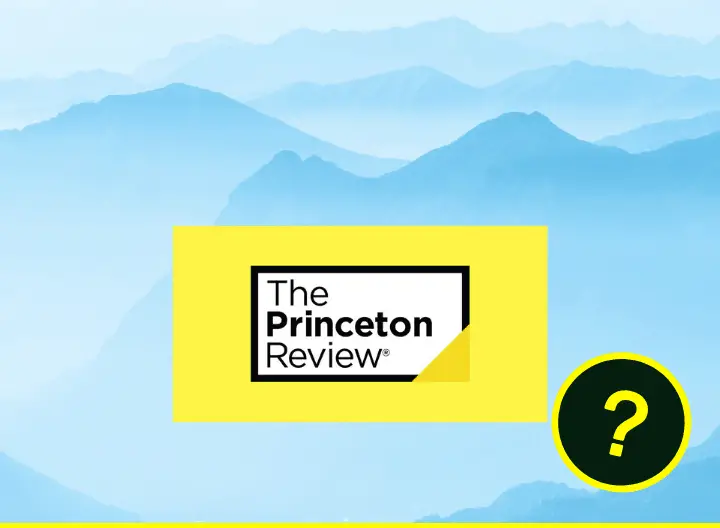 Is investing in prep courses from The Princeton Review worth it? Many students and parents want to hear the answer to this question.
Assessing the monetary factor when deciding whether to avail of a test prep course is natural, but another way to look at it is you are investing in your future. Enrolling in a test prep course may set you back a few bucks, but the reward could be great when you wisely make your choice. So, are test prep courses worth it?
It's a complicated question because it depends on many factors:
What kind of test are you preparing for?
How much money are you willing to spend on a course?
What kind of learning environment do you prefer (live-online, in-class, self-prep)?
What kind of help do you need?
How much time do you have before the test?
These are all things you need to take into consideration before making up your mind. In general, the courses from Princeton Review are mostly praised by students. They consistently receive 4 and 5-star reviews on websites like Trustpilot.
The Cost-Benefit Ratio
Many people imagine that you have to pay thousands of dollars to prepare your kid for college with a course like this. While often it's the case for huge exams like the MCAT,  the other courses from Princeton Review cost way below $1000 (even $300 in some cases). But it all comes down to the amount of preparation you need and your preferred method of study. The self-prep courses are cheaper, but they will require higher levels of motivation and self-discipline on the part of the student. On the other hand, live online courses enable you to ask questions and get answers in real time. Related content: The 4 Best SAT Prep Courses To Take 
The Reasons Why Taking Prep Courses from The Princeton Review Worth It
You have to ask: Will 30 hours of live instruction potentially help me to score higher on a test? More often than not, the answer is yes and it's not simply because of the time spent in class. It's also because a professionally designed prep course gives students more structure and builds their level of confidence. Many students who are left to their own devices get anxious because they feel lost. But a course like the one from Princeton Review will boost your confidence and decrease levels of anxiety associated with the test (that's a serious problem by the way). In this sense, I think the courses are worth it.
1. Working with Experienced Teachers and Proven Materials
By far, the most effective way to raise your score is by working side by side with an experienced teacher. The online classroom is second best, and the self-paced courses come after that. But it all depends on your personal preferences. Some students are more gregarious and like to work within a community of learners. Others like to spend time on their own and crack the books at their own pace. What I like about the materials from Princeton Review is that they give detailed explanations for every test question. This allows you to see the logic behind each answer and then apply the same pattern to a problem you'll encounter during the real-world exam.
2. High Score is "Guaranteed" on Specific Courses
In my opinion, it's best to invest in one of the prep courses that guarantee a specific score. These are more expensive (around $1200 for SAT or ACT, for example), but will allow you to get a score of 1400+ or 31+ or you get your money back. These types of offers come with specific requirements you have to match to be eligible. For example, if you sign up for the SAT 1400+ course, you need to first obtain a minimum qualifying score of 1160. In other words, your guaranteed score improvement will be no more than 240 points. That's understandable because it's really hard to take students with an abysmal score to 1400 in a matter of two months. So think about where you are in terms of score right now, and if such a guarantee would be good for your situation.
3. A Higher Score Leads to More financial opportunities
Another thing to consider is your potential ability to apply for merit-based scholarships and educational grants. By receiving a high score on a standardized test, and having a medium-to-high GPA, you can potentially get thousands of dollars in scholarships over a few years. This would dramatically decrease the amount of college debt you have to put on your shoulders and pay off after graduation. This point is something you should consider seriously because investing in 2 or 3 months of thorough preparation and crushing your exam can mean more financial freedom for the rest of your life. In other words, the potential return on investment from taking a prep course can be pretty high.
Is SAT, ACT, GRE, and MCAT Test Prep Worth It?
Here again, it all depends on your particular situation. If you have already scored high enough on practice tests and feel you've almost reached the level that will allow you to get into your dream school, there's no particular reason why you would spend $1000 to $3000 on a prep course. But, perhaps you are struggling with a particular part of the test like math, chemistry, biology, physics, or even reading comprehension, and no matter what you do, you cannot seem to raise the bar high enough to get the score you want. This is the case more often than not. If you're in a situation like this it would be great to spend some time in class or a live-online session and get your answers from a professional instructor. Sometimes you can spend 2 or 3 hours pondering a difficult question on your own to finally understand the answer. But with a great tutor equipped with proper prep materials, you'll be able to get your answer within a couple of minutes and everything will be much clearer. This is great in terms of building the confidence of the student. There is nothing worse than being stressed out of your mind because you cannot find the right answer. The vast majority of experienced educators agree, that the number one thing you can do to improve your score is to work individually with a skilled tutor. This individualized attention is what brings the best results over a short period. So if you're looking for an MCAT prep course for the Princeton Review, try to aim for a package that contains at least a few hours of tutoring or a specific amount of one-to-one instruction.
Is the Princeton Review College Admission Counseling Service Worth It?
I think these services can be valuable if you are an international student. If you're coming from another country, it's really hard to know all the rules and regulations relating to education in the US. Once you sign up for a college admission counseling service, you will work directly with a counselor who is a former admissions officer and knows the whole process inside and out. And that's just the beginning. You will also get a coach who will guide you through the whole process and give you personalized advice for picking the right schools for you. You also get many rounds of feedback on your statement and supplemental essays. As an extra, you will get post-application support and deadline management. But this type of service is extremely expensive and costs around $5,000. It's geared mostly towards wealthy people from Europe or Asia who want to send their children to one of the top schools in the US (which is always a worthy endeavor). You can always try to get all the admissions information on your own by searching the net. But it's not always clear how exactly to go about it and many pitfalls are waiting for you along the way. So if you need international counseling and the money is not an issue for you, I would say it's worth investing in a service like this. It's going to save you countless hours of frustration, and ultimately land you a place in a dream college.
Conclusion
As you can see, the worthiness of a course like the one from Princeton Review cannot be determined so easily. It depends if you're preparing for SAT, ACT, GRE, GMAT, MCAT, or another standardized test. It also depends on the preferred methods of study and the budget you can spend on education. But in the final analysis, investing in something that will help you get into a better school, is always worth it even if it increases your score just a little bit. Next up, you may want to explore a guide to morning habits for high writing productivity.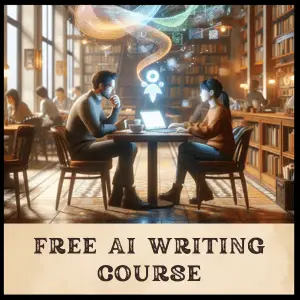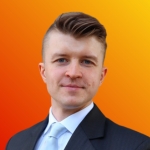 Rafal Reyzer
Hey there, welcome to my blog! I'm a full-time blogger, educator, digital marketer, freelance writer, editor, and content manager with 10+ years of experience. I started RafalReyzer.com to provide you with great tools and strategies you can use to become a proficient writer and achieve freedom through online creativity. My site is a one-stop shop for freelance writers, bloggers, publishers, and content enthusiasts who want to be independent, earn more money, and create beautiful things. Dive into my journey here, and don't miss out on my free 60-minute AI writing online course.