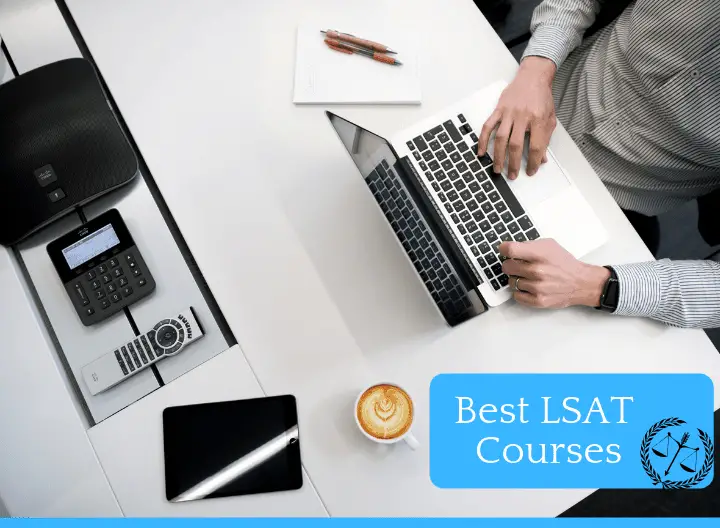 Receiving a great score on the LSAT is the most important thing you can do to secure a spot in one of the top law schools in the US and Canada.
To maximize your chances of success, it's recommended that you go through a great preparation course.
In this review, you will find a list of the four best LSAT prep courses.
Each one of them is effective, and you should make your pick based on the features you need and the price you will pay.
The average LSAT score is around 150 (out of 180). But if you plan to get into one of the top 25 ABA-approved law schools, your score needs to be well over 160.
Certain Law schools may weigh your test score at 70% and your GPA at only 30%. This is the main reason it's worth investing in a proper prep course. The competition for spots in great law schools is fierce, so use one of the courses below to max out your score.
In summary, here are the four best LSAT courses available right now:
LSAT MAX Premium – Top Self-Paced (Click to check available pricing options)
Princeton Review LSAT Ultimate – Top Live-Online (Now you can get up to $300 off your course)
Magoosh LSAT 12 Month Premium – Top Budget Self-Paced
Kaplan LSAT Live Online – 2nd Top Live-Online (Now you can get $100 off your course)
These courses offer different features and are designed for different needs. They also come in a variety of price ranges. Below you will find all the crucial info about each course, so you can decide about which one to take.
Table of contents:
How This Top LSAT Prep Courses List was Compiled
As you probably already know, there are many companies offering LSAT prep courses, either online or in a live class setting. Some of the most popular ones are Princeton Review (TPR), Magoosh, LSAT Max, Kaplan, Alpha Score, Blueprint LSAT, TestMasters, PowerScore, Manhattan Prep LSAT, and 7Sage.
For this review, I've chosen the 4 best ones based on the features offered, and the final price asked. The courses reviewed here are online-based because this is the best way to move forward with your prep and crush it on the test day. Classroom-based courses are often canceled and they require commuting to the edu-center which means you will lose a lot of time.
But in today's world, you can get a world-class education without leaving your home. That's why here you will find LSAT classes in the live online and self-prep categories. Let's take a look at the winners!
A Side-by-side Comparison Table of the Best LSAT Prep Courses:
| | | | | |
| --- | --- | --- | --- | --- |
| | LSAT MAX Premium | Princeton Review LSAT Ultimate | Magoosh LSAT 12-Month Premium | Kaplan Live Online LSAT Prep |
| Price | Click to check available pricing options | Check the price here (Click to get $200 off your course) | Check the price here | Check the price here (Click to get $100 off your course) |
| Overall rating | 9/10 | 9/10 | 8/10 | 8/10 |
| Live classroom time | No classroom time. The course is self-paced. Offers Weekly Q&As with instructors. | 84 hours of live instruction. | No classroom time. The course is self-paced. | 7, 4 hours sessions about core LSAT concepts |
| Books | 4 textbooks | 1800+ pages of study materials (4 books) | No books included | 2 textbooks |
| Full-length practice tests | 90 full-length prep tests | 6 full-length proctored LSATs | 5 full-length LSATs | 3 full-length in-class proctored LSATs + 80 extra tests |
| Practice questions | 6200+ | All previously released LSAT questions (8000+) | 1050+ | All previously released LSAT questions (8000+) |
| Mobile app | Yes – great app | Yes – average quality app | Yes – great app | Yes – average quality app |
| On-demand video lessons | 100+ hours of video | 150+ hours | 90+ short video lessons | 70+ hours |
| Score improvement guarantee | Yes, improved score or your money back | Yes, improved score or your money back | No, but the 7-day money-back guarantee is available | Yes, improved score or your money back |
| Email assistance | Yes | Yes | Yes | Yes |
| Student portal / LSAT forum / study plan | Yes – a guide to help pace the course is provided. | Yes – student portal access | No | No |
| Length of access | Lifetime access | 4 months | 12 months | 12 months |
| Access to instructor outside of class | Not applicable | Yes, in person, by phone or via email | Not applicable | No |
| Reports and analytics | Yes | Yes | Yes | Yes |
#1 LSAT Prep Course – LSAT MAX

Score: 9/10
Category: Self-Paced
LSAT MAX is a new kid on the test prep block, but it's already taking large strides in the industry. One of the best things about it is that the company specializes only in LSAT prep. Other companies listed in this review deal with many different tests. But here we have a service that gives you a comprehensive mobile self-prep option for a reasonable price. And the majority of students love it.
First, the course is self-paced so it's perfect for pupils who enjoy studying on their own. Second, one of the top features of this course is its incredibly well-designed app.
It works great both on your desktop computer and a mobile device (iOS & Android). And the whole course is designed with tech-savvy users in mind who like to study on their mobile phones or a tablet.
It's a perfect option for people who are always busy but still want to grab their mobile device and crack a few multiple-choice practice questions on the go. The app really has everything you need to get prepared for the onslaught of the test day that the Law School Admission Council (LSAC) has in store for you.
You can pick your exam date so you'll see how many days you still have till the deadline. This acts as a great motivating force for study, believe me. The course is structured as a knowledge tree so you go through different Law School Admission Test topics one by one as you would in a mobile game.
You start with a quick introduction, then you complete your first diagnostic test, and then you deal with particular topics such as logical reasoning or argument structure.
This is great in my opinion because it turns your learning experience into a game that keeps you motivated to push forward with your study plan. The app also shows you neat analytics each time you look into your dashboard. You will see your level of preparation for logical reasoning, logic games, and reading comprehension in terms of numbers. This makes it easy for you to see where you need to improve.
Another great thing here is that you'll have lifetime access to the course. This is unheard of in the test preparation industry as most of the time you only have access to your course for 4 to 12 months.
Moreover, the course offers excellent flexible pricing so you don't have to shell out almost $1000 all at once. Instead, you can break down the price into small monthly installments starting as low as $38 per month. No other company that I know of offers this kind of financing option. Usually, the best thing you can hope for is to pay half upfront and the other half after finishing the course.
There are two main course options available from LSAT Max – the pro option, and the premium option.
The pro option, which is slightly cheaper is designed for students with a target score from 150 to 165. It will give you access to 6200+ LSAT questions as well as 20 prep tests. The premium option which is around $200 more expensive gives you access to all 8700+ questions as well as 87 full-length prep tests. This is more than you would get from any other company.
The quality of the whiteboard videos (80 h) is great. This content not only deals with the regular curriculum but also helps you to understand how to deal with the actual LSAT questions.
And as a bonus, you will get four prep books with additional tips and strategies for the test. Overall, this self-paced course provides great value for money and it's perfect for students who don't mind studying on their own.
Main features of the course:
An excellent mobile app you can use to study on the go
The best self-paced course available online
Flexible financing options (you can pay in monthly installments)
Access to up to 90+ full-length practice tests
Over 100 hours of whiteboard video lessons
A patented LSAC-approved analog watch available at an extra price ($22)
| | |
| --- | --- |
| Pros | Cons |
| The best LSAT mobile app for Android and iOS | Lack of live instruction |
| Flexible financing and lifetime access | Not so big on student community and support |
| More full-length tests than any other course | |
#2 LSAT Prep Course – Princeton Review LSAT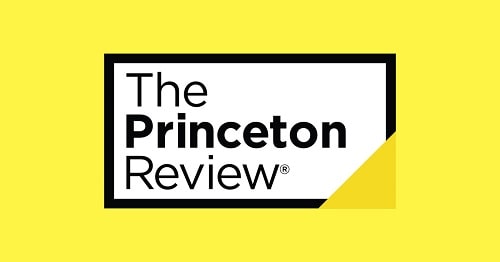 Score: 9/10
Category: Live-Online
While the first course is the best in the self-prep category, the Princeton Review one is the top pick in the live-online category. Think about your preferred method of study. If you like working with an instructor over an extended period, Princeton Review will have you covered.
The company is viewed as a premium option when it comes to LSAT test preparation. But in fact, their online classes are quite affordable. You can get the LSAT live-online option for around $1,000, and if that's still too much, you can ask for extended financing options.
With Princeton Review, you will have access to a classroom from the comfort of your own home. The course includes 84 hours of live instruction, which is more than enough to raise your score by at least a couple of points. In fact, on their website, Princeton Review claims that the ultimate live online course will increase your score by 12 points on average.
You can attend all the classes by logging into an online dashboard. Note that the classes are conducted at a specific time in regular time intervals so see how that would fit into your LSAT study schedule. If you happen to miss a class for whatever reason, you don't have to worry. All the classes from your course will be recorded and you can access them at any point.
One of the things that really stands out here is the amount and quality of live interaction with your LSAT tutor. Except for the classes, you can get in touch with your instructor in person, through email, or by phone. So if you're the type of student who enjoys coaching as well as external pressure to succeed, this is a great feature to take advantage of.
What's also great is that you will get 4 of the top Princeton Review LSAT prep books along with the course. This includes LSAT core concepts, multiple-choice questions, patterns, and pacing, test-taking strategies, reading comprehension, and advanced strategies for maxing out your score. That's over 1800 pages of study materials.
The Princeton Review books consistently receive high reviews from students. So if studying with a textbook is your preferred method of study, you should go with this course.
Another great thing is that the Princeton Review almost always offers discounts on their courses. By entering a promo code from their website, you can get a discount of up to $300 which is quite a lot making the course more affordable.
The course comes with a score improvement guarantee. It means that if you don't improve your score on your next Law School Admission Test, you will get your money back or you can take the course again at no extra cost.
A slight disadvantage, when compared to other options on the market, is that this course only offers 6 full-length practice tests. But, all these tests are proctored, so you will complete them under the supervision of your instructor who will guarantee the integrity of the test-taking environment.
This is great because it creates a much more serious atmosphere and you will know exactly how the real-world exam feels. If you're suffering from test-taking anxiety, going through these standardized tests is one of the best ways to deal with it.
Overall, it's a fantastic educational option from a well-established company and I highly recommend it.
Main features of the course:
The best live-online course option
It offers 84 hours of live instruction – more than any other course
Intensive, structured prep over the course of 2 months
You'll be able to access your instructor outside of class via phone or email
6 proctored LSATs
Really affordable for a course with so many hours of life-online instruction
| | |
| --- | --- |
| Pros | Cons |
| More  live instruction time than any other course | The mobile app is not so great |
| Great Online dashboards with reports and Analytics | Not too many full-length standardized tests. You would need to combine that with other study materials. |
| Intensive, individualized prep over a short period of time | |
#3 LSAT Prep Course – Magoosh LSAT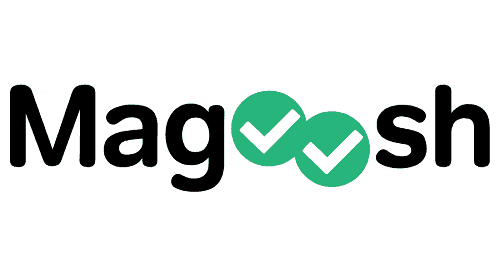 Score: 8/10
Category: Budget Self-Paced Course
All students who want to go to an ABA-approved law school need to pass the LSAT. But unfortunately, not all of them have $1,000 to spend on test prep. That's where Magoosh comes in to fill the void in the market. The whole philosophy that's driving the company is to provide excellent test prep materials at an extremely low price.
This self-paced course offers great value for money and it's a viable prep option if you're willing to supplement it with extra materials (like a book that includes at least 10 extra full-length practice tests).
The course comes in different variations. You can either select the 1-month option for $279, or the most recommended 12-month option for $299. It's always great to have access for longer because around 1/4 of students who take the exam will have to retake it over the course of the year to get their desired score.
For $299 you will get access to over 7,000 practice questions that appeared on previous LSATs. You will also get your hands on 550 extra practice questions prepared by the designers of the course.
That's not a lot compared to thousands more questions from other companies listed in this review. But it's still quite a lot and you can always use extra materials which you can buy for $20 to $40. Maybe it's not private LSAT tutoring, but it's definitely something that can help you succeed.
If you're stuck with any type of question, there's also an email assistance option. You can simply say what's on your mind and expect a proper response within one or two business days. Again, this is not ideal, but it's still better than nothing.
The major strength of this course is its mobile app. If you're a fan of a high-tech approach to studying, you will love the app from Magoosh. It's really interesting and it has all sorts of useful features that make the study sessions more enjoyable.
You can use it to watch the explainer videos and other video lessons. And unlike the apps from Kaplan or Princeton Review, it also gives you the ability to complete practice questions on the go. All you need is an internet connection.
The app also shows you progress reports and analytics so you know exactly where you need to improve. The whole course is broken down into separate sections so you can approach your prep as a game.
Overall, it's a perfect self-paced option if you're on a budget, but you're still looking for an effective way to bolster your study efforts.
Main features of the course:
The best LSAT option in the budget category
A nicely designed mobile app that we can use to prep on the go
Great value for money
Lots of great video study materials (90 video lessons + 550 explanation videos about official LSAC prep tests)
Quick email assistance
7-day money-back guarantee
| | |
| --- | --- |
| Pros | Cons |
| The best price when it comes to LSAT preparation | No live-online instruction and no books. Here you would be wise to invest in something like The Official LSAT SuperPrep from LSAC. |
| A great mobile app that you can use for practice questions | |
| 12 months of access to the course | |
#4 LSAT Prep Course – Kaplan LSAT

Score: 8/10
Category: Live-Online
Kaplan has been around forever in the test prep market. In fact, it's the first test prep company ever that now operates all around the world. They actually offer great LSAT preparation options. You can take the self-paced course, the live online one, and even attend an in-person class if there's a prep center near where you live.
An in-person class is fine, but in this review, we will concentrate on the live-online option as it's most suitable for the majority of students. You can take the regular live-online course which starts at around $1,000 or you can pick the live-online "plus" option which is around $300 more expensive.
The difference here is that with the "plus" course you will get 3 hours of one-on-one coaching from an LSAT expert. This is nice if you need extra guidance and want to get a personalized study plan designed especially for your needs. Other than that, both options are exactly the same.
You'll get 28 hours of live instruction over a course of a few weeks. These are the so-called "core sessions". Each one is 4 hours long, and you'll get seven of them in total. That's not a lot when compared to 84 hours from Princeton Review, but it's still enough to get yourself familiarized with the most important LSAT concepts.
However, there's something that makes up for the lower number of in-class hours. It's the LSAT Channel, a huge database of comprised of dozens of pre-recorded video lessons. It's a great feature because it allows you to pick only the material you want to focus on at a particular time.
Overall, the whole course is laid out in a logical manner and includes some proctored LSATs along the way. It should give your score a nice boost over 1,5 – 2 months.
Main features of the course:
The best in-person class available
3 hours of 1-on-1 coaching available at an extra cost
Smart Reports – an adaptive learning technology
Adjustable class timing and free LSAT make-up sessions
Two, highly-rated textbooks
Every LSAT question ever released
| | |
| --- | --- |
| Pros | Cons |
| Excellent, experienced LSAT tutors | Not a lot of live instruction relative to competitors |
| Lots of real-world LSATs (80+) | The mobile app needs to be improved |
| Lots of great printed materials | |
The Best Books for LSAT Prep
Most test prep companies provide you with LSAT books in the course bundle. But you may still get your hands on some great textbooks to supplement your efforts and crush the test on whichever test date you choose.
Except for the books, you should also take a look at some free LSAT online materials like the ones from LSAC, the LSAT Center, or even YouTube videos with extra tips. Remember, never limit yourself only to the materials you received from the company.

Bonus section – How to Decide on the Right LSAT Prep Course for You?
All the courses listed here offer fantastic value for money and without a doubt, they will help to improve your score. But how do you know which one of them is right for you? Let's take a look at the top features to look for!
1. Make sure the pricing is on point
Let's face it – LSAT prep courses are going to cost some money. You can go from a few hundred bucks all the way up to $1,500 and more. So when selecting the course, consider your budget.
If you're fine working on your own, then you can use one of the inexpensive self-prep options. But if you want to work with a teacher and other students, prepare to pay over $1,000 for the experience.
Keep in mind that prep companies often offer financing options. For example, if your GPA is 3.0 or above, Kaplan will provide you with tuition assistance. Other accompanies like PowerScore, Princeton Review or ManhattanPrep offer payment plans so you don't have to pay for everything at once, but spread the cost over a few months.
2. Consider the number of full-length practice tests
This is crucial because the number of timed full-length LSAT practice tests you complete will be directly proportional to the score you'll get. Look for courses that offer at least 6 tests (proctored ones are best).
As an extra, you can grab a prep book with a few extra tests and complete them in your own time. Just think about it – six times 140 minutes, equals 14 hours you've spent on the most important prep activity.
3. Are you taking LSAT for the first time? Or are you retaking it?
Around 25% of students during each scheduled exam are re-takers. So don't fear if you didn't get your desired score the very first time. Students who take the LSAT for the second time, improve their score on average by 2.8 points. This is due to the familiarity with the test, but also because of more time spent on preparation.
If you're trying to pass the tests for the second or third time, I suggest investing in a prep class that's focused more on straight-up practice, and less on theory and core concepts. Completing more LSAT logic questions and looking at explanations is the surest way for you to improve your score.
4. How much direction do you need?
If you have a gregarious personality and enjoy working with others, then select a course with live instruction. Most students thrive in a structured environment where there is external pressure to get results.
It's one thing to study on your own, and that's definitely an option if you can discipline yourself. But it's a whole different thing when you're working with an experienced teacher who will give you homework and explain the top LSAT strategies on a regular basis.
So think about your preferred level of independence. If you're fine working on your own, then perhaps a self-paced course will be a better idea. But if you like to be a part of a team, then go for a live online course with at least 20 hours of live instruction.
5. How much time can you devote to your LSAT prep?
Many students who take the test are already working full-time or have other responsibilities such as taking care of their families. To achieve the best results, you will need to study for around 15 hours a week for 2 months leading up to the test.
Think about that when considering your course option. How much time this course will demand from you? Can you fit it into your regular schedule? Will you be able to regularly attend the live online LSAT courses? Answer these questions before deciding on your top pick.
6. How much teacher and student community support do you need?
One of the top features to look for in an LSAT prep class is the ability to consult with your teacher. Sometimes we all get stuck or simply need someone to give us direction and encouragement.
Most courses listed here offer some form of communication with a teacher which usually takes place through email. Often there are student support groups available as well. And on rare occasions, you would be able to actually call your teacher and get a bit of coaching on the spot. Consider this when you're selecting your course.
Related content: LSAT Writing Sample – 10 Tips For Crushing It
Conclusion
Preparing for LSAT shouldn't be taken lightly. As you already know in large part your future depends on the score you get. That's why it's crucial to take every measure possible to improve your chances of succeeding.
Taking a great LSAT prep class is definitely a responsible thing to do. By choosing a structured approach to study, you put yourself on the side of the angels and make your LSAT score dreams come true.
Rafal Reyzer
Hey there, welcome to my blog! I'm a full-time blogger, educator, digital marketer, freelance writer, editor and content manager with 10+ years of experience. I started RafalReyzer.com to provide you with great tools and strategies you can use to achieve freedom from 9 to 5 through online creativity. My site is a one-stop-shop for freelance writers, bloggers, publishers, content enthusiasts who want to be independent, earn more money and create beautiful things. Feel free to
learn more about me here.