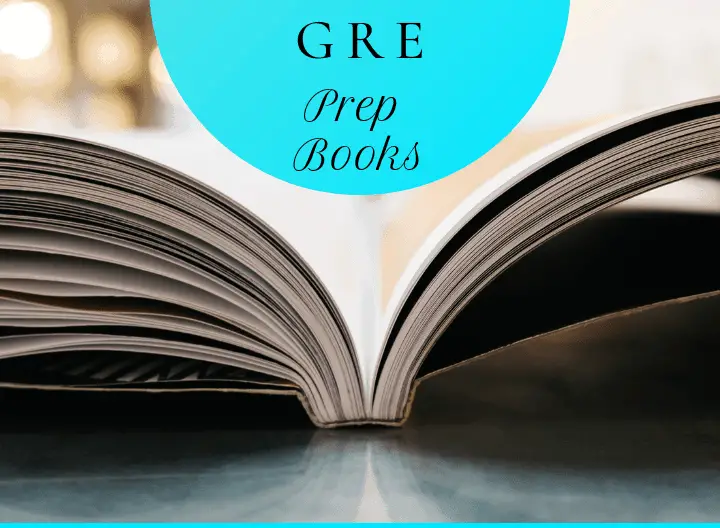 Passing the GRE is easy if you equip yourself with some of the best prep books on the subject.
While many prep courses can be a boon, their price tag can pinch your pocket. A quality textbook, priced around $20-$30, can be equally valuable. Remember, every GRE attempt costs $160, so being cost-effective in your prep makes sense. The challenge? You'll need discipline and focus. This article curates the top GRE books, supplementary materials, and handy apps. It's wise to have a couple of GRE books for varied insights, enhancing exam preparedness. And don't forget mobile learning; GRE apps and YouTube can be your on-the-move tutors. Each recommended book comes backed by countless student reviews, ensuring efficacy. Now, are you game to invest 2-3 hours daily for 3-4 months? That's the golden ticket to cracking a stellar score and securing a spot in a top grad school.
What to look for in a great GRE prep book?
Access to full-length practice tests (these are the Holy Grail of any successful prep).
Access to extra online materials (GRE is a computer-based test, so you need to do at least a portion of your prep online).
Lots of practice questions with detailed explanations (this will allow you to see the "why" behind each answer).
Strategies for timing and taking the test (you need to know how to play the test game like virtuoso).
Examples of essay responses, so you know exactly how to approach the writing part.
A decent GRE vocabulary list with sample sentences.
The book should always be up-to-date (always look for the current year's editions).
It's unlikely that a single book will have all of these things. And that's why I recommend you pick two titles based on your most pressing needs.
Here's a quick list of the titles you should consider:
Official GRE Super Power Pack, Second Edition
5 lbs. book about GRE Practice Problems: 1,800+ Practice Problems
Cracking the GRE – Premium Edition with 6 Practice Tests
GRE Prep Plus 2020: Practice Tests + Proven Strategies
Barron's GRE Prep Book
Here are more details about each of these GRE books:
This monster of a book bundle comes from the ETS (Educational Testing Service) itself. It's your #1 choice because it's always great to grab materials from the guys who design the test. The bundle includes three separate titles written to give you comprehensive prep:
The Official Guide to the GRE, 3rd edition
Official GRE Quantitative Reasoning Questions, Volume 1, Second Edition
Official GRE Verbal Reasoning Questions, Volume 1, Second Edition
It's not only practical and used by students who score in the top 20% of the test takers. It's also super affordable even for a penny-pinching student. If you want to buy each book separately, you would have to spend at least $60 in total. But here the bundle is priced at around 40 bucks, which is a great deal. It gives you four full-length practice tests (two in the book and two online). That's 15 hours of focused prep right there. More than that, you will get hundreds of practice questions (600+) with detailed explanations and tips for approaching different question types. Another thing that stands out here is excellent examples of analytical writing essays with commentary. If you combine it with the free learning materials listed below, you can't go wrong. Overall length: 1000+ pages (3-book bundle)
Highlights of the book:
Best value for the money
Four full-length practice tests
600+ practice questions with detailed explanations
Analytical writing essay responses
Test-taking strategies coming directly from the test maker
This is another excellent textbook that has been recently updated. Besides having more than 1000 pages of practice problems, you also get access to an online companion with extra materials. This should be your go-to title if you want to crunch more practice questions. Here you'll get 1800+ of them with detailed explanations. That's more than you would ever need to boost your score by a lot. You may imagine that a massive resource like this would be expensive. But nothing could be further from the truth — this giant 5 lb. volume will only cost a little less than $28. The textbook is expertly designed, with questions divided into practice sets that enable you to conquer one section at a time. What I like most about it is that the questions mirror ones from the real-world GRE almost perfectly. Book length: 1056 pages
Highlights of the book:
Super affordable, yet giant study resource (1000+ pages)
1800 practice questions with explanations covering every GRE topic
Allows you to focus on specific question sets (it's a great way to boost your overall score)
Allows you to master specific topics as you'll get 30-50 practice questions about, let's say, triangles or fractions.
This is a fantastic study resource from the Princeton Review, which also offers decent GRE prep courses. The book is updated every year, and it always contains the most relevant materials that will help you master each GRE topic. It's not as long as the two books above, but it still has almost 600 pages packed with useful information. Many students used this textbook and scored way beyond 300 on the actual test. The best thing about it is that it gives you access to six practice tests. That's more than any other book listed here. Completing full-length practice tests is the number one activity you should focus on if you want to score higher. And here you'll have a ton of room for practice. Just make sure that you analyze your results after each attempt, so you know where to improve next time. This title is especially useful if you're struggling with the verbal and writing sections of the exam. It contains a considerable list of the most commonly used vocabulary which will make your study sessions so much easier. This book is also excellent if you're getting started and want to get a general overview of the GRE and learn what to expect. However, if you're struggling with the quant section, you will most likely need to supplement it with another title. Book length: 560 pages
Highlights of the book:
Six full-length practice tests
Access to extra online study materials
Great to give you a general overview of the test and GRE test-taking strategies
A fantastic resource for the verbal part of the exam
Magoosh is mostly known for its high-quality, yet affordable GRE prep courses. But they also designed a prep book based on many years of experience working with students and helping them score way beyond 300. First off, the book is super affordable, especially if you buy it on Kindle. It also includes a coupon for 20% off the full online GRE prep course from the company. The online course is excellent and usually costs only $149 for six months of access. But here you'll get a coupon that will allow you to take it for only $120. The book itself is fantastic too. It contains over 130 practice questions with exquisitely detailed explanations. But the thing that stands out the most is the detailed study schedules you can use to direct your prep. It doesn't matter if you only have one week or three months to get ready; you will find a step-by-step plan for any situation. The book will also give you links to many other free online resources you can use in your prep. Book length: 468 pages
Highlights of the book:
Kaplan is one of the largest educational organizations in the world. And each year, they release an updated version of their flagship GRE prep book. It's a larger volume with over 700 pages of dense material. However, buying it won't break the bank as it's still priced below $30. The first thing that stands out here is five full-length online tests. The word "online" should catch your attention because it's always great to complete the test in the same format you'll encounter on the official test day. As you know, the GRE is an adaptive test, so you want to have this feature included during your practice sessions. What I like most about this approach is that after each online practice test, you will get an individual performance summary. This will help you see where you need to improve the most. More than that, you will get 1700 questions, with explanations, as well as useful test-taking strategies and study plans. Book length: 708 pages
Highlights of the book:
Five full-length online practice tests
1700+ practice questions with explanations
Performance summaries after each completed mock test
Extra video materials on how to manage your stress levels and plan your study sessions
Barron's has been around the test prep market for years, and their GRE textbook is worth your attention. But the one from Princeton or Kaplan is still probably a better choice. Nevertheless, I wanted to include it in this list for the sake of variety and thoroughness. After purchasing the title, you'll get access to two full-length online practice tests. All the questions from these tests are later explained in detail, which is helpful if you're struggling to grasp the "why" behind each answer. The book covers all sections of the exam and has chapters on developing your verbal abilities, writing skills, as well as quantitative strategies. You can use it as an excellent introduction to all areas tested on the GRE, but it's not a comprehensive resource. For that, I recommend you pick the top two titles listed in this review. Book length: 688 pages
Highlights of the book:
Two full-length online practice tests
Good value for the money
Covering all areas of the exam
Suitable as an introduction to the exam
Bonus: Free materials you can use for your GRE prep:
GRE Mobile apps
There are a ton of great GRE prep apps available on Google Play and iTunes. These are great as they will allow you to access new practice questions and instructional videos through your phone. Mobile apps are great for seamlessly learning GRE vocabulary. And here, the apps from Magoosh consistently stand out. There are three of them:
GRE flashcards
GRE Vocabulary Builder
GRE prep and practice
If you equip yourself with these Three Musketeers of the GRE prep, you'll be way ahead of the game. I suggest you snoop around the app platforms and check different options. There are at least ten different high-quality apps you can choose from.
GRE YouTube videos
Video content is blowing up online, and now you can find tons of GRE videos you can watch on your computer or mobile device. For example, Khan Academy has a playlist of 73 high-quality videos on GRE topics ranging from fractions to decimals, to solving ratio problems: More than that, you can learn from other successful students who crashed the test. Like this guy who got a score of 325 (by picking some of the same books I list in this article):
Conclusion
There are a lot of choices out there when it comes to the GRE prep. You have textbooks, prep courses, live online classes, apps, flashcards, as well as thousands of YouTube videos on the topic. But even in this crazy social-media-obsessed world, prep books still serve as top tools that will give you the edge you need. Make sure you choose wisely and pick two different titles based on your individual needs. The rest is in your hands and lies in your ability to focus over an extended period and crunch the materials at hand. Good luck!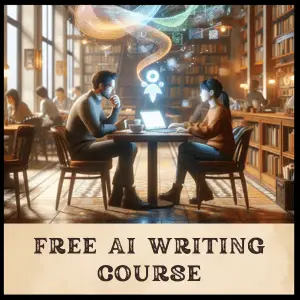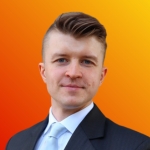 Rafal Reyzer
Hey there, welcome to my blog! I'm a full-time blogger, educator, digital marketer, freelance writer, editor, and content manager with 10+ years of experience. I started RafalReyzer.com to provide you with great tools and strategies you can use to become a proficient writer and achieve freedom through online creativity. My site is a one-stop shop for freelance writers, bloggers, publishers, and content enthusiasts who want to be independent, earn more money, and create beautiful things. Dive into my journey here, and don't miss out on my free 60-minute AI writing online course.