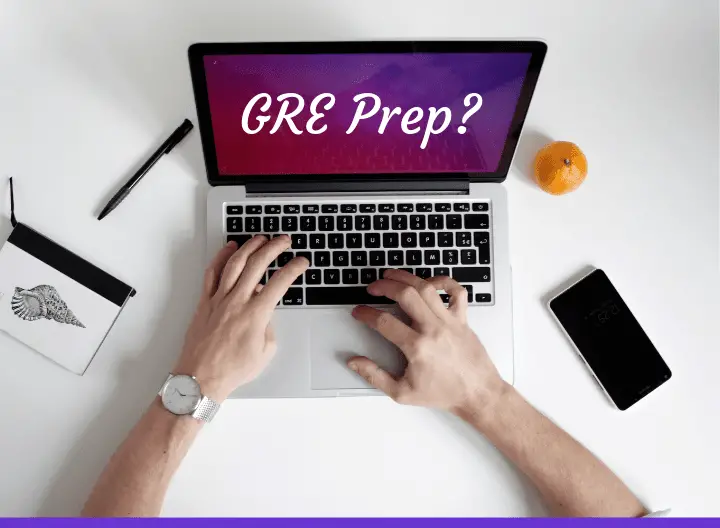 You want to score high on the GRE, and you're wondering if taking a prep course is actually worth it?
The answer is that if you're serious about your personal and professional development, taking a GRE course could improve your final score by around 10 points and teach you practical skills and vocabulary you'll need for the grad school.
The best thing is that a course doesn't have to be expensive. For $99 to $299 you'll get access to a great self-paced course like Magoosh or The Economist.
There are also more expensive options like Princeton Review ($999 – $1200) that will allow you to join an online classroom and study with an instructor. This is a better option if you like to work in a live setting and want detailed explanations for quant questions. It all depends on your preferred style of studying.
Before deciding on a prep course
Take a GRE diagnostic test. First, you will need to measure your baseline score. Complete one of the free full-length tests available online and see how you perform on each section. If you're deficient in one or more area and you're far away from your target score, taking a prep course is recommended.

There are a couple of reasons to invest in a GRE course:
1. Each GRE attempt costs $160. Do you want to re-take it?
According to an infographic released by ETS, 1 in 4 students decide to retake the exam (you have 5 attempts within 12 months). That's because they weren't satisfied with their first score, which wouldn't qualify them for their grad school of choice.
By scoring high on your very first attempt, you'll save yourself $160 and many hours of extra study. And one of the best ways to do it is by going through a full prep course.
Also, scoring high on the GRE allows you to qualify for scholarships, fellowships, and tuition remission grants. This means potentially thousands of dollars saved. How valuable is this to you?
2. GRE prep courses boost your composite score by at around 10 points
If you look around the web, you'll see that most online GRE prep courses actually guarantee an improvement in the score (even if you only did a diagnostic exam). If you don't boost your scores after the course, you get your money back.
For example, Magoosh guarantees a 5+ point increase per section, and The Economist a 5+ or 7+ per-section increase depending on the course you pick. That's quite a lot because the max score on the GRE is 340. These companies wouldn't offer such bold guarantees if their courses didn't deliver the goods.
3. You'll be able to do practice questions with a timer
GRE is a computer-based test and you have 1m 30 seconds per verbal question and 1m 45 seconds per quant question. Getting the timing right is essential to your success on the actual test.
One of the best things about an online prep course is that it sets a timer for each question and allows you to work in a more focused environment. You'll see how much time you actually need to answer each question and you'll be able to improve over time.
4. External motivation and well-designed study plan
Many students who decide to take the GRE, lose focus and find it hard to discipline themselves to study on a regular basis. On the other hand, a course creates external expectations and a proper study schedule you should follow.
It's like deciding to go on a diet. You can decide you'll do everything on your own and stick to the strict dietary schedule. Or, you can hire a professional dietician who will create a plan for you, and expect performance reports on a weekly basis. Which option seems more effective to you?
5. Access to advanced study materials
Studying with a book or by using free online resources is one thing. But logging into an online dashboard especially designed for GRE study is another thing altogether.
Most GRE classes will give you access to:
Live instruction with an experienced teacher
Up to 8 full-length computer-based practice tests
Up to 5000 practice questions divided by section
A strong guarantee
Reports and statistics about your performance (this is especially important)
Up to 30 hours of instructional videos
Email and chat assistance
Joining a community of online learners to share your experience
What to look for in a GRE course?
Live-online time (or one-to-one coaching) – does not apply to self-prep options
Performance reports
Ability to study with a timer
Personalized study plan and schedule
Strong guarantee
Lots of practice questions and full-length tests
A learning community
Ability to get in touch with a teacher through email or chat
Conclusion
You can easily tackle the GRE prep on your own by using free online materials. But taking a prep course will give you access to more materials, as well as a test environment that resembles the real-world exam. If you're serious about your studies, investing as little as $99 on prep shouldn't be an obstacle.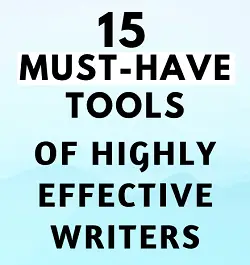 Free resource: Download your free PDF and learn about the top tools used by freelance writers.
Download here
Rafal Reyzer
Hey there, welcome to my blog! I'm a full-time blogger, educator, digital marketer, freelance writer, editor and content manager with 10+ years of experience. I started RafalReyzer.com to provide you with great tools and strategies you can use to achieve freedom from 9 to 5 through online creativity. My site is a one-stop-shop for freelance writers, bloggers, publishers, content enthusiasts who want to be independent, earn more money and create beautiful things. Feel free to
learn more about me here.