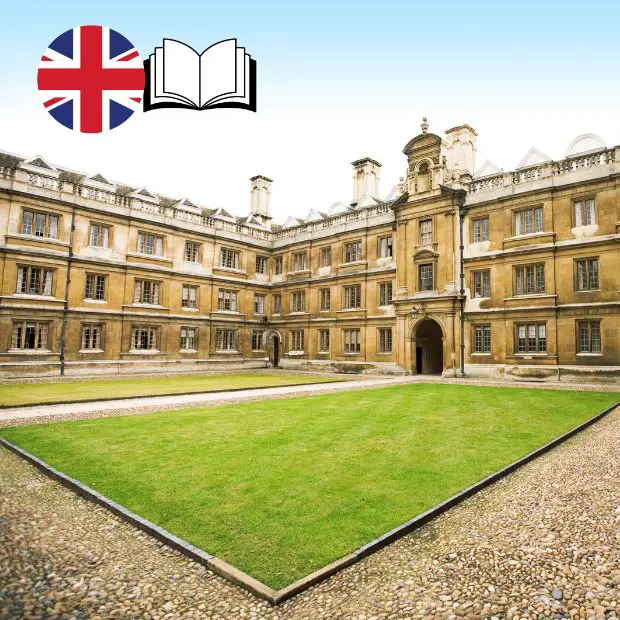 Cambridge, a city steeped in intellectual prowess and literary heritage, has long been a hub for the publishing industry.
Uncover the literary wonders of Cambridge, UK, as we explore the city's vibrant book publishing industry. From renowned giants to hidden gems, these publishing houses bring imagination to life on every page. Whether you're a budding author seeking your perfect match or a book enthusiast eager to delve into the literary landscape, join us on this captivating journey through the heart of Cambridge's publishing scene. Get ready to discover the stories that shape this literary haven and ignite your passion for words.
Here are the best book publishing companies in Cambridge, England
Cambridge University Press stands as the distinguished publishing arm of the University of Cambridge, an esteemed institution with a rich history and global acclaim. Founded in 1534, making the press almost five centuries old, it remains strong in its commitment to academic excellence and the dissemination of knowledge across various disciplines. Some of the press's community works included its continued support of Westchester Community College in New York, the installation of hygienic facilities in an Indonesian rural school, raising funds to rehabilitate earthquake-stricken schools in Nepal, and guiding students from Coleridge Community College, Cambridge in a CV workshop. Cambridge University Press publishes a wide range of educational materials, research journals, textbooks, monographs, and digital resources to help improve the education systems worldwide. Its extensive catalog covers subjects such as humanities, social sciences, science, medicine, law, business, and language learning and they can be obtained at the university's bookshop. The press prides itself on maintaining high editorial standards with a global sales presence and publishing hubs engaging with scholars, educators, and researchers from around the world. The press's assessments, articles, and research spread knowledge, spark inquiry, and aid understanding around the world Submission guidelines.
Salt Publishing is an independent publishing company in the United Kingdom. Established in 1999, the company quickly grew into a vibrant and groundbreaking powerhouse in contemporary literature, showcasing captivating fiction, evocative poetry, and enlightening non-fiction. With an unwavering dedication to pushing the boundaries of storytelling, they transport readers to vivid worlds, weaving intricate tales that leave an indelible mark. The company was founded by Chris and Jen Hamilton-Emery to provide a platform for emerging and established writers to showcase their talent. Salt Pub. has gained recognition for its commitment to quality library literature, championing new voices, and publishing works that push the boundaries of traditional genres. Salt Pub's catalog encompasses a diverse range of literary works, spanning various genres and styles. Their fiction publications include novels, short story collections, and experimental works that challenge conventional storytelling. The poetry collection features both established and emerging poets, showcasing a wide range of poetic forms and themes. Additionally, Salt Publishing releases non-fiction works covering a broad spectrum of subjects, including memoirs, literary criticism, and cultural studies. Submission guidelines.
Cambridge Journals publishes a prominent collection of academic journals under the auspices of Cambridge University Press. With a rich history dating back to the 16th century, Cambridge Journal is highly regarded for its rigorous peer-reviewed research and scholarly contributions across various disciplines. It publishes Gold Open Access journals and books and works with publishing partners such as learned societies to develop Open Access Agreements for different communities. To learn more about open-access publishing options, please visit the company or school website. Covering a wide range of subject areas, Cambridge Journal encompasses disciplines such as humanities, social sciences, engineering, technology, sciences, medicine, law, and more. The journal serves as a platform for researchers, scholars, librarians, learners, and academics to share their findings, theories, and insights with the global academic community. Submission guidelines.
Discover the world of chemistry with the Royal Society of Chemistry (RSC) in Cambridge, England. Established in 1841, this esteemed scientific society publishes a wide range of peer-reviewed books and journals covering various branches of chemistry. From organic chemistry to chemical biology, their publications showcase cutting-edge research and contribute to the advancement of the field. With offices worldwide, the RSC is a beacon of scientific excellence and innovation in the chemical sciences. Submission guidelines.
For over two centuries, Lutterworth Press has been a leading independent publisher in Cambridge, UK. With a rich history that dates back to 1799, they have established themselves as a trusted source of high-quality books in a diverse range of non-fiction genres. From spirituality and religion to art and architecture, philosophy and ethics to society and social sciences, Lutterworth Press offers a captivating collection of literature that caters to a wide array of interests. With their commitment to excellence and their global presence, Lutterworth Press continues to be a prominent name in the world of publishing. Lutterworth Press was bought by James Clarke & Co., a renowned theological publisher, in 1984. It continues to publish an extensive list of titles that have significant cultural, historical, and religious importance. Their diverse catalog titles include picture books, novels, biographies, theological texts, hygiene books, technology, and educational resources, many of which reflect Christian values and virtues. The press aims to provide thought-provoking and enlightening content that resonates with readers and contributes to personal and intellectual growth. Submission guidelines.
Pegasus Elliot Mackenzie Publishers Ltd. is an independent publishing company based in Cambridge, United Kingdom. The company has been in the business for over two decades, publishing a wide range of fiction and non-fiction works across various genres. It includes novellas, literary fiction, crime fiction, historical fiction, memoirs, biographies, self-help, and children's literature, both in print and digital formats. With a focus on quality and diversity, Pegasus Elliot Mackenzie aims to provide readers with captivating and engaging stories that explore different themes and perspectives. Their fiction publications encompass a broad spectrum of storytelling styles, from thought-provoking literary works to thrilling and suspenseful narratives in a broad range of subjects including mystery, fantasy, science fiction, erotica, horror, and young adult novels. Submission guidelines.
James Clarke & Co. is an established independent publishing house based in Cambridge, UK. Founded in 1859, the company already has over 160 years of history and tradition of producing scholarly and religious titles across a range of subjects. The institution specializes in publishing Christian writings, academic books, theological texts, biblical studies, religious traditions, spirituality, and related areas. James Clarke & Co. is widely respected for its commitment to producing works that contribute to scholarly discourse and deepen understanding in various fields. They publish and create books that explore different aspects of theology, including systematic theology, biblical studies, Christian ethics, church traditions, pastoral care, and more. Their published works often cater to a diverse readership, including scholars, theologians, pastors, students, and individuals with an interest in religious studies, making them the most respected British theological publication. For more info and contact details, visit the company's web page. Submission guidelines.
Cambridge Scholars Publishing is an independent academic publishing house based in the United Kingdom. Since its establishment in 2001 by a group of researchers and lecturers at the University of Cambridge, the company has gained recognition for its commitment to disseminating scholarly research and promoting academic dialogue across various disciplines. They publish high-quality academic works, including monographs, edited collections, and scholarly journals. They create and review publications that span a wide range of subject areas, such as humanities, social sciences, natural sciences, health sciences, arts, and more. Cambridge Scholars Publishing aims to provide a platform for researchers, academics, and scholars to share their findings, theories, and critical insights with a global audience. For more information on what to do after your paper is published, visit the office, click on the submission page on the website, or visit their social media account. Submission guidelines.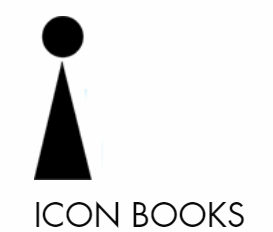 With a deep commitment to producing intellectually stimulating and accessible non-fiction literature, Icon Books has become a standout independent publisher in England. Since its establishment in 1992, the company has been dedicated to publishing brilliant titles that cover a diverse range of subjects, including science, language, history, politics, sports, humor, and more. Their engaging and thought-provoking books have garnered widespread recognition and have been distributed by major players in the publishing industry, including Penguin Random House, Allen & Unwin, and PGW. Icon Books strives to make complex ideas and concepts approachable, ensuring that their publications reach a wide audience of curious readers both within English-speaking countries and beyond. Submission guidelines.
Black Apollo Press is an independent publishing house in Cambridge, UK, that specializes in the publication of English translations of classic works of literature, particularly from European and Middle Eastern cultures. It was founded in 1995 by American writer Bob Biderman and British Baudelarian scholar, David Kelley. The press takes its name from the Greek god Apollo, who was associated with poetry, music, and the arts. The addition of "Black" to the name reflects the press's commitment to exploring diverse and lesser-known literary traditions. Black Apollo Press focuses on bringing important literary works to a wider audience by providing accurate and well-crafted translations. They aim to preserve and promote cultural heritage, fostering cross-cultural understanding and appreciation. The press often selects texts that have been overlooked or underrepresented in the English-speaking world, introducing readers to new voices and perspectives. Submission guidelines.
Conclusion
The book publishing landscape in Cambridge is a testament to the city's rich literary heritage and intellectual prowess. With renowned institutions like Cambridge University Press and a multitude of independent publishers, Cambridge offers a diverse range of publishing services and support for authors across various genres. For teachers and learners alike, these publishing companies in Cambridge provide valuable resources and future contact. The wealth of educational materials and assessments available through these publishers facilitates effective teaching and learning in every faculty and department in the institution. With a focus on fostering creativity and intellectual growth, these publishers not only connect with local teachers and students but also extend their reach globally. For instance, many publishing houses in Cambridge have created partnerships and collaborations with institutions in China, promoting cross-cultural exchange and enriching educational experiences for students on an international scale.
Rafal Reyzer
Hey there, welcome to my blog! I'm a full-time blogger, educator, digital marketer, freelance writer, editor and content manager with 10+ years of experience. I started RafalReyzer.com to provide you with great tools and strategies you can use to achieve freedom from 9 to 5 through online creativity. My site is a one-stop-shop for freelance writers, bloggers, publishers, content enthusiasts who want to be independent, earn more money and create beautiful things. Feel free to
learn more about me here.