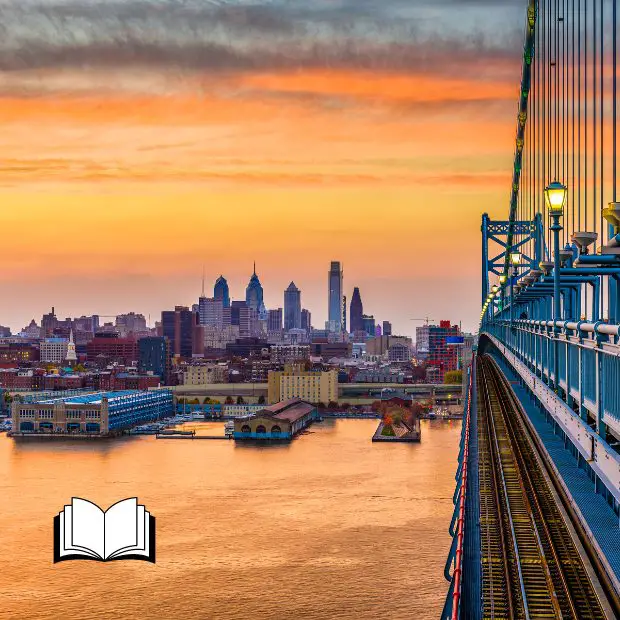 Let's explore the top book publishing companies in Philadelphia.
Compiling this list took me quite a while, but now it's fully updated and contains only the companies that exist and are located in Philly or its immediate surroundings. Enjoy this wide-ranging tour through the literary establishments that are interested in receiving manuscripts from new authors. At the bottom, you'll also find the most notable bookstores within the city limits. Enjoy!
Here are the top publishing houses in Philadelphia PA:

Established in 1890, the University of Pennsylvania Press stands as one of the earliest scholarly publishing houses in North America. With roots firmly planted in Philadelphia, the Press has historically published landmark works. As a member of the Association of University Presses, Penn Press today publishes over 100 new titles annually across American and European history (including the American Revolution), culture, social sciences, and other diverse disciplines, including contributions to international human rights, archaeology, and Jewish Studies. They maintain publish an extensive backlist of over 3,000 titles, making them a vital contributor to the global academic conversation. Submission guidelines.

Established in 1969, Temple University Press draws inspiration from Russell Conwell's vision, emphasizing educational opportunity for the urban working class. Renowned for its publications in the social sciences and humanities, the Press emphasizes content with a regional interest, related to Philadelphia and the Delaware Valley. An early proponent of groundbreaking academic territories, Temple was among the pioneering publishers in urban studies, housing, labor studies, and fields like women's studies, and ethnic studies, including African-American, Asian-American, and Latino studies. They're among the top American publishers that specialize in history books. Submission guidelines.

Founded in the heart of Philadelphia, Running Press is a mostly young adult publisher and an integral part of the Perseus Books Group under the Hachette Book Group umbrella. Established by the Teacher brothers, Stuart "Buz" and the late Lawrence "Larry", this publisher has made notable strides in the industry, underscored by its acquisition of the Black Dog & Leventhal Publishers imprint in 2017. Their titles range from the innovative Sneaky Chef cookbook series by Missy Chase Lapine and the artistic Images coloring book series by Roger Burrows to illuminating books like "The Real Mad Men" by Andrew Cracknell and "Skinny Bitch" by Rory Freedman and Kim Barnouin. Submission guidelines.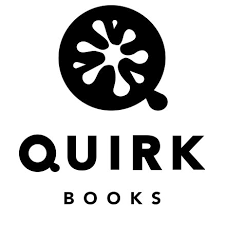 Emerging from the historic streets of Old City, Philadelphia in 2002, Quirk Books has etched an indelible mark in the publishing industry with its quixotic array of books. Rooted in both entertainment and enlightenment, the publishing house has crafted an impressive list that combines conventional genres of historical fiction with a dash of the unorthodox. Quirk's titles aren't just books—they're conversations, meant to be talked about, gifted, and revisited. From the hauntingly captivating "Miss Peregrine's Home for Peculiar Children" to the horror narratives of Grady Hendrix, and the whimsical fusion in "Pride and Prejudice and Zombies", Quirk has consistently delivered innovative reads. Submission guidelines.

Jessica Kingsley Publishers, founded in 1987, is a pioneering publishing house known for its focus on promoting diversity and championing marginalized voices. Specializing in areas like autism, gender diversity, mental health, and arts therapies, JKP has expanded its reach with an office in Philadelphia, USA since 2004. Embracing their role as industry leaders, they received the British Book Award for Academic, Educational, and Professional Publisher of the Year in 2020. They're a guiding light for inclusive and impactful publishing in the modern era. Submission guidelines.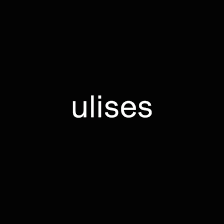 Ulises Books, located at 1400 North American Ave. in Philly (within the Icebox Project Space), is a distinctive bookshop and creative space established in 2016. It specializes in artists' books and fine art publications, focusing on works that delve into contemporary art, graphic design, criticism, and related fields often underrepresented in the U.S. Beyond being a bookshop, Ulises serves as a platform for projects, exhibitions, and residencies, utilizing the publishing business as a medium to foster artistic, editorial, and educational innovations. The essence of Ulises is inspired by Ulises Carrión, a groundbreaking Mexican artist who greatly influenced the realm of artist's books. Submission guidelines.

BookBaby, established in 2011, is among the premier self-publishing companies in the nation, championed by a team of authors, poets, bloggers, and artists. Recognizing that writing itself is challenging, BookBaby takes charge of the myriad tasks that come after—editing, cover design, formatting, distribution, and promotion, ensuring that writers can focus on their craft. Unlike some competitors who might abandon writers post-payment, BookBaby equips its authors with essential tools and insights, guiding them from manuscript development to market entry. Submission guidelines.

Parchment Global Publishing is a dedicated ally for authors, offering support to transform manuscripts into published masterpieces. With a longstanding history in the supported self-publishing domain, their expertise is unparalleled. Central to their ethos is the belief that authors should commandeer every facet of their work—from the manuscript stages to reaping royalties. This commitment echoes as we routinely assist writers in bringing their envisioned books to life. With Parchment Global, authors have the liberty to handpick from a diverse array of avant-garde book publishing and marketing resources. Submission guidelines.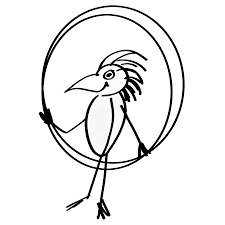 Grackle Publishing, situated in Ambler, PA (around 20 miles from the center of Philly), is dedicated to ushering new authors into the world of literature. They're open to fresh submissions spanning all genres, with a particular inclination towards debut novels, children's books, creative nonfiction, and poetic compilations. Grackle operates as a traditional publisher, ensuring that authors aren't burdened with service charges. However, it's worth noting that they don't offer illustration services; hence, children's book authors must append their artwork to their manuscripts. Submission guidelines.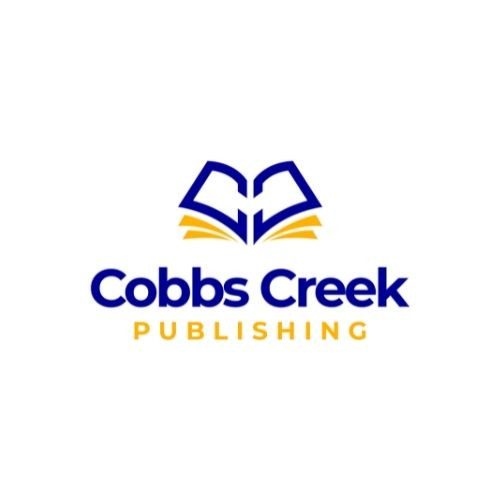 Cobbs Creek Publishing, nestled next to the Valley Forge National Historical Park is a champion of multicultural literature created by Jenny Gaston, an award-winning author and dedicated mental health counselor. With a mission rooted in creating diverse books that nurture critical thinking and emotional development, the company also offers tailored support to aspiring BIPOC (black, indigenous, and other people of color) authors. Rooted in the principle of representation, Cobbs Creek Publishing stands as a powerful reminder of the value inherent in stories that deeply resonate with every reader. Submission guidelines.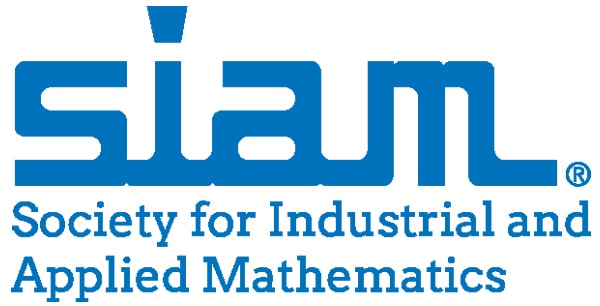 The Society for Industrial and Applied Mathematics (SIAM), based in Philadelphia, is an esteemed international community dedicated to advancing applied mathematics and computational methodologies. With over 14,500 individual members and nearly 500 institutional affiliates worldwide, SIAM, established in 1952, promotes the fusion of mathematics with science and technology. Beyond its publications, which include respected journals and essential research monographs, SIAM champions the growth of its community through memberships, specialized activity groups, student chapters, and conferences. Submission guidelines.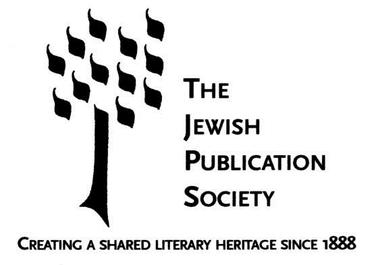 The Jewish Publication Society (JPS) has been a central figure in the realm of Jewish literature since 1888, known for its commitment to "accessible scholarship." As a distinguished non-profit, JPS offers a treasure trove of books that capture the essence of Jewish life for the English-speaking audience. Its diverse range of publications spans from the widely recognized JPS TANAKH and insightful Bible commentaries to revolutionary initiatives like the first Jewish gender-sensitive translation of the Hebrew Bible. Submission guidelines.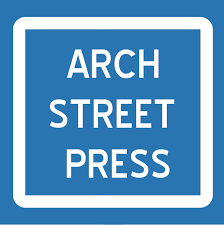 Arch Street Press, a dedicated outlet for overlooked yet brilliant writers, is committed to showcasing work often sidelined by conventional publishing houses. Their eclectic nonfiction portfolio embraces innovative perspectives on age-old societal challenges. From the artistic minds of renowned figures like Clive Gillinson of Carnegie Hall and global musician Lera Auerbach to the poignant tales of the former CFO of Washington, DC, and even a life-sentenced Ward Allan Yont, they cherish authentic, influential stories. Operating under the umbrella of the Institute for Leadership Education, Advancement, and Development (I-LEAD), Arch Street Press is more than just a publishing house; it's an organization producing books that would often get ignored by traditional publishers. Submission guidelines.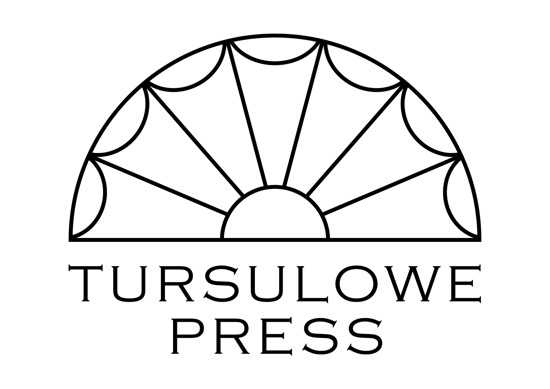 Emphasizing the profound works of authors like Edith Wharton and Dorothy Parker, Tursulowe curates a rich collection ranging from short fiction, poetry collections, and evocative photography to time-honored classics. However, the essence of this company goes beyond publishing. Through its not-for-profit subsidiary, Read for Need, the Press is committed to bridging the literary divide. Recognizing the dire need for books in schools, shelters, hospitals, and prisons, they champion the ethos that discarded books deserve a second life. Submission guidelines.

Judson Press, the esteemed publishing arm of the American Baptist Churches USA, has been disseminating knowledge since its inception in 1824. Located in King of Prussia (around a 30-minutes away from the center of Philly) the press champions the teachings of Jesus Christ, offering a rich library of 335 titles that span Christian living, pastoral leadership, and Baptist beliefs. With a deep appreciation for its rich history and a heartfelt dedication to nurturing spiritual growth, Judson Press remains devoted to crafting books that act as bridges, effortlessly linking readers to the profound well of wisdom inherent in the Baptist tradition. Submission guidelines.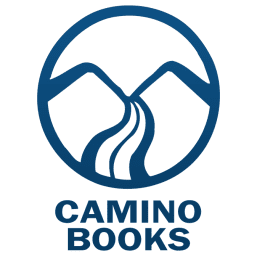 Camino Books, headquartered in Philadelphia, is all about regional literature, delving deep into the stories related to the Middle Atlantic states since its establishment in 1987. The publisher's catalog encompasses a myriad of genres from cooking and gardening to history, poetry, and true crime. While it champions regional books, its borders are boundless, sometimes touching upon subjects of national relevance. Titles like "Philadelphia's Magic Gardens: The Dreamwork of Isaiah Zagar" and "God Bless the Spectrum: America's Showplace in Philadelphia: 1967-2009" reflect Camino's dedication to celebrating and chronicling the heart and soul of Philadelphia. Submission guidelines.

The Curtis Building stands as a testament to over half a century of American cultural dominance. Founded in 1910 by visionary Cyrus Curtis, this architectural marvel served as the foundation for iconic publications like The Saturday Evening Post, The Country Gentleman, and Ladies Home Journal, cementing its place in the annals of American popular culture. Its magnificent Beaux-Arts facade shelters the "Dream Garden" mural, a 750-square-foot masterpiece crafted by Louis Comfort Tiffany and designed by artist Maxfield Parrish. The Curtis now promises a holistic urban experience: from premium residential spaces overlooking Washington Square to state-of-the-art office suites, a health club, a child care center, and an array of retail and dining options.
Conclusion
Philadelphia is home to an array of notable publishing houses that publish fiction, poetry chapbooks, short stories, and enticing police procedurals. Equally integral to the city's vibrant literary ecosystem are its amazing bookstores, each exuding its unique charm:
H&H Books: Known for its diverse collection and inviting ambiance.
A Novel Idea: A hub for budding authors and literary enthusiasts alike.
Bookhaven: A sanctuary for rare and antique finds.
Harriett's Bookshop: Celebrating women authors, artists, and activists.
Head House Books: Where contemporary meets classic.
Black and Nobel: A cornerstone, offering books that resonate with the city's heartbeat.
The Book Trader: A treasure trove for the discerning reader.
These establishments not only serve as retail spaces but as community centers, encouraging Philadelphians to delve deeper into the world of words. Whether you're a publisher, author, or avid reader of nonfiction, the City of Brotherly Love has something to satiate every literary palate.
Rafal Reyzer
Hey there, welcome to my blog! I'm a full-time blogger, educator, digital marketer, freelance writer, editor and content manager with 10+ years of experience. I started RafalReyzer.com to provide you with great tools and strategies you can use to achieve freedom from 9 to 5 through online creativity. My site is a one-stop-shop for freelance writers, bloggers, publishers, content enthusiasts who want to be independent, earn more money and create beautiful things. Feel free to
learn more about me here.