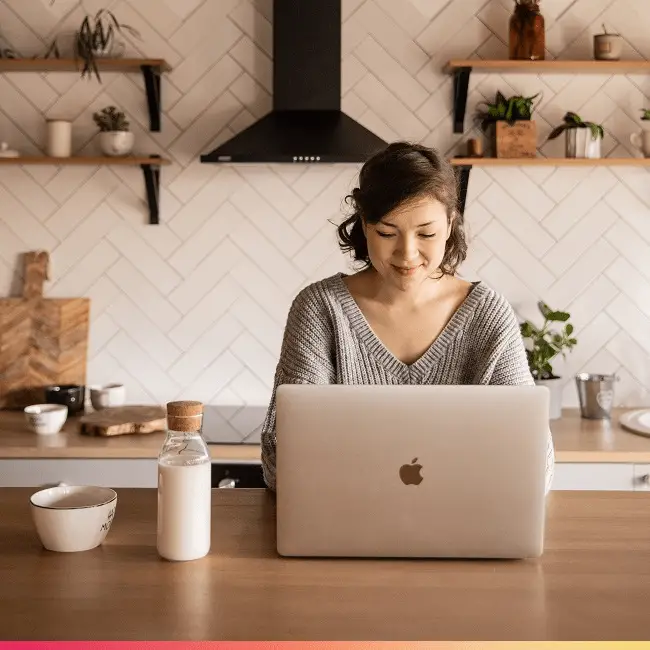 What is SumoMe? In case you haven't heard of it, it's not an invitation to wrestle, so put away that sumo loincloth, please!
Now, kidding aside, SumoMe is an email list builder for HTML and CMS-based websites such as those running on WordPress, Shopify, Squarespace, Weebly, Blogger, etc.
But before we discuss some of the best SumoMe alternatives in the market, let's get to know SumoMe first.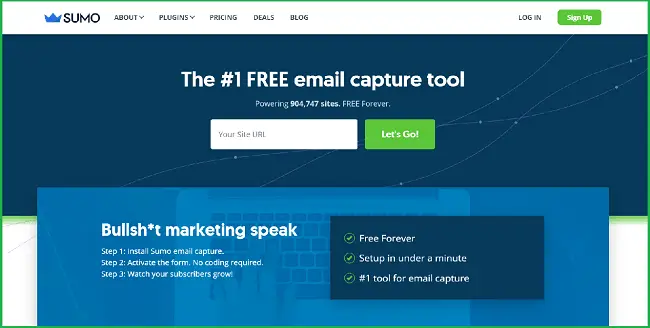 What is SumoMe?
Nowadays, the app goes by the shorter name Sumo, but for those who are in e-commerce, internet marketing, and blogging businesses for quite some time, SumoMe still rings a loud bell. Besides email capture, its other basic features and functionalities include:
List Builder – This enables you to ask for visitors' email addresses through customizable pop-up boxes. The data is automatically archived in your email list.
Welcome Mat – It's like meeting visitors at your site with a guest book on hand, where they can sign up with their email addresses.
Scroll Box – It activates a pop-up box at a certain point when a visitor is scrolling through your site.
Smart Bar – It's a non-intrusive box that appears at the top of a page for visitors to leave their email addresses for notification.
Social Media Sharing – This feature enables your visitors to easily share content and images from your site on Pinterest, Twitter, Facebook, and G+ through a widget.
Google Analytics – The app automatically displays important stats on your WP dashboard, so you won't need to log in to Google to check.
Those are what you get just for signing up for a free account. Cool, huh?
The only downside I see for the free account is that Sumo's logo will become ubiquitous on your web pages. The only way you can remove it and still enjoy its many benefits is to avail yourself of its paid features.
Pricing: The price starts at $10/month, which would enable your site to collect up to 5,000 email addresses per month, which is on top of other features. You can find a complete list of their packages here.
7 Top SumoMe Alternatives To Consider:
Just like every product or service sold today, there are alternatives to what SumoMe has to offer.
By reviewing each one by its merits, pricing, and other factors, you can make an informed decision as a website or blog owner, or web administrator.
Keep in mind though, that you are not shopping for the cheapest one but the worthiest investment that can bring your site the highest rate of sale or traffic conversion, or both. So, without further ado, here we go:
1. OptinMonster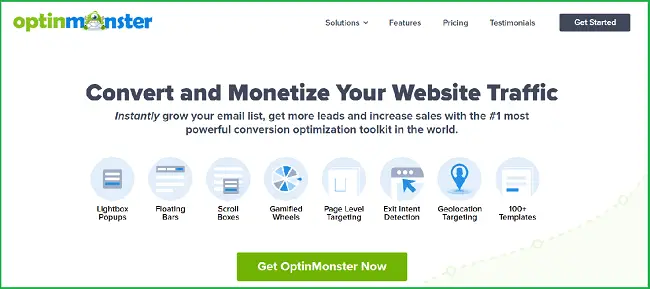 This is one of the most heavily armed contenders in the email list-building and lead-generation game.
It's also the one that I'm using regularly to build my email list, generate affiliate marketing leads, and create special offers for visitors.
One of its most outstanding features is its Behavior Personalization algorithm which reads each visitor's search habits and preferences and invites them to view specific pages and product posts.
Just like the other players in this list, OptinMonster brings to the table an impressive library of customizable templates, design tools for creating pop-up boxes, welcome mat, etc., that doesn't turn off visitors, and other cool functions and features you can implement having no development experience.
These features include:
Lightup Popup Boxes
Gamified Wheels
Scroll Boxes
Floating Bars
Exit Intent Detection
Page-Level Targeting
Geolocation Targeting
Pricing:
Their pricing starts at $9/month for the basic package. You can find the complete list of their offers here.
2. Thrive Leads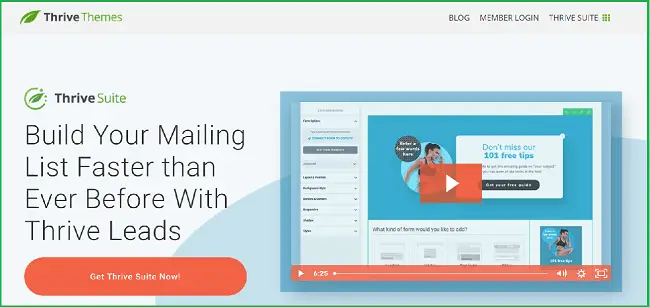 There is a reason why this app is one of the most popular WordPress plug-ins in the market when it comes to lead generation and email list buildup.
Thrive Leads offers a gamut of conversion-focused opt-in forms that users can easily customize, run in the built-in testing engine, and deploy.
The system is also programmed to display highly targeted content to your visitors based on tags, posts, categories, and other metrics. It also generates actionable reports and market insights to help you zero in on the most profitable targets.
Among its most outstanding features are:
ThriveBox (Popup Light Box)
2-Step Opt-In Forms
In-Line Forms
"Sticky Ribbon" Scrolling
Opt-In Widget
Scroll Mat
Screen Filler Overlay
Yes & No and Multiple Choice Forms
Visual Content Builder
Pricing:
Their pricing starts at $19/month (paid annually at $228). You can learn about the details of their offer here.
3. LeadPages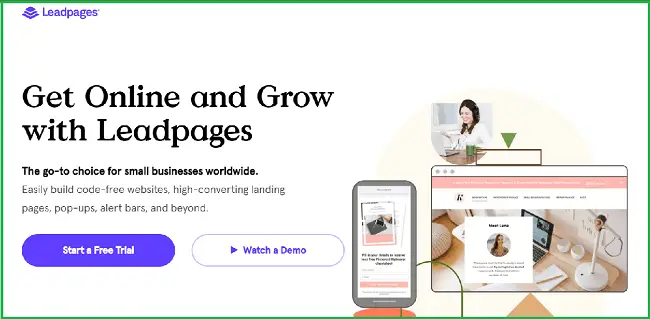 This player in the lead-generation and email list-building game is somewhat known to be a specialist.
LeadPages seems to have made a name for its landing page optimization techniques, most particularly its full-screen popup.
It is also lauded as one of the most user-friendly for those who don't know a thing about coding. Its operations usually employ simple drag & drop sequences.
It can also be easily integrated with MailChimp, ConvertKit, and other popular email service providers.
Among its most notable offers are:
Landing Pages, Alert Bars, and Popups
Code Free Drag and Drop Builder
Mobile Responsive Templates
Opt-in Forms Builder
Real-Time Conversion Tips
A/B Testing
Simplified Analytics
And More
Pricing:
Pricing for LeadPages starts at $25/month, but they offer a 14-day free trial. You can learn more about their services here.
4. Convert Pro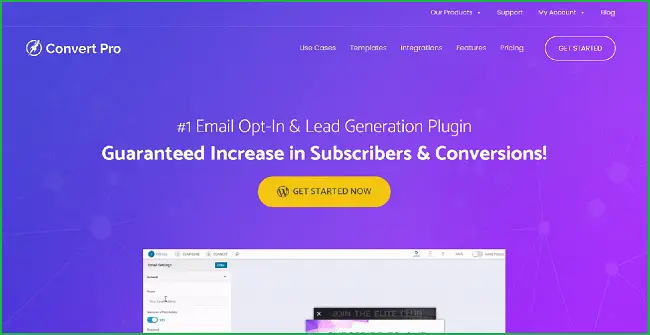 If there is one area that makes Convert Pro shine among its competitors is its ability to produce visually stunning welcome mats.
Moreover, it is not limited to static images, you can use GIFs and videos too. If this is the only point of consideration, it certainly presents a very strong argument for being a worthy alternative to SumoMe.
It also integrates seamlessly with several popular email services providers such as HubSpot, Active Campaign, and InfusionSoft, among others.
Among its most notable features and functionalities are:
Multi-step Popups
Advanced Targeting
Mobile Responsive
Exit Intent Detection
Behavioral Triggers
On Click Popups
Easy A/B Testing
Pricing:
Their pricing starts at $79, or to save money, you may opt for the annual licensing fee of $399. You can learn more about their packages here.
5. HelloBar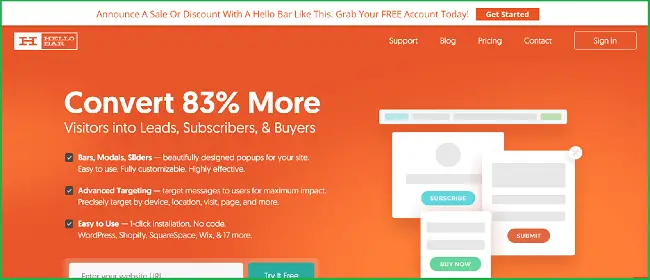 As their name implies, HelloBar helps make welcome bars on your web pages, including a full-width one on top, with a CTA button.
It is for visitors to click to make a purchase, avail of a promo, or be directed to a resource page, a particular page, a signup page, or even to your affiliate links.
This WordPress plug-in is so easy to install and integrate. Besides bars, it can also generate modal popups, sliders, alerts, and even full-page takeovers to get visitors to sign up for your mailing list.
Among its notable features are:
Themes and Style Customization
Automatic Design Assistant
Geolocation Targeting
Ads and Campaign Targeting
Custom Reports Generation
Analytics
A/B Testing and Optimization
Pricing:
Like SumoMe, they also offer a free account for basic services and support. Starting price for their paid services is $29/month. You can discover their detailed offer here.
6. PopupAlly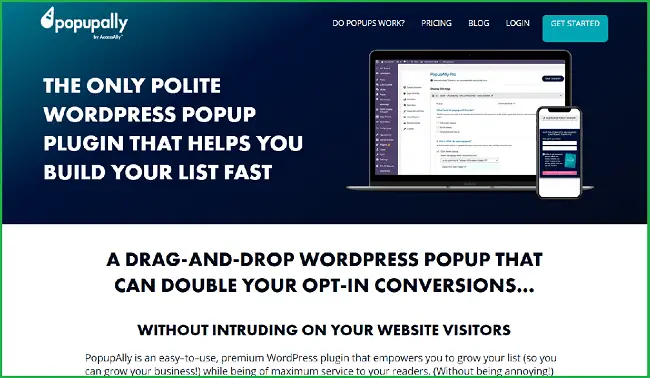 One of the best features I like about this plug-in is that you can make popups according to your desired shapes.
It is totally out-the-box thinking, you might say (pun intended). Seriously, anyone can create aesthetically sound opt-in forms and popups even those without any design and tech training with PopupAlly.
They even provide "Best Practices" video training so you can grow your email list without annoying your site visitors. They will teach you to make polite, reader-centric, and service-oriented popups.
Among its great features worth mentioning are:
Drag & Drop Design
Mobile Responsive
Exit Intention Detection
Scroll Activated Popup or Opt-in Form
Click Activated Popup or Opt-in Form
Embedded Sign-Up Form
Time Delay Offering
Fluid Design Customization
Pricing:
They offer a free version with limited features, but if you want the whole shebang, you may opt for their PopupAlly Pro package priced at $99/year. You can read the full details of their offer here.
7. OptiMonk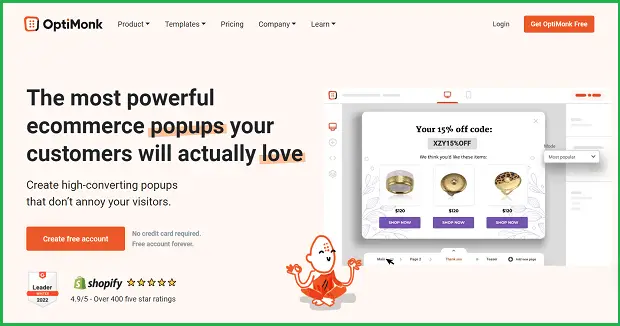 A major player in the opt-in solution biz since 2014, OptiMonk earned the trust of over 20,000 brands, including industry giants such as Acer and Avon.
Besides helping you build up your e-mail list, they also offer features that help boost your site's conversion rate such as deterring cart abandonment and detecting visitors' exit intent.
The app also provides various forms of customizable popups such as smart welcome, lucky wheel, win-a-gift, e-book, and conversational popups.
And if you're a fan of Canva's easy customization, you'll gonna love designing popups in OptiMonk. Besides having access to more than 300 design templates, you'll find adding design elements such as texts, images, backgrounds, and shapes so easy.
Some of OptiMonk's smart features:
Audience Targeting
Behavioral Tracking
Conversion Tools (analytics & insights, A/B testing, e-commerce specific features, etc.
Triggering (timed display, scrolling, exit intent, mobile trigger, etc. )
Returning visitor recognition
Geo-targeting
Popup Customization (nano bars, full screen, gamification, feedback, etc.)
CMS Integration (WordPress, Wix, etc.)
e-Commerce Integration (Shopify, WooCommerce, etc.)
Pricing:
Their pricing starts at $29/month (2 months free for annual payment). They also offer a FREE account with limited features.
Know more about their service plans and pricing schemes here.
Parting Words
So, do you think you need this type of plug-in on your website or blog? The fact that you read this far, it is safe for me to believe that you are, at least, considering getting one to boost your traffic and earning potential with your site.
In this day and age where information is king, having a robust and ever-growing email list would help you come a long way in the fields of internet marketing, e-commerce, or blogging.
Another thing worth mentioning is that these plug-ins are loaded with templates and other design elements that can make your site more visually appealing when used correctly.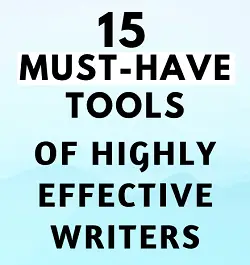 Free resource: Download your free PDF and learn about the top tools used by freelance writers.
Download here
Rafal Reyzer
Hey there, welcome to my blog! I'm a full-time blogger, educator, digital marketer, freelance writer, editor and content manager with 10+ years of experience. I started RafalReyzer.com to provide you with great tools and strategies you can use to achieve freedom from 9 to 5 through online creativity. My site is a one-stop-shop for freelance writers, bloggers, publishers, content enthusiasts who want to be independent, earn more money and create beautiful things. Feel free to
learn more about me here.